Heritage asset
To help develop this article, click 'Edit this article' above.
---
The national planning policy framework (nppf) defines a heritage asset as:
'A building, monument, site, place, area or landscape identified as having a degree of significance meriting consideration in planning decisions, because of its heritage interest. Heritage asset includes designated heritage assets and assets identified by the local planning authority (including local listing).'
It defines the setting of a heritage asset as:
'The surroundings in which a heritage asset is experienced. Its extent is not fixed and may change as the asset and its surroundings evolve. Elements of a setting may make a positive or negative contribution to the significance of an asset, may affect the ability to appreciate that significance or may be neutral.'
Significance (for heritage policy) is defined as:
'The value of a heritage asset to this and future generations because of its heritage interest. That interest may be archaeological, architectural, artistic or historic. Significance derives not only from a heritage asset's physical presence, but also from its setting.'
Featured articles and news
IHBC welcomes launch of CIOB's construction Academy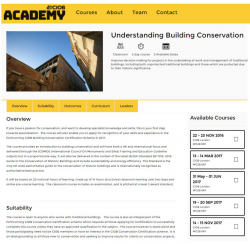 The IHBC has welcomed the launch of a new training academy aimed at enhancing excellence and boosting productivity and notably including a conservation remit.

---
IHBC update - voluntary Chair sought for Canal and River Trust Heritage Advisory Group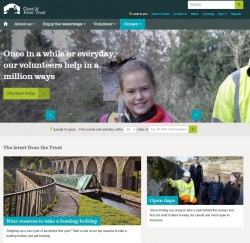 The IHBC has been advised that Sir Neil Cossons, the present Chair will be retiring this year and the Trust is seeking a new voluntary Chair to lead the group.

---
Context CPD boost: Ruchill Hospital water tower restoration challenge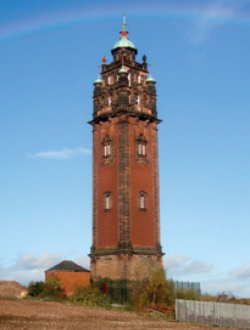 Ian Andrew outlines the challenge to structural engineers in stabilising and repairing the severely decayed, Category A listed, tower in Glasgow.

---
The Architectural Heritage Fund publishes Annual Report
The report highlights grants of £375k for UK projects and progress on its projects and reform programme, which aims to reduce costs and strengthen its governance.
---
WSP Parsons Brinckerhoff appointed to Parliament's Northern Estate Programme
The consultancy will be working on the refurbishment and development of a number of significant historic buildings at the House of Commons.
---
Heritage Opinion - cities pay the price of austerity by selling their heritage
Across the country, architectural gems are being bought by developers to help cash-strapped local authorities, according to the Guardian.
---
National BIM Survey 2017 opens
The seventh annual BIM survey is now open to comments on the introduction of the Government's 2016 BIM mandate.