Heritage asset
To help develop this article, click 'Edit this article' above.
---
The national planning policy framework (nppf) defines a heritage asset as:
'A building, monument, site, place, area or landscape identified as having a degree of significance meriting consideration in planning decisions, because of its heritage interest. Heritage asset includes designated heritage assets and assets identified by the local planning authority (including local listing).'
It defines the setting of a heritage asset as:
'The surroundings in which a heritage asset is experienced. Its extent is not fixed and may change as the asset and its surroundings evolve. Elements of a setting may make a positive or negative contribution to the significance of an asset, may affect the ability to appreciate that significance or may be neutral.'
Significance (for heritage policy) is defined as:
'The value of a heritage asset to this and future generations because of its heritage interest. That interest may be archaeological, architectural, artistic or historic. Significance derives not only from a heritage asset's physical presence, but also from its setting.'
Featured articles and news
IHBC asks you to contribute to the debate on gentrification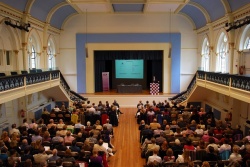 The Guardian reports on the dangers of gentrification - join the debate at IHBC NewsBlogs
---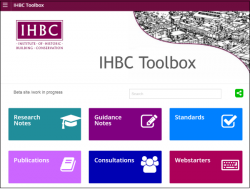 Our Toolbox offers easy access to the essential tools in conservation practice including links to Standards, 22 Practice notes, Consultations and much more.
---
Churchill Barriers to be listed

Second World War structures at Scapa Flow have been recognised as being of national importance by Historic Environment Scotland (HES).
---
Historic brick reservoir image wins award
The image of a covered reservoir in London's Finsbury Park has won the best architecture photograph of the year at the Arcaid Images Architectural Photography Awards 2016.
---
Westminster City Council gains approval for Special Policy Areas
The London Council's plans are given the go-ahead to management development in five unique specialist clusters.
---
Property Flood Resilience Action Plan out
An independent report has been issued relating to flood protection, aiming to help with flood resilience.