Ecclesiastical exemption
Works to places of worship for exempt religious denominations may require planning permission, but under the Planning (Listed Buildings and Conservation Areas) Act 1990, they are exempt from listed building and conservation area consent.
Details of the exemption are set out in the Planning (Listed Buildings and Conservation Areas) Act 1990 and in the Ecclesiastical Exemption (Listed Buildings and Conservation Areas) (England) Order 2010. Note, this order only applies to England.
The exemption applies to places of worship, their contents and curtilage, but not to residences. More detailed definitions are provided for Church of England Cathedrals.
Exempt works might include, repairs, alterations, extensions or partial demolition.
The exemption applies to recognised religious bodies that can demonstrate to the Secretary of State for the Department for Culture Media and Sport (DCMS) that they have procedures in place that provide controls over works to listed buildings and to unlisted buildings in conservation areas that are equal to normal listed building and conservation area controls. DCMS consult Historic England when considering applications.
Guidance is set out by DCMS in The Operation of the Ecclesiastical Exemption and related planning matters for places of worship in England 2010, which states that:
'Denominational systems of control need to be open and transparent. The systems should provide similar levels of consultation and engagement with local communities, and with the statutory consultees - planning authorities, Historic England and the national amenity societies - as is required in relation to the secular control system and they must comply with the provisions of the Code of Practice' (the Code of Practice is Annex A to the guidance).
At present, the exempt denominations in England are:
The Baptist Union of Great Britain.
The Church of England.
The Methodist Church.
The Roman Catholic Church.
The United Reformed Church.
NB Under Section 61 (8) of the Ancient Monuments and Archaeological Areas Act 1979, ecclesiastical buildings cannot be scheduled monuments and so do not require scheduled monument consent.
[edit]
External references
IHBC NewsBlog
REMINDER – Gus Astley Student Award closing soon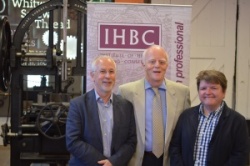 Only 2 weeks left to win £500 and a free place in IHBC's 2018 Annual School as Student Award closes 31 July – 'Just send us your coursework, online and on time'!
---
IHBC Context 21 to 44 now online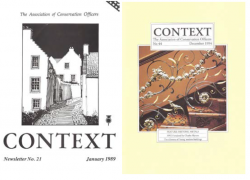 From British Standard's pre-history to historic paints and decorative features view the historic environment practitioner's best source for accessible expertise in contemporary conservation.
---
IHBC CPD boost - Saving Art Deco heritage in Craigmillar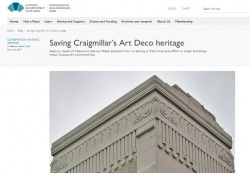 Historic Environment Scotland (HES) has highlighted how investing a little time and effort in older buildings can help Scotland's communities.
---
Stone carving tutor Nina Bilbey awarded Prince Philip Medal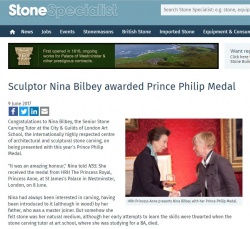 Nina Bilbey is the Senior Stone Carving Tutor at City & Guilds, London Art School, the internationally highly respected centre of architectural and sculptural stone carving.
---
Research Council PhD Policy Internships Scheme - call closing August 10
The scheme provides an opportunity for Research Council-funded PhD students to work for three months in one of a selected group of highly influential policy organisations.
---
CultureisDigital the conversation on culture and digital technology working better together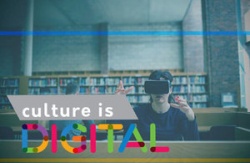 Contains public sector information licensed under the Open Government Licence v3.0.

Join the conversation between Government, the cultural sector and tech companies on the digitisation of public collections and enhancement of online cultural experiences.
---
Infrastructure systems for a better world - apply for funding from innovate UK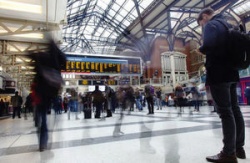 Contains public sector information licensed under the Open Government Licence v3.0.
If you're a UK business or research organisation you can apply to Innovate UK for a share of £15 million to develop innovative infrastructure solutions – deadline 13 September 2017.
---
Saving closed chapels and churches in Wales for future generations
WalesOnline focuses on Carmarthen as it explores 'thinking outside the box' in creating new uses for places of worship to ensure the historic buildings survive for years to come.