Ecclesiastical exemption
Works to places of worship for exempt religious denominations may require planning permission, but under the Planning (Listed Buildings and Conservation Areas) Act 1990, they are exempt from listed building and conservation area consent.
Details of the exemption are set out in the Planning (Listed Buildings and Conservation Areas) Act 1990 and in the Ecclesiastical Exemption (Listed Buildings and Conservation Areas) (England) Order 2010. Note, this order only applies to England.
The exemption applies to places of worship, their contents and curtilage, but not to residences. More detailed definitions are provided for Church of England Cathedrals.
Exempt works might include, repairs, alterations, extensions or partial demolition.
The exemption applies to recognised religious bodies that can demonstrate to the Secretary of State for the Department for Culture Media and Sport (DCMS) that they have procedures in place that provide controls over works to listed buildings and to unlisted buildings in conservation areas that are equal to normal listed building and conservation area controls. DCMS consult Historic England when considering applications.
Guidance is set out by DCMS in The Operation of the Ecclesiastical Exemption and related planning matters for places of worship in England 2010, which states that:
'Denominational systems of control need to be open and transparent. The systems should provide similar levels of consultation and engagement with local communities, and with the statutory consultees - planning authorities, Historic England and the national amenity societies - as is required in relation to the secular control system and they must comply with the provisions of the Code of Practice' (the Code of Practice is Annex A to the guidance).
At present, the exempt denominations in England are:
The Baptist Union of Great Britain.
The Church of England.
The Methodist Church.
The Roman Catholic Church.
The United Reformed Church.
NB Under Section 61 (8) of the Ancient Monuments and Archaeological Areas Act 1979, ecclesiastical buildings cannot be scheduled monuments and so do not require scheduled monument consent.
[edit]
External references
IHBC NewsBlog
IHBC Annual School 18 June 2021: Over 25 MarketPlace Stalls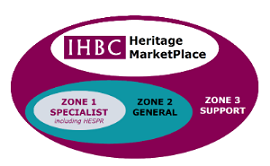 IHBC's Virtual Annual School 2021 MarketPlace stalls provide access to over 25 of the sector's most influential organisations. Book now to join!
---
IHBC Annual School: Historic Places - People Places: 18 June 2021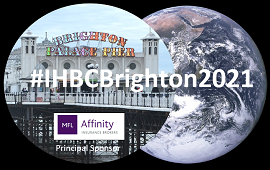 IHBC's 2021 virtual conference examines how we can best change and sustain places for the benefit of people, led by expert practitioners boasting international, national and local profiles and experiences.
---
Europe's top heritage awards honour 24 exemplary achievements from 18 countries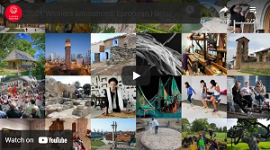 The 2021 winners of the European Heritage Awards / Europa Nostra Awards have been announced.
---
10 Local Councils in England to test the use of digital tools in planning process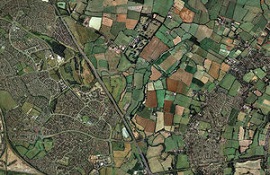 England's Housing Minister has announced a £1.1 million fund to test the use of digital tools and data standards across 10 local areas.
---
LABC launches new home improvement website: Front Door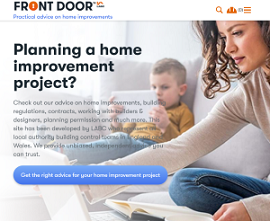 Created by the Local Authority Building Control (LABC), Front Door provides practical guidance on home improvements and renovations as well as technical advice on obtaining building control and planning approvals.
---
Oriel College decision on 'Rhodes' and Related Issues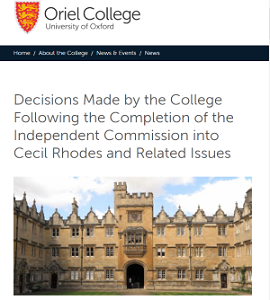 The Independent Commission established by the Governing Body of Oriel College on the memorials and legacy of Cecil Rhodes has reported.
---
Platt's Eyot fire: River Thames GII Boatyards Destroyed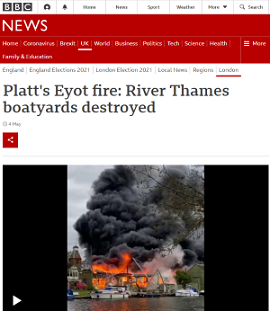 A huge blaze has destroyed two Grade-II listed boatyards on a River Thames island.
---
St Albans Cathedral restoration features a figure wearing a face-mask!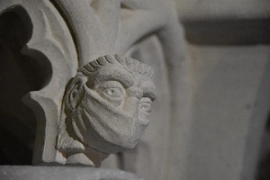 The medieval shrine of St Amphibalus has been restored to its former glory, now with 'a modern addition of a face wearing a face-mask to commemorate the shrine's restoration project' in the pandemic!
---
Ulster Canal to be Restored and Reopened in Border Region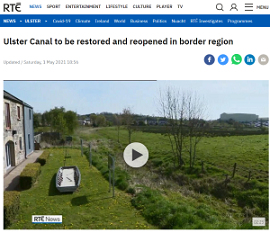 A section of the Ulster Canal, a disused canal in the border region of Monaghan and Fermanagh, will be restored and reopened as a public amenity more than 90 years after it was abandoned.
---
Remains of 'high-status' Roman villa and bath-house found in Scarborough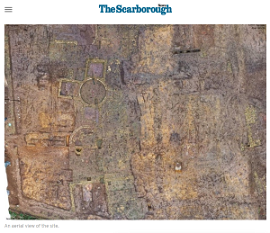 One of the most stunning Roman finds ever unearthed in Britain has been discovered on the site of a new housing development in a village near Scarborough.