Planning (Listed Buildings and Conservation Areas) Act
The Planning (Listed Buildings and Conservation Areas) Act is a UK Act of Parliament introduced in 1990 that changed laws relating to the granting of planning permission for building works, with a particular focus on listed buildings and conservation areas. It created special controls for the demolition, alteration or extension of buildings, objects or structures of particular architectural or historic interest, as well as conservation areas.
Buildings may be listed for a number of reasons:
Architectural interest (such as design, decoration or craftsmanship).
Historic interest (for example, if the building is representative of a particular type).
Historic association (association with nationally important people or events).
Group value (part of a larger ensemble).
For more information, see Listed buildings.
Conservation areas are areas that have been designated as being of special architectural or historic interest, the character or appearance of which it is desirable to preserve or enhance. Conservation area controls, as established by the Act, apply in addition to normal planning controls.
For more information, see Conservation area.
The contents of the Act include:
Chapter 1 Listing of special buildings.
Chapter II Authorisation of works affecting listed buildings.
Chapter III Rights of Owners etc.
Chapter IV Enforcement.
Chapter V Prevention of Deterioration and Damage.
Chapter VI Miscellaneous and Supplemental.
The Enterprise and Regulatory Reform Act (ERR) 2013 introduced a number of changes to the Act.
For more information, see Enterprise and Regulatory Reform Act 2013 and listed buildings.
[edit]
Find out more
IHBC NewsBlog
IHBC's HESPR pick: Heritage Impact Assessments sought for Northampton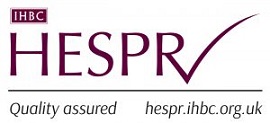 The HESPR top pick for this week features a call for three Heritage Impact Assessments in Northampton, closing 16/09.
---
England's Heritage Open Days celebrates 25 years!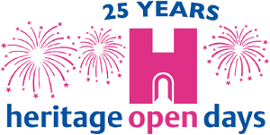 England's Heritage Open Days celebrates it's 25th year with 25 new places opening their doors. Take advantage of a huge range of regular and one-off opportunities!
---
The incredible list of London Underground stations that never opened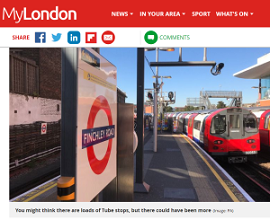 You may think there are quite a few London Underground stations, and you'd be right as there are 270 stations in total on the network, yet there could have been many many more yet there are so many that never saw the light of day.
---
Famous Bowie Bandstand in Bromley wins listed status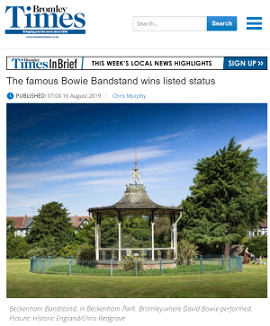 Known to almost everyone as the Bowie Bandstand, The Bromley Times applauds its recent listing as 'it should be protected forever'.
---
Out of Context and from 'Building Services': Lighting standards, World Heritage, and Bath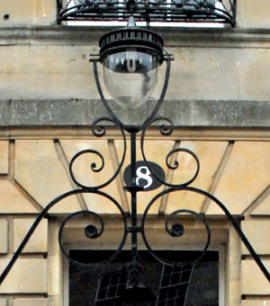 The city of Bath is well known for its stunning architecture and beautiful stone, but few might consider the everyday details like lighting.
---
Company fined £20,000 for unauthorised work on listed building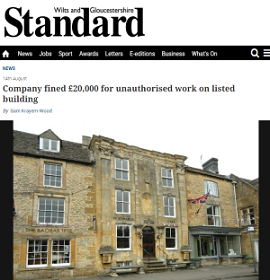 A property company has been ordered to pay £25,000 following unauthorised work on a listed building following a prosecution by Cotswold District Council.
---
New guidance on land sensitivity assessment from Natural England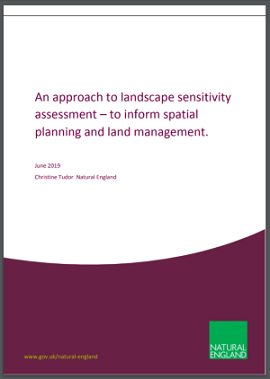 New guidance from Natural England has been published on how to create a landscape sensitivity assessment to inform decisions on the planning and management of land use change which influence spatial planning.
---
Construction workers given Moodbeam devices to wear for mental health monitoring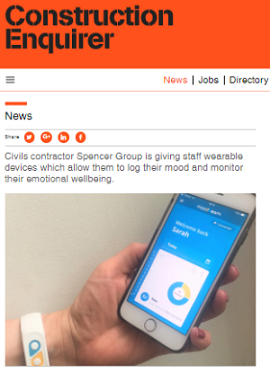 Civil contractor Spencer Group is giving staff wearable devices that allow them to log their mood and monitor their emotional wellbeing.
---
The system for recognising EU qualified architects in the UK if there is no Brexit deal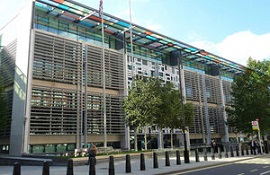 The (MRPQ) will no longer apply if there's a no-deal Brexit, and the UK government will maintain a system of recognition for architects with an approved qualification from an European Economic Area (EEA) state or Switzerland.
---
---
---