Enterprise and Regulatory Reform Act 2013 and listed buildings
From 6 April 2014, the Enterprise and Regulatory Reform Act (ERR) 2013 introduced changes to the Planning (Listed Building and Conservation Areas) Act 1990.
Culture Minister Ed Vaizey said, 'Listed buildings are a rich part of this country's heritage and it is only right that we try to help those in charge of looking after them. These new measures will uphold levels of existing heritage protection, whilst also simplifying the process so that those within the heritage sector and owners are not bogged down in bureaucracy.'
The changes introduced are set out below.
Listed Building Heritage Partnership Agreements have been introduced to allow listed building consent for specified works (other than demolition), to listed buildings covered by the Agreement, which would otherwise require several consents.
Local Listed Building Consent Orders have been introduced to allow local planning authorities to grant permission for works (other than demolition) to listed buildings in their area, which would otherwise require several consents.
Listed Building Consent Orders have been introduced to allow the Secretary of State to grant permission for works (other than demolition) to listed buildings in England which would otherwise require several consents.
Certificates of Lawfulness for proposed works have been introduced to give confirmation that proposed works (other than demolition) do not require listed building consent.
[edit]
Other changes
Other changes that have been introduced by the act include:
[edit]
New listings
Where new buildings are listed, it is now possible to declare that specific features of the building, or specific buildings or structures attached to, or within the curtilage of the listed building are not of special interest.
A Certificate of Immunity from listing, which previously could only be sought if a building was the subject of a planning application, can now be sought at any time.
The demolition of unlisted buildings in conservation areas now requires planning permission rather than conservation area consent. Failing to apply for such permission is made a criminal offence.
See: Conservation area consent for more information.
[edit]
External references
IHBC NewsBlog
Looking for a Qualified Conservation Professional?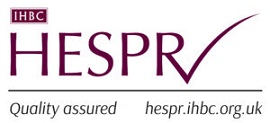 Use the IHBC's HESPR register of businesses that work to the high conservation and service standards expected by the IHBC.
---
Futurism, manifest in the '70s!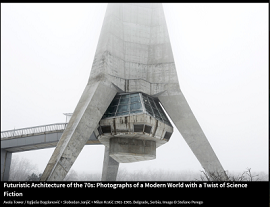 The photographic essay 'Futuristic Architecture of the 70s: Photographs of a Modern World with a Twist of Science Fiction', with images by Stefano Perego, from Arch Daily.
---
Warwick planners failed to properly consider impact of development on wildlife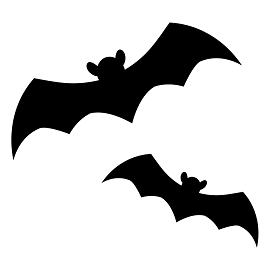 Warwick District Council is to pay a local wildlife group £1,000 and provide new hibernation boxes for bats said Local Government and Social Care Ombudsman.
---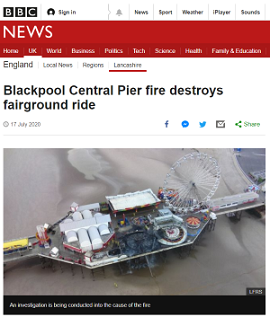 Some 50 firefighters have been tackling a blaze on Blackpool's Central Pier, built in 1868 and containing a 33m-high (108ft) Ferris wheel known as the Big Wheel installed in 1990.
---
Chancellor announces £2bn Green Homes Grant, part of £3Bn package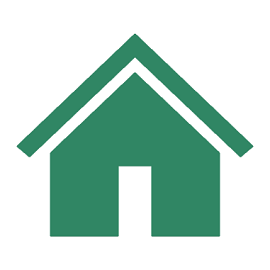 Chancellor Rishi Sunak has unveiled a new £2bn Green Homes Grant to retrofit homes and buildings across the country, part of a £3bn green investment package.
---
IHBC's first Virtual School a Marked Success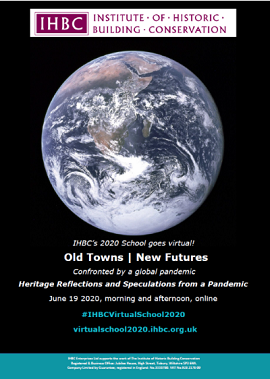 The first 'Virtual School' hosted by the IHBC was launched on 19 June with lead speakers covering pandemic-related topics shaping valued places over two sessions.
---
Take a Tour of Scotland in 3D, courtesy of HES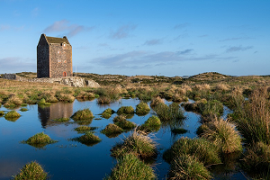 Anyone can immerse themselves in Scotland's history from home by exploring the interactive 3D models of towers, tombs, brochs and standing stones from Historic Environment Scotland (HES).
---
Two towers become one in Australian architectural first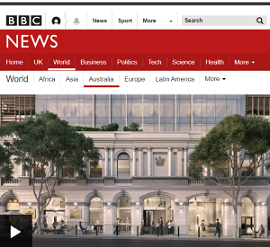 Two Brisbane skyscrapers are being stitched together to create a new 'green' building, the BBC has reported.
---
MPs are Asked for Views on £4bn Parliament Restoration Plan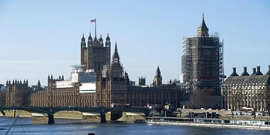 MPs and peers are being asked for their views on the planned restoration and renewal of the Houses of Parliament.
---
Ireland National Heritage Week: 15-23 August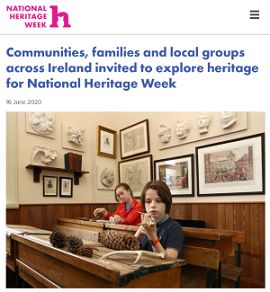 Plans are in place for a modified National Heritage Week for Ireland, which take into account ongoing restrictions on events and gatherings due to COVID-19.
---