Principles of conservation
[edit]
Introduction
Conservation is concerned with the integrated informed understanding, sustainable care and appropriate renewal and development of the historic environment.
'Conservation Principles, Policies and Guidance' is a document produced by Historic England, which provides information for local authorities, property owners, developers and professional advisers.
It identifies six 'high-level' principles of conservation:
This principle proposes that the historic environment is valued by people as part of their shared cultural and natural heritage. The value of this heritage represents the public interest in places, regardless of ownership. In safeguarding the historic environment, and thereby protecting public interest, the use of law, policy and public investment is justified.
Public awareness and understanding of their shared heritage should be achieved through learning about sustaining the historic environment by informed and active participation.
Different generations and communities will perceive heritage's values in different ways, and awareness and understanding of this should be raised through learning. Specialist knowledge and skills should be developed, maintained and passed on as a means of sustaining the historic environment.
[edit] The significance of places must be understood
A place can be considered as such if it is a fixed part of the historic environment with a distinctive identity that is perceived by people. The significance of a place in terms of values tends to grow in strength and complexity over time, as understanding and perceptions evolve.
Decisions about a place's future can only be informed by understanding and articulating its values and significance. Any protection, such as statutory designation, is determined by the degree of significance.
[edit] Management of significant places is necessary to sustain their values
Change in the historic environment is inevitable. Conservation is the process of managing change so as to best sustain its heritage values.
If understanding of the past is increased, or particular heritage values are revealed or reinforced, then intervention may be justified. It is important though that any resulting harm is decisively outweighed by the benefits.
[edit]
Change decisions should be reasonable, consistent and transparent
The exercise of statutory controls should be governed by proportionality. The least harmful means of accommodating conflicting interests should be sought. Where conflict is unavoidable, the weight given to heritage values in making the decision should be proportionate to the place's significance and the impact of the proposed change on that significance.
[edit] It is essential to document and learn from decisions
It is crucial that records of decision justifications and actions are accessible for analysis and reference. The effects of, and responses to, change should be regularly evaluated by managers of significant places, with the results used to inform future decisions.
Where any loss is the direct result of intervention, the costs of the work should be borne by those who benefit from the change, or, if it is in the public interest, whose role it is to initiate such change.
[edit]
'Significance' and 'historic values'
Historic England suggests that at the core of these principles lies the idea of 'significance'. This is the collective term for all the heritage values attached to a place, i.e. the sum total. There are four different categories to describe how people value historic places:
[edit]
Find out more
[edit]
External resources
IHBC NewsBlog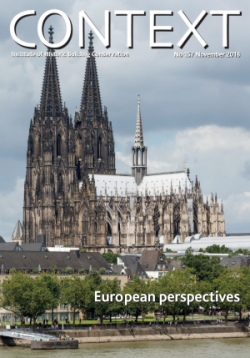 'European Perspectives' in Context 157, includes Jokilehto on 'Concerning Heritage', 'Brexit' takes and more.
---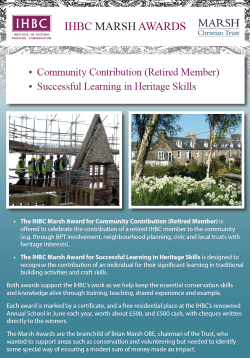 Nominate for the IHBC Marsh Awards 2019 – Celebrate OUTSTANDING retired IHBC members, and SUCCESSFUL new Heritage Learners – Closing 28 Feb!
---
IHBC HESPR top pick from £200K+ costed work this week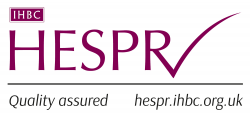 The National Heritage Memorial Fund (NHMF) seeks 'Parks for People' impact assessment, closing 28/01, value £55-60k.
---
Locally-driven approach is needed to rejuvenate town centres
Expert retail industry panel, the Town Centres Expert Panel, calla for a community-focused approach to tackling the challenges facing high streets and town centres.
---
BEIS Committee energy efficiency inquiry - deadline of 17 January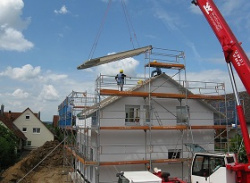 Business, Energy & Industrial Strategy Committee inquiry into Government's approach to delivering energy efficiency improvements to buildings – submissions deadline 17/1.
---
Heritage Lottery Fund: 'Updated Policy Directions' issued by DCMS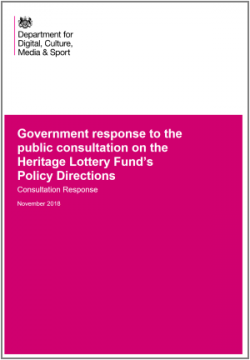 Following consultation, updated policy directions have been issued to the Heritage Lottery Fund (HLF) in its role as a distributing body of National Lottery funds.
---
BSI: UK to maintain European standards position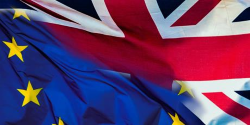 European Standards Organizations have approved a plan to secure BSI's membership post-Brexit.
---
CIOB Parliamentary Reception launches call for improving quality in the built environment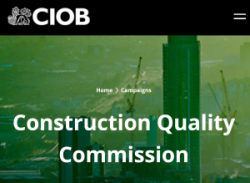 The Chartered Institute of Building's parliamentary reception on 12 Dec launched its report 'Improving Quality in the Built Environment'.
---
Programme to support placemaking in England at local level launched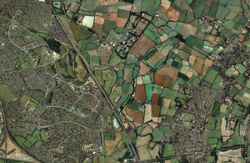 RIBA, Chartered Institute of Housing (CIH), Local Government Association (LGA) and RTPI's 'Future Place' will recognise, reward and encourage high quality placemaking.
---
SPAB awards for new design in historic settings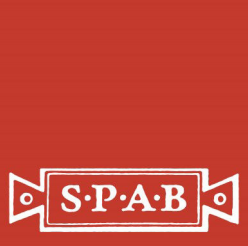 3 young architecture graduates have won the SPAB's, Philip Webb Award, for schemes proving that with imagination and sensitivity you don't need to demolish historic buildings.
---
Dounreay nuclear reactor demolition contract awarded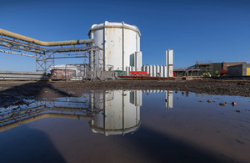 The decommissioning of Dounreay's oldest nuclear reactor in Scotland has taken a major step forward with the award of a multi-million pound demolition contract.
image: Open Government Licence v3.0
---
Civic Voice plans for 2019 - more Conservation Area advocacy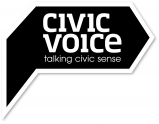 Civic Voice has highlighted how 'hundreds of conservation areas mark their 50th anniversary' in 2019, as it continues its Big Conservation Conversation.
---
Launch of a new strategic framework for heritage science in the UK: 2018-2023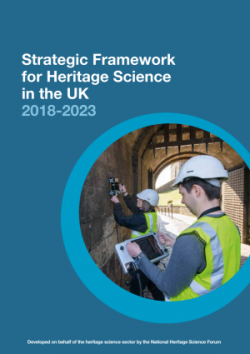 A new strategic framework for heritage science in the UK has been launched.
---
Planning Awards 2019 open - deadline 24 Jan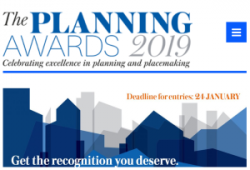 The 2019 Planning Awards have been launched, with categories including an award for 'best use of heritage in placemaking' among 25 linked categories.