Principles of conservation
[edit]
Introduction
Conservation is concerned with the integrated informed understanding, sustainable care and appropriate renewal and development of the historic environment.
'Conservation Principles, Policies and Guidance' is a document produced by Historic England, which provides information for local authorities, property owners, developers and professional advisers.
It identifies six 'high-level' principles of conservation:
This principle proposes that the historic environment is valued by people as part of their shared cultural and natural heritage. The value of this heritage represents the public interest in places, regardless of ownership. In safeguarding the historic environment, and thereby protecting public interest, the use of law, policy and public investment is justified.
Public awareness and understanding of their shared heritage should be achieved through learning about sustaining the historic environment by informed and active participation.
Different generations and communities will perceive heritage's values in different ways, and awareness and understanding of this should be raised through learning. Specialist knowledge and skills should be developed, maintained and passed on as a means of sustaining the historic environment.
[edit] The significance of places must be understood
A place can be considered as such if it is a fixed part of the historic environment with a distinctive identity that is perceived by people. The significance of a place in terms of values tends to grow in strength and complexity over time, as understanding and perceptions evolve.
Decisions about a place's future can only be informed by understanding and articulating its values and significance. Any protection, such as statutory designation, is determined by the degree of significance.
Change in the historic environment is inevitable. Conservation is the process of managing change so as to best sustain its heritage values.
If understanding of the past is increased, or particular heritage values are revealed or reinforced, then intervention may be justified. It is important though that any resulting harm is decisively outweighed by the benefits.
[edit]
Change decisions should be reasonable, consistent and transparent
The exercise of statutory controls should be governed by proportionality. The least harmful means of accommodating conflicting interests should be sought. Where conflict is unavoidable, the weight given to heritage values in making the decision should be proportionate to the place's significance and the impact of the proposed change on that significance.
[edit] It is essential to document and learn from decisions
It is crucial that records of decision justifications and actions are accessible for analysis and reference. The effects of, and responses to, change should be regularly evaluated by managers of significant places, with the results used to inform future decisions.
Where any loss is the direct result of intervention, the costs of the work should be borne by those who benefit from the change, or, if it is in the public interest, whose role it is to initiate such change.
[edit] 'Significance' and 'historic values'
Historic England suggests that at the core of these principles lies the idea of 'significance'. This is the collective term for all the heritage values attached to a place, i.e. the sum total. There are four different categories to describe how people value historic places:
[edit]
Find out more
[edit]
External resources
IHBC NewsBlog
Historic England's '21 Fascinating Places Listed in 2019'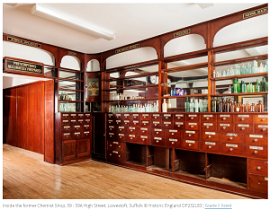 Over 500 historic places have been added to the National Heritage List for England (NHLE) in 2019 and Historic England (HE) has showcased 21 highlights.
---
UK's iconic first red public telephone box upgraded to GII*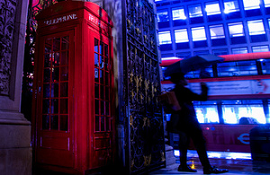 The K2 prototype telephone box situated outside the Royal Academy in London – built as part of the 1924 competition that gave rise to the iconic design and first listed at Grade II in 1986 – has had its listing upgraded to Grade II*.
---
Historic England publishes guidance on BIM for Heritage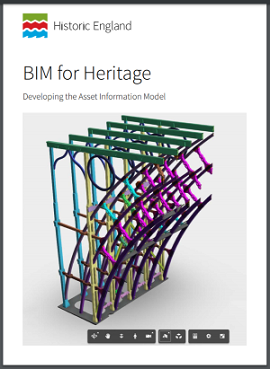 The second in a series focusses on developing the Asset Information Model (AIM).
---
High Streets Face a Bleak Future Without Rethinking Regeneration Strategies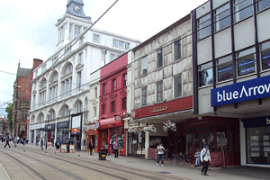 Reflecting issues that will be encountered across the IHBC's June 2020 Brighton School, think tank Centre for Cities argues for High Street success.
---
Take a look inside the first flat in the iconic Battersea Power Station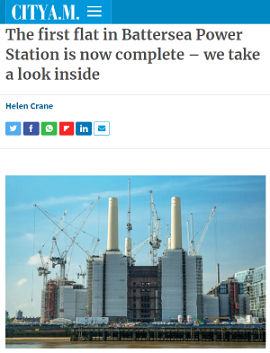 City A.M took a tour of the first apartment to be completed within the original grade II*-listed power station with designer Tim Boyd of Michaelis Boyd – which also designed the interiors for Soho House and the Groucho Club – and Battersea Power Station's UK sales director Georgia Siri.
---
Retrofit scheme named World Building of the Year at WAF 2019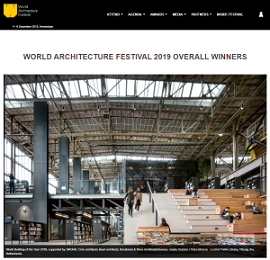 A conversion of a locomotive hangar into a public library is the first retrofit to win the top prize at the World Architecture Festival (WAF).
---
Historic England Updates Technical Conservation Guidance and Research Doc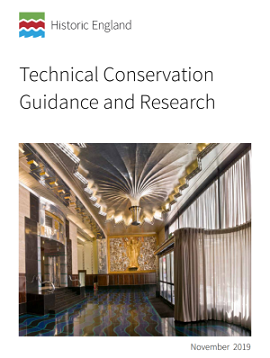 New guidance and research includes: Lightning Protection, Church Roof Replacement using Terne-coated SS, the conservation of Fibrous Plaster, and more.
---
Heritage Declares launched to urge more quick and effective response to climate change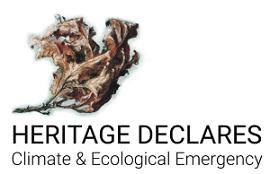 The non-affiliated group aims to galvanise climate action in the heritage sector.
---
Methodology for Moisture Investigations in Traditional Buildings agreed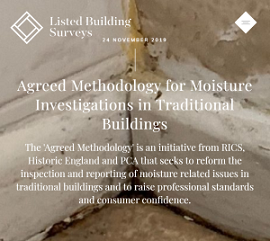 A 'Methodology for Moisture Investigations in Traditional Buildings ' has been agreed between RICS, Historic England and the service provider PCA, a trade body, which should help raise professional standards and consumer confidence.
---
Drinkers toast the future after historic Leeds pub granted GII listed heritage status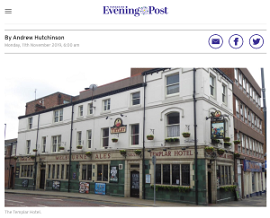 The Templar Hotel on Vicar Lane has been listed at Grade II by the Department for Digital, Culture, Media and Sport on the advice of Historic England.
---
Housing Minister announces new champion for modern 'MMC' housebuilding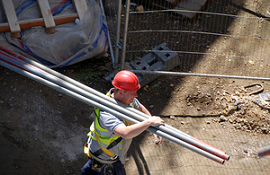 Government has announced a new Champion for Modern Methods of Construction as part of the government's drive to make the UK the global leader in housing standards.
---
RTPI on 'Why planning needs better outcome measurement'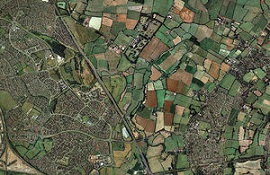 Planning is about so much more than the number of applications approved and the speed of processing them so the RTPI is commissioning research aimed at producing a toolkit that can demonstrate a wider range of outcomes.
---