Curated decay
Curated decay can certainly offer a valid and sensible conservation approach. The SPAB (The Society for the Protection of Ancient Buildings) sees it as a long-established minor strand within the range of options available to conservationists.
'Stave off decay by daily care' has been the SPAB's maintenance mantra since its foundation. The society's thinking has influenced much in UK conservation practice and policy, including 2002's 'A Stitch in Time', published jointly by the IHBC, SPAB and English Heritage. Yet as the 21st century has proceeded, funding constraints and fresh thinking drawn from other disciplines have offered a challenge to this conservation approach based on care and repair. Some might even argue that legislation has led us to accumulate too much 'ancient stuff '. Such thoughts have been articulated by Exeter academic Caitlin Desilvey in her 2017 book 'Curated Decay: heritage beyond saving'. Should we as conservationists simply 'let go' and acknowledge that interesting results may emerge?
Caitlin Desilvey's thought-provoking book takes issue with the conventional idea that 'in order for the object to function as the bearer of cultural memory, it must be protected in perpetuity'. Her argument is that we 'need ways of valuing the material past that do not necessarily involve accumulation and preservation'. This version of 'curated decay' stands in complete contrast to the one practised by the National Trust at Calke Abbey or Tyntesfield Park, or by English Heritage's Brodsworth Hall. In those cases, very active conservation work underlies apparent abandonment. Desilvey advocates something quite different.
A comparison can be drawn with new approaches to the conservation of the natural environment. In recent years 're-wilders' have put forward the idea that native wildlife and natural forces should be encouraged, not resisted. Nick Baker, author of 'Rewild: the art of returning to nature' says 'we continue to sign up to the very Victorian and out-dated view that nature is something to be controlled and tamed, we've simply lost our natural tolerance.' At Knepp Castle, a Grade II* listed Regency gothick house in West Sussex, with Grade II registered parkland, rewilding has been put into action. The stated vision of the Knepp Wildland Project is 'to establish a functioning ecosystem where nature is given as much freedom as possible.'
Some coastal communities are also following the Desilvey path, whether or not they have chosen it. Fairbourne village in Barmouth Bay, North Wales, has been 'decommissioned' this year by Gwynedd Council and Natural Resources Wales. The council has concluded that 'the engineering and financial challenges of protecting the village are likely to become insurmountable earlier than in other areas'. One resident told the Guardian: 'This is going to happen elsewhere… we just happen to be the first.' The National Trust has also accepted, in its Shifting Shores report, that 'defence as the only response is implausible – instead we must take adaptive approaches and a longer view, working with nature rather than against it.'
This acceptance of coastal decay and loss contrasts with the approach taken in the 1990s by English Heritage over 'Seahenge', an early bronze-age survival at Holme-next-the-Sea, Norfolk. There, the preservationist argument won with Seahenge moved to a museum. A protester at the time felt that this was '60 grand… spent by archaeologists… telling each other they're doing the right thing. It's a farce.' Today the outcome could have been different – particularly as £60,000 is now harder to find.
English-Heritage-the-charity has recently announced its new sustainable conservation strategy and asset management plan. This differs from a conventional conservation management plan in setting priorities about where expenditure should be prioritised and targeted, based on significance, condition and vulnerability. English Heritage stresses that maintenance remains the key priority for its estate but the new strategy will influence where limited funds are spent. If plasterwork is exposed within a ruin, for instance, and therefore vulnerable to decay, gradual erosion may be accepted over active conservation.
In Scotland, increasing wet weather due to climate change is exacerbating problems with dampness and decay. A current example is the National Trust for Scotland's (NTS) Hill House, Helensburgh. This outstanding example of Charles Rennie Mackintosh design was constructed with materials and architectural details that were ill-suited to their location. The erection of a semi-permanent shroud, to assist drying-out, might be viewed as the ultimate in preservationism. But while encasement has made the house a museum object, it has also offered a new existence, with walkways allowing visitors to view the structure in new ways. The trust could have decided that the house would never be fit for its climate, but its outstanding Mackintosh-designed contents also needed to be considered. The public reaction has been notable: fundraising for the temporary roof was achieved more swiftly than any previous NTS campaign. In this case protection is unquestionably popular.
Conservation remains a popular movement. Public protest often results from perceived neglect. National agencies, councils and conservation bodies routinely prioritise at-risk work, chiefly because it commands public support. The idea of curated decay has not been tested on any large scale, nor has it been extensively explained and promoted, but the millions who become members of heritage organisations might well view it as a dereliction of duty. At worst, there is a risk that curated decay could be used falsely to justify spending cuts and a withdrawal of care.
Some might argue that St Peter's Seminary, at Cardross near Glasgow, falls into this category. A Scottish government report stated that St Peter's was an 'internationally renowned A-listed building… commissioned in 1958 by the Archbishop of Glasgow. Opened in 1966, it was hailed as one of the finest modern buildings of the day, and received the RIBA Architecture award in 1967.' However, as conservation work 'could cost £13 million over 20 years', the same report decided that 'taking into account increasing pressure on public resources, the Scottish Government has… to decline a request from the Catholic Church… to take St Peter's into state care.' The minister concluded that 'the only reasonable way forward for this site would be "curated decay.'''
Despite this unhealthy association with cost saving, curated decay in its true form can and should have a place in the range of options open to building conservationists. Even for those with ideas based on care and repair, there is rarely a single, simple solution. Caitlin Desilvey makes no mention in her book of the SPAB, and she is wrong if she assumes that all building conservationists promote 'the desirability of a return to a prior state: restoration…' Restoration is, of course, the idea that the SPAB has argued against since its foundation. The SPAB Approach of 2017 asserts that restoration is a 'destructive process and may leave a building without the signs of age or evidence of its past interaction with people.'
Although the SPAB may not have used the term 'curated decay', it has always preferred sympathetic evolution to ossification. Despite a belief in protection, it has long felt that there are cases where it is best to 'let go'. With ruins, rather than the scraped and sterilised approach practised by some agencies and ministries, it has long favoured a more naturalistic treatment. In the Lumsdale Valley in Derbyshire, where the SPAB ran a working party in 2017 with the Arkwright Society, supported by the Heritage Fund and Historic England, this approach was firmly favoured.
This post-industrial landscape containing scheduled ruins is also important for the picturesque qualities and ecology that disuse has brought. Even in the case of bats, which often present one of the greatest challenges for building conservationists, particularly inside churches, compromises can be found. With the SPAB's Old House Project we have worked with the Kent Wildlife Trust to ensure the interests of bats, as well as other flora and fauna, are understood and respected.
Crucial to real-world decision-making is that old buildings are rarely just ancient artefacts; more often they are structures with ongoing utility. A period of dereliction or dormancy is often followed by repair and re-use. In such cases decay, whether curated or uncurated, might be viewed as a phase rather than a permanent state. The building's resurrection need not – and should not – be treated, in Desilvey's terms, as 'a return to a prior state'. Re-use offers the opportunity for a new chapter in a long existence. Curated Decay suggests that a building has a 'life', and that at its end a dignified death should be allowed.
A better metaphor is perhaps that of a family, where the building passes through successive generations: sometimes flourishing, sometimes in decline. At Astley Castle a fire in the 1970s caused the building to slip into a period of unmanaged decay. There was an air of despondency about the ruin. It was only after acquisition by the Landmark Trust and the competition-winning creative input of architects Witherford, Watson, Mann that fresh life was brought to the structure. Astley has since won the Stirling Prize and become the most booked of Landmark properties.
In discussing her ideas Caitlin Desilvey concedes that 'I'm not sure what I'm proposing is actually possible'. For the SPAB there is no doubt that curated decay is possible, and can offer a valid and sensible conservation approach. But as an idea it is not wholly new, rather a long-established minor strand within the range of options available to conservationists. Perhaps in future, where it proves to be the case that a historic place of worship has no religious function or possibility for community re-use, curated decay could prove the most fitting option. Climate change, flooding and coastal erosion may demand the same solution in other cases. However, for the majority of old buildings, the well-established approach of care and maintenance still seems entirely right for the 21st century. A dry building is useful and more energy efficient, and historic construction embodies energy. This makes maintenance not just a choice but perhaps a duty for modern conservationists committed to a sustainable future.
---
This article originally appeared in IHBC's Context 164 (Page 18), published by The Institute of Historic Building Conservation in March 2020. It was written by Matthew Slocombe, director of the SPAB.
--Institute of Historic Building Conservation
IHBC NewsBlog
IHBC Annual School 18 June 2021: Over 25 MarketPlace Stalls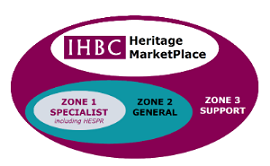 IHBC's Virtual Annual School 2021 MarketPlace stalls provide access to over 25 of the sector's most influential organisations. Book now to join!
---
IHBC Annual School: Historic Places - People Places: 18 June 2021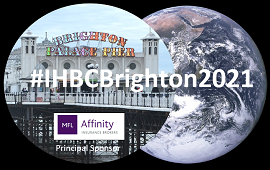 IHBC's 2021 virtual conference examines how we can best change and sustain places for the benefit of people, led by expert practitioners boasting international, national and local profiles and experiences.
---
Europe's top heritage awards honour 24 exemplary achievements from 18 countries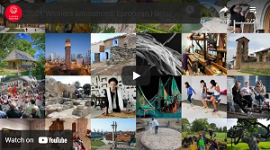 The 2021 winners of the European Heritage Awards / Europa Nostra Awards have been announced.
---
10 Local Councils in England to test the use of digital tools in planning process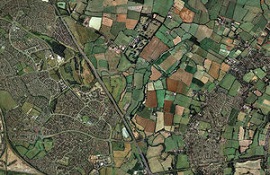 England's Housing Minister has announced a £1.1 million fund to test the use of digital tools and data standards across 10 local areas.
---
LABC launches new home improvement website: Front Door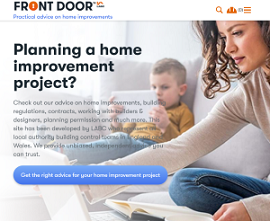 Created by the Local Authority Building Control (LABC), Front Door provides practical guidance on home improvements and renovations as well as technical advice on obtaining building control and planning approvals.
---
Oriel College decision on 'Rhodes' and Related Issues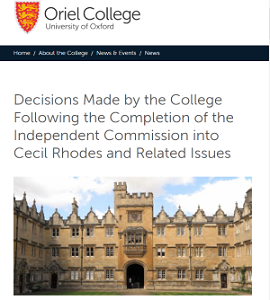 The Independent Commission established by the Governing Body of Oriel College on the memorials and legacy of Cecil Rhodes has reported.
---
Platt's Eyot fire: River Thames GII Boatyards Destroyed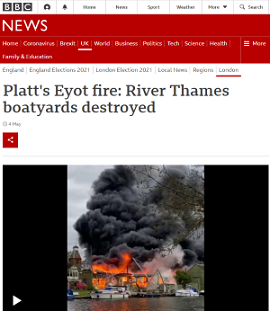 A huge blaze has destroyed two Grade-II listed boatyards on a River Thames island.
---
St Albans Cathedral restoration features a figure wearing a face-mask!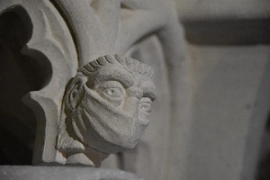 The medieval shrine of St Amphibalus has been restored to its former glory, now with 'a modern addition of a face wearing a face-mask to commemorate the shrine's restoration project' in the pandemic!
---
Ulster Canal to be Restored and Reopened in Border Region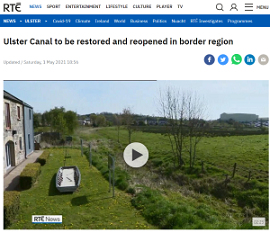 A section of the Ulster Canal, a disused canal in the border region of Monaghan and Fermanagh, will be restored and reopened as a public amenity more than 90 years after it was abandoned.
---
Remains of 'high-status' Roman villa and bath-house found in Scarborough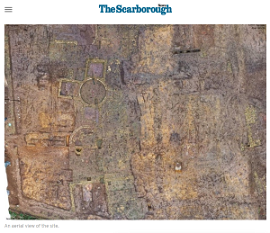 One of the most stunning Roman finds ever unearthed in Britain has been discovered on the site of a new housing development in a village near Scarborough.