Conservation management plan
A conservation management plan (CMP) is a document that helps develop the management strategy for historic assets, sites and places. It explains the significance of the asset and examines how any future use, management, alteration or repair will be carried out in order to retain that significance. It informs the way an asset is conserved and managed, by establishing why the asset matters and what matters about it.
CMPs help to manage the often many different features and diverse interests that need to be considered in relation to historic assets. They are particularly useful for assets such as:
CMPs do not necessarily need to be lengthy documents. Instead they should be compiled and structured so that they can be easily-referenced by those managing the site. Complex sites will often have a range of plans in place already, but these may only focus on one type of heritage, whereas a CMP provides a holistic view, collating issues and plans. A CMP should be well-illustrated, with key issues highlighted in diagrams.
Property teams must work in collaboration to prepare CMPs, with the assistance of expert consultants if necessary. The stages involved in creating a CMP might include:
Deciding why the CMP is needed and how it will be used.
Identifying stakeholders.
Understanding the asset.
Assessing the significance of the asset.
Exploring relevant issues.
Implementing the CMP.
Monitoring and reviewing the CMP.
[edit]
Find out more
IHBC NewsBlog
Canal River Trust secures funding to create waterway roles for young people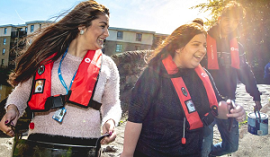 The support will create dozens of opportunities in heritage repair and construction and waterways management, funded by the Department for Work and Pensions.
---
2021 Building Conservation Directory published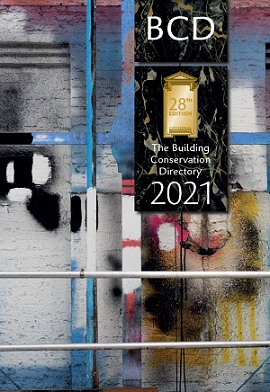 The 2021 edition of the Building Conservation Directory, also available online, has been published. Find skilled trades specialising in work to historic and traditional buildings.
---
BT dials up 'Adopt a Kiosk' scheme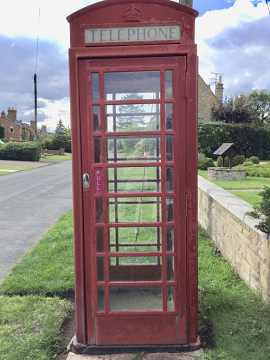 BT has revealed that almost 4,000 of its iconic red phone boxes across the UK are available for local communities to adopt for just £1.
---
Watch IHBC's webinar on 'Retrofit of Traditional Buildings'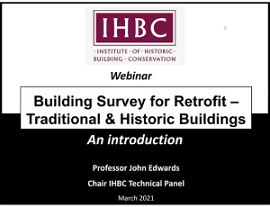 On 26 March the IHBC, led by Prof. John Edwards, hosted a free one-hour CPD webinar 'Introduction to Building Survey for Retrofit' for sector professionals.
---
Has the world left Europe behind?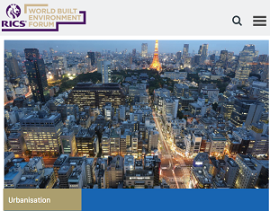 Greg Clark, writing an opinion piece for RICS, explores how good governance in cities pays dividends.
---
AHF on 'Transforming Places through Heritage'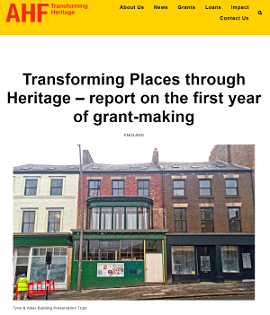 The Architectural Heritage Fund has issued a report on the first year of its 'Transforming Places Through Heritage' grants programme, funded by DCMS.
---
'Star Cities', Marvels of Renaissance Engineering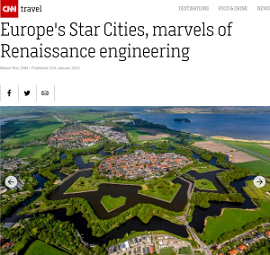 Europe's star cities are scattered all over Europe but their perfect geometrical beauty can only be fully admired when seen from above.
---
COTAC Releases Insight 1 series – The Need to Appreciate the Built Heritage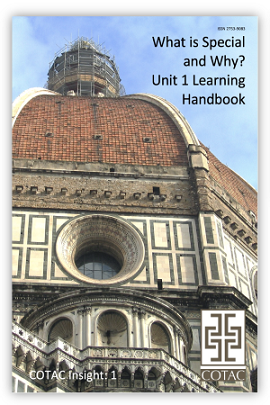 The freely available Insight 1 series targets a wide range of cohorts who wish to gain an appreciation of practical heritage conservation.
---
Palace of Westminster 'deteriorating faster than it can be fixed'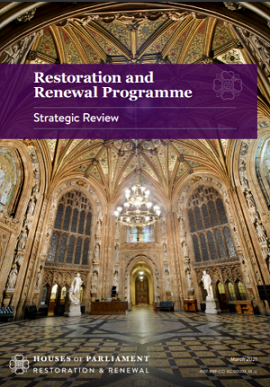 The restoration and renewal of the Palace of Westminster is of 'paramount importance' according to the recent strategic review.
---
Find Webinars and other Events pertaining to Heritage Conservation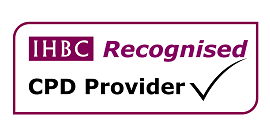 The IHBC's monthly CPD Circular showcases upcoming Events, Awards, Placements, Bursaries & Scholarships, Calls for Papers and more from across the UK and beyond.