Conservation management plan
A conservation management plan (CMP) is a document that helps develop the management strategy for historic assets, sites and places. It explains the significance of the asset and examines how any future use, management, alteration or repair will be carried out in order to retain that significance. It informs the way an asset is conserved and managed, by establishing why the asset matters and what matters about it.
CMPs help to manage the often many different features and diverse interests that need to be considered in relation to historic assets. They are particularly useful for assets such as:
New buildings in heritage settings.
Habitats, landscapes or open spaces.
Spaces in historic buildings.
Buildings or institutions with heritage assets.
CMPs do not necessarily need to be lengthy documents. Instead they should be compiled and structured so that they can be easily-referenced by those managing the site. Complex sites will often have a range of plans in place already, but these may only focus on one type of heritage, whereas a CMP provides a holistic view, collating issues and plans. A CMP should be well-illustrated, with key issues highlighted in diagrams.
Property teams must work in collaboration to prepare CMPs, with the assistance of expert consultants if necessary. The stages involved in creating a CMP might include:
Deciding why the CMP is needed and how it will be used.
Identifying stakeholders.
Understanding the asset.
Assessing the significance of the asset.
Exploring relevant issues.
Setting policy aims and objectives.
Implementing the CMP.
Monitoring and reviewing the CMP.
IHBC NewsBlog
IHBC Course Connection Day 2017 held in Birmingham on 23 Nov - update and review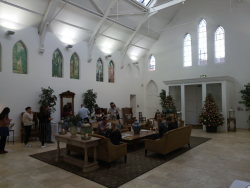 Students from diverse heritage related courses in the UK and Ireland enjoyed an expenses –paid opportunity to learn about built and historic environment conservation and the IHBC.
---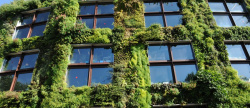 Real estate needs focus on urban context not technical 'green construction' - new professional perspectives on asset management in article by Professor Colin Lizieri.
---
Up to 160 jobs reported at risk at English Heritage Trust
Civil Society reports that EH is planning to cut staff numbers in a bid to be financially sustainable by 2023, and has consulting its staff on the restructure (closed 15 December).
---
How to protect heritage buildings against fire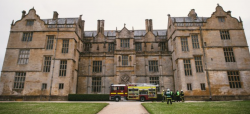 Devon & Somerset Fire & Rescue Service (FRS) has issued advice on protecting heritage buildings against fire.
---
Buildings at Risk Catalogue from SAVE calls for new entries including GII and unlisted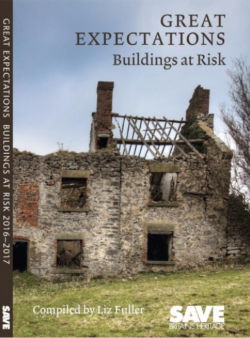 SAVE is looking for Grade II (GII) listed and unlisted historic buildings which are at risk, vacant and in need of a new use and/or new users, by 30 December.
---
Churches Conservation Foundation announces second grant award scheme
The scheme seeks to support young craftspeople with an interest in religious built heritage wanting to travel to increase their expertise and knowledge - closes 26 Jan 2018.