Conservation management plan
A conservation management plan (CMP) is a document that helps develop the management strategy for historic assets, sites and places. It explains the significance of the asset and examines how any future use, management, alteration or repair will be carried out in order to retain that significance. It informs the way an asset is conserved and managed, by establishing why the asset matters and what matters about it.
CMPs help to manage the often many different features and diverse interests that need to be considered in relation to historic assets. They are particularly useful for assets such as:
CMPs do not necessarily need to be lengthy documents. Instead they should be compiled and structured so that they can be easily-referenced by those managing the site. Complex sites will often have a range of plans in place already, but these may only focus on one type of heritage, whereas a CMP provides a holistic view, collating issues and plans. A CMP should be well-illustrated, with key issues highlighted in diagrams.
Property teams must work in collaboration to prepare CMPs, with the assistance of expert consultants if necessary. The stages involved in creating a CMP might include:
Deciding why the CMP is needed and how it will be used.
Identifying stakeholders.
Understanding the asset.
Assessing the significance of the asset.
Exploring relevant issues.
Setting policy aims and objectives.
Implementing the CMP.
Monitoring and reviewing the CMP.
[edit]
Find out more
IHBC NewsBlog
Looking for a Qualified Conservation Professional?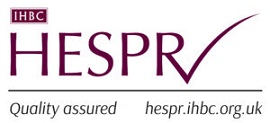 Use the IHBC's HESPR register of businesses that work to the high conservation and service standards expected by the IHBC.
---
Futurism, manifest in the '70s!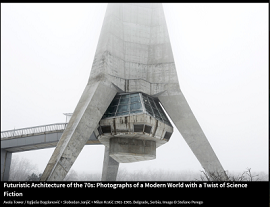 The photographic essay 'Futuristic Architecture of the 70s: Photographs of a Modern World with a Twist of Science Fiction', with images by Stefano Perego, from Arch Daily.
---
Warwick planners failed to properly consider impact of development on wildlife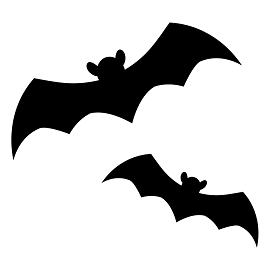 Warwick District Council is to pay a local wildlife group £1,000 and provide new hibernation boxes for bats said Local Government and Social Care Ombudsman.
---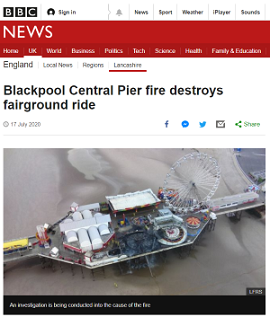 Some 50 firefighters have been tackling a blaze on Blackpool's Central Pier, built in 1868 and containing a 33m-high (108ft) Ferris wheel known as the Big Wheel installed in 1990.
---
Chancellor announces £2bn Green Homes Grant, part of £3Bn package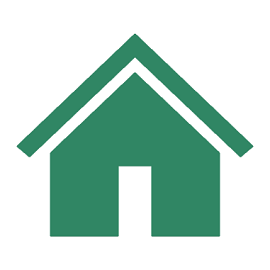 Chancellor Rishi Sunak has unveiled a new £2bn Green Homes Grant to retrofit homes and buildings across the country, part of a £3bn green investment package.
---
IHBC's first Virtual School a Marked Success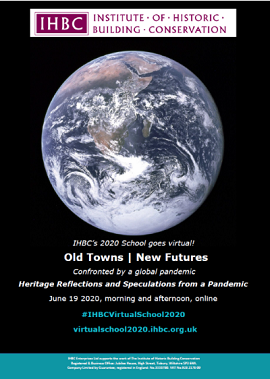 The first 'Virtual School' hosted by the IHBC was launched on 19 June with lead speakers covering pandemic-related topics shaping valued places over two sessions.
---
Take a Tour of Scotland in 3D, courtesy of HES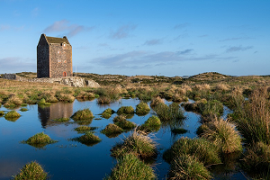 Anyone can immerse themselves in Scotland's history from home by exploring the interactive 3D models of towers, tombs, brochs and standing stones from Historic Environment Scotland (HES).
---
Two towers become one in Australian architectural first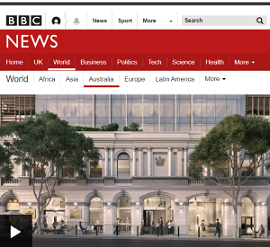 Two Brisbane skyscrapers are being stitched together to create a new 'green' building, the BBC has reported.
---
MPs are Asked for Views on £4bn Parliament Restoration Plan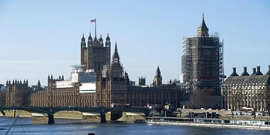 MPs and peers are being asked for their views on the planned restoration and renewal of the Houses of Parliament.
---
Ireland National Heritage Week: 15-23 August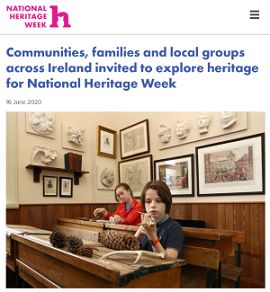 Plans are in place for a modified National Heritage Week for Ireland, which take into account ongoing restrictions on events and gatherings due to COVID-19.
---