Conservation management plan
A conservation management plan (CMP) is a document that helps develop the management strategy for historic assets, sites and places. It explains the significance of the asset and examines how any future use, management, alteration or repair will be carried out in order to retain that significance. It informs the way an asset is conserved and managed, by establishing why the asset matters and what matters about it.
CMPs help to manage the often many different features and diverse interests that need to be considered in relation to historic assets. They are particularly useful for assets such as:
CMPs do not necessarily need to be lengthy documents. Instead they should be compiled and structured so that they can be easily-referenced by those managing the site. Complex sites will often have a range of plans in place already, but these may only focus on one type of heritage, whereas a CMP provides a holistic view, collating issues and plans. A CMP should be well-illustrated, with key issues highlighted in diagrams.
Property teams must work in collaboration to prepare CMPs, with the assistance of expert consultants if necessary. The stages involved in creating a CMP might include:
Deciding why the CMP is needed and how it will be used.
Identifying stakeholders.
Understanding the asset.
Assessing the significance of the asset.
Exploring relevant issues.
Setting policy aims and objectives.
Implementing the CMP.
Monitoring and reviewing the CMP.
IHBC NewsBlog
Heritage Collective IHBC 2018 School Principal Sponsor to focus on welcoming delegates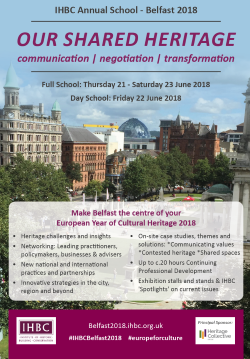 Heritage Collective, principal sponsor and one of 38 IHBC HESPR members, reports that its 11 staff attending the School look forward to offering personal welcomes to delegates.
---
Update for IHBC 2018 School study tour in Derry-Londonderry on Saturday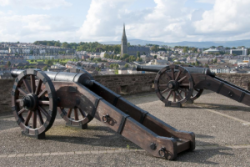 New Derry Walls Management Plan launched complementing the Conservation Plan of 2015.
---
Another IHBC CPD Boost for the 2018 School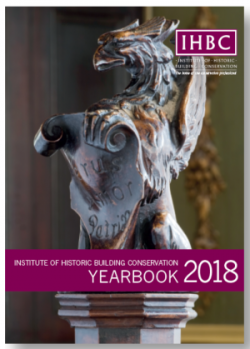 NI Branch Chair and School lead Andrew McClelland explores social takes on shared heritage in IHBC's 2018 Yearbook.
---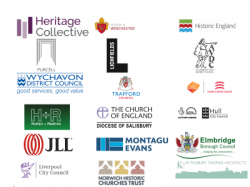 From Historic England's 'Taylor Review' pilot posts to HESPR member Heritage Collective's 'Heritage Consultant' opportunity the IHBC now offers regular reviews.
---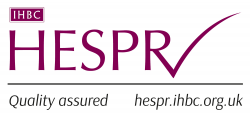 Birmingham CC seeks conservation professional architectural services for GII* listed Highbury Hall, closing 22/06, value £400k.
---
Glasgow Art school- Mackintosh building extensively damaged in recent fire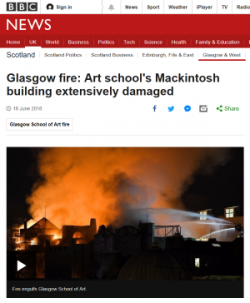 Glasgow's world-renowned School of Art has been gutted by another huge blaze, four years after part of the building was destroyed by fire.
---
RTPI challenges apprenticeship body on assessment plan ruling
The RTPI has challenged the Institute for Apprenticeships' (IfA) ability in assessing professional standards.
---
English government departments - heritage thread highlighted in plans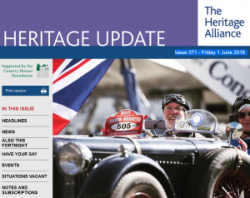 An update from the link body for England's heritage bodies – The Heritage Alliance (THA) - has summarised the heritage threads in recent departmental plans.
---
DCMS Areas of Research Interest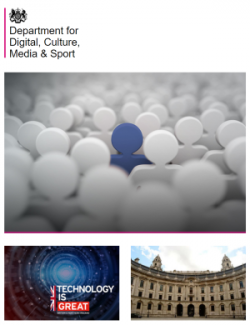 The first Areas of Research Interest (ARI) publication has been issued, summarising the most important research questions facing DCMS.
---
SAVE 2018 to 2019 Buildings at Risk Catalogue due 27 June 2018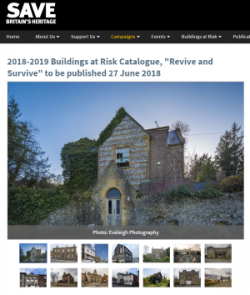 The 2018-2019 Buildings at Risk Catalogue, 'Revive and Survive' will be published by SAVE on 27 June 2018.