Retrofitting traditional buildings
This article originally appeared in IHBC's Context 149, published in May 2017. It was written by John Edwards, a director of Edwards Hart, a consultancy specialising in older buildings and heritage.
He is conservation accredited and certified, and a chartered environmentalist qualified to postgraduate level in architectural building conservation. Formerly assistant director at Cadw, he was the lead author of BS7913: 2013: Guide to the Conservation of Historic Buildings. He is a trustee of the IHBC and professor of practice at the University of Wales Trinity St David.
---
Retrofitting traditional buildings depends on understanding how they differ from modern construction
Retrofit is often defined as adding something that a building did not have when it was constructed. This may seem like an odd place to start when there could be ways to make existing building fabric more energy efficient without adding anything to it.
Unfortunately, jumping into retrofit as the first thing to do seems to be the most common approach. The Every Home Counts report on retrofit is indicative of this. While that report mentions an holistic approach, that is not really what it is, otherwise it would not start with retrofit.
There are some very important steps to take if one is contemplating retrofit of any building, and most certainly a traditional or historic one. This is because the onesize- fits-all approach treats all buildings as if they were modern. The first lesson must be that traditional buildings are very different and should be treated differently. In a nutshell, traditional buildings are permeable and modern buildings rely on vapour barriers. The need to retain vapour permeability and the risks we take when we do not are well explained in the article on dampness and by Colin King on retrofit risks.
It is essential to understand the location of the building and the weather exposure zone it is in. For example, London and Swansea are only 200 miles apart, but Swansea receives four times as much rainfall as London. Understanding the type of building, its age and original construction, including the materials it is constructed from, is critically important. So are how the building has been altered and repaired, and its condition. A thorough survey is required, taking a building-pathological approach, as outlined in the article on dampness, and using the latest technology, as described by Jo Atkinson.
The condition survey should include an analysis of how the building is used and the suitability of that use. For example, is proper use made of the existing ventilation? Is sufficient ventilation provided? Is a particular use prone to producing high levels of humidity? Married to data about its condition, this type of information can help us understand how a building performs.
The next stage involves consideration of 'works' that should be undertaken to the building's existing fabric. Putting the building into good repair and devising the means by which to manage moisture is essential. Damp building fabric can be up to 30 per cent less energy efficient than that which is dry. This points towards maintaining and repairing buildings properly, and not doing anything that will trap moisture. Only after 'energy efficiency works' have been carried out should 'measures' be considered.
An energy performance certificate (EPC) will detail recommended measures. These should be considered critically. EPCs for dwellings are produced by a method known as RdSAP (Reduced Data Standard Assessment Procedure). Due to its relative simplicity, with standardised rather than real data being used, RdSAP is an inaccurate means of determining energy efficiency and so can produce unreliable recommendations. RdSAP does not consider how a building is used or its condition, and its raw data on, for example, the thermal efficiency of solid walls is flawed, as Caroline Rye and Cameron Scott explain.
A more robust approach is to use a BRE Domestic Energy Model (BREDEM) method such as the Home Energy Master Plan. Even with this, caution should be exercised. There can often be a conflict between energy advice and advice based on building pathology. As Carsten Hermann implies, this may be because of the limitations of energy assessors' competency. For example, it is sometimes recommended to block redundant chimney flues to save energy, but flues need ventilating to help keep them free of dampness.
When looking at possible measures, choosing the least costly and simplest first is the most appropriate approach. This follows what is known as the 'energy hierarchy', by which the most costly and major interventions are looked at only after all other possibilities have been explored.
The STBA (Sustainable Traditional Buildings Alliance) guidance wheel, is an excellent tool to use when considering each measure. In using this wheel, the choice of measures should have all been well considered. One should only use it, however, if a proper condition survey has been carried out, and if the wheel is being used by someone who is truly competent. The wheel lacks some measures and does not include things other than 'measures' which would often improve energy efficiency.
The outline of what has been described thus far follows BS 7913: 2013: Guide to the Conservation of Historic Buildings. This British Standard calls for the undertaking of heritage impact assessments. If the building has a high level of historic importance, it might have a conservation management plan, and conservation management policies that should guide the overall approach and the suitability of measures. If it does not, it should contain information on significance values for use within heritage impact assessments.
Most buildings do not have a conservation management plan or any other analysis of significance, in which case significance values will have to be ascertained. BS 7913: 2013 sets out how this can be done. It explains that any analysis of significance needs to be proportionate. In most cases this will involve a quick and dirty exercise that provides the highlights of historic significance. All traditional buildings have some degree of significance, even if it is very minor.
BS 7913: 2013 contains what could be described as a checklist of issues to consider. These could relate to appearance, for example, or to a deeper meaning such as a reason why the building was built. However, in measuring the impact on significance a justification for the proposal has to be made. That will include an analysis of any alternatives to making the building more energy efficient and questioning technical feasibility. The broadest of issues must be considered.
A heritage impact assessment measures the impact of any proposal on significance and seeks to mitigate the impact. As highlighted above, this means considering matters of significance and technical issues alongside each other. If the proposals are changed during the process of a heritage impact assessment, this can again be considered through the STBA wheel, followed by a heritage impact assessment, with the cycle repeated until the optimum outcome is achieved. One must not forget the need for a cost-benefit analysis that will consider the cost of proposals and the payback period, allowing different options to be considered and reconsidered.
This process is intended to provide a robust means of properly considering what needs to be done, and to ensure an optimum balance between all issues. It is a means of managing risks, which can be devastating if things go wrong, as Colin King describes. King stresses the importance of building physics, which is the means to calculate the effects of measures. However, with so little accurate data on the thermal value of existing building fabric, many calculations made to predict the changes in hygrothermal performance can be seen only as something to guide us, and they need to be treated with caution. We may have to develop and deploy solutions that could be described as well-informed rules of thumb.
When it comes to implementing works and measures, the risks continue. Many studies highlight the almost endemic deficiencies in quality control, as highlighted in reports by BRE. Quality control is paramount. While some claim that employing a clerk of works is the answer, the real answer lies in a more professional approach to quality management at the outset. A quality-management strategy should be developed in accordance with BS 7913: 2013. This involves determining which elements carry the greatest risks and which have the maximum negative impact, and concentrating on those throughout.
Matters such as installing rainwater gutters will not be concentrated on, as they can be inspected at the end of a project to determine whether they are satisfactory. Compare that to, say, the installation of internal wall insulation, involving many activities where short cuts can be taken and consequences that may not be known about for many years. A process that involves evidencing the satisfactory completion of each part of the process is necessary. Reducing risks depends on professional project and construction management with expertise in traditional building retrofit.
There are many types of retrofit project. Most of those that are executed badly are the large-scale projects funded by government and utility companies. There are also many smaller projects, some of which will form part of projects that were broader and have simply added in retrofit elements. Many such projects may have been very well considered and executed. Others may not, but are not highlighted so publicly. The most common feature that exposes such projects is the use of impermeable insulation, as witnessed even in the best of our television 'expert' portrayals of exemplar projects involving traditional buildings.
The answer must involve a greater degree of competence from those involved. Individuals may seek out training courses, but many of these do not focus on all the features raised here. The only course delivering a qualification in this subject is the Construction Industry Training Board's 'Energy Efficiency Measures for Older and Traditional Buildings'. This two-day course, independently accredited by the Scottish Qualification Authority, is offered through the Environment Study Centre (http://www.environmentstudycentre.org).
---
This article originally appeared in IHBC's Context 149, published in May 2017. It was written by John Edwards, a director of Edwards Hart, a consultancy specialising in older buildings and heritage. He is conservation accredited and certified, and a chartered environmentalist qualified to postgraduate level in architectural building conservation. Formerly assistant director at Cadw, he was the lead author of BS7913: 2013: Guide to the Conservation of Historic Buildings. He is a trustee of the IHBC and professor of practice at the University of Wales Trinity St David.
--Institute of Historic Building Conservation
IHBC NewsBlog
BRE/BEIS project to modernise home energy rating scheme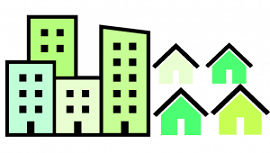 The Building Research Establishment (BRE) has announced a new project with the Department for Business, Energy and Industrial Strategy (BEIS) to improve and modernise the home energy rating scheme used to measure the energy and environmental performance of UK homes.
---
Interdisciplinary IHBC accreditation recognised by CSCS for PQP Cards

Sector lead the Construction Skills Certification Scheme (CSCS) has recognised the IHBC's professional accreditation and support (CPD etc.) in awarding its PQP (Professionally Qualified Person) cards.
---
IHBC Heritage Marketplace provides learning-led virtual engagement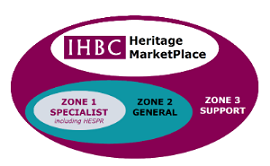 The IHBC's 2022 Aberdeen School Heritage MarketPlace (4.30-7.30PM, 15 June) is designed to extend the scope of a traditional IHBC School exhibition floor.
---
Unearthing the history of Gloucester's 'the Fleece' Hotel starts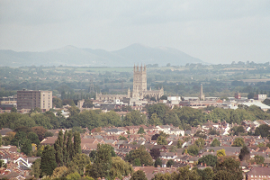 Work to repair a fire-hit medieval hotel in Gloucester is underway as crews have started work to strip back some of the modern trappings and reveal the historic framework.
---
Booking Open for IHBC Annual School: Aberdeen, 16-18 June 2022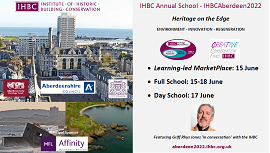 Options for in-person and virtual delegates to explore 'heritage on the edge' across up to 4 days of IHBC engagement & learning.
---
European Heritage Heads Forum statement on Ukraine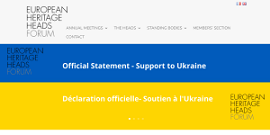 The Secretariat to the European Heritage Heads Forum has has coordinated its declaration of solidarity and support for Ukraine's cultural heritage institutions.
---
Welcome to #IHBC25 – 25 years since we turned professional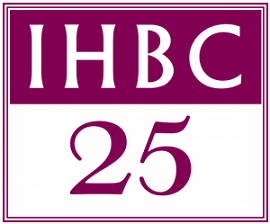 2022 will see the IHBC mark a quarter of a century since our incorporation as a professional body supporting and accrediting built and historic environment conservation specialists. We're kick-starting it by inviting your ideas on how to mark this special year!
---
IHBC launches new Guidance Note on 'Design sources for historic building conservation'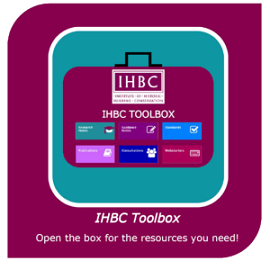 The IHBC's latest Guidance Note adds to the institute's open-access, online practitioner's Toolbox.
---
England's communities empowered to shape design of neighbourhoods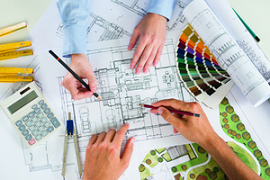 Twenty-five areas in England from Bournemouth to Carlisle have been awarded a share of £3 million to help them set their own standards for design locally. "move from a vicious circle of generic development to a virtuous circle of regenerative development".
---
IHBC at COP26 - Conserving our Places Conserves our Planet - Podcast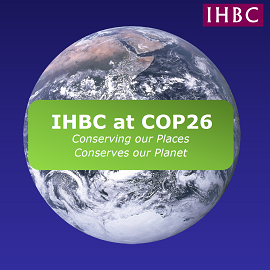 The IHBC seeks to raise awareness and understanding of how building conservation philosophy and practice contributes towards meeting the challenge of climate change.