Retrofit coordinator
Retrofitting means '…providing something with a component or feature not fitted during manufacture or adding something that it did not have when first constructed' (Ref Retrofit 2050: Critical challenges for urban transitions). It is often used in relation to the installation of new building systems, such as heating systems, but it might also refer to the fabric of a building, for example, retrofitting insulation or double glazing.
Retrofitting has come to prominence in recent years as part of the drive to make buildings more thermally efficient and sustainable. The Climate Change Act, commits the UK government to reducing carbon emissions by 20% compared to 1990 levels in 2020 and by 80% in 2050; targets that it will not be possible to achieve without a dramatic improvement in the energy efficiency of the existing building stock.
However, retrofitting involves the careful balancing of different elements and their effects on the overall performance of a building. A change in one part of a building can affect another, and sometimes this is only apparent after irreversible defects have occurred. It is very important therefore that risks are understood and managed in a way that is appropriate to each individual project. Standard solutions should not simply be rolled out without proper consideration, and it is vital that care is taken to ensure high quality installation.
As projects increase in size, the scope for client-side risks such as poor quality, poor supply chain coordination, and project overspend, also increase. A retrofit coordinator can be useful in this regard, taking responsibility for overseeing and managing the retrofitting of a building or series of buildings, typically providing effective management and leadership for large-scale retrofit programmes.
A retrofit coordinator might:
Professionals from a range of backgrounds can become retrofit coordinators, including; architects, asset managers, building services engineers, building surveyors, construction managers, energy assessors and consultants, site foremen and so on.
The Royal Institute Of British Architects (RIBA) has recognised The Retrofit Academy CIC's eight-day training programme and the Centre of Refurbishment Excellence (CoRE) ten-day training programme to upskill existing professionals to become retrofit coordinators.
[edit]
External references
IHBC NewsBlog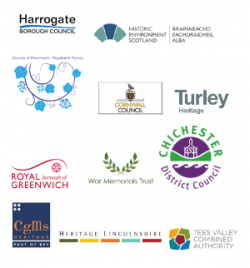 From conservation & design, DAC support and project management, to designation in Scotland!
---
IHBC meets Wikipedia - new entry posted by IHBC Chair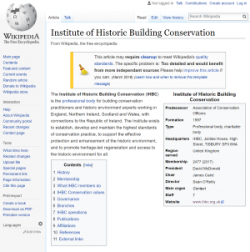 A Wikipedia entry for the IHBC, drafted by IHBC Chair James Caird, has now been published.
---
Boost your IHBC accreditation submission and CPD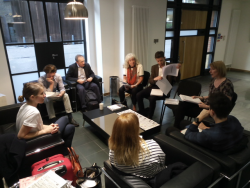 FREE application support MATE sessions: Nottingham (25/04), Belfast (31/05), Glasgow (7/06)
---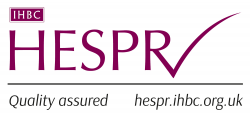 Project management for the Wordsworth Trust, closing 30/04, £40,000 contract.
---
IHBC Heritage from the doorstep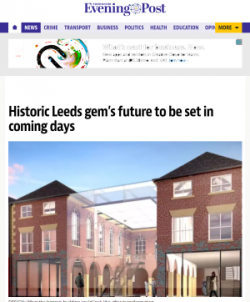 The Yorkshire Evening Post describes how an ageing heritage asset, the White Cloth Hall - one of Leeds' oldest buildings could see its future secured.
---
Heritage Alliance publishes first ever international report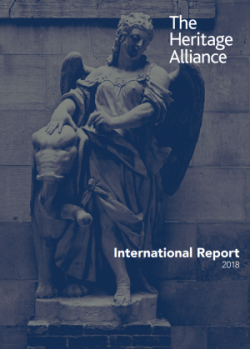 The Heritage Alliance (THA) has published the first ever report on the independent heritage sector's impact overseas, led by past THA CEO, Kate Pugh.
---
£27M funding scheme to improve lakes and rivers in England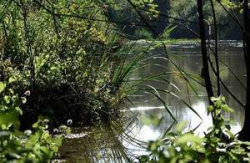 A new £27 million scheme is open for applicants to help improve England's waterways, funded by the European Agricultural Fund for Rural Development.
---
Pilot scheme launched to help build a sustainable future for listed places of worship
The new two-year £1.8m scheme is to be piloted with expert advisors working across the urban and rural areas of Manchester and Suffolk.