Retrofit coordinator
Retrofitting means '…providing something with a component or feature not fitted during manufacture or adding something that it did not have when first constructed' (Ref Retrofit 2050: Critical challenges for urban transitions). It is often used in relation to the installation of new building systems, such as heating systems, but it might also refer to the fabric of a building, for example, retrofitting insulation or double glazing.
Retrofitting has come to prominence in recent years as part of the drive to make buildings more thermally efficient and sustainable. The Climate Change Act, commits the UK government to reducing carbon emissions by 20% compared to 1990 levels in 2020 and by 80% in 2050; targets that it will not be possible to achieve without a dramatic improvement in the energy efficiency of the existing building stock.
However, retrofitting involves the careful balancing of different elements and their effects on the overall performance of a building. A change in one part of a building can affect another, and sometimes this is only apparent after irreversible defects have occurred. It is very important therefore that risks are understood and managed in a way that is appropriate to each individual project. Standard solutions should not simply be rolled out without proper consideration, and it is vital that care is taken to ensure high quality installation.
As projects increase in size, the scope for client-side risks such as poor quality, poor supply chain coordination, and project overspend, also increase. A retrofit coordinator can be useful in this regard, taking responsibility for overseeing and managing the retrofitting of a building or series of buildings, typically providing effective management and leadership for large-scale retrofit programmes.
A retrofit coordinator might:
Professionals from a range of backgrounds can become retrofit coordinators, including; architects, asset managers, building services engineers, building surveyors, construction managers, energy assessors and consultants, site foremen and so on.
The Royal Institute Of British Architects (RIBA) has recognised The Retrofit Academy CIC's eight-day training programme and the Centre of Refurbishment Excellence (CoRE) ten-day training programme to upskill existing professionals to become retrofit coordinators.
[edit]
External references
IHBC NewsBlog
IHBC 2018 Belfast School reflections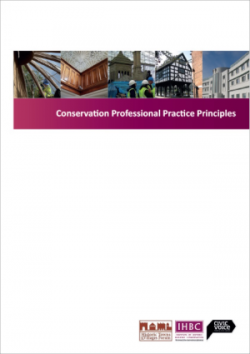 Spotlight on IHBC's joint Conservation Professional Practice Principles update – Comments sought by September.
---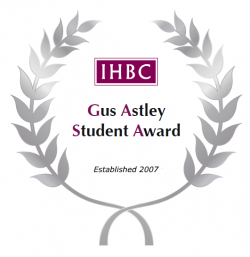 Only just over a week left to win £500 and a free place in IHBC's 2019 Nottingham School! IHBC Gust Astley Student Award closes 31 July…
---
IHBC Heritage IMHO from the Spectator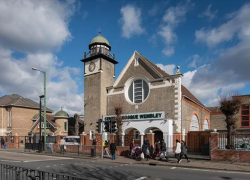 'The problem with British mosques' – is incongruent architecture, cultural baggage and gender inequality argues Ed Husain in his review...
---
IHBC Heritage from the doorstep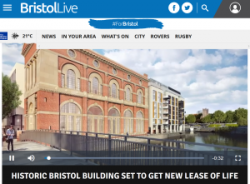 Regeneration of Bristol's iconic 'Generator Building' given go-ahead by Council, reports Bristol Live.
---
Ten-year transformation of Scottish village wins top UK planning award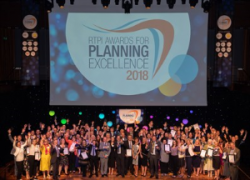 A 10-year plan to regenerate a declining fishing village, Stromness, Okney, has won the top prize at a prestigious national awards ceremony.
---
Planning Inspectorate publishes 2017-2018 Annual Report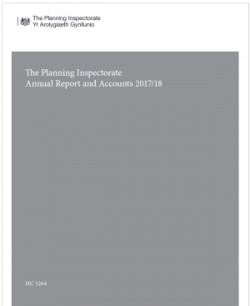 Noting strong performance, growing demand and putting customers at the heart of the business, PINS has announced publication of its 2017/18 Annual Report.
---
Expressions of interest from potential candidates sought for the role of BEFS Chair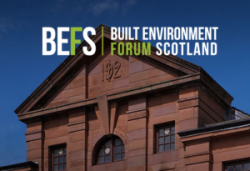 The current Chair, Dr Graeme Purves, is stepping down in December, and BEFS is inviting expressions of interest for the role, with a deadline of 24 September 2018.
---
Defra consults on Environmental Principles and Governance Bill - closing 2 August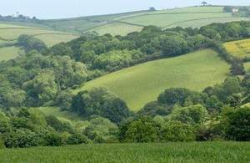 The Department for Environment Food and Rural Affairs (Defra) has launched a consultation on the development of an Environmental Principles and Governance Bill.
---
ICOMOS Annual Report for 2017 now published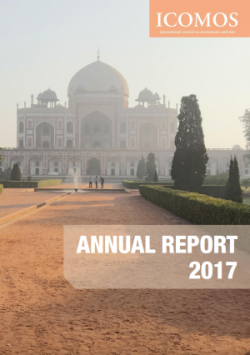 The 2017 Annual Report of the International Council on Monuments and Sites (ICOMOS) has been published online.