Retrofit coordinator
Retrofitting means '…providing something with a component or feature not fitted during manufacture or adding something that it did not have when first constructed' (Ref Retrofit 2050: Critical challenges for urban transitions). It is often used in relation to the installation of new building systems, such as heating systems, but it might also refer to the fabric of a building, for example, retrofitting insulation or double glazing.
Retrofitting has come to prominence in recent years as part of the drive to make buildings more thermally efficient and sustainable. The Climate Change Act, commits the UK government to reducing carbon emissions by 20% compared to 1990 levels in 2020 and by 80% in 2050; targets that it will not be possible to achieve without a dramatic improvement in the energy efficiency of the existing building stock.
However, retrofitting involves the careful balancing of different elements and their effects on the overall performance of a building. A change in one part of a building can affect another, and sometimes this is only apparent after irreversible defects have occurred. It is very important therefore that risks are understood and managed in a way that is appropriate to each individual project. Standard solutions should not simply be rolled out without proper consideration, and it is vital that care is taken to ensure high quality installation.
As projects increase in size, the scope for client-side risks such as poor quality, poor supply chain coordination, and project overspend, also increase. A retrofit coordinator can be useful in this regard, taking responsibility for overseeing and managing the retrofitting of a building or series of buildings, typically providing effective management and leadership for large-scale retrofit programmes.
A retrofit coordinator might:
Professionals from a range of backgrounds can become retrofit coordinators, including; architects, asset managers, building services engineers, building surveyors, construction managers, energy assessors and consultants, site foremen and so on.
The Royal Institute Of British Architects (RIBA) has recognised The Retrofit Academy CIC's eight-day training programme and the Centre of Refurbishment Excellence (CoRE) ten-day training programme to upskill existing professionals to become retrofit coordinators.
[edit]
Find out more
[edit]
External references
IHBC NewsBlog
FREE CPD for IHBC members at the London Property Show

From heritage statements and enforcement to 'at risk' and new policy. Don't forget to sign up in advance, 9/10 Feb, Olympia, London.
---
IHBC signs up to letter objecting to Permitted Development Rights relaxation proposals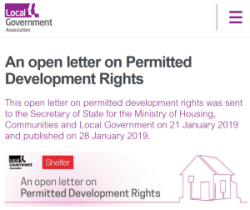 The IHBC has jointed signatories such as Civic Voice to sign up to an open letter to the Minister, led by Shelter and the Local Government Association (LGA).
---
IHBC Gus Astley Student Awards 2019 open until 31 July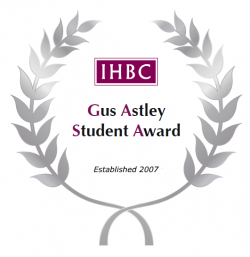 Win £500 and a free place on IHBC's 2020 Brighton School… simply submit coursework online!
---
IHBC in the NW - Planning for Historic Places with RTPI & CIfA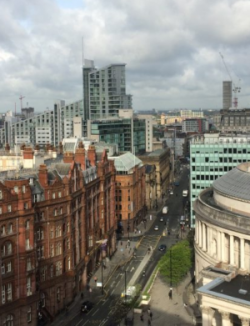 Colleagues – including Communications Chair Dave Chewtyn and NW Branch Committee member Katie Wray - will be offering presentations in Manchester on 6 March.
---
IHBC CPD boost - Conservation Wiki on alternative futures for heritage
Conservation Wiki writes about how different ways of assembling, curating, caring for, and designing the future relate to one another.
---
IHBC heritage from the (celebrity) doorstep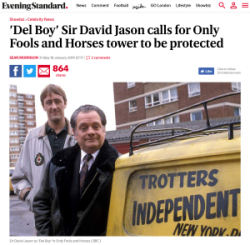 'Del Boy', Sir David Jason, calls for Only Fools and Horses tower to be protected.
---
More funding to help English town centres and high streets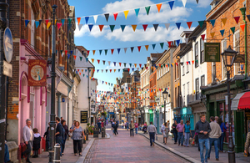 Communities across England have been invited to bid for up to £50,000 to help business into local areas.
---
Tulip skyscraper found to breach London Plan guidelines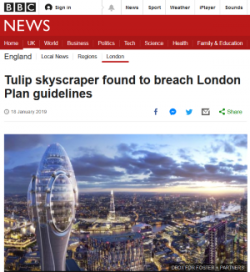 The 1,000ft (305m)-high Tulip tower which has been proposed for London fails to comply with planning guidelines, the mayor has said.
---
Construction knowledge survey results update from DBW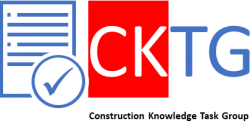 A recent Designing Buildings Wiki (DBW) survey has found that a third of practitioners 'do not have easy access to all the knowledge they need to do their job'.
---
First tower crane arrives as HS2 prepares to demolish Euston towers

Work to transform Euston station and deliver extra capacity as part of the HS2 project took a very visible step forward with the arrival of the project's first tower crane.