Retrofit coordinator
Retrofitting means '…providing something with a component or feature not fitted during manufacture or adding something that it did not have when first constructed' (Ref Retrofit 2050: Critical challenges for urban transitions). It is often used in relation to the installation of new building systems, such as heating systems, but it might also refer to the fabric of a building, for example, retrofitting insulation or double glazing.
Retrofitting has come to prominence in recent years as part of the drive to make buildings more thermally efficient and sustainable. The Climate Change Act, commits the UK government to reducing carbon emissions by 20% compared to 1990 levels in 2020 and by 80% in 2050; targets that it will not be possible to achieve without a dramatic improvement in the energy efficiency of the existing building stock.
However, retrofitting involves the careful balancing of different elements and their effects on the overall performance of a building. A change in one part of a building can affect another, and sometimes this is only apparent after irreversible defects have occurred. It is very important therefore that risks are understood and managed in a way that is appropriate to each individual project. Standard solutions should not simply be rolled out without proper consideration, and it is vital that care is taken to ensure high quality installation.
As projects increase in size, the scope for client-side risks such as poor quality, poor supply chain coordination, and project overspend, also increase. A retrofit coordinator can be useful in this regard, taking responsibility for overseeing and managing the retrofitting of a building or series of buildings, typically providing effective management and leadership for large-scale retrofit programmes.
A retrofit coordinator might:
Professionals from a range of backgrounds can become retrofit coordinators, including; architects, asset managers, building services engineers, building surveyors, construction managers, energy assessors and consultants, site foremen and so on.
The Royal Institute Of British Architects (RIBA) has recognised The Retrofit Academy CIC's eight-day training programme and the Centre of Refurbishment Excellence (CoRE) ten-day training programme to upskill existing professionals to become retrofit coordinators.
[edit]
External references
IHBC NewsBlog
Looking for a Qualified Conservation Professional?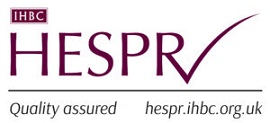 Use the IHBC's HESPR register of businesses that work to the high conservation and service standards expected by the IHBC.
---
Futurism, manifest in the '70s!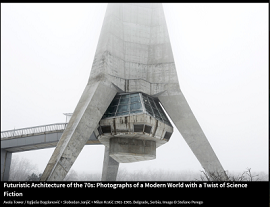 The photographic essay 'Futuristic Architecture of the 70s: Photographs of a Modern World with a Twist of Science Fiction', with images by Stefano Perego, from Arch Daily.
---
Warwick planners failed to properly consider impact of development on wildlife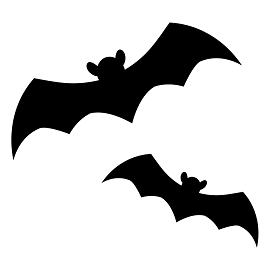 Warwick District Council is to pay a local wildlife group £1,000 and provide new hibernation boxes for bats said Local Government and Social Care Ombudsman.
---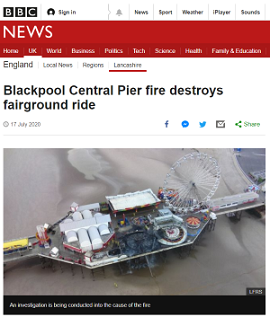 Some 50 firefighters have been tackling a blaze on Blackpool's Central Pier, built in 1868 and containing a 33m-high (108ft) Ferris wheel known as the Big Wheel installed in 1990.
---
Chancellor announces £2bn Green Homes Grant, part of £3Bn package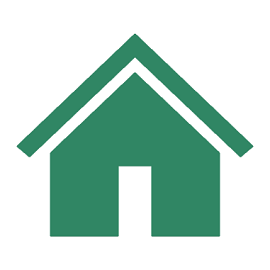 Chancellor Rishi Sunak has unveiled a new £2bn Green Homes Grant to retrofit homes and buildings across the country, part of a £3bn green investment package.
---
IHBC's first Virtual School a Marked Success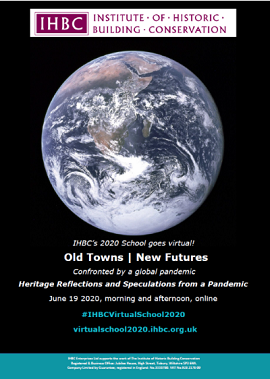 The first 'Virtual School' hosted by the IHBC was launched on 19 June with lead speakers covering pandemic-related topics shaping valued places over two sessions.
---
Take a Tour of Scotland in 3D, courtesy of HES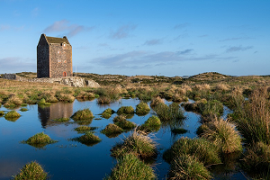 Anyone can immerse themselves in Scotland's history from home by exploring the interactive 3D models of towers, tombs, brochs and standing stones from Historic Environment Scotland (HES).
---
Two towers become one in Australian architectural first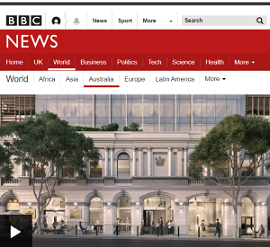 Two Brisbane skyscrapers are being stitched together to create a new 'green' building, the BBC has reported.
---
MPs are Asked for Views on £4bn Parliament Restoration Plan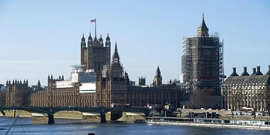 MPs and peers are being asked for their views on the planned restoration and renewal of the Houses of Parliament.
---
Ireland National Heritage Week: 15-23 August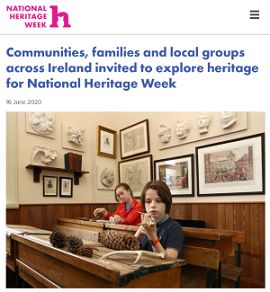 Plans are in place for a modified National Heritage Week for Ireland, which take into account ongoing restrictions on events and gatherings due to COVID-19.
---