Retrofit coordinator
Retrofitting means '…providing something with a component or feature not fitted during manufacture or adding something that it did not have when first constructed' (Ref Retrofit 2050: Critical challenges for urban transitions). It is often used in relation to the installation of new building systems, such as heating systems, but it might also refer to the fabric of a building, for example, retrofitting insulation or double glazing.
Retrofitting has come to prominence in recent years as part of the drive to make buildings more thermally efficient and sustainable. The Climate Change Act, commits the UK government to reducing carbon emissions by 20% compared to 1990 levels in 2020 and by 80% in 2050; targets that it will not be possible to achieve without a dramatic improvement in the energy efficiency of the existing building stock.
However, retrofitting involves the careful balancing of different elements and their effects on the overall performance of a building. A change in one part of a building can affect another, and sometimes this is only apparent after irreversible defects have occurred. It is very important therefore that risks are understood and managed in a way that is appropriate to each individual project. Standard solutions should not simply be rolled out without proper consideration, and it is vital that care is taken to ensure high quality installation.
As projects increase in size, the scope for client-side risks such as poor quality, poor supply chain coordination, and project overspend, also increase. A retrofit coordinator can be useful in this regard, taking responsibility for overseeing and managing the retrofitting of a building or series of buildings, typically providing effective management and leadership for large-scale retrofit programmes.
A retrofit coordinator might:
Professionals from a range of backgrounds can become retrofit coordinators, including; architects, asset managers, building services engineers, building surveyors, construction managers, energy assessors and consultants, site foremen and so on.
The Royal Institute Of British Architects (RIBA) has recognised The Retrofit Academy CIC's eight-day training programme and the Centre of Refurbishment Excellence (CoRE) ten-day training programme to upskill existing professionals to become retrofit coordinators.
[edit]
External references
Featured articles and news
IHBC seeks perspectives on Brexit planning for conservation
We would like to hear from members with ideas on these matters, and/or any interest in joining an IHBC European Special Interest Group.
---
IHBC Reminder: Marsh Awards close end March 2017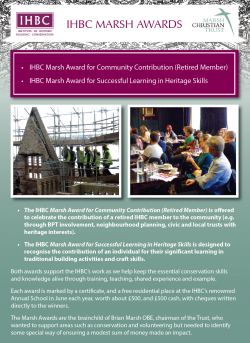 The 2nd IHBC Marsh Awards celebrating retired members and successful learners is now open - prizes include £500 and a free place at the IHBC's Annual School.
---
IHBC HESPR tender pick of the week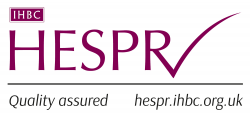 Director's top pick features a call from Blaenau Gwent County Borough Council for a specialist consultant to develop Town Centre Strategies.
---
IHBC CPD boost - How Business Improvement Districts impact on urban regeneration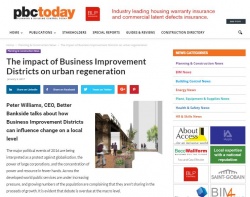 Peter Williams, CEO of Better Bankside in London, talks about how these can influence change on a local level in Planning & Building Control Today.
---
Scotland's Conservation Crisis No 2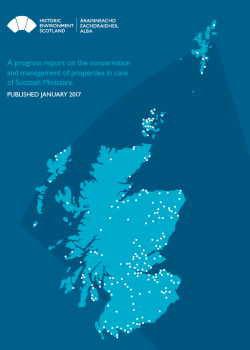 More than half of heritage sites and monuments managed by Historic Environment Scotland (HES) are at risk, according to a recent report.
---
Scoping for limited VAT review
The review will consider if the system is working appropriately in today's economy and identify simplification opportunities.
---
New Health and Work Strategy launched
Health and Safety Executive (HSE) concludes there is a role to play for everyone who has a stake or interest in improving health and safety in the workplace.
---
Apps will allow European online heritage curation
New social platform and smartphone applications (apps) will be developed by a European consortium to aid the documentation of Europe's cultural heritage.
---
Lord Prior appointed as new construction minister
Lord Prior of Brampton replaces Jesse Norman, who has become energy minister after just six months in the construction role.
---
Scarborough Futurist Theatre demolition approved
Plans to demolish a 1920s theatre have been approved by councillors amid an angry protest by more than 100 campaigners, according to the BBC.