PAS 2035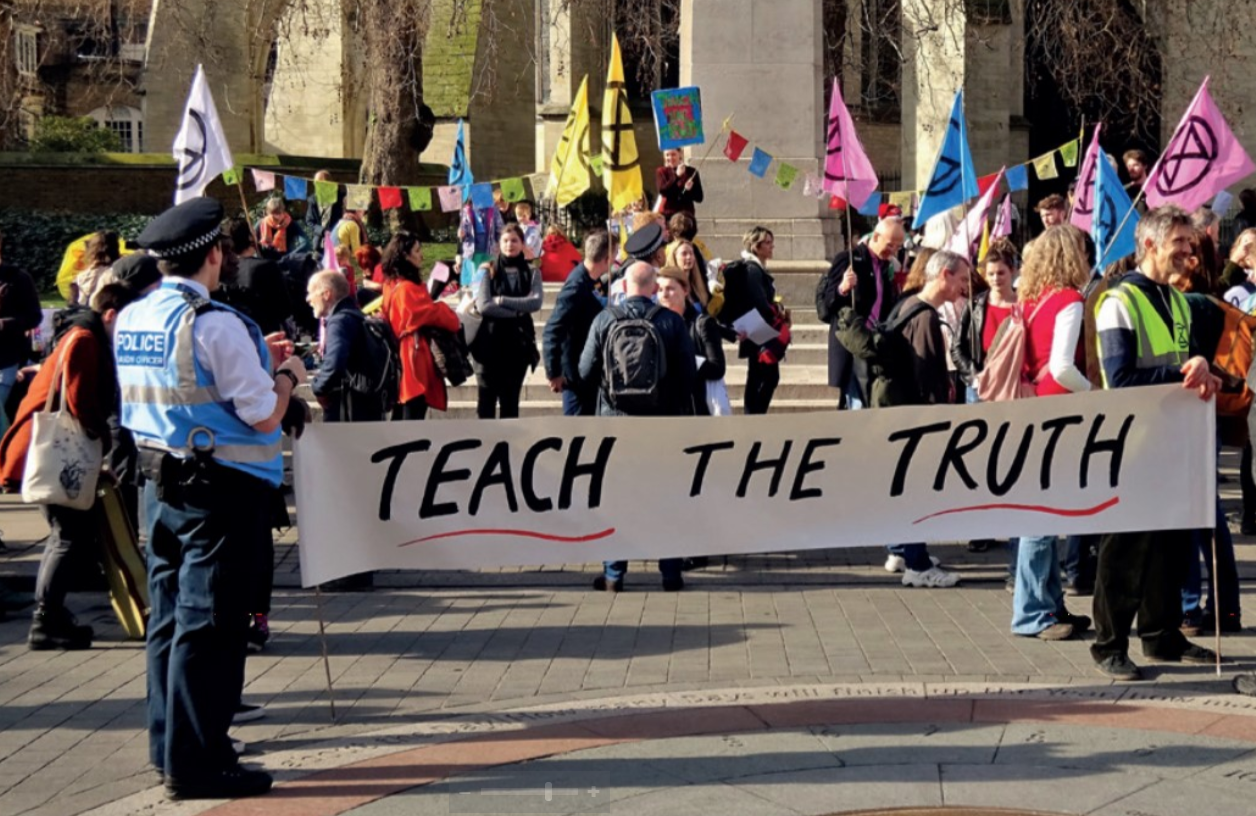 At a time when the government has called a climate change emergency, a new specification is intended to improve the energy efficiency of UK homes by improving retrofitting practices.
Introduction
The British Standards Institution, BSI, has recently published PAS 2035: 2019: Retrofitting Dwellings for Improved Energy Efficiency – Specification and Guidance. PAS describes a 'publicly available specification'. While it is not officially a 'standard', it is a document that is likely to have a major effect on the way UK homes are retrofitted. It applies to homes of all ages and types and therefore includes traditional buildings.
The devasting effects of climate change are increasingly being recognised: a sharp reminder is the UK government calling a 'climate change emergency' in May 2019. With many statistics indicating that the homes of today will be around for a very long time (estimates vary but an EU briefing in 2014 reported that 'at least' two thirds of existing buildings will be around in 2050), there is a lot of emphasis on making existing buildings more energy efficient.
The fear, in particular for traditional buildings, is that we do not always know what we are doing and therefore frequently need to tackle the unintended consequences from what has been retrofitted. Overall, these have in some cases made retrofitted buildings less sustainable than they were previously, with common problems including mould, condensation and increased fire risks. Changing how we plan and implement retrofit is therefore essential and PAS 2035 aims to do that.
PAS 2035 is an output of Each Home Counts, better known as the Bonfield Review, an independent review of consumer advice, protection, standards and enforcement for UK home energy efficiency and renewable energy measures. The report of the review, published in 2016, contained 27 recommendations, including: to establish a quality mark for domestic retrofit supported by an industry code of conduct; a consumer charter; and a framework of technical standards for retrofit. The quality mark has subsequently been established as the TrustMark government-endorsed quality scheme (www.trustmark.org.uk).
PAS 2035 is the over-arching document in the retrofit standards framework, and users of the TrustMark scheme will be required to comply with it when carrying out domestic retrofit work. All the other standards referred to in PAS 2035 are part of the retrofit standards framework including, most importantly for conservation practitioners, BS 7913, and users of the TrustMark scheme must also comply with those standards, as appropriate. It is expected that PAS 2035 will also be applied to retrofit projects outside the TrustMark quality assurance framework where public finance is involved.
PAS 2035 sets out a requirement to properly assess dwellings, design and implement retrofit work. It operates alongside PAS 2030: 2019 Specification for the Installation of Energy Efficiency Measures (EEM) in existing dwellings and insulation in residential park homes, a revision of a previous publication which has also been recently published. This is the specification for installers to follow when selecting materials, components and methods of installation.
Many will say that PAS 2035 is flawed because it does not focus on a holistic approach: it starts with the premise that buildings need to be retrofitted in order to improve their energy efficiency, rather than a review of priorities for the fabric as a whole. The holistic approach includes making sure a building is in good repair so that it can perform as well as it possibly can, before deciding whether retrofitting the building fabric is necessary. That principle is embedded in BS 7913, but not made explicit in PAS 2035, though the new specification does state the benefits of maintenance and repair in the side notes.
Although not holistic, PAS 2035 quite rightly requires a whole-house approach. That means not that everything in a home must be addressed, but that the planned retrofit must take account of the house as a whole, reducing the risk of inadvertently installing measures that negatively impact others, including an impact on living conditions. The whole house approach is principally risk-based: projects are categorised in one of three risk-based groups, as determined through the risk matrix.
PAS 2035 splits the work required to comply with the specification into specific roles, with specific duties and responsibilities, along with the need for individuals to undertake training and possess qualifications and memberships of professional institutions. These requirements are dependent on the role and the type of building being retrofitted.
The retrofit coordinator is the key role. This could be described as a project manager with expertise in retrofitting buildings. It is an overarching role with a responsibility for coordinating and overseeing the activities of the five other roles linked to the process, all largely self-explanatory: retrofit advisor, retrofit assessor, retrofit designer, retrofit evaluator and retrofit installer. The tasks to be performed by the retrofit coordinator are broad, ranging from working out the technical risks to advising on listed building consent.
It is also stated that the retrofit coordinator should undertake other roles as necessary, when other individuals in other roles are not appointed. The retrofit coordinator is required to obtain a Level 5 professional diploma in 'domestic retrofit coordination and risk management', with training available from the Retrofit Academy. Outside the forum of the steering group, this qualification has come under some criticism. One issue concerns the lack of attention to the needs of traditional buildings.
With over 50 individuals on the PAS 2035 steering group, it is of course difficult to find a consensus on all issues, especially when almost all of them come from modern building perspectives. Despite this, BSI has succeeded in recognising that traditional buildings are different and has covered this with the requirement to follow BS 7913: 2013: Guide to the Conservation of Historic Buildings. Many on the steering group are not happy with that. One organisation represented states on its website: 'We are, however, concerned about... the complexity of the process, particularly concerning pre 1919 homes'. This may indicate the level of ignorance within industry when it comes to dealing with traditional buildings. In the circumstances BSI has done a good job in getting traditional buildings covered, but of course more could be done.
Competencies
Training is one area where PAS 2035 could have been more robust, in particular in relation to work on traditional buildings. There are requirements for individuals to train and obtain qualifications and achieve memberships, as referred to above, but only retrofit assessors and retrofit evaluators – in contrast to, say, the coordinators – are required to undertake specific training concerning the energy efficiency of traditional buildings. This means obtaining a Level 3 award in the energy efficiency and retrofit of traditional buildings in some rare circumstances. That qualification is independently accredited by the Scottish Qualification Authority (SQA), with training delivered through a partnership between the Environment Study Centre and CITB (Construction Industry Training Board) National Construction College.
Across the suite of qualifications for the different retrofit tasks, that Level 3 award is the only one required that is specific to traditional buildings that have special protection, despite the fact that others with specific roles in the retrofit process will have to assess significance and undertake heritage impact assessments. It is possible that if ill-equipped persons are to undertake such tasks, the output may be unreliable, to say the least. Ideally, all roles involved in traditional buildings, regardless of special protection, should have to achieve the Level 3 award, but as it stands only a tiny proportion will, which must be seen as a failing.
On the face of it, some low-risk areas are covered as, for example, a retrofit coordinator or a qualified architectural technologist is required. For higher risks, higher ranking professionally qualified designers with membership of a professional institution are required. However, where the highest risk category is concerned and the building is traditionally built, the designer will also need to be a member of a building conservation competency scheme. Crucially, though, that does not have to be in the highest membership category: the Registrant categories of the RIBA and CIOB schemes would provide the threshold attainment level. At this level there is no guarantee that individuals will have demonstrated abilities to undertake significance analyses and heritage impact assessments. Furthermore, only the CIOB scheme has energy efficiency and sustainability as part of the scheme assessment criteria. Although not mentioned in PAS 2035, this should all point towards training concerning traditional buildings that should be delivered by individuals who are conservation accredited or certified.
While a fair attempt has been made to ensure that individuals are competent, none of the requirements in PAS 2035 mean that individuals have demonstrated that they can do what they are required to do in the workplace. Some building conservation competency schemes may provide a model for the type of robustness that needs to be taken when it comes to individuals demonstrating competency in retrofit.
Despite these issues, PAS 2035 should allow for a substantial improvement to how UK homes are retrofitted, but it still poses risks for traditional buildings. It requires a proper assessment of a building, and well-considered proposals and specifications of what works should be carried out. It aims to make the necessary improvements by providing detailed requirements that cover building pathology, thermal modelling and calculations, ventilation, interactions between energy efficiency measures, testing, commissioning, monitoring and evaluation. It also has some very specific technical requirements in relation to ventilation and the calculation of energy loss, for example, even though much of this is stated as optional. This may seem like a way of avoiding compliance, but in reality, it means that those involved in projects can make measured judgments. In the case of traditional buildings, this is a huge advantage, as a risk-based approach is often the only feasible way forward.
As with any standard, time will tell how effective PAS 2035 is. A review has already been scheduled for 18 months' time to ensure that the standard achieves its ultimate goal of improving the energy efficiency of UK homes by improving retrofitting practices.
---
This article originally appeared as 'New standard for retrofitting UK homes' in IHBC's Context 161 (Page 48), published by The Institute of Historic Building Conservation in September 2019. It was written by John Edwards, a trustee of the IHBC, representing the Wales branch; coordinator of the institute's technical panel; a director of Edwards Hart Consultants and the Environment Study Centre; professor of practice at the University of Wales Trinity St David; and a member of the BSI PAS 2030 and PAS 2035 steering groups and Retrofit Standards Task Group.
--Institute of Historic Building Conservation
IHBC NewsBlog
CIC's Coronavirus Digest review and survey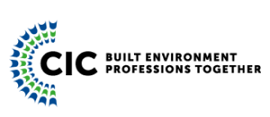 The Construction Industry Council's (CIC's) 'CIC Coronavirus Digest – Issue 8' surveys the latest government advice with updates from the construction industry.
---
COVID-19: Advice and Updates collated from the Heritage Sector
Organisations with conservation links have been collating resources on COVID-19 impacts, including Built Environment Forum Scotland (BEFS), Historic Environment Forum, The Heritage Alliance (THA), and Historic England, on cleaning surfaces.
---
Councils considering 'executive powers' as measures to avoid planning gridlock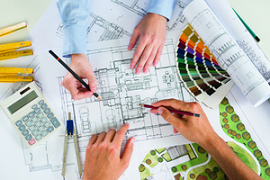 Councils are reported to be considering taking up rarely-used executive powers to keep the planning and development system moving during the coronavirus pandemic.
---
Historic England provides updated flood recovery advice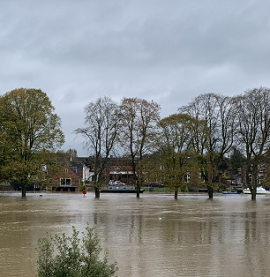 Historic England's 'After a Flood' provides timely advice on how to dry walls properly and avoid further damage to the building fabric.
---
Conservation of Timber Buildings: an example of evolving conservation techniques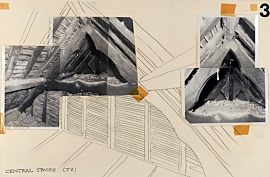 Context Issue 162 offers a peek into an archive of timber conservation history through the records of the practice of FWB and Mary Charles Chartered Architects.
---
Call for VAT rates for Refurbishment to be Reduced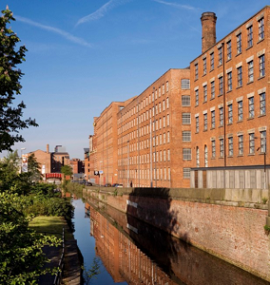 To meet the government's target of being carbon neutral by 2050, we must recycle, reuse and responsibly adapt our existing historic buildings, according to this year's Heritage Counts report, so Historic England and partners are calling for a reduction in VAT rates to incentivise this more sustainable option.
---
Grade II Edwardian swimming baths in Birmingham restored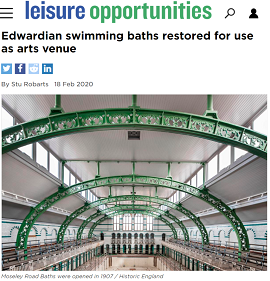 Donald Insall Associates, with the help of Historic England, has completed restoration work of Moseley Road Baths, being converted for use as an arts and culture venue.
---
IHBC Marsh Award Nominations – Closing Date 30 March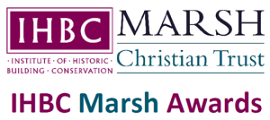 Celebrate your local 'retired members' and 'successful learners' with £500 cash prizes and 2020 Brighton School places!
---
Biodiversity Net Gain through UK Construction Projects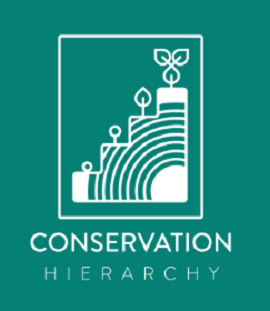 The Conservation Hierarchy is a new framework developed by the University of Oxford to help construction projects achieve Biodiversity Net Gain.
---
How Project Managers for Town Centre Developments can Balance Risk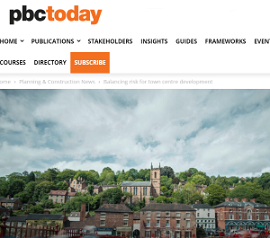 Jacqueline Hughes, senior risk analyst at Equib, in pbctoday discusses how project managers for town centre developments can get their risk management strategies right.
---
Red Tape is Strangling our High Streets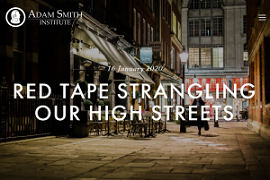 A new paper from the Adam Smith Institute argues that the problem with the High Street has been totally misunderstood, saying that we need to reform restrictive planning rules and reject a policy of managed decline to reinvigorate our town centres.
---
Calculating the full cost of energy used by buildings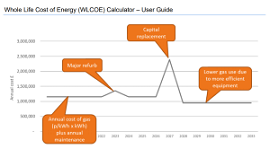 The Whole Life Cost of Energy (WLCoE) calculator – issued by government in BETA form – is intended to help building owners and operators to understand the full financial cost of the energy their buildings use, and welcomes feedback.
---