Welcome
Welcome to the BIM Wiki on Designing Buildings Wiki.
This site is intended to distribute knowledge and spread awareness to BIM newcomers as well as more experienced users.
To find a page, just type your subject into the search box. You can also use the directory on the right to start navigating.
On these pages you will find all you need to know about building information modelling (BIM), written and edited by industry experts such as Dr. Mark Bew MBE, Mervyn Richards OBE, and the team of BIM professionals at PCSG.
We are working continuously to keep the BIM Wiki current and accurate. New and updated pages are being added all the time.
Please contact PCSG if you have any questions or comments about the content of our pages.
---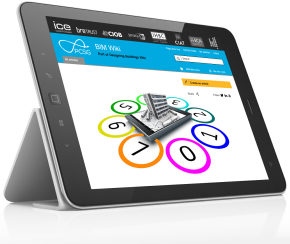 On 19 June 2019, PCSG and Designing Buildings launched BIM Wiki, a free, open-access knowledge sharing platform that will help make BIM mainstream.
BIM Wiki has been launched in response to research published by Designing Buildings in 2017 that showed BIM remains an isolated subject, the domain of expert practitioners and not well integrated into the rest of the industry.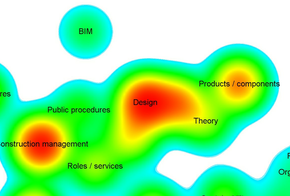 Its creators are calling on the industry to help develop the site into a comprehensive source of BIM best practice by contributing new articles and engaging with the existing content.
---
About PCSG
PCSG is an international built environment consultancy and a trusted business advisor. From our headquarters in London, Hong Kong, and Melbourne we implement digital strategies designed to solve key business issues and increase organisational efficiency.
---
Since 2000, PCSG has supported organisations and executives to achieve their business goals through delivering smart solutions to contemporary challenges.
We have a diverse team who are at the forefront of the drive to digitise the construction industry, using a range of digital tools such as BIM, Artificial Intelligence, engineering data analytics, and visualisation.
BIM uses advanced computer systems to build 3D models and hold large amounts of information about assets' design, operation, and current condition. We also have a vast array of integration tools that allow us to provide insights into how assets are built, operated, and decommissioned in a safe and cost-effective, sustainable manner.
Our chairman, Dr. Mark Bew MBE, led the development of the UK Government's BIM Level 2 Mandate and chaired the UK BIM Task Group, which delivered the pioneering BIM Level 2 programme. Mark also led the development of the Government's Digital Built Britain Strategy (BIM Level 3), which seeks to transform our approach to infrastructure development, construction and service provision.
---
Please contact PCSG if you have any questions or comments about the content of the BIM Wiki.
BIM Directory
---
[edit] Information Requirements
---
[edit] Information Models
---
[edit] Collaborative Practices
---
[edit] Standards
---
[edit] Levels of BIM
---
[edit] Glossary
---
[edit] Guide to BIM Level 2