Building pathology
Building pathology is a holistic approach to studying and understanding buildings, and in particular, building defects and associated remedial action.
In a medical context, pathology is the study of diseases in order to determine their causes and prescribe treatment. Similarly, building pathology involves the methodical study of buildings, their components, and environment, to address failures.
Building defects are aspects of the building that were not completed in accordance with the contract or that have failed. Defects can be 'patent' or 'latent'. Patent defects are those which can be discovered by reasonable inspection. Latent defects are those which cannot be discovered by reasonable inspection, for example problems with foundations which may not be apparent.
Defects may occur because of wide a range of issues, such as:
Defects may be:
When defects become apparent, remedial work may be necessary to correct them. However, this is not always straight forward:
Building pathology takes an interdisciplinary, holistic approach which recognizes that buildings do not exist in isolation, but necessarily interact with occupants and their surroundings. Failure to adopt such an approach, can lead to misdiagnosis.
Very broadly, building pathology consists of three primary activities:
Investigations may begin with a detailed survey and a desk study to collate historic and background information. A building should be considered in its context, from when it was designed and built, through changes that have taken place to its present function. In this way, building pathology has similarities with the practice of archaeology. Each material or component that makes up a building has its own characteristics and requirements, which can lead to different kinds of failure. These must be investigated and carefully considered in order to diagnose problems and develop an appropriate remedial strategy.
Building pathology may be used to:
Typical issues that may require assessment might include:
IHBC NewsBlog
IHBC NI Branch and Heritage Collective thank all for a hugely successful Annual School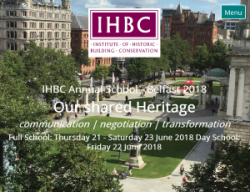 The NI Branch, alongside the School's main sponsors, Heritage Collective, have offered their collective thanks to all concerned for 'Shared heritage in action'!
---
IHBC CPD boost: Caithness Broch Project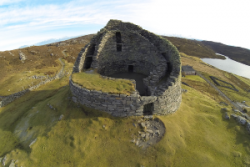 Scotland has played a huge part in architecture, design and engineering - the 'Broch', apparently found only in Scotland, could be described a marvel of engineering legacy.
---
Unesco announces range of new World Heritage Sites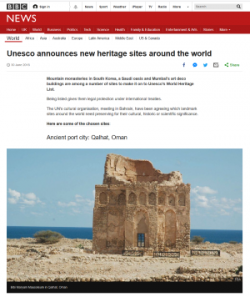 Mountain monasteries in South Korea, a Saudi oasis and Mumbai's art deco buildings are among a number of sites to make it on to Unesco's World Heritage List, reports the BBC.
---
New APPG formed on good design and placemaking is supported by ACE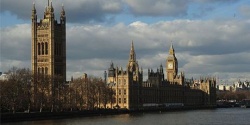 The APPG, formed to ensure housing issues are prioritised, will be provided with secretariat services from the Association for Consultancy and Engineering (ACE).
---
Planning appeal inquiries review with terms of reference announced for England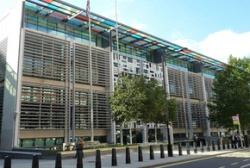 A Planning appeal inquiry review was announced by England's Ministry of Housing, Communities and Local Government (MHCLG) on 22 June 2018.
---
Hand-Arm Vibration Syndrome (HAVS) failures cost Balfour Beatty £695K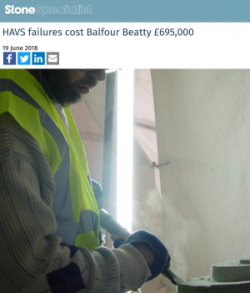 Contractor Balfour Beatty Utility Solutions fined £500K with costs of £195K for exposing workers to HAVS over a 9 year period and failing to report cases.
---
Launch of UK's Great British High Street competition 2018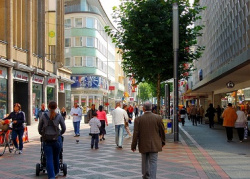 Communities across the UK are being urged to back their local high streets by entering them into the Great British High Street Awards 2018.