Building pathology
Building pathology is a holistic approach to studying and understanding buildings, and in particular, building defects and associated remedial action.
In a medical context, pathology is the study of diseases in order to determine their causes and prescribe treatment. Similarly, building pathology involves the methodical study of buildings, their components, and environment, to address failures.
Building defects are aspects of the building that were not completed in accordance with the contract or that have failed. Defects can be 'patent' or 'latent'. Patent defects are those which can be discovered by reasonable inspection. Latent defects are those which cannot be discovered by reasonable inspection, for example problems with foundations which may not be apparent.
Defects may occur because of wide a range of issues, such as:
Defects may be:
When defects become apparent, remedial work may be necessary to correct them. However, this is not always straight forward:
It is not always clear what constitutes a defect.
It is not always clear what has caused a defect. It may be a combination of design and workmanship deficiencies, or an apparent defect in finishes may actually be caused by a structural problem.
It is not always clear where the fault lies, or it may lie with more than one party.
The remedial works necessary to correct a defect may be very extensive, complex, costly, time consuming or out of proportion with the nature of the defect itself.
Building pathology takes an interdisciplinary, holistic approach which recognizes that buildings do not exist in isolation, but necessarily interact with occupants and their surroundings. Failure to adopt such an approach, can lead to misdiagnosis.
Very broadly, building pathology consists of three primary activities:
Identifying, investigating and determining the nature of building defects.
Recommending the most appropriate course of action.
Design, supervision and monitoring of remedial works.
Investigations may begin with a detailed survey and a desk study to collate historic and background information. A building should be considered in its context, from when it was designed and built, through changes that have taken place to its present function. In this way, building pathology has similarities with the practice of archaeology. Each material or component that makes up a building has its own characteristics and requirements, which can lead to different kinds of failure. These must be investigated and carefully considered in order to diagnose problems and develop an appropriate remedial strategy.
Building pathology may be used to:
Typical issues that may require assessment might include:
[edit]
Find out more
IHBC NewsBlog
IHBC's 2019 Nottingham Annual School a Great Success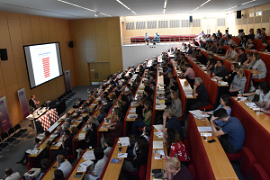 One of the IHBC's most populous Schools, the 2019 Nottingham School will be remembered for its combination authoritative speakers, urban experiences and accessible learning, including the IHBC's Spotlights.
---
England's new High Streets Task Force will help revitalise high streets and town centres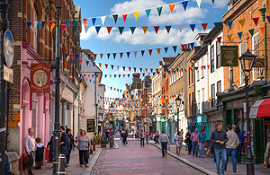 A new High Streets Task Force, to support local leaders as they revitalise England's high streets and town centres, has been launched.
---
UK petition to Zero-rate VAT on deep retrofit/eco-refurbishment building works now open

A UK parliamentary petition to Zero-rate VAT on deep retrofit/eco-refurbishment building works on all homes, has been launched, with a deadline of 8 January 2020.
---
IHBC's new Guidance Notes launched at Nottingham's 2019 School Spotlights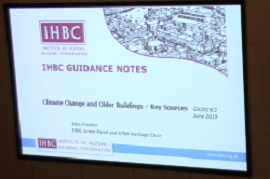 The IHBC has launched two new Guidance Notes, on Retrofitting of Traditional Buildings and Climate Change and Older Buildings – Key Sources.
---
NLA awards 2019 include Pitzhanger Manor and Gallery for Conservation & Retrofit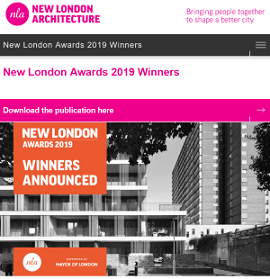 The Conservation & Retrofit award of the New London Awards (NLA) 2019 has been won by Pitzhanger Manor and Gallery, W5, by Jestico + Whiles and Julian Harrap Architects.
---
AHF £15M fund – 'Transforming Places Through Heritage'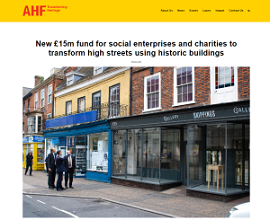 The Architectural Heritage Fund (AHF) has announced the opening of the 'Transforming Places Through Heritage' fund, focussed on reinvigorating England's high streets.
---
How wartime photographers dodged Nazi bombing to record historic buildings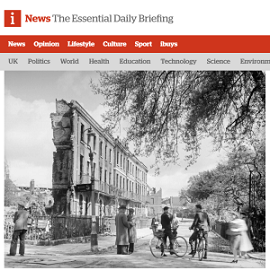 A race against devastation - a new exhibition chronicles the wartime work of the National Buildings Record – set up to capture a disappearing landscape.
---
---
---