Building pathology
Building pathology is a holistic approach to studying and understanding buildings, and in particular, building defects and associated remedial action.
In a medical context, pathology is the study of diseases in order to determine their causes and prescribe treatment. Similarly, building pathology involves the methodical study of buildings, their components, and environment, to address failures.
Building defects are aspects of the building that were not completed in accordance with the contract or that have failed. Defects can be 'patent' or 'latent'. Patent defects are those which can be discovered by reasonable inspection. Latent defects are those which cannot be discovered by reasonable inspection, for example problems with foundations which may not be apparent.
Defects may occur because of wide a range of issues, such as:
Defects may be:
When defects become apparent, remedial work may be necessary to correct them. However, this is not always straight forward:
Building pathology takes an interdisciplinary, holistic approach which recognizes that buildings do not exist in isolation, but necessarily interact with occupants and their surroundings. Failure to adopt such an approach, can lead to misdiagnosis.
Very broadly, building pathology consists of three primary activities:
Investigations may begin with a detailed survey and a desk study to collate historic and background information. A building should be considered in its context, from when it was designed and built, through changes that have taken place to its present function. In this way, building pathology has similarities with the practice of archaeology. Each material or component that makes up a building has its own characteristics and requirements, which can lead to different kinds of failure. These must be investigated and carefully considered in order to diagnose problems and develop an appropriate remedial strategy.
Building pathology may be used to:
Typical issues that may require assessment might include:
Featured articles and news
IHBC asks you to contribute to the debate on gentrification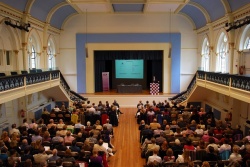 The Guardian reports on the dangers of gentrification - join the debate at IHBC NewsBlogs
---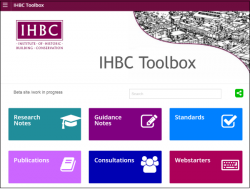 Our Toolbox offers easy access to the essential tools in conservation practice including links to Standards, 22 Practice notes, Consultations and much more.
---
Churchill Barriers to be listed

Second World War structures at Scapa Flow have been recognised as being of national importance by Historic Environment Scotland (HES).
---
Historic brick reservoir image wins award
The image of a covered reservoir in London's Finsbury Park has won the best architecture photograph of the year at the Arcaid Images Architectural Photography Awards 2016.
---
Westminster City Council gains approval for Special Policy Areas
The London Council's plans are given the go-ahead to management development in five unique specialist clusters.
---
Property Flood Resilience Action Plan out
An independent report has been issued relating to flood protection, aiming to help with flood resilience.