Building pathology
Building pathology is a holistic approach to studying and understanding buildings, and in particular, building defects and associated remedial action.
In a medical context, pathology is the study of diseases in order to determine their causes and prescribe treatment. Similarly, building pathology involves the methodical study of buildings, their components, and environment, to address failures.
Building defects are aspects of the building that were not completed in accordance with the contract or that have failed. Defects can be 'patent' or 'latent'. Patent defects are those which can be discovered by reasonable inspection. Latent defects are those which cannot be discovered by reasonable inspection, for example problems with foundations which may not be apparent.
Defects may occur because of wide a range of issues, such as:
Defects may be:
When defects become apparent, remedial work may be necessary to correct them. However, this is not always straight forward:
It is not always clear what constitutes a defect.
It is not always clear what has caused a defect. It may be a combination of design and workmanship deficiencies, or an apparent defect in finishes may actually be caused by a structural problem.
It is not always clear where the fault lies, or it may lie with more than one party.
The remedial works necessary to correct a defect may be very extensive, complex, costly, time consuming or out of proportion with the nature of the defect itself.
Building pathology takes an interdisciplinary, holistic approach which recognizes that buildings do not exist in isolation, but necessarily interact with occupants and their surroundings. Failure to adopt such an approach, can lead to misdiagnosis.
Very broadly, building pathology consists of three primary activities:
Identifying, investigating and determining the nature of building defects.
Recommending the most appropriate course of action.
Design, supervision and monitoring of remedial works.
Investigations may begin with a detailed survey and a desk study to collate historic and background information. A building should be considered in its context, from when it was designed and built, through changes that have taken place to its present function. In this way, building pathology has similarities with the practice of archaeology. Each material or component that makes up a building has its own characteristics and requirements, which can lead to different kinds of failure. These must be investigated and carefully considered in order to diagnose problems and develop an appropriate remedial strategy.
Building pathology may be used to:
Typical issues that may require assessment might include:
[edit]
Find out more
IHBC NewsBlog
IHBC's HESPR Pick this week: Scottish THI seeks 'creative(s)' in community engagement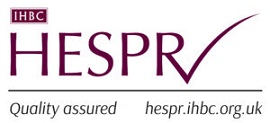 The IHBC's heritage business register HESPR emails members weekly 'News and Tender Alerts', and the IHBC Director's top pick this week features a call from a Scottish authority for 'creative(s)' to deliver 'community engagement projects', closing 28 October.
---
Banksy graffiti taken off Grade II listed Yorkshire bridge facing dismantling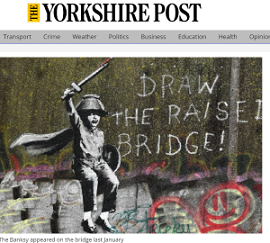 Graffiti by Banksy has been taken off a bridge in Hull as the Grade II (GII) listed Scott Street bridge itself faces dismantling.
---
The Liverpool Grade II 'jewel' that lies empty, derelict and vandalised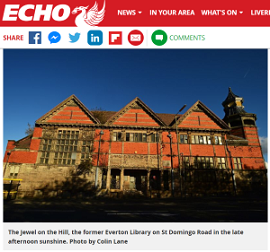 Liverpool landmark the Everton Library, a Grade II (GII) listed building that has been the focus of calls to restore it to its former glory continues to lie leaking, vandalised and derelict, when £5m could renovate the building, reports The Liverpool Echo.
---
Flintshire: Shotton steelworks' John Summers building to be restored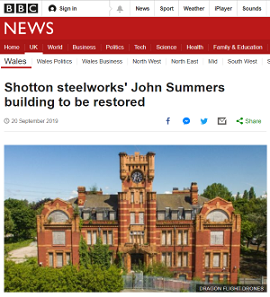 A landmark on a list of the UK's most endangered buildings, Shotton steelworks' Grade II-listed general office and clock tower, is to be brought back to life in Flintshire.
---
Rochdale Market, Manchester, to close as trader numbers and revenue continue to fall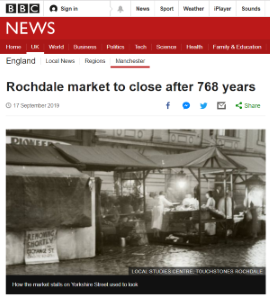 Rochdale Borough Council writes: Over the past year the number of traders regularly attending the market has halved and it is not financially viable.
---
IHBC supports Climate Heritage Network Global Launch: Edinburgh 24-25 Oct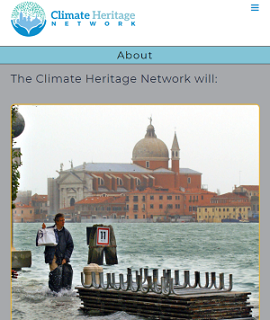 The Climate Heritage Network (CHN) Global Launch is a two-day program devoted to urgently mobilizing the cultural heritage sector for climate action across the globe.
---
Brunel's 'other bridge' in Bristol to be 'saved with £62k grant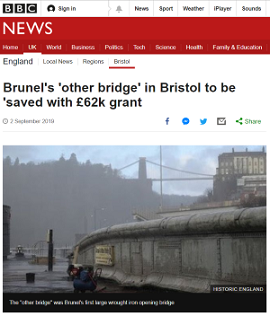 A swing bridge that was designed by Brunel is to be 'saved' with a £62,000 grant from Historic England.
---
Victorian Society announce Top 10 Most Endangered Buildings 2019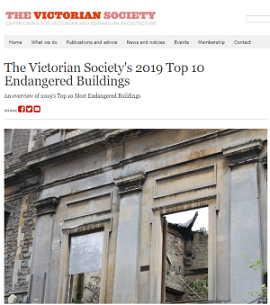 On September 13th the Victorian Society announced its Top 10 Endangered buildings list.
---
American Cities Then & Now: See How New York, Los Angeles & Detroit Look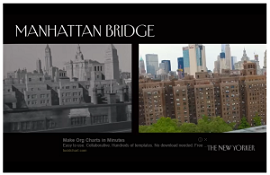 An Open Culture article takes a look at the American Cities of New York, Los Angeles and Detroit comparing how they look now compared to the 1930s and 1940s.
---
Great Yarmouth's Venetian Waterways to recapture former glories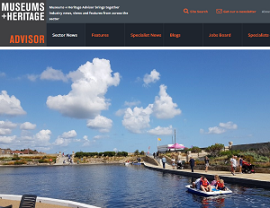 Great Yarmouth's 91 year old Venetian Waterways has been re-opened to the public following a £2.7 million regeneration project.
---