Historic building investigation
[edit]
Introduction
An intimate knowledge of the fabric of a historic building – its condition and history – forms the foundation of any future change or restoration proposals. Any architect, engineer, surveyor or estate manager engaged in prolonging the viability of a historic building – or indeed a whole conservation area – must at some point get to grips with this most basic of approaches.
To achieve this level of knowledge requires accumulating three levels of knowledge:
The building is usually the prime source of knowledge which can be accessed through a physical investigation of its fabric. As one of the best ways of getting to know the physical characteristics of a building, it will typically involve at least a measured survey of the architecture and structure, relying personal observation and basic sketching ability.
This process can be supplemented by technological aids, including photography, photogrammetry and computer-aided drafting and, if necessary, recourse to carrying out documentary research. The benefits of such a process is that the conservator gets to know every inch of the building, including its details and idiosyncrasies, and from there can start to understand its character.
Critical tools for this process are the sketchbook, measuring tape and camera. Although not generally regarded as substitutes for one another, the sketchbook and camera are usually complementary and used in combination can be highly effective: the camera can record details which a sketch made on site may miss. Furthermore, scrutinising a photograph back in the office may reveal facts about the building which may not have been known beforehand.
However, an accurate sketch can record details which might not be apparent on photographs and can also zoom-in on particular aspects of details which a camera might not be able to do.
A proper understanding of a historic building usually requires an appreciation of the building's context. But to interpret the information gleaned on site requires a framework of sometimes specialist knowledge on the part of the conservator, including an understanding of how buildings were constructed during the period that is under consideration. It is frequently necessary to be acquainted with the locality's history covering aspects such as building typologies, plan forms, structures, materials, joinery techniques and mouldings. Armed with such knowledge, conservators will be able to recognise occurrences of these features and appreciate whether a fault is particular to the building or whether the technique which caused it was common practice at the time of construction.
The historic environment provides continuity with the past, but also accommodates change and helps places adapt to the present and future. In any intervention, it is important to understand why such buildings have lasted as long as they have, sometimes over centuries, and the deleterious effect that modern materials and techniques could have if applied insensitively. For example, introducing hard, inflexible materials into an otherwise soft and flexible environment (such as cement mortar rather than lime mortar) could cause further problems. This is especially pertinent when an old building has to be adapted to a new use for which it was not designed, for example, adapting an old mill to serve as the offices of a small company.
[edit]
Historic and contemporary texts
Referring to earlier books, drawings and other records that give an understanding of what the builders and architects were trying to achieve can significantly boost the conservator's background knowledge. Also, contemporary manuals authored by acknowledged specialists can be useful.
IHBC NewsBlog
COVID-19: Advice and Updates collated from the Heritage Sector
Organisations with conservation links have been collating resources on COVID-19 impacts, including Built Environment Forum Scotland (BEFS), Historic Environment Forum, The Heritage Alliance (THA), and Historic England, on cleaning surfaces.
---
Councils considering 'executive powers' as measures to avoid planning gridlock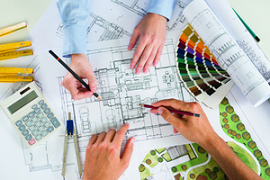 Councils are reported to be considering taking up rarely-used executive powers to keep the planning and development system moving during the coronavirus pandemic.
---
Historic England provides updated flood recovery advice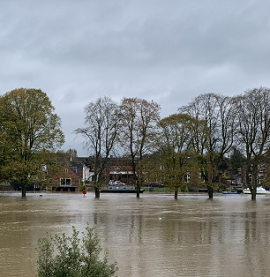 Historic England's 'After a Flood' provides timely advice on how to dry walls properly and avoid further damage to the building fabric.
---
Conservation of Timber Buildings: an example of evolving conservation techniques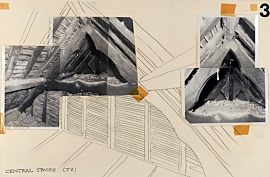 Context Issue 162 offers a peek into an archive of timber conservation history through the records of the practice of FWB and Mary Charles Chartered Architects.
---
Call for VAT rates for Refurbishment to be Reduced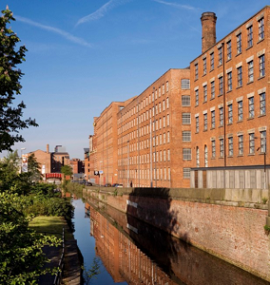 To meet the government's target of being carbon neutral by 2050, we must recycle, reuse and responsibly adapt our existing historic buildings, according to this year's Heritage Counts report, so Historic England and partners are calling for a reduction in VAT rates to incentivise this more sustainable option.
---
Grade II Edwardian swimming baths in Birmingham restored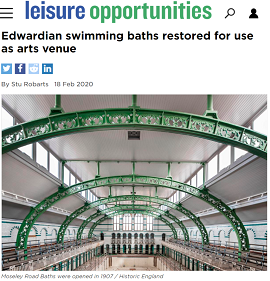 Donald Insall Associates, with the help of Historic England, has completed restoration work of Moseley Road Baths, being converted for use as an arts and culture venue.
---
IHBC Marsh Award Nominations – Closing Date 30 March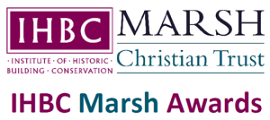 Celebrate your local 'retired members' and 'successful learners' with £500 cash prizes and 2020 Brighton School places!
---
Biodiversity Net Gain through UK Construction Projects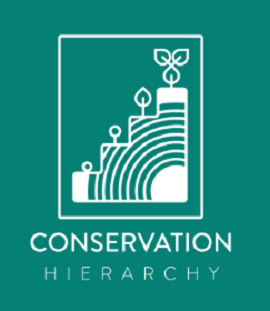 The Conservation Hierarchy is a new framework developed by the University of Oxford to help construction projects achieve Biodiversity Net Gain.
---
How Project Managers for Town Centre Developments can Balance Risk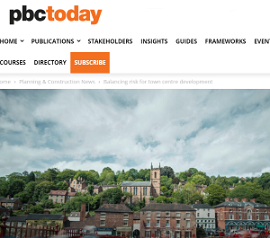 Jacqueline Hughes, senior risk analyst at Equib, in pbctoday discusses how project managers for town centre developments can get their risk management strategies right.
---
Red Tape is Strangling our High Streets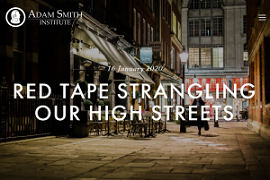 A new paper from the Adam Smith Institute argues that the problem with the High Street has been totally misunderstood, saying that we need to reform restrictive planning rules and reject a policy of managed decline to reinvigorate our town centres.
---
Calculating the full cost of energy used by buildings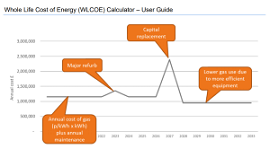 The Whole Life Cost of Energy (WLCoE) calculator – issued by government in BETA form – is intended to help building owners and operators to understand the full financial cost of the energy their buildings use, and welcomes feedback
---
England's heritage worth £31Bn: New Historic England report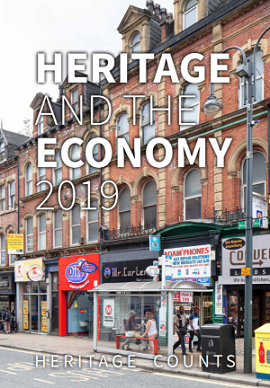 New research published by Historic England (HE) shows the value of heritage to England's economy as it contributes to economic prosperity and growth through jobs in the heritage and construction sectors and from tourism.
---