Historic building investigation
[edit]
Introduction
An intimate knowledge of the fabric of a historic building – its condition and history – forms the foundation of any future change or restoration proposals. Any architect, engineer, surveyor or estate manager engaged in prolonging the viability of a historic building – or indeed a whole conservation area – must at some point get to grips with this most basic of approaches.
To achieve this level of knowledge requires accumulating three levels of knowledge:
The building is usually the prime source of knowledge which can be accessed through a physical investigation of its fabric. As one of the best ways of getting to know the physical characteristics of a building, it will typically involve at least a measured survey of the architecture and structure, relying personal observation and basic sketching ability.
This process can be supplemented by technological aids, including photography, photogrammetry and computer-aided drafting and, if necessary, recourse to carrying out documentary research. The benefits of such a process is that the conservator gets to know every inch of the building, including its details and idiosyncrasies, and from there can start to understand its character.
Critical tools for this process are the sketchbook, measuring tape and camera. Although not generally regarded as substitutes for one another, the sketchbook and camera are usually complementary and used in combination can be highly effective: the camera can record details which a sketch made on site may miss. Furthermore, scrutinising a photograph back in the office may reveal facts about the building which may not have been known beforehand.
However, an accurate sketch can record details which might not be apparent on photographs and can also zoom-in on particular aspects of details which a camera might not be able to do.
A proper understanding of a historic building usually requires an appreciation of the building's context. But to interpret the information gleaned on site requires a framework of sometimes specialist knowledge on the part of the conservator, including an understanding of how buildings were constructed during the period that is under consideration. It is frequently necessary to be acquainted with the locality's history covering aspects such as building typologies, plan forms, structures, materials, joinery techniques and mouldings. Armed with such knowledge, conservators will be able to recognise occurrences of these features and appreciate whether a fault is particular to the building or whether the technique which caused it was common practice at the time of construction.
The historic environment provides continuity with the past, but also accommodates change and helps places adapt to the present and future. In any intervention, it is important to understand why such buildings have lasted as long as they have, sometimes over centuries, and the deleterious effect that modern materials and techniques could have if applied insensitively. For example, introducing hard, inflexible materials into an otherwise soft and flexible environment (such as cement mortar rather than lime mortar) could cause further problems. This is especially pertinent when an old building has to be adapted to a new use for which it was not designed, for example, adapting an old mill to serve as the offices of a small company.
[edit]
Historic and contemporary texts
Referring to earlier books, drawings and other records that give an understanding of what the builders and architects were trying to achieve can significantly boost the conservator's background knowledge. Also, contemporary manuals authored by acknowledged specialists can be useful.
IHBC NewsBlog
IHBC's first Virtual School a Marked Success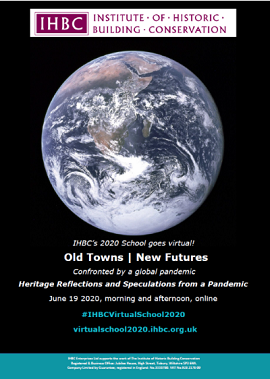 The first 'Virtual School' hosted by the IHBC was launched on 19 June with lead speakers covering pandemic-related topics shaping valued places over two sessions.
---
Ireland National Heritage Week: 15-23 August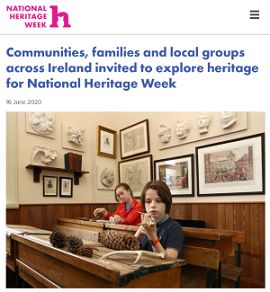 Plans are in place for a modified National Heritage Week for Ireland, which take into account ongoing restrictions on events and gatherings due to COVID-19.
---
Grimsby's historic Ice Factory thrown new survival lifeline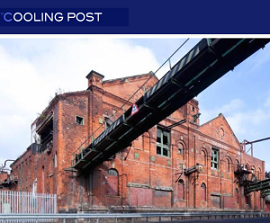 Opened in 1901, and derelict for the last 30 years, the Grimsby Ice Factory is the earliest and largest known surviving ice factory in the world. It still contains an array of historic ice making equipment including four J&E Hall ammonia compressors installed in 1931.
---
Risk Assessments and Contractual Impact from CIAT

A note on contractual obligations under the current COVID-19 pandemic has been issued by The Chartered Institute of Architectural Technologists(CIAT).
---
RTPI calls on government to issue planning guidance to prevent development delays

The Royal Town Planning Institute (RTPI) has called on the government to urgently issue planning guidance to prevent unnecessary delays to development from the pandemic.
---
How to Enjoy Heritage from Home, from the Heritage Fund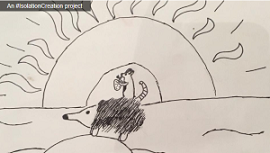 The Heritage Fund has put together a list of heritage-inspired activities to be done from home.
---
Listed Property Owners Club's Spring Checklist for Buildings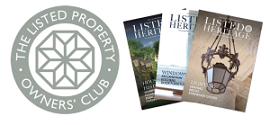 Spring is a good time to stand back and consider any building repairs that are required over the next 12 months, notes the LPOC, and regular inspection and maintenance is the key to keeping homes in good repair, as per its accessible step-by-step guidance.
---
Firefighters tackle blaze at converted Grade II listed former mill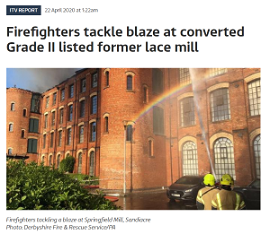 Derbyshire Fire and Rescue Service said "rapid and effective firefighting" had saved three quarters of the mill – which is now apartments.
---
Thieves take advantage of lockdown to steal lead from church roof in Halsham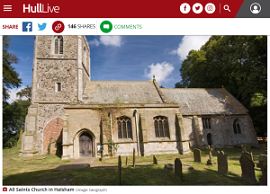 Police have appealed for witnesses after thieves stole lead from the roof of All Saints Church in Halsham near Hedon during the coronavirus lockdown.
---
IHBC's CPD Circular provides info on digital CPD opportunities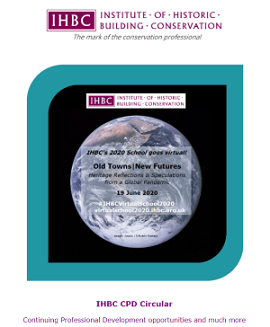 The regular newsletter showcases the IHBC's own Continuing Professional Development (CPD) content as well as online opportunities from 'IHBC Recognised CPD Providers' and other conservation related training and events.
---
Frank Lloyd Wright houses offer virtual tours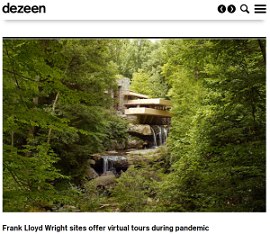 To make sure the public still has access to twelve of those famous works, #WrightVirtualVisits has been launched, which offers virtual tours of 12 iconic houses.
---
CIC's Coronavirus Digest review and survey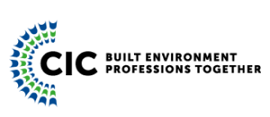 The Construction Industry Council's (CIC's) 'CIC Coronavirus Digest – Issue 8' surveys the latest government advice with updates from the construction industry.
---