Historic building investigation
[edit]
Introduction
An intimate knowledge of the fabric of a historic building – its condition and history – forms the foundation of any future change or restoration proposals. Any architect, engineer, surveyor or estate manager engaged in prolonging the viability of a historic building – or indeed a whole conservation area – must at some point get to grips with this most basic of approaches.
To achieve this level of knowledge requires accumulating three levels of knowledge:
The building is usually the prime source of knowledge which can be accessed through a physical investigation of its fabric. As one of the best ways of getting to know the physical characteristics of a building, it will typically involve at least a measured survey of the architecture and structure, relying personal observation and basic sketching ability.
This process can be supplemented by technological aids, including photography, photogrammetry and computer-aided drafting and, if necessary, recourse to carrying out documentary research. The benefits of such a process is that the conservator gets to know every inch of the building, including its details and idiosyncrasies, and from there can start to understand its character.
Critical tools for this process are the sketchbook, measuring tape and camera. Although not generally regarded as substitutes for one another, the sketchbook and camera are usually complementary and used in combination can be highly effective: the camera can record details which a sketch made on site may miss. Furthermore, scrutinising a photograph back in the office may reveal facts about the building which may not have been known beforehand.
However, an accurate sketch can record details which might not be apparent on photographs and can also zoom-in on particular aspects of details which a camera might not be able to do.
A proper understanding of a historic building usually requires an appreciation of the building's context. But to interpret the information gleaned on site requires a framework of sometimes specialist knowledge on the part of the conservator, including an understanding of how buildings were constructed during the period that is under consideration. It is frequently necessary to be acquainted with the locality's history covering aspects such as building typologies, plan forms, structures, materials, joinery techniques and mouldings. Armed with such knowledge, conservators will be able to recognise occurrences of these features and appreciate whether a fault is particular to the building or whether the technique which caused it was common practice at the time of construction.
The historic environment provides continuity with the past, but also accommodates change and helps places adapt to the present and future. In any intervention, it is important to understand why such buildings have lasted as long as they have, sometimes over centuries, and the deleterious effect that modern materials and techniques could have if applied insensitively. For example, introducing hard, inflexible materials into an otherwise soft and flexible environment (such as cement mortar rather than lime mortar) could cause further problems. This is especially pertinent when an old building has to be adapted to a new use for which it was not designed, for example, adapting an old mill to serve as the offices of a small company.
[edit]
Historic and contemporary texts
Referring to earlier books, drawings and other records that give an understanding of what the builders and architects were trying to achieve can significantly boost the conservator's background knowledge. Also, contemporary manuals authored by acknowledged specialists can be useful.
IHBC NewsBlog
Mapping tool for unused construction materials launched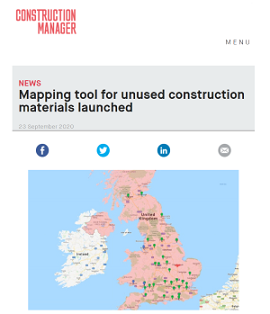 A mapping tool that provides contractors and their suppliers with a central database of local Materials Exchange Platform (MEP) projects to help cut waste by finding a home for unused materials has been launched.
---
'Unusual' WW2 sites listed and upgraded to mark 80th anniversary of Battle of Britain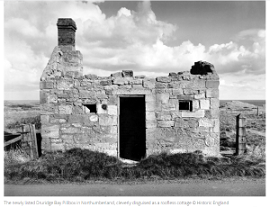 An air raid shelter, a pillbox cleverly disguised as a roofless cottage, a rare Chain Home radar defence tower, and a war memorial have been granted protection.
---
Derby City Council plans to knock down the 43-year old Assembly Rooms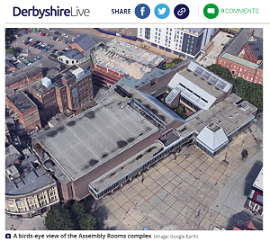 A planning application has been submitted by Derby City Council to knock down the Assembly Rooms – which has played host to the likes of Elton John, Iron Maiden, Take That, etc.
---
RIBA launches new contracts for the provision of conservation architectural services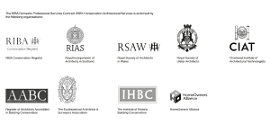 Specifically tailored for conservation projects, the Royal Institute of British Architects (RIBA) has launched two brand new professional services contracts.
---
Liverpool Mayor blocks £5m zip wire plan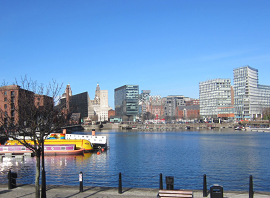 Liverpool Mayor Joe Anderson has made a dramatic intervention into the zip wire row which has divided people, politicians and businesses in the city.
---
Big Ben's roof is revealed as conservation work continues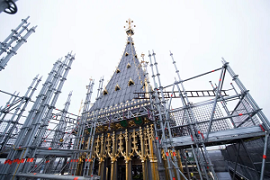 The roof of the Elizabeth Tower (also known as Big Ben) is slowly becoming visible again from 28 September 2020, as part of the scaffolding is removed.
---
Discover webinars, lectures, training, and other events via IHBC's CPD Circular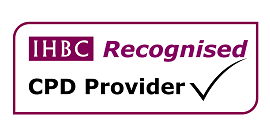 The IHBC lists quality providers of education and learning in the historic built environment, and emails a monthly recap of their upcoming events.
---
Denmark's 300-year-old homes of the future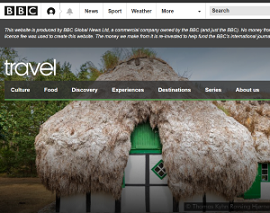 On Læsø, houses are thatched with thick, heavy bundles of silvery seaweed that have the potential to be a contemporary building material around the world.
---
Upcoming Heritage Open Days to feature in-person and online events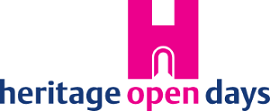 For the first time in its history, England's largest festival of heritage and culture will feature online events as well as in-person activities. Heritage Open Days (HODs) returns in September, thanks to support from players of People's Postcode Lottery.
---
RSA report 'Heritage for inclusive growth' published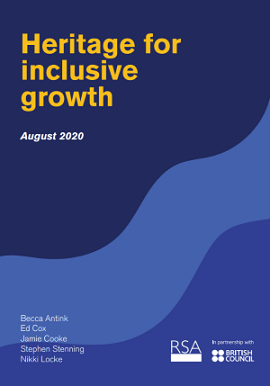 The Royal Society for the encouragement of Arts, Manufactures and Commerce (RSA) shows the scale of the 'missed opportunity' if we continue to separate heritage policymaking and economic policymaking.
---