Historic building investigation
[edit]
Introduction
An intimate knowledge of the fabric of a historic building – its condition and history – forms the foundation of any future change or restoration proposals. Any architect, engineer, surveyor or estate manager engaged in prolonging the viability of a historic building – or indeed a whole conservation area – must at some point get to grips with this most basic of approaches.
To achieve this level of knowledge requires accumulating three levels of knowledge:
The building is usually the prime source of knowledge which can be accessed through a physical investigation of its fabric. As one of the best ways of getting to know the physical characteristics of a building, it will typically involve at least a measured survey of the architecture and structure, relying personal observation and basic sketching ability.
This process can be supplemented by technological aids, including photography, photogrammetry and computer-aided drafting and, if necessary, recourse to carrying out documentary research. The benefits of such a process is that the conservator gets to know every inch of the building, including its details and idiosyncrasies, and from there can start to understand its character.
Critical tools for this process are the sketchbook, measuring tape and camera. Although not generally regarded as substitutes for one another, the sketchbook and camera are usually complementary and used in combination can be highly effective: the camera can record details which a sketch made on site may miss. Furthermore, scrutinising a photograph back in the office may reveal facts about the building which may not have been known beforehand.
However, an accurate sketch can record details which might not be apparent on photographs and can also zoom-in on particular aspects of details which a camera might not be able to do.
A proper understanding of a historic building usually requires an appreciation of the building's context. But to interpret the information gleaned on site requires a framework of sometimes specialist knowledge on the part of the conservator, including an understanding of how buildings were constructed during the period that is under consideration. It is frequently necessary to be acquainted with the locality's history covering aspects such as building typologies, plan forms, structures, materials, joinery techniques and mouldings. Armed with such knowledge, conservators will be able to recognise occurrences of these features and appreciate whether a fault is particular to the building or whether the technique which caused it was common practice at the time of construction.
The historic environment provides continuity with the past, but also accommodates change and helps places adapt to the present and future. In any intervention, it is important to understand why such buildings have lasted as long as they have, sometimes over centuries, and the deleterious effect that modern materials and techniques could have if applied insensitively. For example, introducing hard, inflexible materials into an otherwise soft and flexible environment (such as cement mortar rather than lime mortar) could cause further problems. This is especially pertinent when an old building has to be adapted to a new use for which it was not designed, for example, adapting an old mill to serve as the offices of a small company.
[edit]
Historic and contemporary texts
Referring to earlier books, drawings and other records that give an understanding of what the builders and architects were trying to achieve can significantly boost the conservator's background knowledge. Also, contemporary manuals authored by acknowledged specialists can be useful.
IHBC NewsBlog
APPG on 'Conservation, Places and People' Opens first Parliamentary Inquiry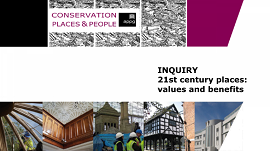 The Inquiry is into '21st Century Places – Values & Benefits'
---
Historic Photographer of the Year 2020 Winners Announced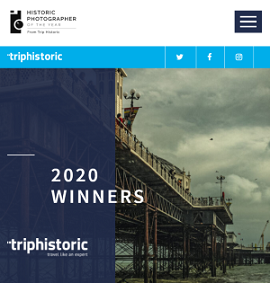 The awards showcase the very best historic places and cultural sites from across the globe.
---
IHBC Launches new 'Guidance Note' on Alterations to Listed Buildings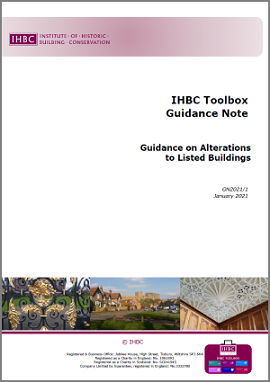 The IHBC's latest Toolbox Guidance Note, on 'Alterations to Listed Buildings' has been issued following UK-wide consultation.
---
Caithness Iron Age Stone Tower Conserved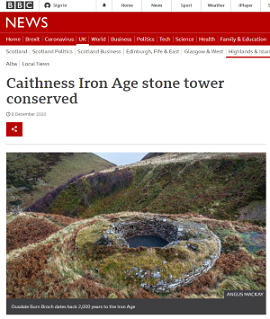 The ruins of Ousdale Burn Broch, north of Helmsdale in Caithness, had fallen into further disrepair over the past 130 years.
---
The American Air Museum at Duxford has been listed Grade II*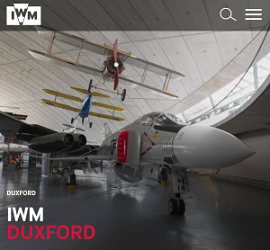 Europe's largest air museum and Britain's best-preserved Second World War airfield – has been included in Grade II* listing, even though technically too recent.
---
West Dean College wins Sussex Heritage Trust Award 2020 for Roof Restoration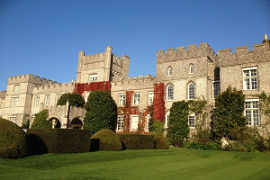 The College of Arts and Conservation has won the award for a for a project which provides or improves facilities for the community, including a £5.8M restoration of the College's 126-year-old roof.
---
Stowe North Hall & WMF: A Step Closer to Completion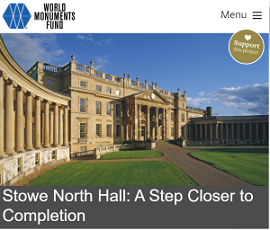 Completion of the restoration of Stowe House's North Hall, largely funded by World Monuments Fund (WMF), came a step closer this summer with the installation of a statue of Mercury opposite the imposing Laocoön group installed last year.
---
IHBC CREATIVE Conservation Fund launched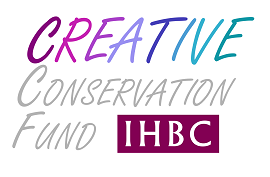 The CREATIVE Conservation Fund helps the IHBC generate and distribute funds exclusively to deserving causes in built and historic environment conservation.
---
The tunnel near Plymouth with a nuclear secret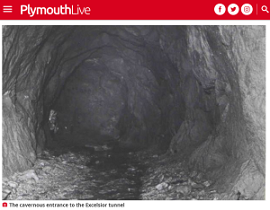 For years, there have been rumours whispered around Plymouth and Cornwall about so-called 'nuclear tunnels' that exist beneath the Tamar Valley.
---
141 bridges with 'very poor' rating remain open to avoid disruption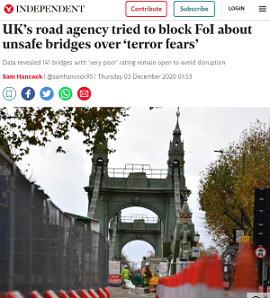 Just under half of England's busiest bridges are severely defected or damaged, but have remained open due to concerns about an influx of traffic should repairs be ordered, it has been revealed.