Lime mortar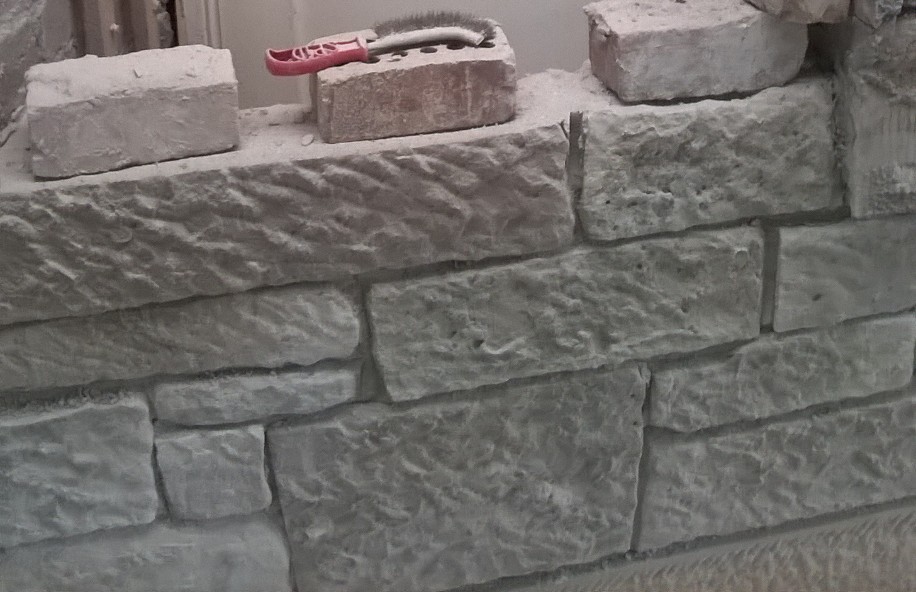 Mortar is one of the oldest building materials, used to allow large structures to be constructed from small, easy-to-handle components such as bricks, blocks and stone. It is composed from a mixture of a fine aggregate, a binder and water. This combination creates a paste that is used in masonry construction as a bedding and adhesive to bind and fill the gaps between adjacent blocks.
In modern construction, the fine aggregate is typically sand, and the binder cement. This is known as a cement mortar. However, if lime is used as the binder, this is known as lime mortar. Rather confusingly, a small amount of lime may also be also be used in cement mortars, where it acts as a plasticiser, making the mortar slower to harden and more flexible.
Lime mortar has been used in construction since the time of the ancient Egyptians around 4,000 to 6,000 BC. It continued to be used until the 19th century, when the introduction of Portland cement led to the emergence of cement mortars, which were faster setting and had a higher compressive and flexural strength. However, lime mortar is still used today, particularly on older buildings, both as a mortar and a render.
Lime is manufactured from limestone or chalk (calcium carbonate) which is crushed and then heated in a kiln to around 1,000°C. This converts the calcium carbonate into calcium oxide (quicklime) which is reacted with water (slaked) to produce a fine powder.
The word lime is derived from the Old English lim, meaning 'sticky substance' and the root, lei relating to slime or slimy. It obtained this name because it has a very fine particle size, finer than cement, and so is able to penetrate smaller 'holes' in the materials it is binding. It then tends to bind them more 'gently', as it is more flexible and gives earlier adhesion, but then gains strength more slowly than cement mortars. Lime mortar also remains workable for longer than cement mortar, even when used with absorbent masonry, and so it can be easier to properly fill joints.
Where less flexible, dense mortars such as cement mortar are used to bind softer masonry, such as soft sandstones, they can cause local stresses leading to the deterioration of the masonry.
Lime mortar is also more 'breathable' than cement mortars, that is, it is more vapour permeable, and so is less likely to trap moisture within the masonry construction. It is also better able to accommodate moisture changes, reducing the potential of damage from salts.
Despite this, some poorly-informed contractors continue to use cement mortar on masonry that is better suited to lime mortar, leaving it at risk of long-term deterioration.
Lime mortar has lower embodied energy than cement mortar, and its binding properties mean it is more possible to re-use masonry. It has a 'self healing' capability, and it tends to fail under load before masonry, and is then easier to repair than the masonry would be if it failed.
Lime mortar can me made using hydraulic lime or non-hydraulic lime:
Hydraulic lime sets by hydration (the addition of water).
Non-hydraulic lime sets by carbonation (through exposure to the air).
Specifications for lime are set out in BS EN 459-1:2015 Building lime. Definitions, specifications and conformity criteria.
Lime mortar can take a long time to achieve its full strength, which depending on the conditions of moisture and temperature can be many months. Pozzolans can be added to achieve a harder, faster set, and other filler materials may be added to bulk up the mix.
If work is being undertaken to a historic structure, it is important to establish what sort of mortar was used in its original construction (or what sort of mortar predominates in the existing construction) as the use of the wrong mortar can lead to deterioration of the masonry, and the properties of lime mortar and cement mortar make them incompatible and so they should not be used together.
IHBC NewsBlog
IHBC Jobs etc - latest skills review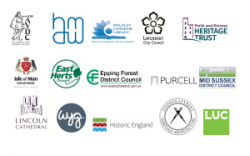 Heritage specialisms from regulation and regeneration to project management, design and more all featured in our 'Jobs etc.' service, with many posts still open!
---
Reminder - IHBC fees were due in April but remember money is not a barrier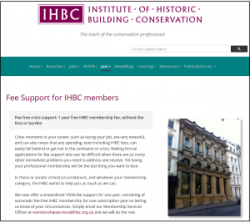 With low fees to no fees IHBC membership offers great value for the progression of your heritage career, job or trade.
---
IHBC HESPR top pick from £160K+ costed work this week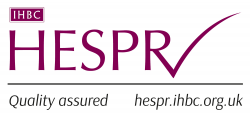 NHMF seeks suppliers for 'baseline survey' of register of support services among grantees; closing 07/09, value £15,000.
---
IHBC supports Civic Voice 2018 conference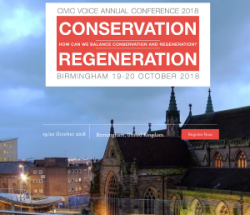 'How can we balance conservation and regeneration?' takes place in Birmingham on 19/20 Oct and the IHBC is delighted to host a stand for delegates across both days.
---
IHBC - Heritage from the doorstep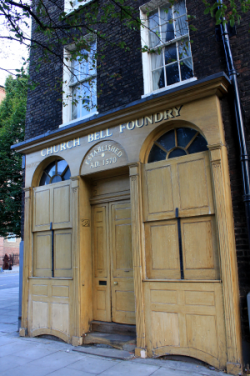 Charity hopes to buy back historic Whitechapel Bell Foundry from developers.
image: By Mramoeba – Own work, CC BY-SA 4.0, https://commons.wikimedia.org/w/index.php?curid=53705569
---
IHBC CPD Boost 1 - DBW on Prefabrication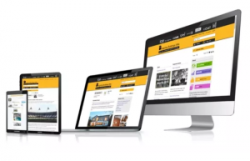 IHBC's Conservation Wiki re-posts from our membership journal on post-war mass housing with DBW offering a briefing on prefabrication.
---
IHBC CPD Boost 2 - EMPs for building design and construction
DBW offers a new briefing on environmental management plans which are an essential tool for setting and managing environmental objectives for a project.
---
Court of Appeal on principles in considering the setting of listed building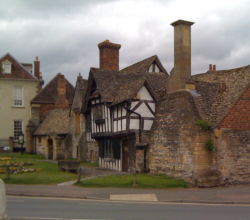 Local Government Lawyer reports on the Court of Appeal's judgement on the general principles of considering the setting of listed buildings and the effect of developments.
---
BEFS calls for case studies for next Historic Environment Audit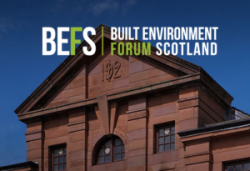 Built Environment Forum Scotland (BEFS) is seeking data and case studies for the next Scottish Historic Environment Audit.
---
House of Lords Select Committee Inquiry seeks views on regenerating seaside towns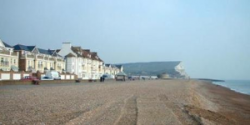 Written submissions are invited, with a deadline of 1pm on Tuesday 9 October 2018.
image: Parliamentary copyright images are reproduced with the permission of Parliament
---
HES Consultation: Conservation of historic plasterwork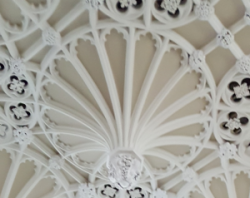 Historic Environment Scotland is seeking assistance with views on conserving historic plasterwork in Scotland, in a survey commissioned from Adams Napier Partnership.
---
Government strategy for Civil Society in England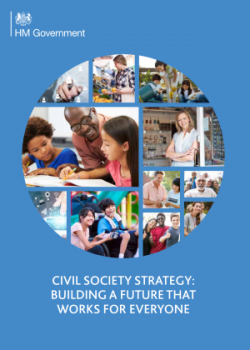 England's DCMS and Office for Civil Society have issued a strategy setting out long term plans to create a country that works for everyone', the first such strategy in 15 years.
---
LI new president launches #ChooseLandscape careers campaign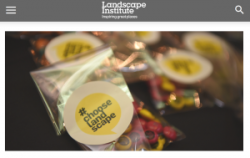 A careers campaign launched by the new president of the Landscape Institute(LI), Adam White, aims to address urgent skills shortages in the landscape profession.
---
Alan Jones elected RIBA President 2019-21
Alan Jones will take over the two-year presidential term from Ben Derbyshire next year (1/09/2019) while from 1/09/2018 he will officially become RIBA President Elect.
image: RIBA website
---
Architecture Apprenticeships in England: update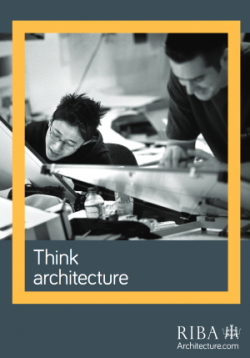 The RIBA has announced that the first standards for architecture apprenticeships have been approved, for both architectural assistant and architect roles.
---
SAVE on local legal challenge to 40 storey tower block in Manchester launched
Manchester Civic Society, through Steve Speakman, chairman, is issuing a legal challenge to planning permission for the tower block within a conservation area, supported by SAVE.
---
ICE on making cities more gender inclusive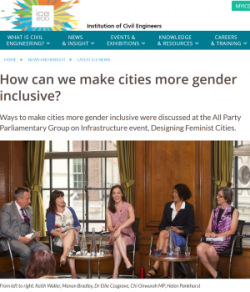 Ways to make cities more gender inclusive were discussed at the APPG event, 'Designing Feminist Cities', on 19 July at ICE's London headquarters.