Lime mortar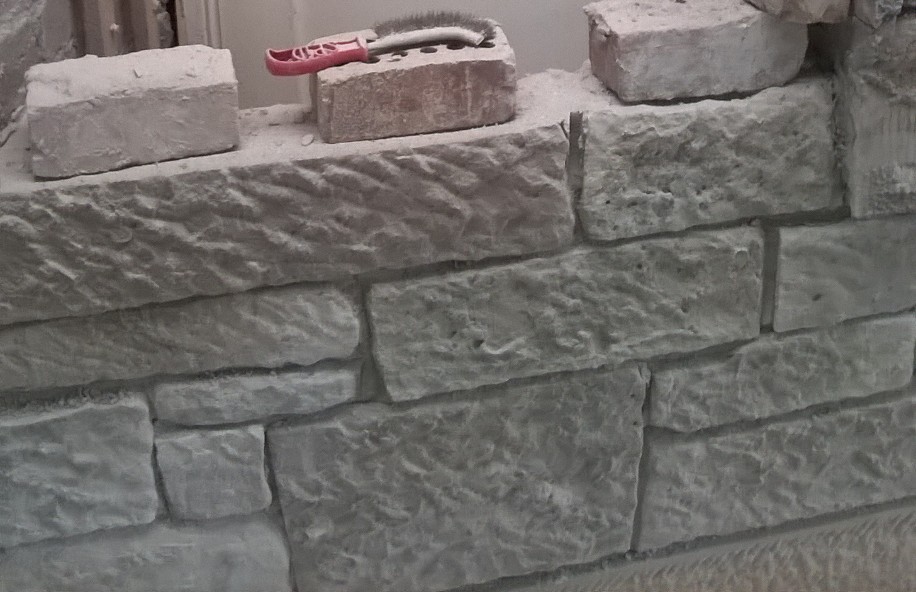 Mortar is one of the oldest building materials, used to allow large structures to be constructed from small, easy-to-handle components such as bricks, blocks and stone. It is composed from a mixture of a fine aggregate, a binder and water. This combination creates a paste that is used in masonry construction as a bedding and adhesive to bind and fill the gaps between adjacent blocks.
In modern construction, the fine aggregate is typically sand, and the binder cement. This is known as a cement mortar. However, if lime is used as the binder, this is known as lime mortar. Rather confusingly, a small amount of lime may also be also be used in cement mortars, where it acts as a plasticiser, making the mortar slower to harden and more flexible.
Lime mortar has been used in construction since the time of the ancient Egyptians around 4,000 to 6,000 BC. It continued to be used until the 19th century, when the introduction of Portland cement led to the emergence of cement mortars, which were faster setting and had a higher compressive and flexural strength. However, lime mortar is still used today, particularly on older buildings, both as a mortar and a render.
Lime is manufactured from limestone or chalk (calcium carbonate) which is crushed and then heated in a kiln to around 1,000°C. This converts the calcium carbonate into calcium oxide (quicklime) which is reacted with water (slaked) to produce a fine powder.
The word lime is derived from the Old English lim, meaning 'sticky substance' and the root, lei relating to slime or slimy. It obtained this name because it has a very fine particle size, finer than cement, and so is able to penetrate smaller 'holes' in the materials it is binding. It then tends to bind them more 'gently', as it is more flexible and gives earlier adhesion, but then gains strength more slowly than cement mortars. Lime mortar also remains workable for longer than cement mortar, even when used with absorbent masonry, and so it can be easier to properly fill joints.
Where less flexible, dense mortars such as cement mortar are used to bind softer masonry, such as soft sandstones, they can cause local stresses leading to the deterioration of the masonry.
Lime mortar is also more 'breathable' than cement mortars, that is, it is more vapour permeable, and so is less likely to trap moisture within the masonry construction. It is also better able to accommodate moisture changes, reducing the potential of damage from salts.
Despite this, some poorly-informed contractors continue to use cement mortar on masonry that is better suited to lime mortar, leaving it at risk of long-term deterioration.
Lime mortar has lower embodied energy than cement mortar, and its binding properties mean it is more possible to re-use masonry. It has a 'self healing' capability, and it tends to fail under load before masonry, and is then easier to repair than the masonry would be if it failed.
Lime mortar can me made using hydraulic lime or non-hydraulic lime:
Non-hydraulic lime sets by carbonation (through exposure to the air).
Specifications for lime are set out in BS EN 459-1:2015 Building lime. Definitions, specifications and conformity criteria.
Lime mortar can take a long time to achieve its full strength, which depending on the conditions of moisture and temperature can be many months. Pozzolans can be added to achieve a harder, faster set, and other filler materials may be added to bulk up the mix.
If work is being undertaken to a historic structure, it is important to establish what sort of mortar was used in its original construction (or what sort of mortar predominates in the existing construction) as the use of the wrong mortar can lead to deterioration of the masonry, and the properties of lime mortar and cement mortar make them incompatible and so they should not be used together.
IHBC NewsBlog
Mapping tool for unused construction materials launched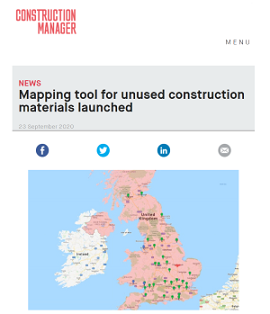 A mapping tool that provides contractors and their suppliers with a central database of local Materials Exchange Platform (MEP) projects to help cut waste by finding a home for unused materials has been launched.
---
'Unusual' WW2 sites listed and upgraded to mark 80th anniversary of Battle of Britain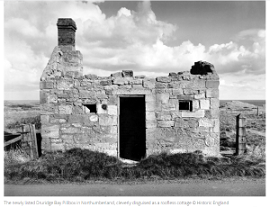 An air raid shelter, a pillbox cleverly disguised as a roofless cottage, a rare Chain Home radar defence tower, and a war memorial have been granted protection.
---
Derby City Council plans to knock down the 43-year old Assembly Rooms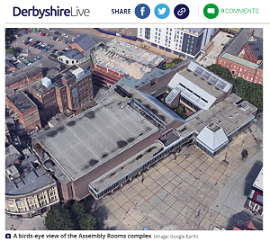 A planning application has been submitted by Derby City Council to knock down the Assembly Rooms – which has played host to the likes of Elton John, Iron Maiden, Take That, etc.
---
RIBA launches new contracts for the provision of conservation architectural services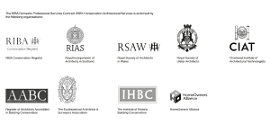 Specifically tailored for conservation projects, the Royal Institute of British Architects (RIBA) has launched two brand new professional services contracts.
---
Liverpool Mayor blocks £5m zip wire plan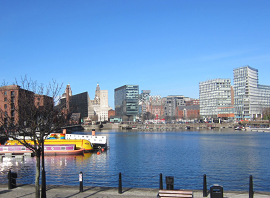 Liverpool Mayor Joe Anderson has made a dramatic intervention into the zip wire row which has divided people, politicians and businesses in the city.
---
Big Ben's roof is revealed as conservation work continues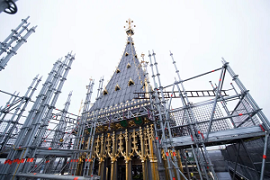 The roof of the Elizabeth Tower (also known as Big Ben) is slowly becoming visible again from 28 September 2020, as part of the scaffolding is removed.
---
Discover webinars, lectures, training, and other events via IHBC's CPD Circular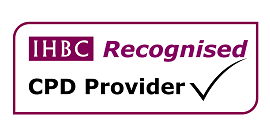 The IHBC lists quality providers of education and learning in the historic built environment, and emails a monthly recap of their upcoming events.
---
Denmark's 300-year-old homes of the future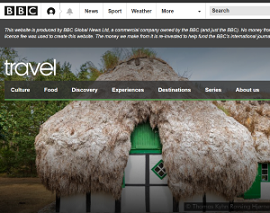 On Læsø, houses are thatched with thick, heavy bundles of silvery seaweed that have the potential to be a contemporary building material around the world.
---
Upcoming Heritage Open Days to feature in-person and online events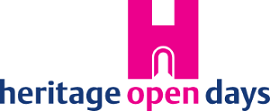 For the first time in its history, England's largest festival of heritage and culture will feature online events as well as in-person activities. Heritage Open Days (HODs) returns in September, thanks to support from players of People's Postcode Lottery.
---
RSA report 'Heritage for inclusive growth' published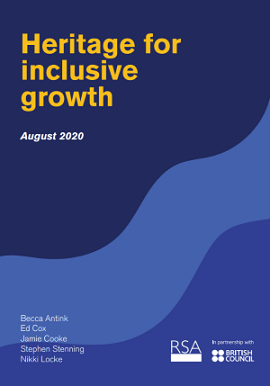 The Royal Society for the encouragement of Arts, Manufactures and Commerce (RSA) shows the scale of the 'missed opportunity' if we continue to separate heritage policymaking and economic policymaking.
---