Lime mortar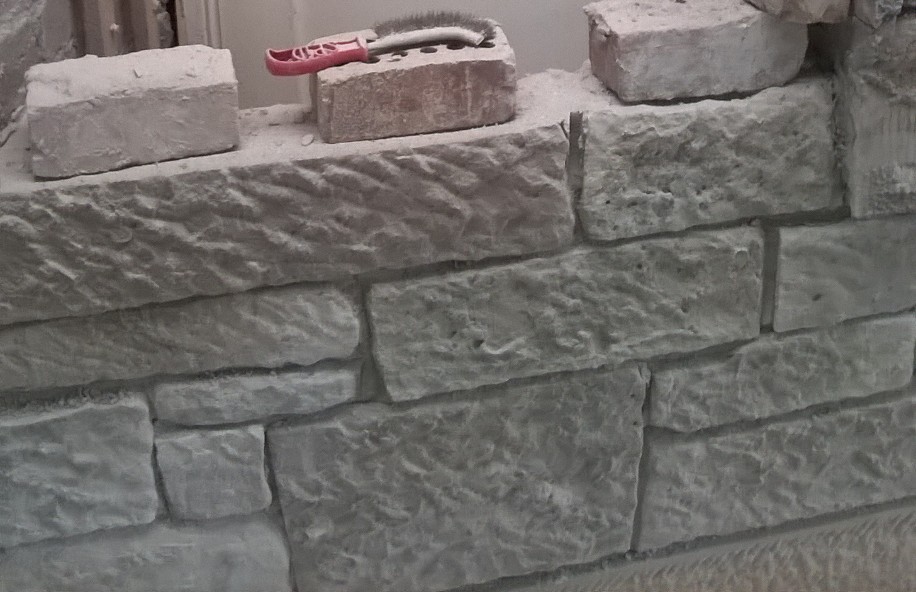 Mortar is one of the oldest building materials, used to allow large structures to be constructed from small, easy-to-handle components such as bricks, blocks and stone. It is composed from a mixture of a fine aggregate, a binder and water. This combination creates a paste that is used in masonry construction as a bedding and adhesive to bind and fill the gaps between adjacent blocks.
In modern construction, the fine aggregate is typically sand, and the binder cement. This is known as a cement mortar. However, if lime is used as the binder, this is known as lime mortar. Rather confusingly, a small amount of lime may also be also be used in cement mortars, where it acts as a plasticiser, making the mortar slower to harden and more flexible.
Lime mortar has been used in construction since the time of the ancient Egyptians around 4,000 to 6,000 BC. It continued to be used until the 19th century, when the introduction of Portland cement led to the emergence of cement mortars, which were faster setting and had a higher compressive and flexural strength. However, lime mortar is still used today, particularly on older buildings, both as a mortar and a render.
Lime is manufactured from limestone or chalk (calcium carbonate) which is crushed and then heated in a kiln to around 1,000°C. This converts the calcium carbonate into calcium oxide (quicklime) which is reacted with water (slaked) to produce a fine powder.
The word lime is derived from the Old English lim, meaning 'sticky substance' and the root, lei relating to slime or slimy. It obtained this name because it has a very fine particle size, finer than cement, and so is able to penetrate smaller 'holes' in the materials it is binding. It then tends to bind them more 'gently', as it is more flexible and gives earlier adhesion, but then gains strength more slowly than cement mortars. Lime mortar also remains workable for longer than cement mortar, even when used with absorbent masonry, and so it can be easier to properly fill joints.
Where less flexible, dense mortars such as cement mortar are used to bind softer masonry, such as soft sandstones, they can cause local stresses leading to the deterioration of the masonry.
Lime mortar is also more 'breathable' than cement mortars, that is, it is more vapour permeable, and so is less likely to trap moisture within the masonry construction. It is also better able to accommodate moisture changes, reducing the potential of damage from salts.
Despite this, some poorly-informed contractors continue to use cement mortar on masonry that is better suited to lime mortar, leaving it at risk of long-term deterioration.
Lime mortar has lower embodied energy than cement mortar, and its binding properties mean it is more possible to re-use masonry. It has a 'self healing' capability, and it tends to fail under load before masonry, and is then easier to repair than the masonry would be if it failed.
Lime mortar can me made using hydraulic lime or non-hydraulic lime:
Hydraulic lime sets by hydration (the addition of water).
Non-hydraulic lime sets by carbonation (through exposure to the air).
Specifications for lime are set out in BS EN 459-1:2015 Building lime. Definitions, specifications and conformity criteria.
Lime mortar can take a long time to achieve its full strength, which depending on the conditions of moisture and temperature can be many months. Pozzolans can be added to achieve a harder, faster set, and other filler materials may be added to bulk up the mix.
If work is being undertaken to a historic structure, it is important to establish what sort of mortar was used in its original construction (or what sort of mortar predominates in the existing construction) as the use of the wrong mortar can lead to deterioration of the masonry, and the properties of lime mortar and cement mortar make them incompatible and so they should not be used together.
IHBC NewsBlog
How Project Managers for Town Centre Developments can Balance Risk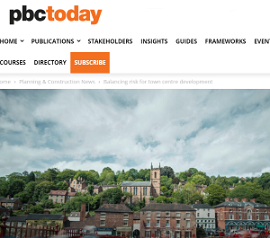 Jacqueline Hughes, senior risk analyst at Equib, in pbctoday discusses how project managers for town centre developments can get their risk management strategies right.
---
Red Tape is Strangling our High Streets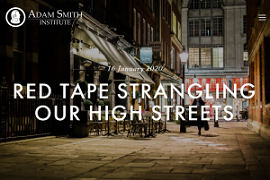 A new paper from the Adam Smith Institute argues that the problem with the High Street has been totally misunderstood, saying that we need to reform restrictive planning rules and reject a policy of managed decline to reinvigorate our town centres.
---
Calculating the full cost of energy used by buildings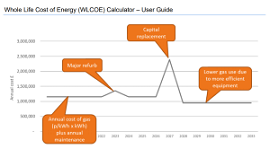 The Whole Life Cost of Energy (WLCoE) calculator – issued by government in BETA form – is intended to help building owners and operators to understand the full financial cost of the energy their buildings use, and welcomes feedback
---
England's heritage worth £31Bn: New Historic England report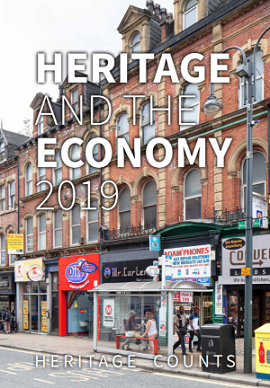 New research published by Historic England (HE) shows the value of heritage to England's economy as it contributes to economic prosperity and growth through jobs in the heritage and construction sectors and from tourism.
---
Part of Roman wall in Chester Collapses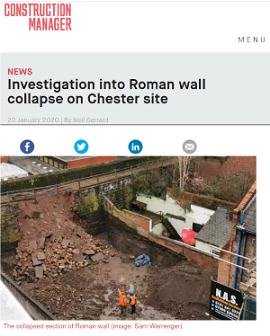 Investigations have begun into what caused part of Chester's Roman city wall to collapse during construction work.
---
Audit on new housing in England: Design overwhelmingly 'mediocre' or 'poor'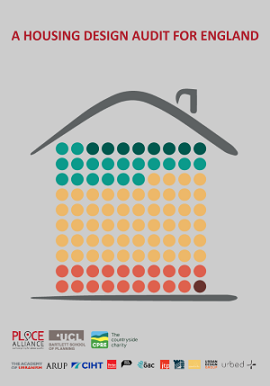 Though conservation professionals' skills in understanding, defining and explaining local character and architecture can help inform new residential design.
---
Historic England's '21 Fascinating Places Listed in 2019'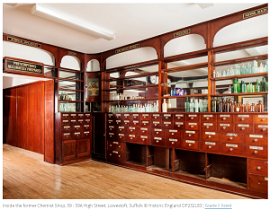 Over 500 historic places have been added to the National Heritage List for England (NHLE) in 2019 and Historic England (HE) has showcased 21 highlights.
---
UK's iconic first red public telephone box upgraded to GII*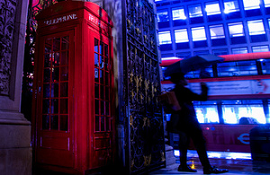 The K2 prototype telephone box situated outside the Royal Academy in London – built as part of the 1924 competition that gave rise to the iconic design and first listed at Grade II in 1986 – has had its listing upgraded to Grade II*.
---
Historic England publishes guidance on BIM for Heritage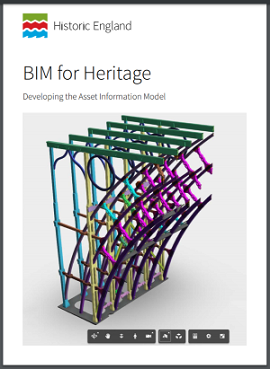 The second in a series focusses on developing the Asset Information Model (AIM).
---
High Streets Face a Bleak Future Without Rethinking Regeneration Strategies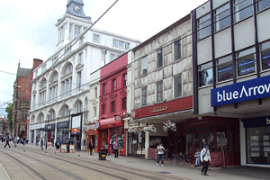 Reflecting issues that will be encountered across the IHBC's June 2020 Brighton School, think tank Centre for Cities argues for High Street success.
---
Take a look inside the first flat in the iconic Battersea Power Station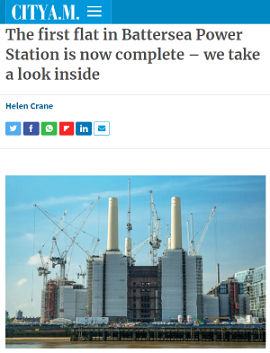 City A.M took a tour of the first apartment to be completed within the original grade II*-listed power station with designer Tim Boyd of Michaelis Boyd – which also designed the interiors for Soho House and the Groucho Club – and Battersea Power Station's UK sales director Georgia Siri.
---
Retrofit scheme named World Building of the Year at WAF 2019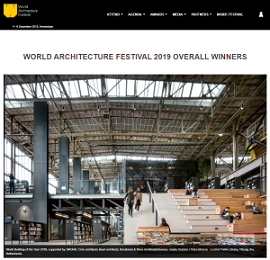 A conversion of a locomotive hangar into a public library is the first retrofit to win the top prize at the World Architecture Festival (WAF).
---