Lime mortar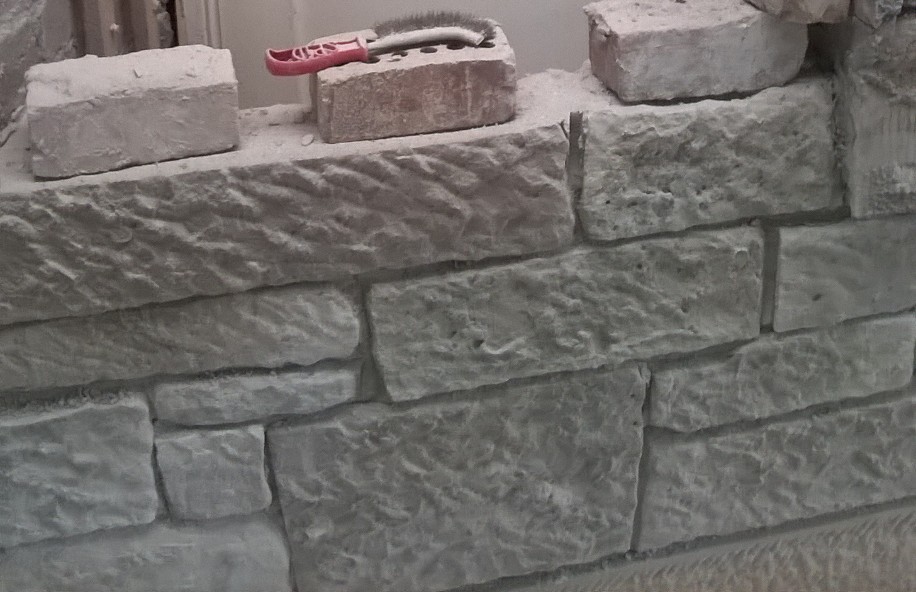 Mortar is one of the oldest building materials, used to allow large structures to be constructed from small, easy-to-handle components such as bricks, blocks and stone. It is composed from a mixture of a fine aggregate, a binder and water. This combination creates a paste that is used in masonry construction as a bedding and adhesive to bind and fill the gaps between adjacent blocks.
In modern construction, the fine aggregate is typically sand, and the binder cement. This is known as a cement mortar. However, if lime is used as the binder, this is known as lime mortar. Rather confusingly, a small amount of lime may also be also be used in cement mortars, where it acts as a plasticiser, making the mortar slower to harden and more flexible.
Lime mortar has been used in construction since the time of the ancient Egyptians around 4,000 to 6,000 BC. It continued to be used until the 19th century, when the introduction of Portland cement led to the emergence of cement mortars, which were faster setting and had a higher compressive and flexural strength. However, lime mortar is still used today, particularly on older buildings, both as a mortar and a render.
Lime is manufactured from limestone or chalk (calcium carbonate) which is crushed and then heated in a kiln to around 1,000°C. This converts the calcium carbonate into calcium oxide (quicklime) which is reacted with water (slaked) to produce a fine powder.
The word lime is derived from the Old English lim, meaning 'sticky substance' and the root, lei relating to slime or slimy. It obtained this name because it has a very fine particle size, finer than cement, and so is able to penetrate smaller 'holes' in the materials it is binding. It then tends to bind them more 'gently', as it is more flexible and gives earlier adhesion, but then gains strength more slowly than cement mortars. Lime mortar also remains workable for longer than cement mortar, even when used with absorbent masonry, and so it can be easier to properly fill joints.
Where less flexible, dense mortars such as cement mortar are used to bind softer masonry, such as soft sandstones, they can cause local stresses leading to the deterioration of the masonry.
Lime mortar is also more 'breathable' than cement mortars, that is, it is more vapour permeable, and so is less likely to trap moisture within the masonry construction. It is also better able to accommodate moisture changes, reducing the potential of damage from salts.
Despite this, some poorly-informed contractors continue to use cement mortar on masonry that is better suited to lime mortar, leaving it at risk of long-term deterioration.
Lime mortar has lower embodied energy than cement mortar, and its binding properties mean it is more possible to re-use masonry. It has a 'self healing' capability, and it tends to fail under load before masonry, and is then easier to repair than the masonry would be if it failed.
Lime mortar can me made using hydraulic lime or non-hydraulic lime:
Hydraulic lime sets by hydration (the addition of water).
Non-hydraulic lime sets by carbonation (through exposure to the air).
Specifications for lime are set out in BS EN 459-1:2015 Building lime. Definitions, specifications and conformity criteria.
Lime mortar can take a long time to achieve its full strength, which depending on the conditions of moisture and temperature can be many months. Pozzolans can be added to achieve a harder, faster set, and other filler materials may be added to bulk up the mix.
If work is being undertaken to a historic structure, it is important to establish what sort of mortar was used in its original construction (or what sort of mortar predominates in the existing construction) as the use of the wrong mortar can lead to deterioration of the masonry, and the properties of lime mortar and cement mortar make them incompatible and so they should not be used together.
IHBC NewsBlog
IHBC's 2019 'Yearbook' Now Released "Extending the Reach of the IHBC"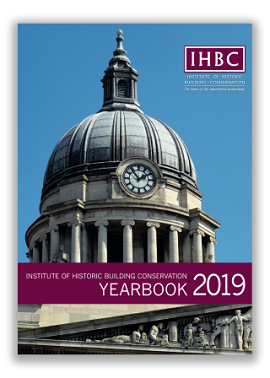 The IHBC's Yearbook for 2019 includes regular IHBC reviews, updates and listings, from IHBC's HESPR listing to our Recognised Conservation Courses and member directory.
---
IHBC 2019 Marsh Awards now out: at the IHBC's 2019 School, Nottingham 4 – 6 July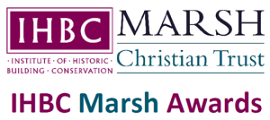 The judges are delighted to confer the 2019 IHBC Marsh Awards for Successful Learning in Heritage Skills and Community Contribution (Retired Member).
---
Rail stations in line for £300 million funding boost to improve disabled access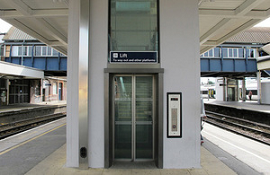 Disabled rail passengers across Britain will benefit from better access at stations and newly accessible stations will open up routes across the country.
---
A historical take on the future of Notre Dame, from IHBC's former Membership Secretary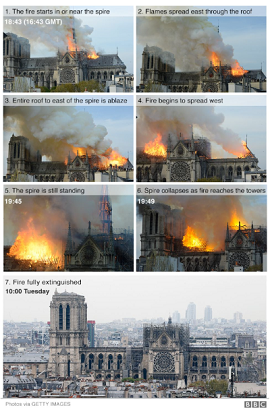 The IHBC asked former Membership Secretary Paul Butler for a take on some critical and historical issues around the modern response to Notre Dame.
---
CPRE's State of Brownfield 2019 report: Enough land for more than 1M homes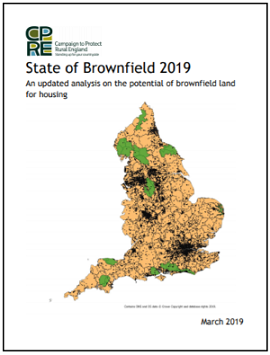 CPRE shows there is enough suitable brownfield land available in England for more than 1 million homes across over 18,000 sites and over 26,000 hectares.
---
BBC on 'The grief that comes from lost buildings'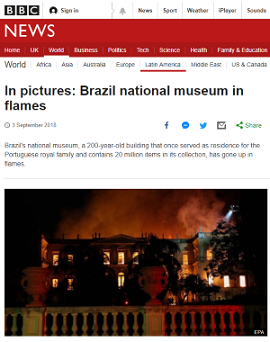 BBC News has reported on how, across the world, destruction of cultural attractions causes a specific sort of communal grief.
---
Enter the Brick Awards 2019: Closing 31 May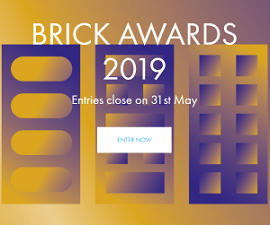 The Brick Development Association (BDA) has highlighted the opportunity to compete at the industry's highest level and be recognised by top-tier trade and national press.
---
STBA-SPAB Conference – 11 June 2019, London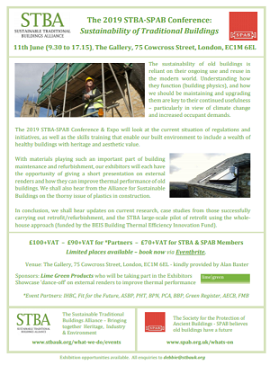 The 2019 STBA-SPAB Conference & Expo will look at the current situation of regulations and initiatives, as well as the skills training that enable our built environment to include a wealth of healthy buildings with heritage and aesthetic value.
---
Historic buildings on fire – Fisons Victorian factory near Ipswich destroyed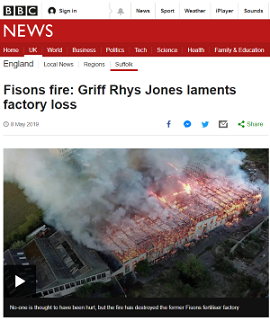 The former Fisons warehouse in Bramford, near Ipswich, was the victim on another fire affecting our heritage. Listed Grade II and dating back to 1858 the building was destroyed by a fire thought to be arson.
---
Highways England pours £4 million into canal restoration scheme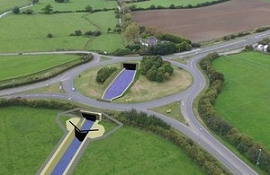 A mile-long stretch of canal in Gloucestershire that disappeared more than half a century ago is closer to being restored, thanks to £4 million of funding from Highways England.
---
Westminster: Legislative plans for Olympics-style body to oversee restoration works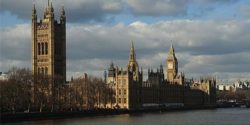 MPs vote on proposals for Houses of Parliament refurbishment, as the restoration and renewal of the Palace of Westminster reaches a major milestone.
---
Ever wondered 'How Venice Works', with 124 Islands, 183 Canals & 438 Bridges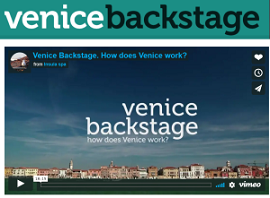 Open Culture has featured the Venice Backstage exploration of Venice and how, when the tourists leave the city, 60,000 year-round residents stay behind.
---
---