Lime plaster
Building conservationists should challenge common misunderstandings about the differences between 16th and 17th century plaster and techniques, and those that followed.
A few years ago I was engaged to advise on the restoration of a Jacobean ceiling in the North of England. The ceiling was being restored by a plastering contractor recognised in the world of historic building restoration, and overseen by one of the best architectural practices in the UK, with a proven track record of repairing some of the UK's finest historic buildings.
The ceiling had been plastered on to laths that had been fixed to the underside of the floorboards and wrapped around the joists, forming a series of bays. The bays had been ornamented with a typical early 17th-century low-relief repeating motif. The restoration was being carried out using stainless steel wire mesh instead of laths. A layer of a modern gypsum plaster had been applied to the mesh. A rubber mould had been made of the ornament and cast in pure gypsum in a workshop before being dried and glued in place with a gypsum adhesive.
It looked very nice. However, the process and materials being used were completely inappropriate in view of the age of the original plaster scheme. My view was that they might as well have used plasterboard and gypsum finish, as that would have been no less inappropriate than what they had done, and it would have been more easily reversed in the future.
There is a lack of deep understanding of the difference between 16th and 17th century plaster and techniques, and those that followed. The lime revival has been fairly rapid and broad. Inevitably when something moves forward so quickly details can get missed. The revival in the understanding and use of lime has been marvellously supported by groups such as the Building Limes Forum, SPAB (Society for the Protection of Ancient Buildings) and, of course, the IHBC, to name just a few. These groups have spread information on materials and methods be used. This has also been driven by tradespeople in their skill and determination to do things correctly.
There is nothing written that describes the techniques and materials used during the 16th and 17th centuries. Laurence Turner's wonderful book Decorative Plasterwork in Great Britain (1927) gets closest, with a small drawing of a cross-section through a Jacobean enriched rib. That shows perfectly how it was put together, but there is no technical description.
We have been fed a generic type of lime plastering based on largely 19th-century books such as William Millar's book Plastering, Plain and Decorative: a practical treatise on the art and craft of plastering and modelling (1899), and other similar publications which explain how the Georgians and Victorians plastered wonderful pieces of the plasterer's art.
However, it is wrong to apply those techniques and materials to the repair of an Elizabethan or Jacobean ceiling. There needs to be greater understanding of the differences between various periods of plasterwork, so that repairs carried out by our generation will be seen to have been done well.
The plasterers of the 16th and 17th century did not use gypsum to create their beautiful plaster ceilings. They did not need it, and it would have made things more complicated. They had no adhesive with which to glue something in place that had been cast and dried, so this was not something they did. They relied on the inclusion of huge quantities of hair to enable them to manipulate their plaster in the most remarkable ways.
The 18th century saw great changes in fashion, including in plasterwork. The new style required things to be more accurate. This precision required the use of rules to straighten plaster, whereas previously things might have been eye-straight. The old plaster could not be ruled, so more sand was added to make it flow easier, and the hair was removed to aid this process. It was now possible to cast in advance in the workshop all of the ornament and glue it in place with gypsum.
In the early 18th century there was a crossover period where both processes were being used together. This should be looked out for: do not assume that 18th-century plaster means cast ornament. During the recent repairs to ceilings at Stowe school it was found that an 18th-century moulding ran in situ with lime and gypsum, as we would expect, had been ornamented using 17th-century techniques.
We, the membership of the IHBC, must be responsible for continuing our education to improve our understanding of the difference between plasterwork from different periods. We must use that understanding to educate others to make sure that inappropriate repairs are a thing of the past.
---
This article originally appeared as 'Understanding lime plaster' in Context 143, published by the Institute of Historic Building Conservation (IHBC) in March 2016, it was written by Philip Gaches, a master plasterer who joined his father in the family plastering business as an apprentice. His projects include work at the Palace of Westminster, Downing Street, Chatsworth, Woburn Abbey and many other fine buildings. He has taught traditional plastering for over 20 years for the SPAB and other organisations.
--Institute of Historic Building Conservation
IHBC NewsBlog
BRE/BEIS project to modernise home energy rating scheme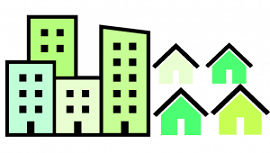 The Building Research Establishment (BRE) has announced a new project with the Department for Business, Energy and Industrial Strategy (BEIS) to improve and modernise the home energy rating scheme used to measure the energy and environmental performance of UK homes.
---
Interdisciplinary IHBC accreditation recognised by CSCS for PQP Cards

Sector lead the Construction Skills Certification Scheme (CSCS) has recognised the IHBC's professional accreditation and support (CPD etc.) in awarding its PQP (Professionally Qualified Person) cards.
---
IHBC Heritage Marketplace provides learning-led virtual engagement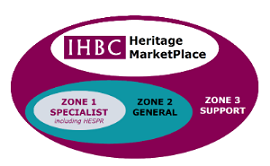 The IHBC's 2022 Aberdeen School Heritage MarketPlace (4.30-7.30PM, 15 June) is designed to extend the scope of a traditional IHBC School exhibition floor.
---
Unearthing the history of Gloucester's 'the Fleece' Hotel starts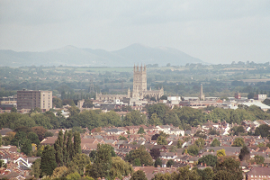 Work to repair a fire-hit medieval hotel in Gloucester is underway as crews have started work to strip back some of the modern trappings and reveal the historic framework.
---
Booking Open for IHBC Annual School: Aberdeen, 16-18 June 2022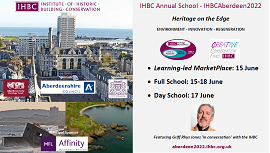 Options for in-person and virtual delegates to explore 'heritage on the edge' across up to 4 days of IHBC engagement & learning.
---
European Heritage Heads Forum statement on Ukraine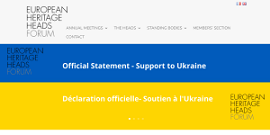 The Secretariat to the European Heritage Heads Forum has has coordinated its declaration of solidarity and support for Ukraine's cultural heritage institutions.
---
Welcome to #IHBC25 – 25 years since we turned professional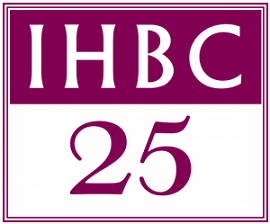 2022 will see the IHBC mark a quarter of a century since our incorporation as a professional body supporting and accrediting built and historic environment conservation specialists. We're kick-starting it by inviting your ideas on how to mark this special year!
---
IHBC launches new Guidance Note on 'Design sources for historic building conservation'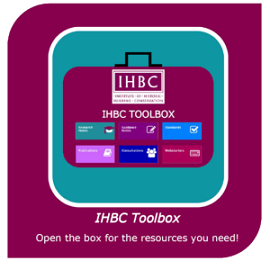 The IHBC's latest Guidance Note adds to the institute's open-access, online practitioner's Toolbox.
---
England's communities empowered to shape design of neighbourhoods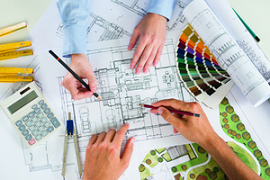 Twenty-five areas in England from Bournemouth to Carlisle have been awarded a share of £3 million to help them set their own standards for design locally. "move from a vicious circle of generic development to a virtuous circle of regenerative development".
---
IHBC at COP26 - Conserving our Places Conserves our Planet - Podcast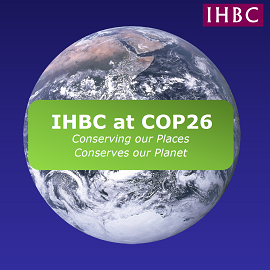 The IHBC seeks to raise awareness and understanding of how building conservation philosophy and practice contributes towards meeting the challenge of climate change.