Inspecting historic fibrous plaster ceilings
The risk of collapse of fibrous plaster ceilings is being addressed by a review of current practices throughout the theatre industry.
Introduction
Fibrous plaster is composed of gypsum plaster reinforced with sheets of hessian and timber. Its advantages were numerous: relatively light in weight; cheap to produce; fabricated off-site; and quickly installed. Fibrous plaster ceilings were either fixed (nailed directly to the structure or on to an intermediate timber system); or suspended (secured by means of 'wads' of hessian and plaster, sometimes reinforced with wire, to a framework of timber battens fastened to the structure).
Fibrous plaster was patented in the UK in 1856 but did not enter widespread use until the 1880s. It was employed extensively in cultural, commercial, institutional and high-status residential buildings up to the second world war. It was also used for repair work or restoration carried out in earlier buildings.
Despite the ubiquitous use of fibrous plaster in such buildings over this period, there is an astonishing lack of guidance on its characteristics, inspection and repair. This is because surveys and repairs are managed by a small number of busy, specialist contractors, and perhaps because demand for guidance is low, on account of owners, facilities managers or their surveyors and architects being completely unaware of its existence within their properties.
All fibrous plaster ceilings, like those of plaster and lath, may be at risk of collapse if inadequately monitored, maintained and repaired. Ceiling collapse can cause serious injury or fatality. Failure can occur in suspended ceilings through natural ageing of unreinforced wads under strain, and both suspended and fixed ceilings are vulnerable to water damage from leaky roofs or plumbing. The overall condition can also be compromised by failure of structural elements, or by mechanical installations.
In 2013 the collapse of an area of fibrous plaster ceiling in the Apollo Theatre, London, injured a number of people. Such incidences are extremely rare. Following this incident, building and health-and-safety professionals reviewed current practice throughout the industry, and recognised a need for improvements to survey standards and competency requirements. With representatives from the theatre sector, swift action was taken to draw up guidelines to ensure that ceilings are properly inspected and maintained. The outcome was the promulgation of Guidance Note 20: Advice to Theatre Owners and Managers Regarding Suspended Fibrous Plaster Ceilings: survey, certification, record keeping etc by the ABTT (Association of British Theatre Technicians). This was based on consultation between the ABTT, the Health and Safety Executive, the Theatres Trust, theatre owners (Society of London Theatre and UK Theatre), building professionals, heritage representatives and specialist fibrous plaster companies.
The guidance is addressed to theatres, where suspended ceilings are common. It constitutes the standard required to give formal certification that the premises are safe for public access. All theatres were required to carry out inspections following its recommendations by 1 September 2016. However, it is relevant to any building where fibrous plaster ceilings are found. Architects and surveyors responsible for buildings of the period described above are advised to identify if suspended ceilings are present, and follow recommendations in the guidance. As fixed ceilings can also fail, they should be subject to the same considerations. Fibrous plaster is easily distinguished from lath and plaster by a very hollow sound upon tapping.
This article summarises the ABTT guidance with regard to inspection and how it would be carried out in all buildings. The document should be consulted for its full recommendations.
Summary of ABTT Guidance Note 20
The principles
Unreinforced wadding ties
Obstructions to inspection
Cleanliness of ceiling voids
Caveats and disclaimers
Re-inspection intervals
Practical application of the guidance
The following table frames the processes recommended in the guidance. Where funds are not available for a baseline survey, it proposes a preliminary survey to assess and manage risk. This is also recommended by the FIS (Finishes and Interiors Sector), the trade association for plasterers.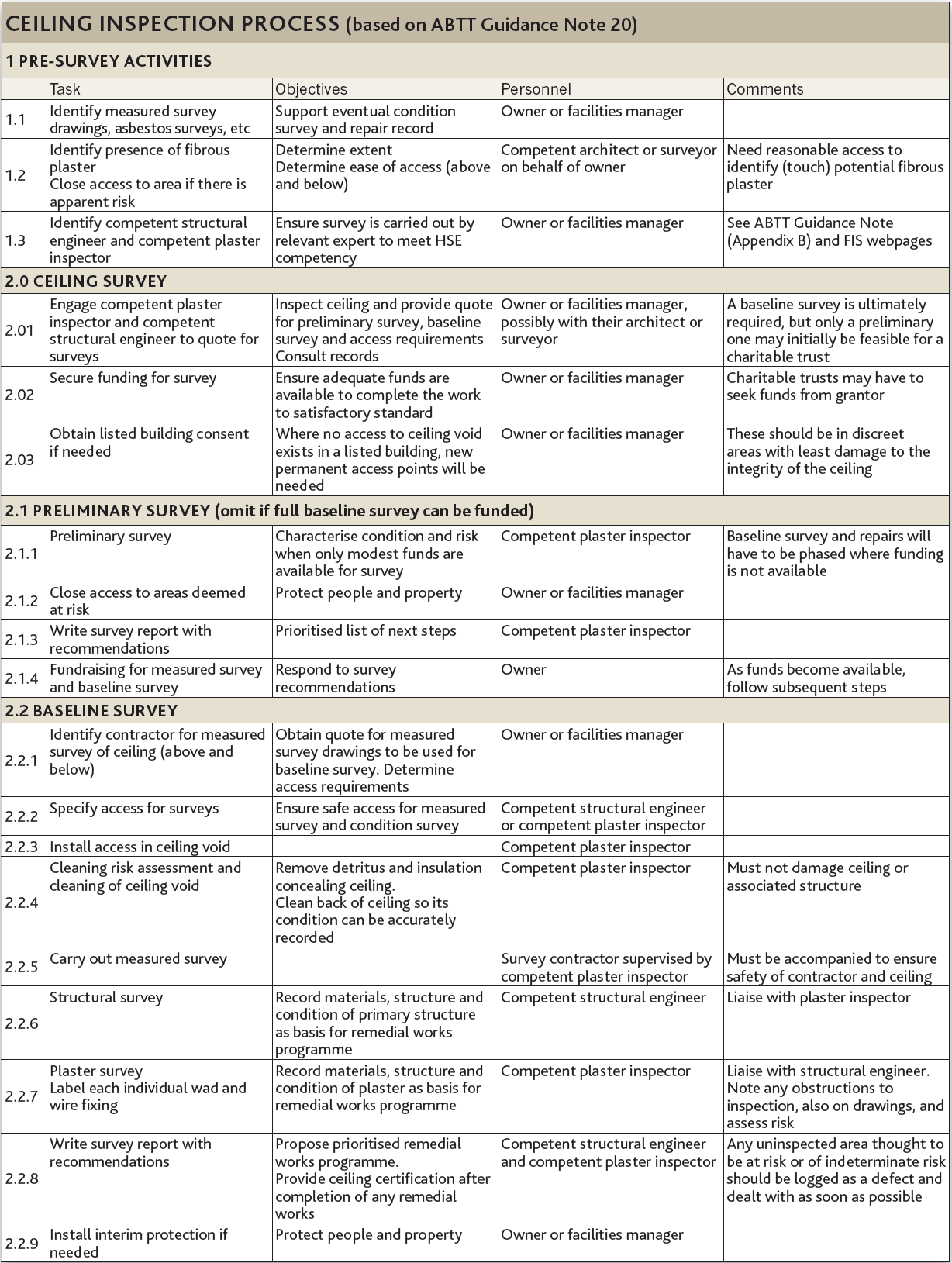 The ABTT guidance note constitutes the new standard by which all fibrous plaster ceilings should be assessed. The heightened awareness of fibrous plaster ceilings is prompting other initiatives. The FIS has a dedicated heritage group that has created additional guidance on survey format and determination of competency. Historic England is working with various partners, including the Theatres Trust, the FIS and specialist fibrous plaster companies, on several research streams to better understand and manage this material.
References
Association of British Theatre Technicians, Chartered Institute of Environmental Health, District Surveyors Association, Institute of Licensing (2015), David Adams (ed) Technical Standards for Places of Entertainment, Entertainment Technology Press, Great Shelford, Cambridge
Harrison, David (1999) 'Dramatic plasterwork: fibrous plaster in theatres', Building Conservation Directory
Health and Safety Executive, What is Competence?
---
This article originally appeared in IHBC's Context 154, published in May 2018. It was written by John Stewart, senior architectural conservator at Historic England, and co-editor of Mortars, Renders and Plasters (Ashgate, 2012).
--Institute of Historic Building Conservation
IHBC NewsBlog
HEF's Heritage Sector Resilience Plan launched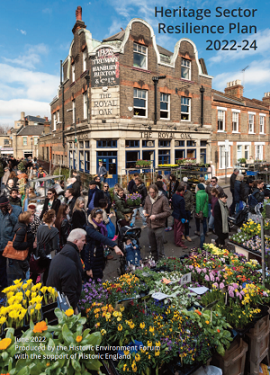 The Heritage Sector Resilience Plan, developed by the Historic Environment Forum (HEF) with the support of Historic England, has been launched.
---
Common Commitment to all Ireland's heritage – North South Agreement on Vernacular Heritage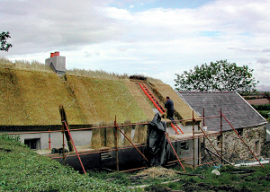 An 'All-Island' commitment to Ireland's vernacular heritage has been established with the signing of the North South Agreement on Vernacular Heritage, supporting traditional buildings etc.
---
Bristol Harbourside landmark Canons House gets GII listing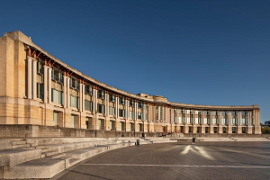 Canons House, a landmark building on Bristol Harbourside, has been awarded Grade II (GII) listed status having been built as a regional headquarters for Lloyds Bank between 1988 and 1991 (Arup)
---
BRE/BEIS project to modernise home energy rating scheme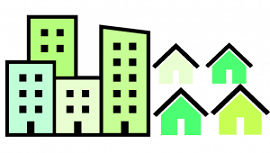 The Building Research Establishment (BRE) has announced a new project with the Department for Business, Energy and Industrial Strategy (BEIS) to improve and modernise the home energy rating scheme used to measure the energy and environmental performance of UK homes.
---
Interdisciplinary IHBC accreditation recognised by CSCS for PQP Cards

Sector lead the Construction Skills Certification Scheme (CSCS) has recognised the IHBC's professional accreditation and support (CPD etc.) in awarding its PQP (Professionally Qualified Person) cards.
---
IHBC Heritage Marketplace provides learning-led virtual engagement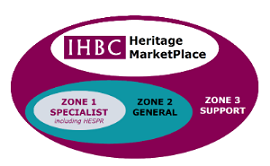 The IHBC's 2022 Aberdeen School Heritage MarketPlace (4.30-7.30PM, 15 June) is designed to extend the scope of a traditional IHBC School exhibition floor.
---
Unearthing the history of Gloucester's 'the Fleece' Hotel starts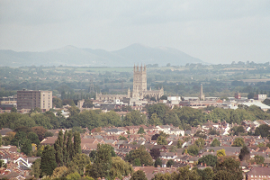 Work to repair a fire-hit medieval hotel in Gloucester is underway as crews have started work to strip back some of the modern trappings and reveal the historic framework.
---
Booking Open for IHBC Annual School: Aberdeen, 16-18 June 2022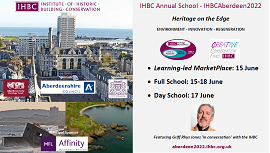 Options for in-person and virtual delegates to explore 'heritage on the edge' across up to 4 days of IHBC engagement & learning.
---
European Heritage Heads Forum statement on Ukraine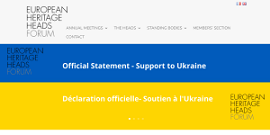 The Secretariat to the European Heritage Heads Forum has has coordinated its declaration of solidarity and support for Ukraine's cultural heritage institutions.
---
Welcome to #IHBC25 – 25 years since we turned professional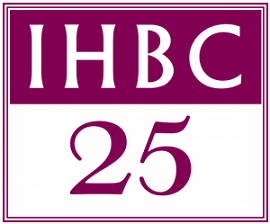 2022 will see the IHBC mark a quarter of a century since our incorporation as a professional body supporting and accrediting built and historic environment conservation specialists. We're kick-starting it by inviting your ideas on how to mark this special year!