Inspecting historic fibrous plaster ceilings
The risk of collapse of fibrous plaster ceilings is being addressed by a review of current practices throughout the theatre industry.
Introduction
Fibrous plaster is composed of gypsum plaster reinforced with sheets of hessian and timber. Its advantages were numerous: relatively light in weight; cheap to produce; fabricated off-site; and quickly installed. Fibrous plaster ceilings were either fixed (nailed directly to the structure or on to an intermediate timber system); or suspended (secured by means of 'wads' of hessian and plaster, sometimes reinforced with wire, to a framework of timber battens fastened to the structure).
Fibrous plaster was patented in the UK in 1856 but did not enter widespread use until the 1880s. It was employed extensively in cultural, commercial, institutional and high-status residential buildings up to the second world war. It was also used for repair work or restoration carried out in earlier buildings.
Despite the ubiquitous use of fibrous plaster in such buildings over this period, there is an astonishing lack of guidance on its characteristics, inspection and repair. This is because surveys and repairs are managed by a small number of busy, specialist contractors, and perhaps because demand for guidance is low, on account of owners, facilities managers or their surveyors and architects being completely unaware of its existence within their properties.
All fibrous plaster ceilings, like those of plaster and lath, may be at risk of collapse if inadequately monitored, maintained and repaired. Ceiling collapse can cause serious injury or fatality. Failure can occur in suspended ceilings through natural ageing of unreinforced wads under strain, and both suspended and fixed ceilings are vulnerable to water damage from leaky roofs or plumbing. The overall condition can also be compromised by failure of structural elements, or by mechanical installations.
In 2013 the collapse of an area of fibrous plaster ceiling in the Apollo Theatre, London, injured a number of people. Such incidences are extremely rare. Following this incident, building and health-and-safety professionals reviewed current practice throughout the industry, and recognised a need for improvements to survey standards and competency requirements. With representatives from the theatre sector, swift action was taken to draw up guidelines to ensure that ceilings are properly inspected and maintained. The outcome was the promulgation of Guidance Note 20: Advice to Theatre Owners and Managers Regarding Suspended Fibrous Plaster Ceilings: survey, certification, record keeping etc by the ABTT (Association of British Theatre Technicians). This was based on consultation between the ABTT, the Health and Safety Executive, the Theatres Trust, theatre owners (Society of London Theatre and UK Theatre), building professionals, heritage representatives and specialist fibrous plaster companies.
The guidance is addressed to theatres, where suspended ceilings are common. It constitutes the standard required to give formal certification that the premises are safe for public access. All theatres were required to carry out inspections following its recommendations by 1 September 2016. However, it is relevant to any building where fibrous plaster ceilings are found. Architects and surveyors responsible for buildings of the period described above are advised to identify if suspended ceilings are present, and follow recommendations in the guidance. As fixed ceilings can also fail, they should be subject to the same considerations. Fibrous plaster is easily distinguished from lath and plaster by a very hollow sound upon tapping.
This article summarises the ABTT guidance with regard to inspection and how it would be carried out in all buildings. The document should be consulted for its full recommendations.
Summary of ABTT Guidance Note 20
The principles
Unreinforced wadding ties
Obstructions to inspection
Cleanliness of ceiling voids
Caveats and disclaimers
Re-inspection intervals
Maintaining records
Practical application of the guidance
The following table frames the processes recommended in the guidance. Where funds are not available for a baseline survey, it proposes a preliminary survey to assess and manage risk. This is also recommended by the FIS (Finishes and Interiors Sector), the trade association for plasterers.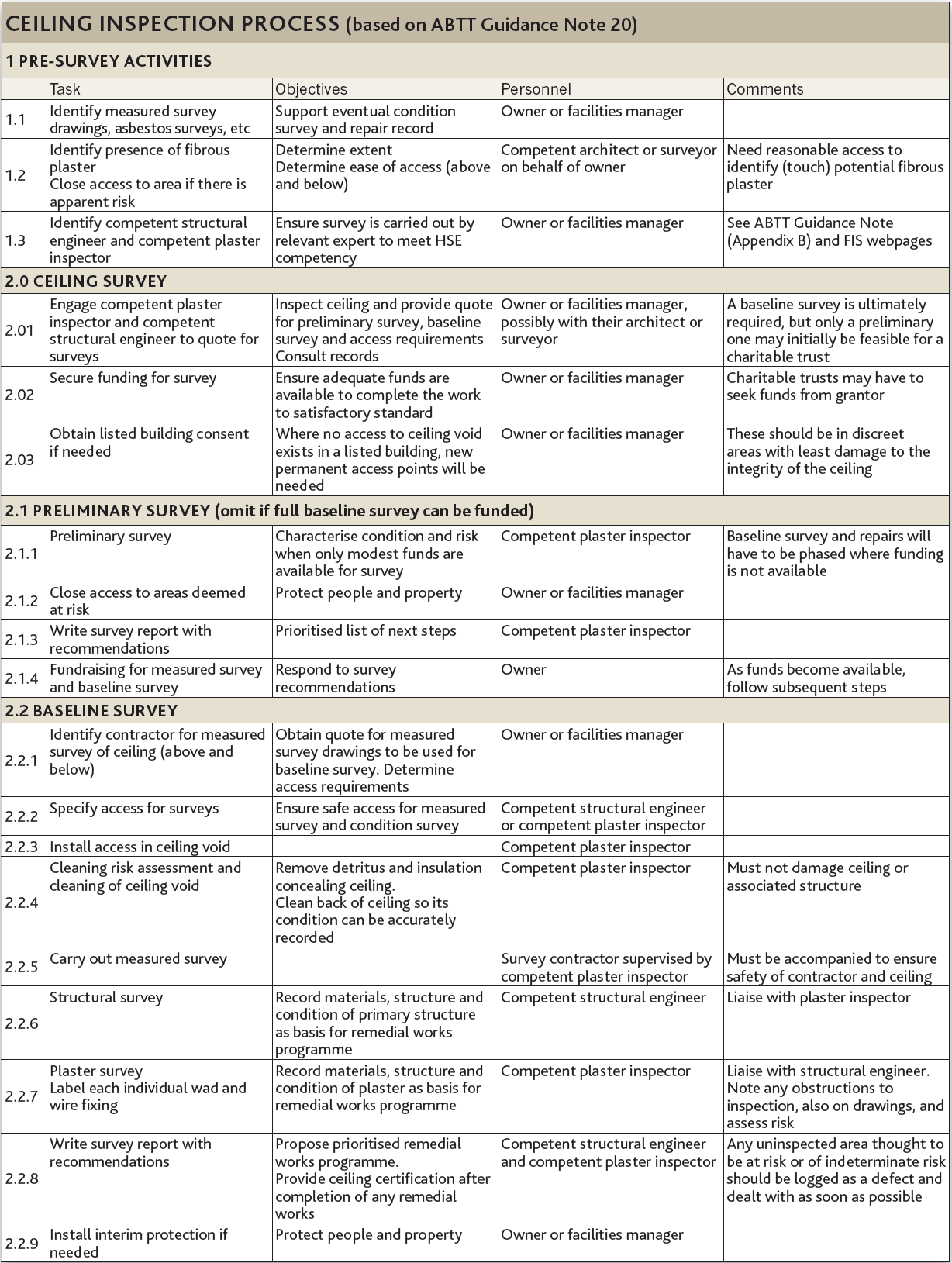 The ABTT guidance note constitutes the new standard by which all fibrous plaster ceilings should be assessed. The heightened awareness of fibrous plaster ceilings is prompting other initiatives. The FIS has a dedicated heritage group that has created additional guidance on survey format and determination of competency. Historic England is working with various partners, including the Theatres Trust, the FIS and specialist fibrous plaster companies, on several research streams to better understand and manage this material.
References
Association of British Theatre Technicians, Chartered Institute of Environmental Health, District Surveyors Association, Institute of Licensing (2015), David Adams (ed) Technical Standards for Places of Entertainment, Entertainment Technology Press, Great Shelford, Cambridge
Harrison, David (1999) 'Dramatic plasterwork: fibrous plaster in theatres', Building Conservation Directory
Health and Safety Executive, What is Competence?
---
This article originally appeared in IHBC's Context 154, published in May 2018. It was written by John Stewart, senior architectural conservator at Historic England, and co-editor of Mortars, Renders and Plasters (Ashgate, 2012).
--Institute of Historic Building Conservation
IHBC NewsBlog
IHBC at COP26 - Conserving our Places Conserves our Planet 1-12 Nov 2021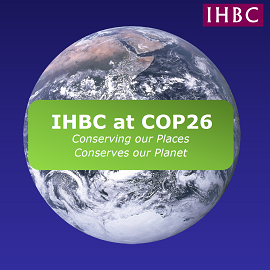 The IHBC seeks to raise awareness and understanding of how building conservation philosophy and practice contributes towards meeting the challenge of climate change.
---
IHBC's latest CONTEXT explores 'Conservation Leadership by the People'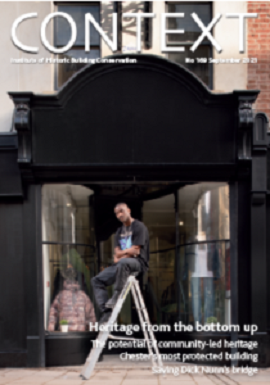 From Amenity Societies and Wentworth Woodhouse to Kurt Schwitters, Scotland's Towns, Chester and more...
---
Edinburgh's Royal High School to become '£55M national centre for music'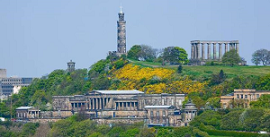 The former Royal High School building in Edinburgh is to be transformed into a £55 million national centre for music after the City of Edinburgh Council agreed to the lease of the historic property.
---
IHBC, CIfA, IEMA launch Principles of Cultural Heritage Impact Assessment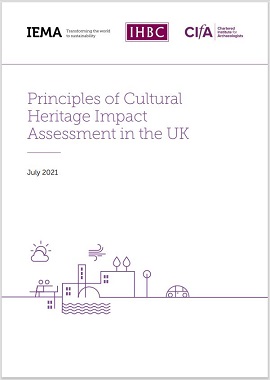 The joint-institute document aims to help maintain cultural heritage by providing a consistent framework across different sectors & geographies
---
Enter Now to Win: IHBC's GASA Awards 2021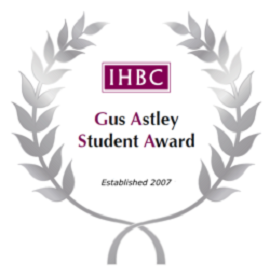 IHBC's Gus Astley Student Awards 2021: Win £500 and a place on IHBC's 2022 Aberdeen School with your built environment/heritage coursework, closes 31/07!
---
Former Harris meat factory mansion in Calne, Wilts, to be restored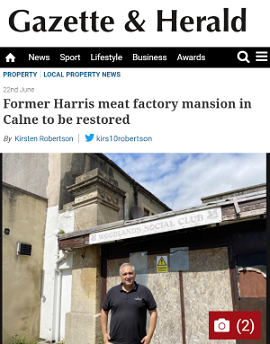 The last remaining buildings on the site of the Harris meat factory family's historic mansion are being restored to their former glory and converted into new homes.
---
CICV Forum introduces professional indemnity insurance guide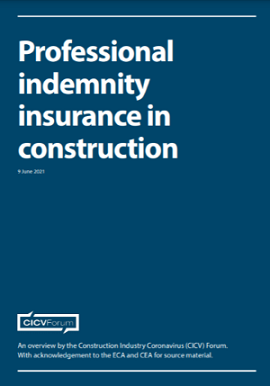 The Construction Industry Coronavirus Forum (CICV Forum) has unveiled a new guide to the crucial and increasingly complex issue of professional indemnity insurance (PII).
---
The World Heritage Committee(WHC): Liverpool should lose its World Heritage status.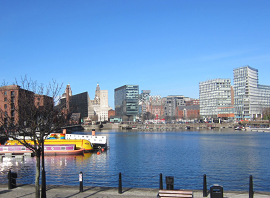 ICOMOS has advised that the new football stadium proposal, if implemented, would have a completely unacceptable major adverse impact its authenticity and integrity.
---
Scotland's CSIC: New plans to transform public spaces into sustainable office hubs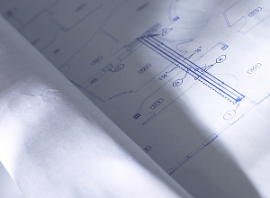 Responding to the changing working patterns of a post-Covid Scotland, the Construction Scotland Innovation Centre (CSIC) has revealed new plans to help retrofit public spaces into out-of-town alternatives to city centre offices.
---
IHBC's latest Context explores 'Applying Digital Technology'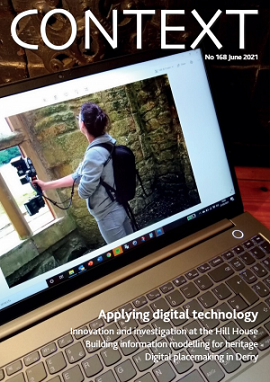 The free-to-access online issue mixes the topical and practical to explore how the sector can best adapt to digital innovation.