Lime run-off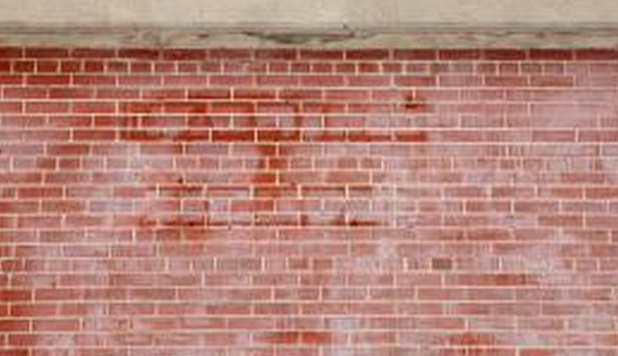 Lime run-off, also known as lime staining, describes an effect that can come about when excess water flows through cementatious material. This water can dissolve calcium hydroxide (free lime) which is then deposited on the brick face. The calcium hydroxide is a soluble form of lime which is created as Portland cement hydrates.
The source of the lime may be the cement from mortar joints or it may come from concrete or cast stone elements; for example, a coping above a brick wall or a floor slab built into the brickwork. Lime material washed from mortar joints can be due to a lack of adequate protection against rainfall during construction.
The run-off is often seen 'dribbling' from weep holes or fine separation cracks between brick and mortar joints. The calcium hydroxide reacts with carbon dioxide in the air producing a hard crystalline formation of calcium carbonate.
It is common for lime run-off to be mistaken for efflorescence. The primary differences are that it typically originates from mortar joints rather than the bricks themselves, and it does not disappear on wetting.
The initial staining can be removed with water and brushing before it carbonates. A bristle brush and water can be used but care must be taken not to damage the face of the bricks. Once reaction has taken place, an acid solution will be necessary because the hard crust that forms when the lime has started to carbonate is much harder to remove. The wall should be pre-dampened to minimise suction and a brick-cleaning solution carefully applied with a paint brush to dissolve the lime. If it has not disappeared after two or three attempts at ligh scrubbing with a bristle brush and water then it may require more specialist treatment.
It is easier to prevent lime run-off from occurring than to try and cure it, particularly where the structure is in close contact with concrete or cast stone which may be a risk in terms of lime migrating into the brickwork. Some of the prevention techniques that can be used both before and during construction include:
IHBC NewsBlog
IHBC's first Virtual School a Marked Success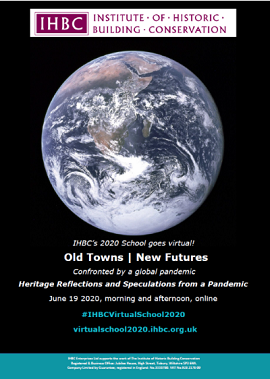 The first 'Virtual School' hosted by the IHBC was launched on 19 June with lead speakers covering pandemic-related topics shaping valued places over two sessions.
---
MPs are Asked for Views on £4bn Parliament Restoration Plan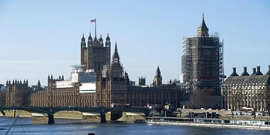 MPs and peers are being asked for their views on the planned restoration and renewal of the Houses of Parliament.
---
Ireland National Heritage Week: 15-23 August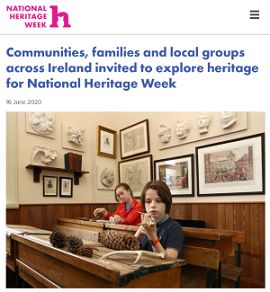 Plans are in place for a modified National Heritage Week for Ireland, which take into account ongoing restrictions on events and gatherings due to COVID-19.
---
Grimsby's historic Ice Factory thrown new survival lifeline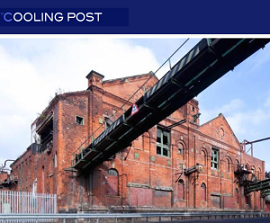 Opened in 1901, and derelict for the last 30 years, the Grimsby Ice Factory is the earliest and largest known surviving ice factory in the world. It still contains an array of historic ice making equipment including four J&E Hall ammonia compressors installed in 1931.
---
Risk Assessments and Contractual Impact from CIAT

A note on contractual obligations under the current COVID-19 pandemic has been issued by The Chartered Institute of Architectural Technologists(CIAT).
---
RTPI calls on government to issue planning guidance to prevent development delays

The Royal Town Planning Institute (RTPI) has called on the government to urgently issue planning guidance to prevent unnecessary delays to development from the pandemic.
---
How to Enjoy Heritage from Home, from the Heritage Fund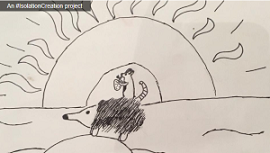 The Heritage Fund has put together a list of heritage-inspired activities to be done from home.
---
Listed Property Owners Club's Spring Checklist for Buildings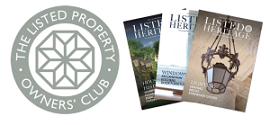 Spring is a good time to stand back and consider any building repairs that are required over the next 12 months, notes the LPOC, and regular inspection and maintenance is the key to keeping homes in good repair, as per its accessible step-by-step guidance.
---
Firefighters tackle blaze at converted Grade II listed former mill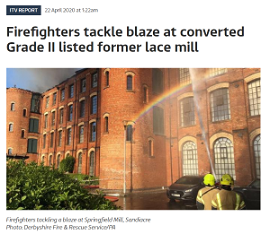 Derbyshire Fire and Rescue Service said "rapid and effective firefighting" had saved three quarters of the mill – which is now apartments.
---
Thieves take advantage of lockdown to steal lead from church roof in Halsham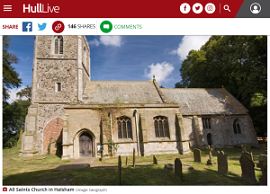 Police have appealed for witnesses after thieves stole lead from the roof of All Saints Church in Halsham near Hedon during the coronavirus lockdown.
---
IHBC's CPD Circular provides info on digital CPD opportunities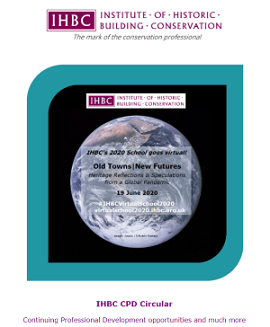 The regular newsletter showcases the IHBC's own Continuing Professional Development (CPD) content as well as online opportunities from 'IHBC Recognised CPD Providers' and other conservation related training and events.
---
Frank Lloyd Wright houses offer virtual tours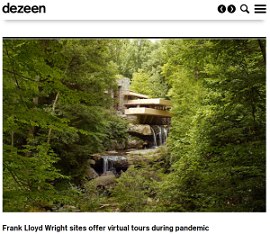 To make sure the public still has access to twelve of those famous works, #WrightVirtualVisits has been launched, which offers virtual tours of 12 iconic houses.
---