Lime run-off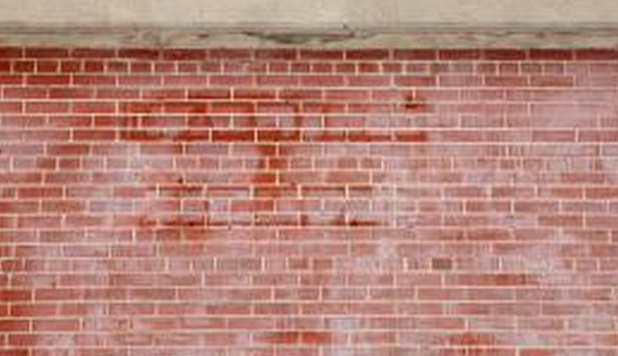 Lime run-off, also known as lime staining, describes an effect that can come about when excess water flows through cementatious material. This water can dissolve calcium hydroxide (free lime) which is then deposited on the brick face. The calcium hydroxide is a soluble form of lime which is created as Portland cement hydrates.
The source of the lime may be the cement from mortar joints or it may come from concrete or cast stone elements; for example, a coping above a brick wall or a floor slab built into the brickwork. Lime material washed from mortar joints can be due to a lack of adequate protection against rainfall during construction.
The run-off is often seen 'dribbling' from weep holes or fine separation cracks between brick and mortar joints. The calcium hydroxide reacts with carbon dioxide in the air producing a hard crystalline formation of calcium carbonate.
It is common for lime run-off to be mistaken for efflorescence. The primary differences are that it typically originates from mortar joints rather than the bricks themselves, and it does not disappear on wetting.
The initial staining can be removed with water and brushing before it carbonates. A bristle brush and water can be used but care must be taken not to damage the face of the bricks. Once reaction has taken place, an acid solution will be necessary because the hard crust that forms when the lime has started to carbonate is much harder to remove. The wall should be pre-dampened to minimise suction and a brick-cleaning solution carefully applied with a paint brush to dissolve the lime. If it has not disappeared after two or three attempts at ligh scrubbing with a bristle brush and water then it may require more specialist treatment.
It is easier to prevent lime run-off from occurring than to try and cure it, particularly where the structure is in close contact with concrete or cast stone which may be a risk in terms of lime migrating into the brickwork. Some of the prevention techniques that can be used both before and during construction include:
IHBC NewsBlog
IHBC's HESPR Pick this week: Transform church into community centre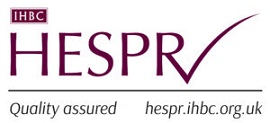 The IHBC Director's top pick this week: an opportunity to transform a church into a community centre of environmental awareness, valued £555k, closing 25/11.
---
Construction urged to do more for butterflies and bees, via SNH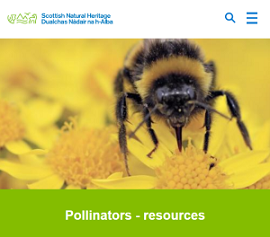 SNH has published new guidance on how best to fit pollinators into urban design and construction with a series of easy steps to suit all project budgets and sizes.
---
Applications now open for the Sustainability Scholarship for 2020: Closing 29/11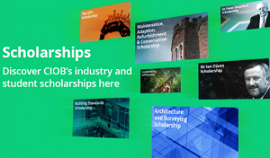 Applications are invited for the Sustainability Scholarship 2020, with successful applicants to receive £3000, support and mentoring from experts, and closing 29 November.
---
Government asked to save plans for Queensbury tunnel cycle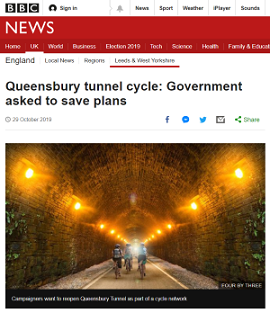 It was hoped the 1.4 mile (2.3km) Victorian Queensbury Tunnel could be used by cyclists travelling between Bradford and Halifax, but plans have been threatened.
---
Case Study in Durham Cathedral: Project Managment and Building Services Challenges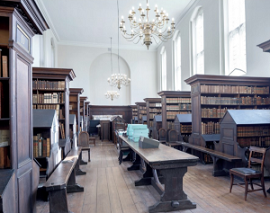 Completing works that widened public access to the hidden architectural spaces and collections of Durham Cathedral showcases exceptional project management.
---
Autumn clamp down on dust by HSE – site visits planned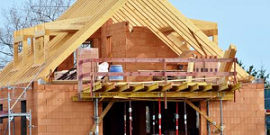 This month HSE is carrying out its latest construction inspection initiative with a focus in particular on measures in place to protect workers from occupational lung disease caused by asbestos, silica, wood and other dusts when carrying out common construction tasks.
---
Public property hubs to be delivered in Birmingham and Peterborough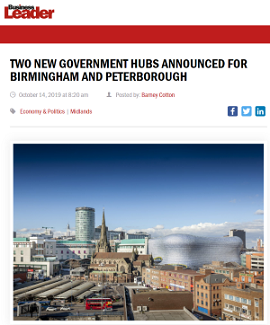 Peterborough and Birmingham are the latest places to benefit from the Government Hubs programme to regenerate city centre sites.
---
Banksy graffiti taken off Grade II listed Yorkshire bridge facing dismantling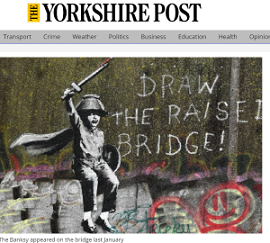 Graffiti by Banksy has been taken off a bridge in Hull as the Grade II (GII) listed Scott Street bridge itself faces dismantling.
---
The Liverpool Grade II 'jewel' that lies empty, derelict and vandalised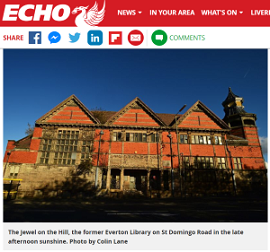 Liverpool landmark the Everton Library, a Grade II (GII) listed building that has been the focus of calls to restore it to its former glory continues to lie leaking, vandalised and derelict, when £5m could renovate the building, reports The Liverpool Echo.
---
Flintshire: Shotton steelworks' John Summers building to be restored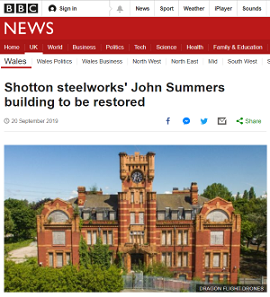 A landmark on a list of the UK's most endangered buildings, Shotton steelworks' Grade II-listed general office and clock tower, is to be brought back to life in Flintshire.
---