How to clean masonry
There are several different reasons for cleaning masonry:
It is important to first assess whether cleaning will benefit the building, as it can cause damage, either while cleaning is underway, or over a period of time after completion.
The type of dirt or other blemish and the material to be cleaned should be assessed and, in some cases, trials carried out. The client should be consulted on this process so that they are aware of the likely results and accept the quality standard of the work.
Other considerations might include:
The most common cleaning agent is water, however, this can create problems (such as decay) if it isn't used carefully, with the most appropriate chemicals. A typical technique is to apply water to the surface using a pressure washer. Pre-soaking the masonry fills its microscopic pores with water, keeping the chemicals on the surface and guarding against deeper penetration. A white residue can be left behind if the chemicals are not fully flushed out when the building dries.
Fungus, moss and mildew can generally be cleaned by using household liquid bleach in warm water, applied with a stiff-bristle brush. The solution must be rinsed off with clean water. As bleach can struggle to dissolve large amounts of growths, a broad-bladed putty knife may be used to scrape off as much as possible from the surface before applying the bleach. The bleach should be left for a short while before scrubbing with a brush and rinsing to properly remove the fungus spores which can quickly grow back.
A slightly more difficult cleaning problem is presented by oils, soot and mineral residue, which are often embedded deeper into the masonry pores than moss or mildew. A solution of muriatic acid and water can be applied, scrubbing off after around 15 minutes before rinsing.
Paint and other more embedded material can be removed by:
Sandblasting.
Wash-away or peel-off paint removers.
Hand or electric wire brushes.
Muriatic acid washing.
Power-washing.
IHBC NewsBlog
Futurism, manifest in the '70s!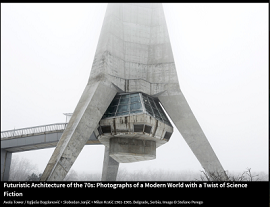 The photographic essay 'Futuristic Architecture of the 70s: Photographs of a Modern World with a Twist of Science Fiction', with images by Stefano Perego, from Arch Daily.
---
Warwick planners failed to properly consider impact of development on wildlife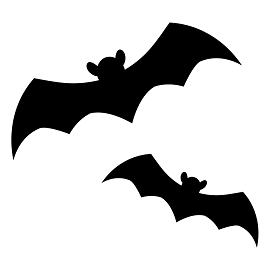 Warwick District Council is to pay a local wildlife group £1,000 and provide new hibernation boxes for bats said Local Government and Social Care Ombudsman.
---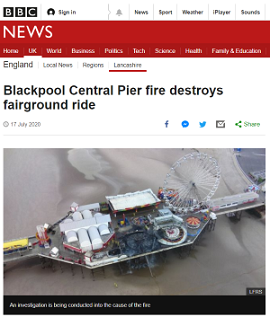 Some 50 firefighters have been tackling a blaze on Blackpool's Central Pier, built in 1868 and containing a 33m-high (108ft) Ferris wheel known as the Big Wheel installed in 1990.
---
Chancellor announces £2bn Green Homes Grant, part of £3Bn package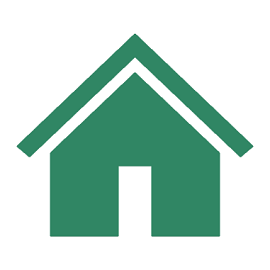 Chancellor Rishi Sunak has unveiled a new £2bn Green Homes Grant to retrofit homes and buildings across the country, part of a £3bn green investment package.
---
IHBC's first Virtual School a Marked Success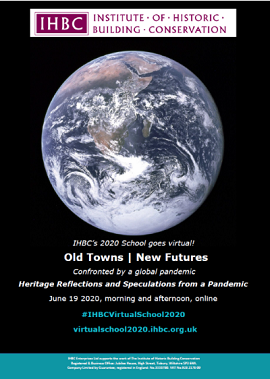 The first 'Virtual School' hosted by the IHBC was launched on 19 June with lead speakers covering pandemic-related topics shaping valued places over two sessions.
---
Take a Tour of Scotland in 3D, courtesy of HES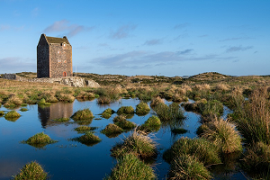 Anyone can immerse themselves in Scotland's history from home by exploring the interactive 3D models of towers, tombs, brochs and standing stones from Historic Environment Scotland (HES).
---
Two towers become one in Australian architectural first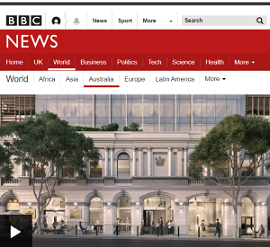 Two Brisbane skyscrapers are being stitched together to create a new 'green' building, the BBC has reported.
---
MPs are Asked for Views on £4bn Parliament Restoration Plan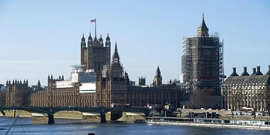 MPs and peers are being asked for their views on the planned restoration and renewal of the Houses of Parliament.
---
Ireland National Heritage Week: 15-23 August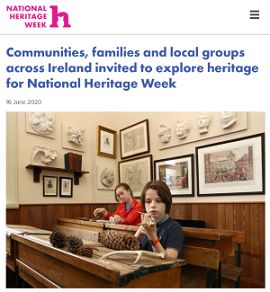 Plans are in place for a modified National Heritage Week for Ireland, which take into account ongoing restrictions on events and gatherings due to COVID-19.
---
Grimsby's historic Ice Factory thrown new survival lifeline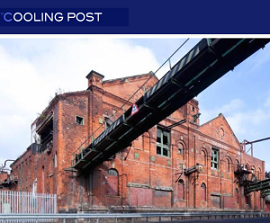 Opened in 1901, and derelict for the last 30 years, the Grimsby Ice Factory is the earliest and largest known surviving ice factory in the world. It still contains an array of historic ice making equipment including four J&E Hall ammonia compressors installed in 1931.
---