How to clean masonry
There are several different reasons for cleaning masonry:
It is important to first assess whether cleaning will benefit the building, as it can cause damage, either while cleaning is underway, or over a period of time after completion.
The type of dirt or other blemish and the material to be cleaned should be assessed and, in some cases, trials carried out. The client should be consulted on this process so that they are aware of the likely results and accept the quality standard of the work.
Other considerations might include:
The most common cleaning agent is water, however, this can create problems (such as decay) if it isn't used carefully, with the most appropriate chemicals. A typical technique is to apply water to the surface using a pressure washer. Pre-soaking the masonry fills its microscopic pores with water, keeping the chemicals on the surface and guarding against deeper penetration. A white residue can be left behind if the chemicals are not fully flushed out when the building dries.
Fungus, moss and mildew can generally be cleaned by using household liquid bleach in warm water, applied with a stiff-bristle brush. The solution must be rinsed off with clean water. As bleach can struggle to dissolve large amounts of growths, a broad-bladed putty knife may be used to scrape off as much as possible from the surface before applying the bleach. The bleach should be left for a short while before scrubbing with a brush and rinsing to properly remove the fungus spores which can quickly grow back.
A slightly more difficult cleaning problem is presented by oils, soot and mineral residue, which are often embedded deeper into the masonry pores than moss or mildew. A solution of muriatic acid and water can be applied, scrubbing off after around 15 minutes before rinsing.
Paint and other more embedded material can be removed by:
Sandblasting.
Wash-away or peel-off paint removers.
Hand or electric wire brushes.
Muriatic acid washing.
Power-washing.
IHBC NewsBlog
Mapping tool for unused construction materials launched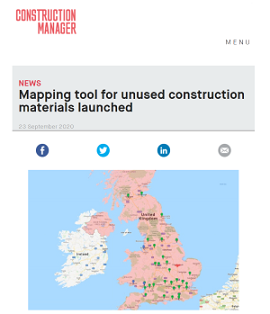 A mapping tool that provides contractors and their suppliers with a central database of local Materials Exchange Platform (MEP) projects to help cut waste by finding a home for unused materials has been launched.
---
'Unusual' WW2 sites listed and upgraded to mark 80th anniversary of Battle of Britain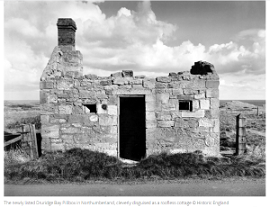 An air raid shelter, a pillbox cleverly disguised as a roofless cottage, a rare Chain Home radar defence tower, and a war memorial have been granted protection.
---
Derby City Council plans to knock down the 43-year old Assembly Rooms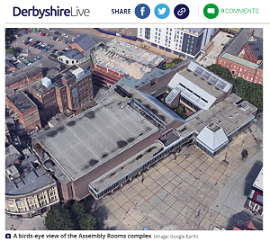 A planning application has been submitted by Derby City Council to knock down the Assembly Rooms – which has played host to the likes of Elton John, Iron Maiden, Take That, etc.
---
RIBA launches new contracts for the provision of conservation architectural services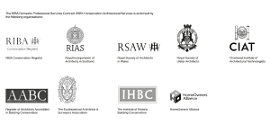 Specifically tailored for conservation projects, the Royal Institute of British Architects (RIBA) has launched two brand new professional services contracts.
---
Liverpool Mayor blocks £5m zip wire plan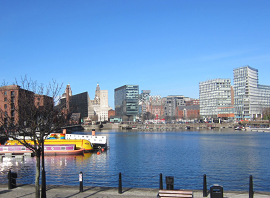 Liverpool Mayor Joe Anderson has made a dramatic intervention into the zip wire row which has divided people, politicians and businesses in the city.
---
Big Ben's roof is revealed as conservation work continues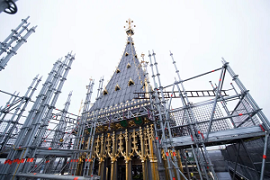 The roof of the Elizabeth Tower (also known as Big Ben) is slowly becoming visible again from 28 September 2020, as part of the scaffolding is removed.
---
Discover webinars, lectures, training, and other events via IHBC's CPD Circular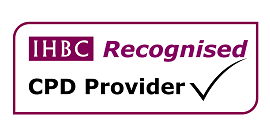 The IHBC lists quality providers of education and learning in the historic built environment, and emails a monthly recap of their upcoming events.
---
Denmark's 300-year-old homes of the future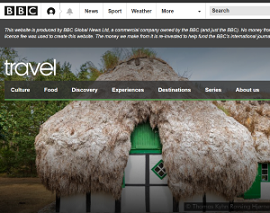 On Læsø, houses are thatched with thick, heavy bundles of silvery seaweed that have the potential to be a contemporary building material around the world.
---
Upcoming Heritage Open Days to feature in-person and online events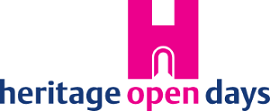 For the first time in its history, England's largest festival of heritage and culture will feature online events as well as in-person activities. Heritage Open Days (HODs) returns in September, thanks to support from players of People's Postcode Lottery.
---
RSA report 'Heritage for inclusive growth' published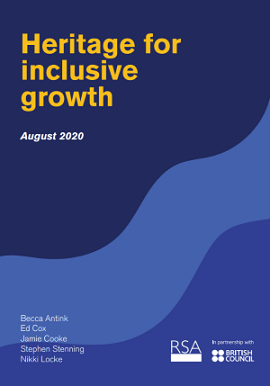 The Royal Society for the encouragement of Arts, Manufactures and Commerce (RSA) shows the scale of the 'missed opportunity' if we continue to separate heritage policymaking and economic policymaking.
---