How to clean masonry
There are several different reasons for cleaning masonry:
It is important to first assess whether cleaning will benefit the building, as it can cause damage, either while cleaning is underway, or over a period of time after completion.
The type of dirt or other blemish and the material to be cleaned should be assessed and, in some cases, trials carried out. The client should be consulted on this process so that they are aware of the likely results and accept the quality standard of the work.
Other considerations might include:
The cause of the problem, i.e. whether it is due to a construction defect, lack of maintenance, damp, and so on.
Whether it is causing damage and/or harm to the building.
The possible damage to the building fabric as a result of cleaning.
The standard of cleanliness to be achieved.
The most common cleaning agent is water, however, this can create problems (such as decay) if it isn't used carefully, with the most appropriate chemicals. A typical technique is to apply water to the surface using a pressure washer. Pre-soaking the masonry fills its microscopic pores with water, keeping the chemicals on the surface and guarding against deeper penetration. A white residue can be left behind if the chemicals are not fully flushed out when the building dries.
Fungus, moss and mildew can generally be cleaned by using household liquid bleach in warm water, applied with a stiff-bristle brush. The solution must be rinsed off with clean water. As bleach can struggle to dissolve large amounts of growths, a broad-bladed putty knife may be used to scrape off as much as possible from the surface before applying the bleach. The bleach should be left for a short while before scrubbing with a brush and rinsing to properly remove the fungus spores which can quickly grow back.
A slightly more difficult cleaning problem is presented by oils, soot and mineral residue, which are often embedded deeper into the masonry pores than moss or mildew. A solution of muriatic acid and water can be applied, scrubbing off after around 15 minutes before rinsing.
Paint and other more embedded material can be removed by:
Sandblasting.
Wash-away or peel-off paint removers.
Hand or electric wire brushes.
Muriatic acid washing.
Power-washing.
IHBC NewsBlog
2021 Building Conservation Directory published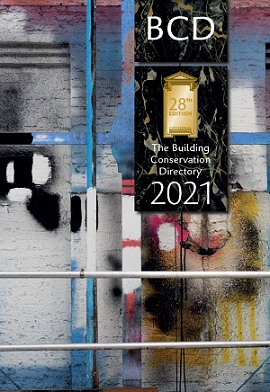 The 2021 edition of the Building Conservation Directory, also available online, has been published. Find skilled trades specialising in work to historic and traditional buildings.
---
BT dials up 'Adopt a Kiosk' scheme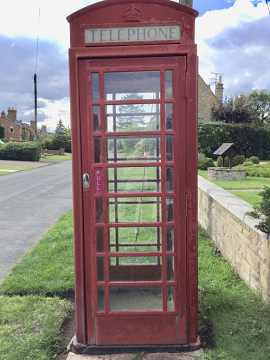 BT has revealed that almost 4,000 of its iconic red phone boxes across the UK are available for local communities to adopt for just £1.
---
Watch IHBC's webinar on 'Retrofit of Traditional Buildings'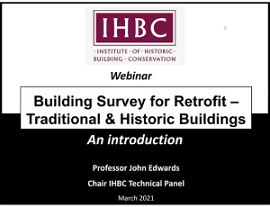 On 26 March the IHBC, led by Prof. John Edwards, hosted a free one-hour CPD webinar 'Introduction to Building Survey for Retrofit' for sector professionals.
---
Has the world left Europe behind?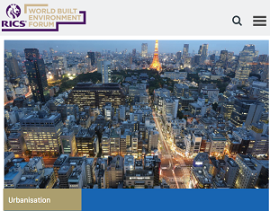 Greg Clark, writing an opinion piece for RICS, explores how good governance in cities pays dividends.
---
AHF on 'Transforming Places through Heritage'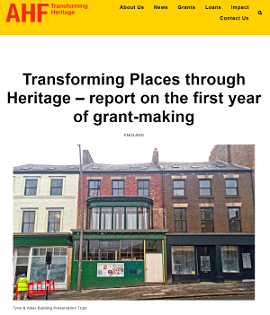 The Architectural Heritage Fund has issued a report on the first year of its 'Transforming Places Through Heritage' grants programme, funded by DCMS.
---
'Star Cities', Marvels of Renaissance Engineering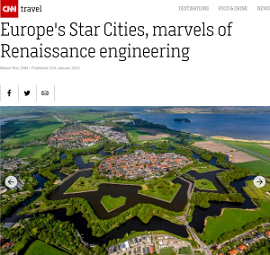 Europe's star cities are scattered all over Europe but their perfect geometrical beauty can only be fully admired when seen from above.
---
COTAC Releases Insight 1 series – The Need to Appreciate the Built Heritage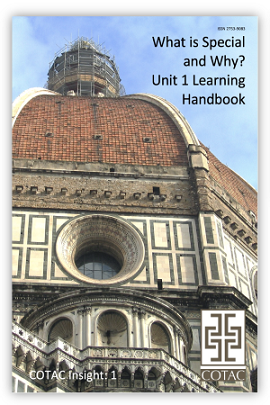 The freely available Insight 1 series targets a wide range of cohorts who wish to gain an appreciation of practical heritage conservation.
---
Palace of Westminster 'deteriorating faster than it can be fixed'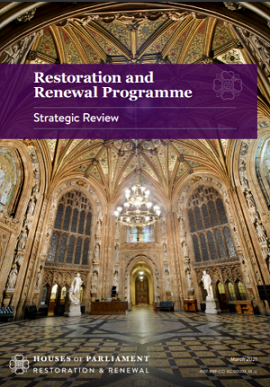 The restoration and renewal of the Palace of Westminster is of 'paramount importance' according to the recent strategic review.
---
Find Webinars and other Events pertaining to Heritage Conservation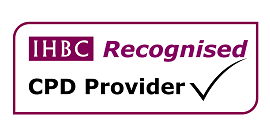 The IHBC's monthly CPD Circular showcases upcoming Events, Awards, Placements, Bursaries & Scholarships, Calls for Papers and more from across the UK and beyond.
---
139-Year-Old Victorian house moves through San Francisco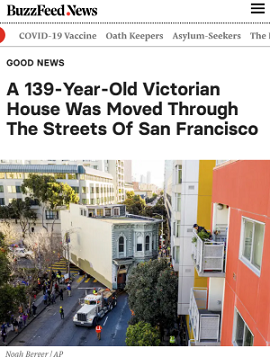 The move of a 139 year old Victorian House through the streets of San Francisco drew an excited crowd of onlookers who came out to watch a truck slowly and carefully pull the historic house through the streets.