How to clean masonry
There are several different reasons for cleaning masonry:
It is important to first assess whether cleaning will benefit the building, as it can cause damage, either while cleaning is underway, or over a period of time after completion.
The type of dirt or other blemish and the material to be cleaned should be assessed and, in some cases, trials carried out. The client should be consulted on this process so that they are aware of the likely results and accept the quality standard of the work.
Other considerations might include:
The most common cleaning agent is water, however, this can create problems (such as decay) if it isn't used carefully, with the most appropriate chemicals. A typical technique is to apply water to the surface using a pressure washer. Pre-soaking the masonry fills its microscopic pores with water, keeping the chemicals on the surface and guarding against deeper penetration. A white residue can be left behind if the chemicals are not fully flushed out when the building dries.
Fungus, moss and mildew can generally be cleaned by using household liquid bleach in warm water, applied with a stiff-bristle brush. The solution must be rinsed off with clean water. As bleach can struggle to dissolve large amounts of growths, a broad-bladed putty knife may be used to scrape off as much as possible from the surface before applying the bleach. The bleach should be left for a short while before scrubbing with a brush and rinsing to properly remove the fungus spores which can quickly grow back.
A slightly more difficult cleaning problem is presented by oils, soot and mineral residue, which are often embedded deeper into the masonry pores than moss or mildew. A solution of muriatic acid and water can be applied, scrubbing off after around 15 minutes before rinsing.
Paint and other more embedded material can be removed by:
Sandblasting.
Wash-away or peel-off paint removers.
Hand or electric wire brushes.
Muriatic acid washing.
Power-washing.
IHBC NewsBlog
Historic Photographer of the Year 2020 Winners Announced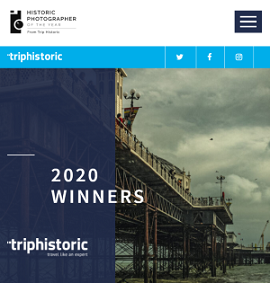 The awards showcase the very best historic places and cultural sites from across the globe.
---
IHBC Launches new 'Guidance Note' on Alterations to Listed Buildings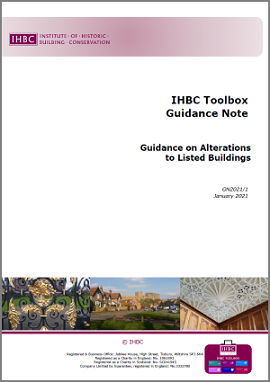 The IHBC's latest Toolbox Guidance Note, on 'Alterations to Listed Buildings' has been issued following UK-wide consultation.
---
Caithness Iron Age Stone Tower Conserved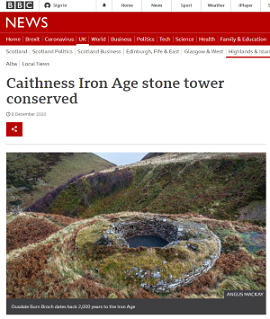 The ruins of Ousdale Burn Broch, north of Helmsdale in Caithness, had fallen into further disrepair over the past 130 years.
---
The American Air Museum at Duxford has been listed Grade II*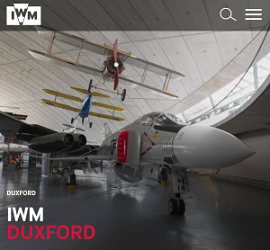 Europe's largest air museum and Britain's best-preserved Second World War airfield – has been included in Grade II* listing, even though technically too recent.
---
West Dean College wins Sussex Heritage Trust Award 2020 for Roof Restoration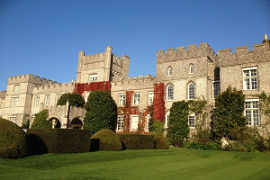 The College of Arts and Conservation has won the award for a for a project which provides or improves facilities for the community, including a £5.8M restoration of the College's 126-year-old roof.
---
Stowe North Hall & WMF: A Step Closer to Completion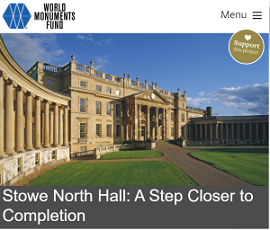 Completion of the restoration of Stowe House's North Hall, largely funded by World Monuments Fund (WMF), came a step closer this summer with the installation of a statue of Mercury opposite the imposing Laocoön group installed last year.
---
IHBC CREATIVE Conservation Fund launched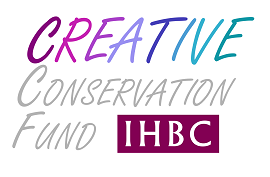 The CREATIVE Conservation Fund helps the IHBC generate and distribute funds exclusively to deserving causes in built and historic environment conservation.
---
The tunnel near Plymouth with a nuclear secret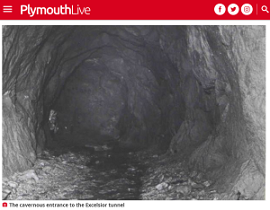 For years, there have been rumours whispered around Plymouth and Cornwall about so-called 'nuclear tunnels' that exist beneath the Tamar Valley.
---
141 bridges with 'very poor' rating remain open to avoid disruption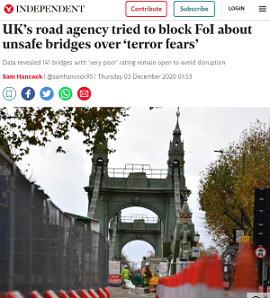 Just under half of England's busiest bridges are severely defected or damaged, but have remained open due to concerns about an influx of traffic should repairs be ordered, it has been revealed.
---
IHBC's new issue of 'Context' released, Oxford themed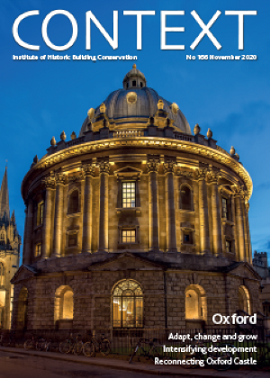 The issue focusses on the future of an historic city – Oxford – and includes an introduction by Layla Moran MP, Chair of the new APPG on Conservation, People and Places which has the IHBC as its Secretariat.
---