How to clean masonry
There are several different reasons for cleaning masonry:
For aesthetic reasons.
To maintain older buildings in a good condition.
To protect the historic fabric of buildings.
It is important to first assess whether cleaning will benefit the building, as it can cause damage, either while cleaning is underway, or over a period of time after completion.
The type of dirt or other blemish and the material to be cleaned should be assessed and, in some cases, trials carried out. The client should be consulted on this process so that they are aware of the likely results and accept the quality standard of the work.
Other considerations might include:
The cause of the problem, i.e. whether it is due to a construction defect, lack of maintenance, damp and so on.
Whether it is causing damage and/or harm to the building.
The possible damage to the building fabric as a result of cleaning.
The standard of cleanliness to be achieved.
How long should the fabric, in its cleaned condition, last?
The most common cleaning agent is water, however, this can create problems (such as decay) if it isn't used carefully, with the most appropriate chemicals. A typical technique is to apply water to the surface using a pressure washer. Pre-soaking the masonry fills its microscopic pores with water, keeping the chemicals on the surface and guarding against deeper penetration. A white residue can be left behind if the chemicals are not fully flushed out when the building dries.
Fungus, moss and mildew can generally be cleaned by using household liquid bleach in warm water, applied with a stiff-bristle brush. The solution must be rinsed off with clean water. As bleach can struggle to dissolve large amounts of growths, a broad-bladed putty knife may be used to scrape off as much as possible from the surface before applying the bleach. The bleach should be left for a short while before scrubbing with a brush and rinsing to properly remove the fungus spores which can quickly grow back.
A slightly more difficult cleaning problem is presented by oils, soot and mineral residue, which are often embedded deeper into the masonry pores than moss or mildew. A solution of muriatic acid and water can be applied, scrubbing off after around 15 minutes before rinsing.
Paint and other more embedded material can be removed by:
Sandblasting.
Wash-away or peel-off paint removers.
Hand or electric wire brushes.
Muriatic acid washing.
Power-washing.
IHBC NewsBlog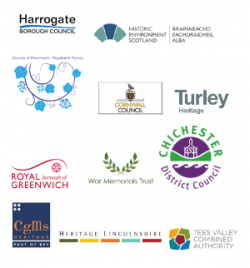 From conservation & design, DAC support and project management, to designation in Scotland!
---
IHBC meets Wikipedia - new entry posted by IHBC Chair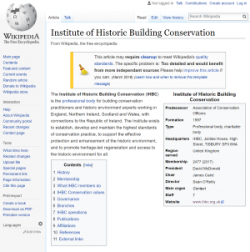 A Wikipedia entry for the IHBC, drafted by IHBC Chair James Caird, has now been published.
---
Boost your IHBC accreditation submission and CPD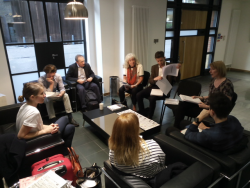 FREE application support MATE sessions: Nottingham (25/04), Belfast (31/05), Glasgow (7/06)
---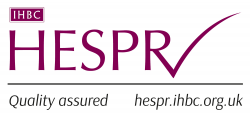 Project management for the Wordsworth Trust, closing 30/04, £40,000 contract.
---
IHBC Heritage from the doorstep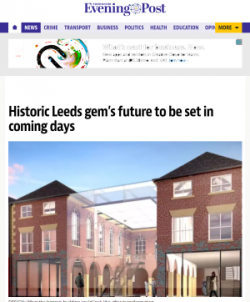 The Yorkshire Evening Post describes how an ageing heritage asset, the White Cloth Hall - one of Leeds' oldest buildings could see its future secured.
---
Heritage Alliance publishes first ever international report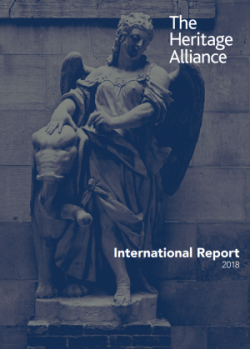 The Heritage Alliance (THA) has published the first ever report on the independent heritage sector's impact overseas, led by past THA CEO, Kate Pugh.
---
£27M funding scheme to improve lakes and rivers in England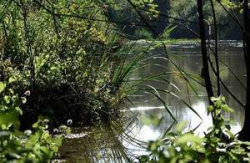 A new £27 million scheme is open for applicants to help improve England's waterways, funded by the European Agricultural Fund for Rural Development.
---
Pilot scheme launched to help build a sustainable future for listed places of worship
The new two-year £1.8m scheme is to be piloted with expert advisors working across the urban and rural areas of Manchester and Suffolk.