New energy retrofit concept: 'renovation trains' for mass housing
This article summarises a research paper, 'New energy retrofit concept: 'renovation trains' for mass housing', by Ronald Rovers, published in 2014 in --Building Research & Information, 42:6, 757-767, DOI: 10.1080/09613218.2014.926764.
---
Reducing greenhouse gas emissions in the EU housing stock by 20% by 2020, requires either that the energy consumption of all houses is reduced by 20%, or that 20% of all houses are retro-fitted to a zero-carbon standard. There are approximately 213 million houses in the EU, so retrofitting 20% by 2020 would involve urgent and substantial works to more than 40 million houses.
This paper presents the findings of a pilot project which adopted a large-scale, rapid retrofitting process for 150 houses in Kerkrade in the Netherlands. The pilot focussed on the low-energy retrofit of social housing in an area suffering from decreasing density due to population changes. Retrofitted properties were a combination of one and two family terraced houses typical of 1970s construction, with non-load bearing front and rear facades.
The process is described as a 'renovation train', with the each set of activities moving on by one house a day and a total time of ten days per house. Works were undertaken whilst the houses were occupied as previous experience had shown that temporarily rehousing people was costly and stressful.
Inhabitants were asked to move their furniture 0.5 m away from the front and rear facades and a temporary plastic wall was installed to provide protection and create a small working space for the builders. The facades, roof and internal building services were renovated, but the rest of the house remained untouched. Prefabricated elements were used, with some piping and connections pre-installed. A modern heating boiler system was installed, along with photovoltaic panels, a storage tank and a ventilation heat exchanger.
The process cost more than €100,000 per house. However, the works gave the houses a 50-year prolonged lifetime and reduced energy costs from €140 to €40 a month. €60 of the savings go towards a rent increase to contribute to the retrofit, leaving the inhabitants with €40 a month.
The paper recommends that future projects should consider the environmental impact of materials, particularly if standards move from low energy to zero energy, as there is the potential to simply shift the carbon cost from operation to construction. Care must also be taken regarding people's perception of standardised solutions, and the desire for individuality in housing design.
Last year, the Kerkrade West project became the model for a nationwide initiative, with six housing corporations and four consortia of 'comakers' planning to renovate 100,000 houses.
---
Ronald Rovers (2014) New energy retrofit concept: 'renovation trains' for mass housing, Building Research & Information, 42:6, 757-767, DOI: 10.1080/09613218.2014.926764.
Read the full paper at Taylor & Francis Online.
[edit]
Find out more
IHBC NewsBlog
Drinkers toast the future after historic Leeds pub granted GII listed heritage status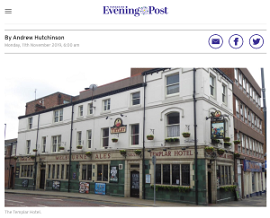 The Templar Hotel on Vicar Lane has been listed at Grade II by the Department for Digital, Culture, Media and Sport on the advice of Historic England.
---
Housing Minister announces new champion for modern 'MMC' housebuilding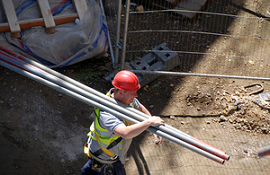 Government has announced a new Champion for Modern Methods of Construction as part of the government's drive to make the UK the global leader in housing standards.
---
RTPI on 'Why planning needs better outcome measurement'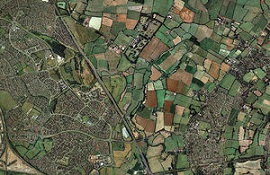 Planning is about so much more than the number of applications approved and the speed of processing them so the RTPI is commissioning research aimed at producing a toolkit that can demonstrate a wider range of outcomes.
---
The rise of 'facadism' in London, from the BBC and 'The Gentle Author'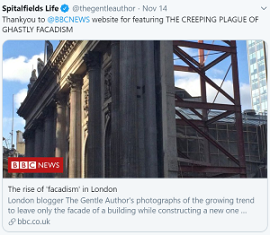 London blogger The Gentle Author has been photographing the changing face of London, focusing on what is known as 'facadism', the practice of destroying everything apart from the front wall and constructing a new building behind it.
---
Great Yarmouth Winter Gardens Facing Off Dilapidation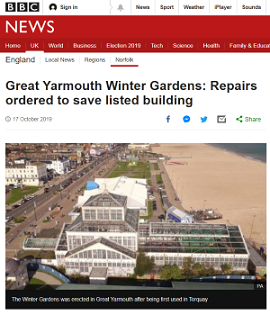 Urgent repairs have been ordered to save one of the country's most endangered buildings from dilapidation while Great Yarmouth Borough Council seeks an investor.
---
Construction urged to do more for butterflies and bees, via SNH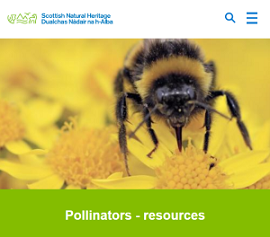 SNH has published new guidance on how best to fit pollinators into urban design and construction with a series of easy steps to suit all project budgets and sizes.
---
Applications now open for the Sustainability Scholarship for 2020: Closing 29/11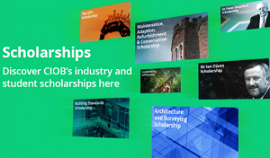 Applications are invited for the Sustainability Scholarship 2020, with successful applicants to receive £3000, support and mentoring from experts, and closing 29 November.
---
Government asked to save plans for Queensbury tunnel cycle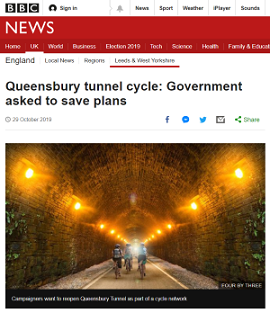 It was hoped the 1.4 mile (2.3km) Victorian Queensbury Tunnel could be used by cyclists travelling between Bradford and Halifax, but plans have been threatened.
---
Case Study in Durham Cathedral: Project Managment and Building Services Challenges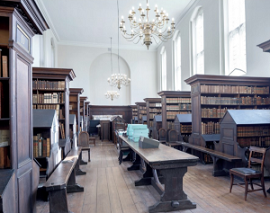 Completing works that widened public access to the hidden architectural spaces and collections of Durham Cathedral showcases exceptional project management.
---
Autumn clamp down on dust by HSE – site visits planned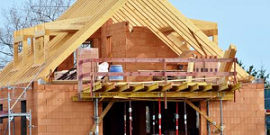 This month HSE is carrying out its latest construction inspection initiative with a focus in particular on measures in place to protect workers from occupational lung disease caused by asbestos, silica, wood and other dusts when carrying out common construction tasks.
---
Public property hubs to be delivered in Birmingham and Peterborough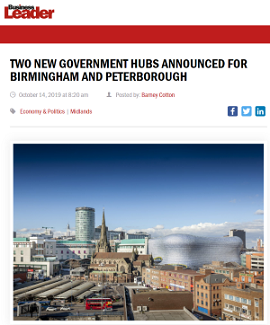 Peterborough and Birmingham are the latest places to benefit from the Government Hubs programme to regenerate city centre sites.
---