New energy retrofit concept: 'renovation trains' for mass housing
This article summarises a research paper, 'New energy retrofit concept: 'renovation trains' for mass housing', by Ronald Rovers, published in 2014 in --Building Research & Information, 42:6, 757-767, DOI: 10.1080/09613218.2014.926764.
---
Reducing greenhouse gas emissions in the EU housing stock by 20% by 2020, requires either that the energy consumption of all houses is reduced by 20%, or that 20% of all houses are retro-fitted to a zero-carbon standard. There are approximately 213 million houses in the EU, so retrofitting 20% by 2020 would involve urgent and substantial works to more than 40 million houses.
This paper presents the findings of a pilot project which adopted a large-scale, rapid retrofitting process for 150 houses in Kerkrade in the Netherlands. The pilot focussed on the low-energy retrofit of social housing in an area suffering from decreasing density due to population changes. Retrofitted properties were a combination of one and two family terraced houses typical of 1970s construction, with non-load bearing front and rear facades.
The process is described as a 'renovation train', with the each set of activities moving on by one house a day and a total time of ten days per house. Works were undertaken whilst the houses were occupied as previous experience had shown that temporarily rehousing people was costly and stressful.
Inhabitants were asked to move their furniture 0.5 m away from the front and rear facades and a temporary plastic wall was installed to provide protection and create a small working space for the builders. The facades, roof and internal building services were renovated, but the rest of the house remained untouched. Prefabricated elements were used, with some piping and connections pre-installed. A modern heating boiler system was installed, along with photovoltaic panels, a storage tank and a ventilation heat exchanger.
The process cost more than €100,000 per house. However, the works gave the houses a 50-year prolonged lifetime and reduced energy costs from €140 to €40 a month. €60 of the savings go towards a rent increase to contribute to the retrofit, leaving the inhabitants with €40 a month.
The paper recommends that future projects should consider the environmental impact of materials, particularly if standards move from low energy to zero energy, as there is the potential to simply shift the carbon cost from operation to construction. Care must also be taken regarding people's perception of standardised solutions, and the desire for individuality in housing design.
Last year, the Kerkrade West project became the model for a nationwide initiative, with six housing corporations and four consortia of 'comakers' planning to renovate 100,000 houses.
---
Ronald Rovers (2014) New energy retrofit concept: 'renovation trains' for mass housing, Building Research & Information, 42:6, 757-767, DOI: 10.1080/09613218.2014.926764.
Read the full paper at Taylor & Francis Online.
IHBC NewsBlog
'Local Heritage Listing: Identifying and Conserving Local Heritage' Published
Historic England has published a new edition of its advice note on how local heritage listing and local heritage lists can be formally identified as part of the wider range of designation so that they can be taken into account in planning applications.
---
Hammersmith Bridge illuminated red in Valentine's Day message to Government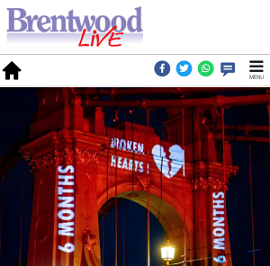 The stunt aimed at highlighting ongoing delays to its repair, as the 133-year-old west London bridge has been closed to traffic since April 2019 when cracks appeared in its pedestals.
---
Drone Surveying a London Landmark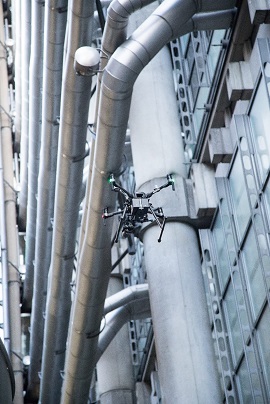 Uninhabited Aerial Vehicles (UAVs) have been used to undertake a survey of the Lloyd's building's external façade in the heart of the City of London.
---
Green Party calls for no VAT on refurbishment in new Parliamentary petition
The petition calls on the government to remove VAT on refurbishment projects and raise VAT on non-Passivhaus new-build construction to 20 per cent. Retrofitting is carbon-efficient but the current VAT regime privileges new build over refurbishment.
---
Conservation Professionals Concerned about Future Planning Policy

Directors of the IHBC and the Victorian Society are among those whose opinions are featured in the RICS in-house publication Modus as it explores heritage impacts in England's planning proposals.
---
Learn all about the Professions in Building Conservation at upcoming Conference

Glasgow City Heritage Trust (GCHT) 3-day online conference aimed at anyone working, or interested in working, within the building and heritage sectors.
---
New use for abandoned oil rigs: Offshore reefs!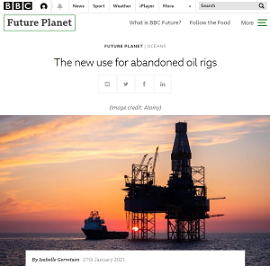 One way in which these old rigs can be remarkably useful is that the subsurface rig can provide the ideal skeleton for coral reefs, allowing the remarkable ecosystems beneath the waves come into their own.
---
Birnbeck Pier, in Weston-super-Mare, to undergo Restoration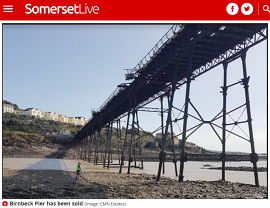 A new company – Birnbeck Holdings Limited – has now been set up by CNM Estates which has purchased Birnbeck Island and the historic pier.
---
Ecclesiastical Heritage Risk Barometer 2020 Published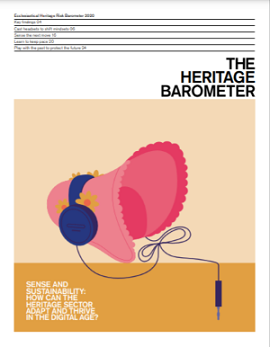 The publication offers research to help answer the question: 'How can the heritage sector adapt and thrive in the digital age'?
---
Victorian Bath House dug up from under a Manchester Car Park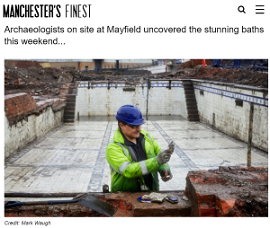 A stunning Victorian Bath House has been uncovered during works on creating the city's first public park in over 100 years.