New energy retrofit concept: 'renovation trains' for mass housing
This article summarises a research paper, 'New energy retrofit concept: 'renovation trains' for mass housing', by Ronald Rovers, published in 2014 in --Building Research & Information, 42:6, 757-767, DOI: 10.1080/09613218.2014.926764.
---
Reducing greenhouse gas emissions in the EU housing stock by 20% by 2020, requires either that the energy consumption of all houses is reduced by 20%, or that 20% of all houses are retro-fitted to a zero-carbon standard. There are approximately 213 million houses in the EU, so retrofitting 20% by 2020 would involve urgent and substantial works to more than 40 million houses.
This paper presents the findings of a pilot project which adopted a large-scale, rapid retrofitting process for 150 houses in Kerkrade in the Netherlands. The pilot focussed on the low-energy retrofit of social housing in an area suffering from decreasing density due to population changes. Retrofitted properties were a combination of one and two family terraced houses typical of 1970s construction, with non-load bearing front and rear facades.
The process is described as a 'renovation train', with the each set of activities moving on by one house a day and a total time of ten days per house. Works were undertaken whilst the houses were occupied as previous experience had shown that temporarily rehousing people was costly and stressful.
Inhabitants were asked to move their furniture 0.5 m away from the front and rear facades and a temporary plastic wall was installed to provide protection and create a small working space for the builders. The facades, roof and internal building services were renovated, but the rest of the house remained untouched. Prefabricated elements were used, with some piping and connections pre-installed. A modern heating boiler system was installed, along with photovoltaic panels, a storage tank and a ventilation heat exchanger.
The process cost more than €100,000 per house. However, the works gave the houses a 50-year prolonged lifetime and reduced energy costs from €140 to €40 a month. €60 of the savings go towards a rent increase to contribute to the retrofit, leaving the inhabitants with €40 a month.
The paper recommends that future projects should consider the environmental impact of materials, particularly if standards move from low energy to zero energy, as there is the potential to simply shift the carbon cost from operation to construction. Care must also be taken regarding people's perception of standardised solutions, and the desire for individuality in housing design.
Last year, the Kerkrade West project became the model for a nationwide initiative, with six housing corporations and four consortia of 'comakers' planning to renovate 100,000 houses.
---
Ronald Rovers (2014) New energy retrofit concept: 'renovation trains' for mass housing, Building Research & Information, 42:6, 757-767, DOI: 10.1080/09613218.2014.926764.
Read the full paper at Taylor & Francis Online.
[edit]
Find out more
IHBC NewsBlog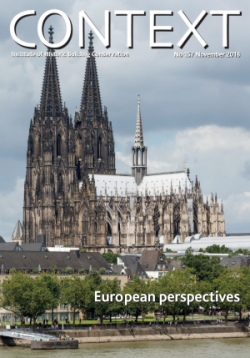 'European Perspectives' in Context 157, includes Jokilehto on 'Concerning Heritage', 'Brexit' takes and more.
---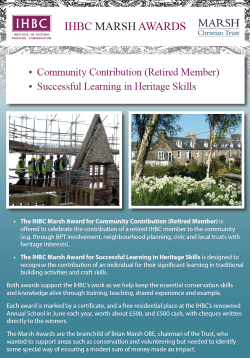 Nominate for the IHBC Marsh Awards 2019 – Celebrate OUTSTANDING retired IHBC members, and SUCCESSFUL new Heritage Learners – Closing 28 Feb!
---
IHBC HESPR top pick from £200K+ costed work this week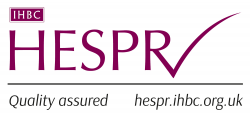 The National Heritage Memorial Fund (NHMF) seeks 'Parks for People' impact assessment, closing 28/01, value £55-60k.
---
Locally-driven approach is needed to rejuvenate town centres
Expert retail industry panel, the Town Centres Expert Panel, calla for a community-focused approach to tackling the challenges facing high streets and town centres.
---
BEIS Committee energy efficiency inquiry - deadline of 17 January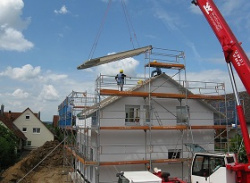 Business, Energy & Industrial Strategy Committee inquiry into Government's approach to delivering energy efficiency improvements to buildings – submissions deadline 17/1.
---
Heritage Lottery Fund: 'Updated Policy Directions' issued by DCMS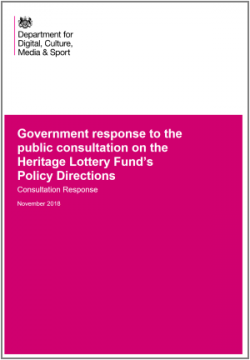 Following consultation, updated policy directions have been issued to the Heritage Lottery Fund (HLF) in its role as a distributing body of National Lottery funds.
---
BSI: UK to maintain European standards position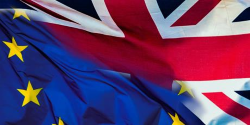 European Standards Organizations have approved a plan to secure BSI's membership post-Brexit.
---
CIOB Parliamentary Reception launches call for improving quality in the built environment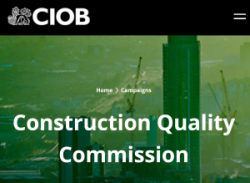 The Chartered Institute of Building's parliamentary reception on 12 Dec launched its report 'Improving Quality in the Built Environment'.
---
Programme to support placemaking in England at local level launched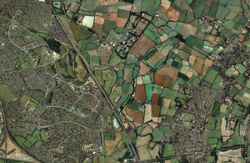 RIBA, Chartered Institute of Housing (CIH), Local Government Association (LGA) and RTPI's 'Future Place' will recognise, reward and encourage high quality placemaking.
---
SPAB awards for new design in historic settings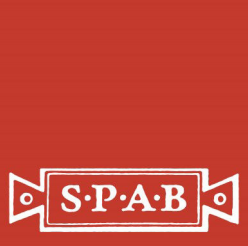 3 young architecture graduates have won the SPAB's, Philip Webb Award, for schemes proving that with imagination and sensitivity you don't need to demolish historic buildings.
---
Dounreay nuclear reactor demolition contract awarded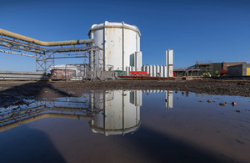 The decommissioning of Dounreay's oldest nuclear reactor in Scotland has taken a major step forward with the award of a multi-million pound demolition contract.
image: Open Government Licence v3.0
---
Civic Voice plans for 2019 - more Conservation Area advocacy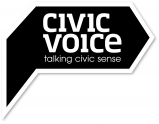 Civic Voice has highlighted how 'hundreds of conservation areas mark their 50th anniversary' in 2019, as it continues its Big Conservation Conversation.
---
Launch of a new strategic framework for heritage science in the UK: 2018-2023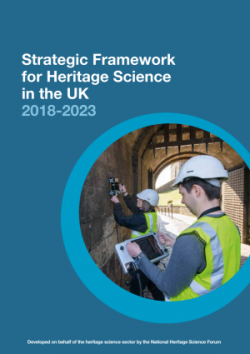 A new strategic framework for heritage science in the UK has been launched.
---
Planning Awards 2019 open - deadline 24 Jan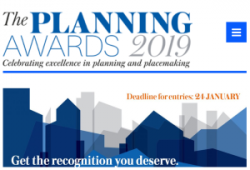 The 2019 Planning Awards have been launched, with categories including an award for 'best use of heritage in placemaking' among 25 linked categories.