Castle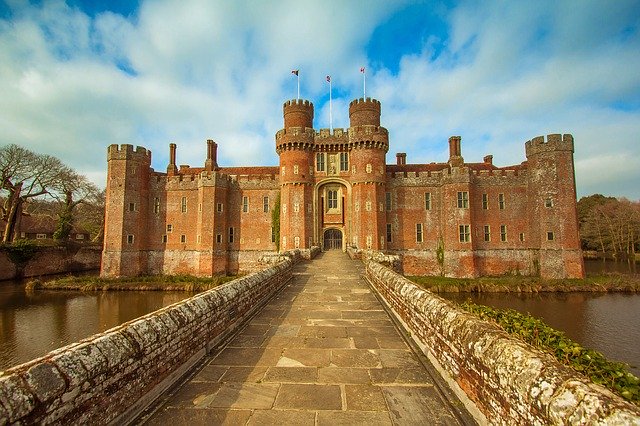 Herstmonceux in Sussex (begun 1460) is a brick-built castle.
[edit]
Introduction
A castle is a fortified structure typically constructed by royalty or nobility for defensive and administrative purposes. As prime examples of military architecture, castles as they are known today in the UK, developed after the Norman invasion and from the late eleventh century were to become, along with the cathedral, a defining component of the architecture of the Middle Ages.
They vary tremendously in shape, form and luxury, ranging from small family dwelling towers with just a few rooms, to great complexes resembling a walled town. During the Middle Ages, castles dominated landscapes throughout Europe.
From the early mottes (flat-topped earthen mounds) with simple timber towers, rectangular keeps (main tower) and bailey walls (concentric walls around the keep), the castle developed into a complex defensive structure capable of repelling attack.
Primarily originating as defensive structures, some castles were also used for offensive purposes, allowing raids to be launched into the surrounding countryside. They could also control adjacent travel routes and important local amenities, such as water sources, fertile land and mills.
The castle was typically the centre of an estate, the seat of a local lord, baron or duke and was often the catalyst for the development of a settlement around it. With time, this would often grew to become a town and later a city. Warwick is a prime example.
In addition to fulfilling their defensive functions, castles changed though the ages to accommodate administrative duties and also to become the home of the area's nobility. By the mid-15th century, castles metamorphosed into country houses with domestic and administrative functions. In France, the great castles would eventually become chateaux.
Typically, castles comprise a fortified tower (keep) – the most strongly defended part of the castle – surrounded by a ring (one or more) of high masonry walls. The tower may be topped by crenelated battlements and turrets with arrow slits and machicolations from which to shower attackers below with arrows, spears and boiling oil. Some castles have a moat (a ditch full of water) encircling the settlement to make it more difficult to get into a position to scale the walls.
To increase their defensive capabilities, castles may have had two or more concentric rings of walls around them (curtain walls), each creating a circuitous area of land called a bailey. Although the forms of castles vary according to the conditions which shaped them, another feature that was more or less constant was the portcullis – a vertically sliding timber or metal grating used to control the main entry point into the castle. This could be raised quickly and lowered even more quickly thanks to the action of gravity.
Various disparate functions might be accommodated by a castle, such as dungeons (places of incarceration) at one extreme, to entertaining friends and other nobles at the other.
Prior to the Norman invasion of 1066, timber was used to build the keep and surrounding stockade, an arrangement known as motte and bailey. After 1066, stone became more important for building castles. However, from the fifteenth century, numerous castles, such as Tattershall, Lincolnshire (begun 1434) and Herstmonceux, Sussex (b. 1460) were built of brick. This emerged principally in those localities where good building stone was either non-existent or in short supply.
The development of gunpowder-based artillery in the 14th century gradually affected castle design as it provided the means to breakthrough thick masonry walls. This made castles undesirable places to live, and as a result, they went into decline, although they continued to be built right up to the 16th century. Eventually, they were replaced by fortresses which had a purely defensive role with no civil administration functions. Castles then became more important as residences which could also express the power and prestige of the occupant. Eventually, castles morphed into country houses and stately homes.
IHBC NewsBlog
IHBC at COP26 - Conserving our Places Conserves our Planet 1-12 Nov 2021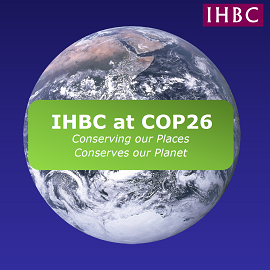 The IHBC seeks to raise awareness and understanding of how building conservation philosophy and practice contributes towards meeting the challenge of climate change.
---
IHBC's latest CONTEXT explores 'Conservation Leadership by the People'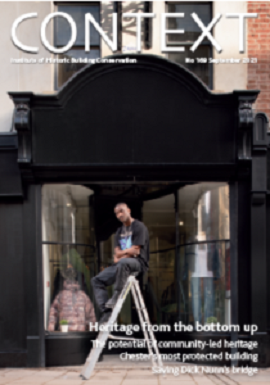 From Amenity Societies and Wentworth Woodhouse to Kurt Schwitters, Scotland's Towns, Chester and more...
---
Edinburgh's Royal High School to become '£55M national centre for music'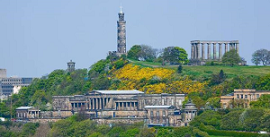 The former Royal High School building in Edinburgh is to be transformed into a £55 million national centre for music after the City of Edinburgh Council agreed to the lease of the historic property.
---
IHBC, CIfA, IEMA launch Principles of Cultural Heritage Impact Assessment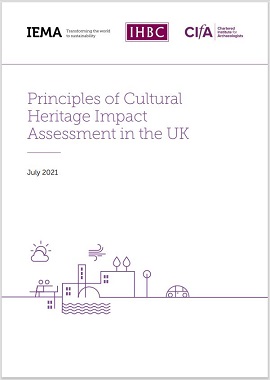 The joint-institute document aims to help maintain cultural heritage by providing a consistent framework across different sectors & geographies
---
Enter Now to Win: IHBC's GASA Awards 2021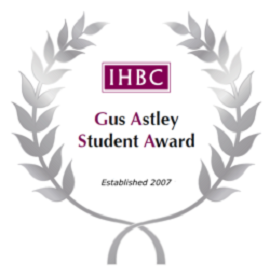 IHBC's Gus Astley Student Awards 2021: Win £500 and a place on IHBC's 2022 Aberdeen School with your built environment/heritage coursework, closes 31/07!
---
Former Harris meat factory mansion in Calne, Wilts, to be restored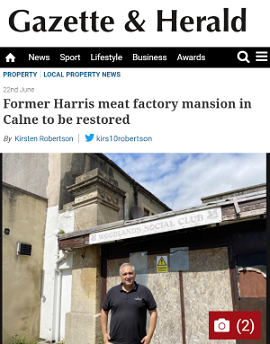 The last remaining buildings on the site of the Harris meat factory family's historic mansion are being restored to their former glory and converted into new homes.
---
CICV Forum introduces professional indemnity insurance guide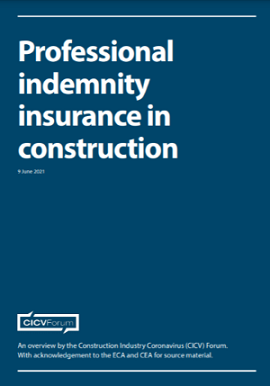 The Construction Industry Coronavirus Forum (CICV Forum) has unveiled a new guide to the crucial and increasingly complex issue of professional indemnity insurance (PII).
---
The World Heritage Committee(WHC): Liverpool should lose its World Heritage status.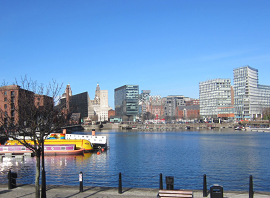 ICOMOS has advised that the new football stadium proposal, if implemented, would have a completely unacceptable major adverse impact its authenticity and integrity.
---
Scotland's CSIC: New plans to transform public spaces into sustainable office hubs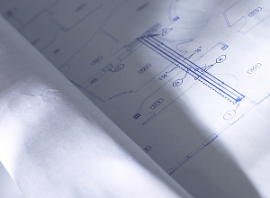 Responding to the changing working patterns of a post-Covid Scotland, the Construction Scotland Innovation Centre (CSIC) has revealed new plans to help retrofit public spaces into out-of-town alternatives to city centre offices.
---
IHBC's latest Context explores 'Applying Digital Technology'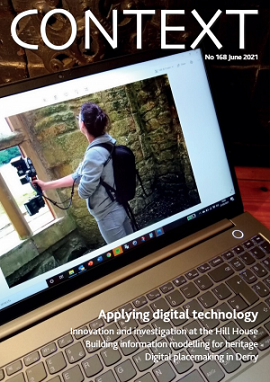 The free-to-access online issue mixes the topical and practical to explore how the sector can best adapt to digital innovation.