Castle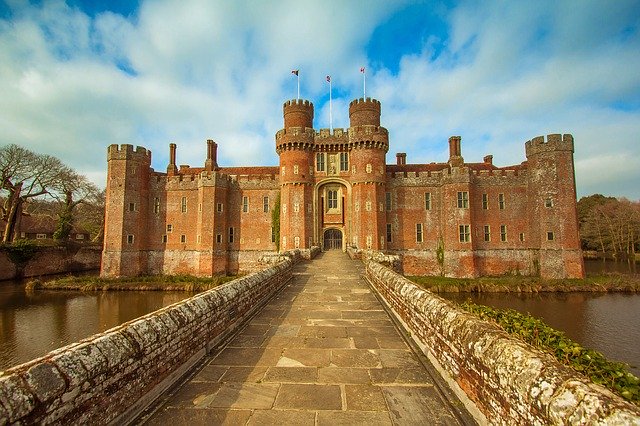 Herstmonceux in Sussex (begun 1460) is a brick-built castle.
[edit]
Introduction
A castle is a fortified structure typically constructed by royalty or nobility for defensive and administrative purposes. As prime examples of military architecture, castles as they are known today in the UK, developed after the Norman invasion and from the late eleventh century were to become, along with the cathedral, a defining component of the architecture of the Middle Ages.
They vary tremendously in shape, form and luxury, ranging from small family dwelling towers with just a few rooms, to great complexes resembling a walled town. During the Middle Ages, castles dominated landscapes throughout Europe.
From the early mottes (flat-topped earthen mounds) with simple timber towers, rectangular keeps (main tower) and bailey walls (concentric walls around the keep), the castle developed into a complex defensive structure capable of repelling attack.
Primarily originating as defensive structures, some castles were also used for offensive purposes, allowing raids to be launched into the surrounding countryside. They could also control adjacent travel routes and important local amenities, such as water sources, fertile land and mills.
The castle was typically the centre of an estate, the seat of a local lord, baron or duke and was often the catalyst for the development of a settlement around it. With time, this would often grew to become a town and later a city. Warwick is a prime example.
In addition to fulfilling their defensive functions, castles changed though the ages to accommodate administrative duties and also to become the home of the area's nobility. By the mid-15th century, castles metamorphosed into country houses with domestic and administrative functions. In France, the great castles would eventually become chateaux.
Typically, castles comprise a fortified tower (keep) – the most strongly defended part of the castle – surrounded by a ring (one or more) of high masonry walls. The tower may be topped by crenelated battlements and turrets with arrow slits and machicolations from which to shower attackers below with arrows, spears and boiling oil. Some castles have a moat (a ditch full of water) encircling the settlement to make it more difficult to get into a position to scale the walls.
To increase their defensive capabilities, castles may have had two or more concentric rings of walls around them (curtain walls), each creating a circuitous area of land called a bailey. Although the forms of castles vary according to the conditions which shaped them, another feature that was more or less constant was the portcullis – a vertically sliding timber or metal grating used to control the main entry point into the castle. This could be raised quickly and lowered even more quickly thanks to the action of gravity.
Various disparate functions might be accommodated by a castle, such as dungeons (places of incarceration) at one extreme, to entertaining friends and other nobles at the other.
Prior to the Norman invasion of 1066, timber was used to build the keep and surrounding stockade, an arrangement known as motte and bailey. After 1066, stone became more important for building castles. However, from the fifteenth century, numerous castles, such as Tattershall, Lincolnshire (begun 1434) and Herstmonceux, Sussex (b. 1460) were built of brick. This emerged principally in those localities where good building stone was either non-existent or in short supply.
The development of gunpowder-based artillery in the 14th century gradually affected castle design as it provided the means to breakthrough thick masonry walls. This made castles undesirable places to live, and as a result, they went into decline, although they continued to be built right up to the 16th century. Eventually, they were replaced by fortresses which had a purely defensive role with no civil administration functions. Castles then became more important as residences which could also express the power and prestige of the occupant. Eventually, castles morphed into country houses and stately homes.
IHBC NewsBlog
Denmark's 300-year-old homes of the future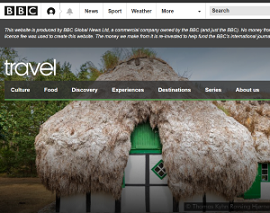 On Læsø, houses are thatched with thick, heavy bundles of silvery seaweed that have the potential to be a contemporary building material around the world.
---
Upcoming Heritage Open Days to feature in-person and online events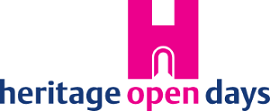 For the first time in its history, England's largest festival of heritage and culture will feature online events as well as in-person activities. Heritage Open Days (HODs) returns in September, thanks to support from players of People's Postcode Lottery.
---
RSA report 'Heritage for inclusive growth' published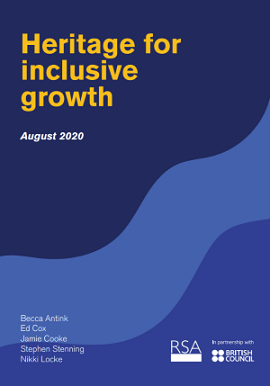 The Royal Society for the encouragement of Arts, Manufactures and Commerce (RSA) shows the scale of the 'missed opportunity' if we continue to separate heritage policymaking and economic policymaking.
---
UKGBC creating new 'Policy Playbook' covering retrofit of the existing housing stock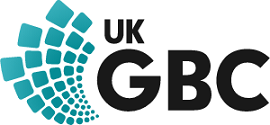 The resource format has proved to be a successful way of providing guidance for local authorities on crucial policy topics.
---
Over-engineered buildings nullify the green benefits, from pbctoday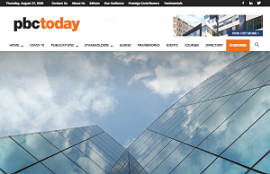 Insight into the smart ways to design building services to ensure they perform as designed without being over-engineered
---
World's oldest operational vehicular suspension bridge receives restoration funding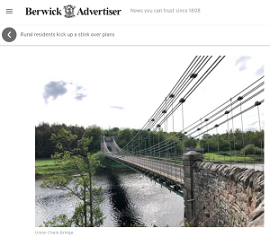 Historic England (HE) has awarded £250,000 towards the restoration of the Union Chain Bridge, built in 1820, spanning the River Tweed near Berwick.
---
'Restoration' and 'Repair': what's the difference?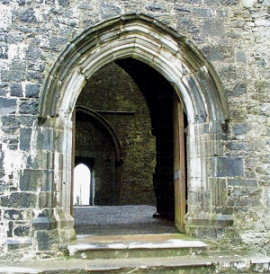 One of Ireland's most distinguished architectural historians explores the differences between 'restoration' and 'repair' and Conservation ethics in issue 163 of CONTEXT.
---
Don't demolish old buildings, urge architects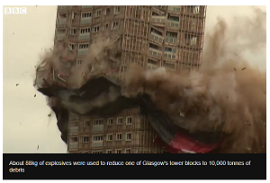 Architects say buildings should be protected – to fight climate change, reports the BBC on recent evidence given to the Commons Environmental Audit Committee (EAC).
---
IHBC's latest issue of CONTEXT explores issues with Damp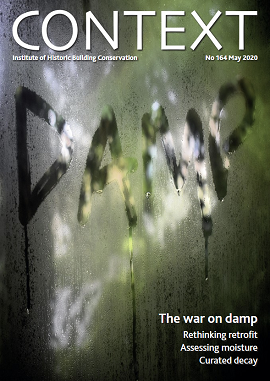 It includes articles on Rethinking Retrofit to not waste carbon and not damage buildings, Assessing Moisture in porous building materials, conserving the Burns Monument using lime grout and injection mortars, Curated Decay, and more.
---
New Online Course in "Energy Efficiency Measures for Older and Traditional Buildings"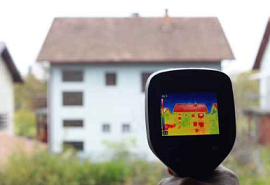 Welsh company The Environment Study Centre (ESC) has released a new online course for professionals seeking a qualification in dealing with the retrofitting of older and traditional buildings.
---