Castle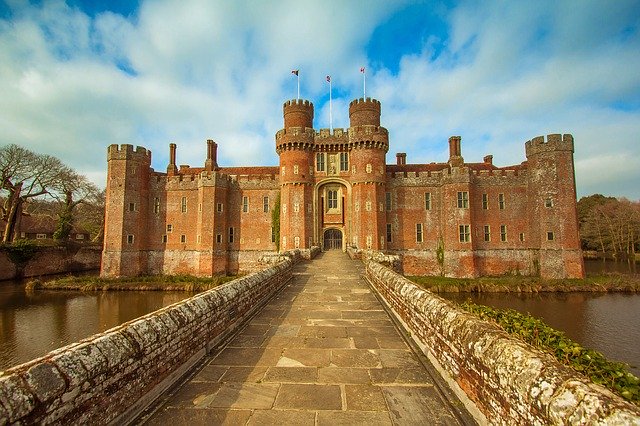 Herstmonceux in Sussex (begun 1460) is a brick-built castle.
[edit]
Introduction
A castle is a fortified structure typically constructed by royalty or nobility for defensive and administrative purposes. As prime examples of military architecture, castles as they are known today in the UK, developed after the Norman invasion and from the late eleventh century were to become, along with the cathedral, a defining component of the architecture of the Middle Ages.
They vary tremendously in shape, form and luxury, ranging from small family dwelling towers with just a few rooms, to great complexes resembling a walled town. During the Middle Ages, castles dominated landscapes throughout Europe.
From the early mottes (flat-topped earthen mounds) with simple timber towers, rectangular keeps (main tower) and bailey walls (concentric walls around the keep), the castle developed into a complex defensive structure capable of repelling attack.
Primarily originating as defensive structures, some castles were also used for offensive purposes, allowing raids to be launched into the surrounding countryside. They could also control adjacent travel routes and important local amenities, such as water sources, fertile land and mills.
The castle was typically the centre of an estate, the seat of a local lord, baron or duke and was often the catalyst for the development of a settlement around it. With time, this would often grew to become a town and later a city. Warwick is a prime example.
In addition to fulfilling their defensive functions, castles changed though the ages to accommodate administrative duties and also to become the home of the area's nobility. By the mid-15th century, castles metamorphosed into country houses with domestic and administrative functions. In France, the great castles would eventually become chateaux.
Typically, castles comprise a fortified tower (keep) – the most strongly defended part of the castle – surrounded by a ring (one or more) of high masonry walls. The tower may be topped by crenelated battlements and turrets with arrow slits and machicolations from which to shower attackers below with arrows, spears and boiling oil. Some castles have a moat (a ditch full of water) encircling the settlement to make it more difficult to get into a position to scale the walls.
To increase their defensive capabilities, castles may have had two or more concentric rings of walls around them (curtain walls), each creating a circuitous area of land called a bailey. Although the forms of castles vary according to the conditions which shaped them, another feature that was more or less constant was the portcullis – a vertically sliding timber or metal grating used to control the main entry point into the castle. This could be raised quickly and lowered even more quickly thanks to the action of gravity.
Various disparate functions might be accommodated by a castle, such as dungeons (places of incarceration) at one extreme, to entertaining friends and other nobles at the other.
Prior to the Norman invasion of 1066, timber was used to build the keep and surrounding stockade, an arrangement known as motte and bailey. After 1066, stone became more important for building castles. However, from the fifteenth century, numerous castles, such as Tattershall, Lincolnshire (begun 1434) and Herstmonceux, Sussex (b. 1460) were built of brick. This emerged principally in those localities where good building stone was either non-existent or in short supply.
The development of gunpowder-based artillery in the 14th century gradually affected castle design as it provided the means to breakthrough thick masonry walls. This made castles undesirable places to live, and as a result, they went into decline, although they continued to be built right up to the 16th century. Eventually, they were replaced by fortresses which had a purely defensive role with no civil administration functions. Castles then became more important as residences which could also express the power and prestige of the occupant. Eventually, castles morphed into country houses and stately homes.
IHBC NewsBlog
IHBC's first Virtual School a Marked Success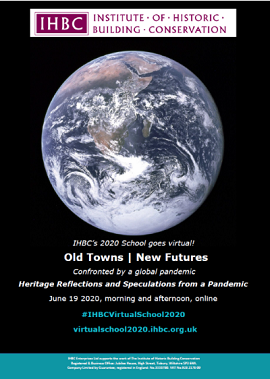 The first 'Virtual School' hosted by the IHBC was launched on 19 June with lead speakers covering pandemic-related topics shaping valued places over two sessions.
---
Ireland National Heritage Week: 15-23 August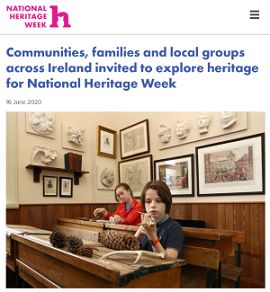 Plans are in place for a modified National Heritage Week for Ireland, which take into account ongoing restrictions on events and gatherings due to COVID-19.
---
Grimsby's historic Ice Factory thrown new survival lifeline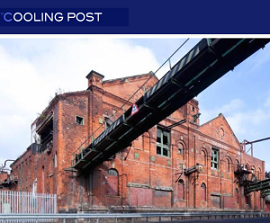 Opened in 1901, and derelict for the last 30 years, the Grimsby Ice Factory is the earliest and largest known surviving ice factory in the world. It still contains an array of historic ice making equipment including four J&E Hall ammonia compressors installed in 1931.
---
Risk Assessments and Contractual Impact from CIAT

A note on contractual obligations under the current COVID-19 pandemic has been issued by The Chartered Institute of Architectural Technologists(CIAT).
---
RTPI calls on government to issue planning guidance to prevent development delays

The Royal Town Planning Institute (RTPI) has called on the government to urgently issue planning guidance to prevent unnecessary delays to development from the pandemic.
---
How to Enjoy Heritage from Home, from the Heritage Fund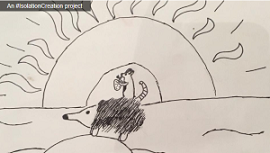 The Heritage Fund has put together a list of heritage-inspired activities to be done from home.
---
Listed Property Owners Club's Spring Checklist for Buildings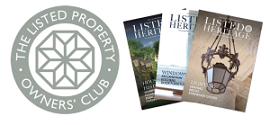 Spring is a good time to stand back and consider any building repairs that are required over the next 12 months, notes the LPOC, and regular inspection and maintenance is the key to keeping homes in good repair, as per its accessible step-by-step guidance.
---
Firefighters tackle blaze at converted Grade II listed former mill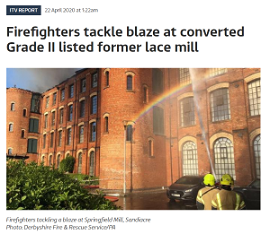 Derbyshire Fire and Rescue Service said "rapid and effective firefighting" had saved three quarters of the mill – which is now apartments.
---
Thieves take advantage of lockdown to steal lead from church roof in Halsham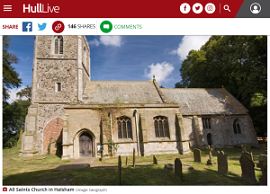 Police have appealed for witnesses after thieves stole lead from the roof of All Saints Church in Halsham near Hedon during the coronavirus lockdown.
---
IHBC's CPD Circular provides info on digital CPD opportunities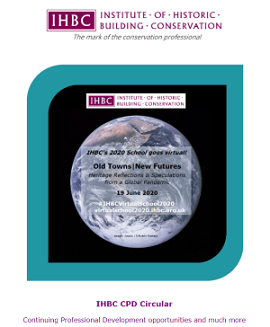 The regular newsletter showcases the IHBC's own Continuing Professional Development (CPD) content as well as online opportunities from 'IHBC Recognised CPD Providers' and other conservation related training and events.
---
Frank Lloyd Wright houses offer virtual tours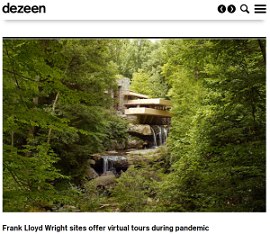 To make sure the public still has access to twelve of those famous works, #WrightVirtualVisits has been launched, which offers virtual tours of 12 iconic houses.
---
CIC's Coronavirus Digest review and survey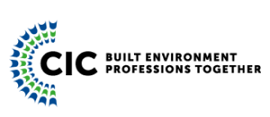 The Construction Industry Council's (CIC's) 'CIC Coronavirus Digest – Issue 8' surveys the latest government advice with updates from the construction industry.
---