Edinburgh world heritage site valued at over 1 billion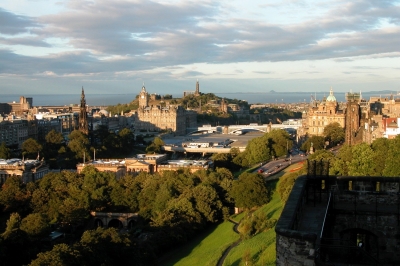 A new report, 'Edinburgh World Heritage: Economic Value report', from Edinburgh World Heritage, has found that residents, visitors and businesses attach an economic value of between £1.2 – £1.4 billion to Edinburgh's World Heritage Site.
Edinburgh World Heritage writes:
The survey, using a Treasury-approved approach, is the first time the value of the city's heritage has been measured in this way.
The report reveals the depth of public support for the World Heritage site. The survey found that 96% of respondents feel that the city's heritage is beneficial, and that this support is regardless of respondents' economic or social background. Residents, visitors and businesses all strongly support the conservation of Edinburgh's heritage, and see the World Heritage Site as a public good and long-term legacy for future generations.
The report was designed to capture the relationships that residents, businesses and visitors have with the site, and to express this through the attribution of a monetary value. Importantly, the contingent valuation established by the research is entirely separate to the commercial activities of businesses and residents within the World Heritage Site.
Adam Wilkinson, Director of Edinburgh World Heritage commented: 'this pioneering report shows that the World Heritage Site is deeply valued, and that its long term maintenance should be a priority for public spending. It also demonstrates a tremendous breadth of support with visitors, residents, and businesses all seeing the benefit to the city.'
Brian Lang, Chairman of Edinburgh World Heritage said: 'the World Heritage Site is a fundamental driver of the city's economy, and plays a vital role in attracting over 4 million visitors every year. The research shows that this value is widely understood, with residents and businesses agreeing that investment in heritage has long-term benefits for the city.'
Cllr. Gavin Barrie, Convener of the Economy Committee, responded: 'we are immensely proud of Edinburgh's World Heritage Site. It brings tremendous value to the city and its economy and this research is to be welcomed. The report spells out why millions of visitors are flooding to Edinburgh every year to enjoy the World Heritage Site. This is of great benefit as the capital is heralded as the 'gateway' to the rest of Scotland. Our residents also take pride in the area and businesses report great benefits to the local economy. The evidence suggests that the economic value placed on the World Heritage Site drives investors' financial decisions.'
IHBC NewsBlog
IHBC's HESPR Pick this week: Scottish THI seeks 'creative(s)' in community engagement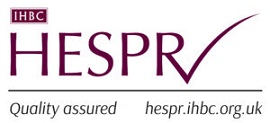 The IHBC's heritage business register HESPR emails members weekly 'News and Tender Alerts', and the IHBC Director's top pick this week features a call from a Scottish authority for 'creative(s)' to deliver 'community engagement projects', closing 28 October.
---
Banksy graffiti taken off Grade II listed Yorkshire bridge facing dismantling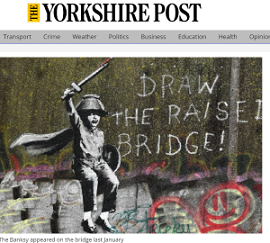 Graffiti by Banksy has been taken off a bridge in Hull as the Grade II (GII) listed Scott Street bridge itself faces dismantling.
---
The Liverpool Grade II 'jewel' that lies empty, derelict and vandalised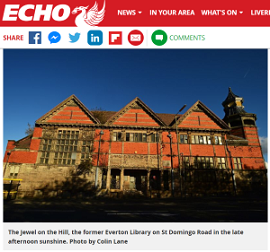 Liverpool landmark the Everton Library, a Grade II (GII) listed building that has been the focus of calls to restore it to its former glory continues to lie leaking, vandalised and derelict, when £5m could renovate the building, reports The Liverpool Echo.
---
Flintshire: Shotton steelworks' John Summers building to be restored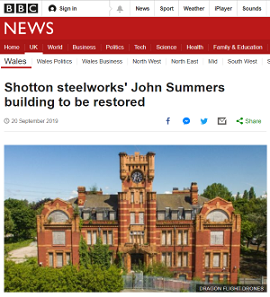 A landmark on a list of the UK's most endangered buildings, Shotton steelworks' Grade II-listed general office and clock tower, is to be brought back to life in Flintshire.
---
Rochdale Market, Manchester, to close as trader numbers and revenue continue to fall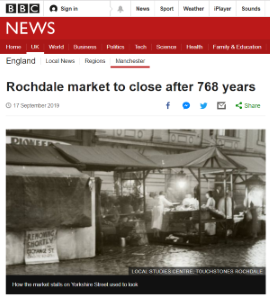 Rochdale Borough Council writes: Over the past year the number of traders regularly attending the market has halved and it is not financially viable.
---
IHBC supports Climate Heritage Network Global Launch: Edinburgh 24-25 Oct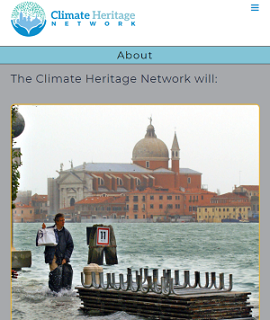 The Climate Heritage Network (CHN) Global Launch is a two-day program devoted to urgently mobilizing the cultural heritage sector for climate action across the globe.
---
Brunel's 'other bridge' in Bristol to be 'saved with £62k grant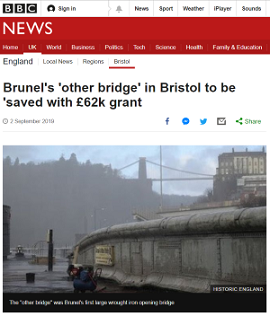 A swing bridge that was designed by Brunel is to be 'saved' with a £62,000 grant from Historic England.
---
Victorian Society announce Top 10 Most Endangered Buildings 2019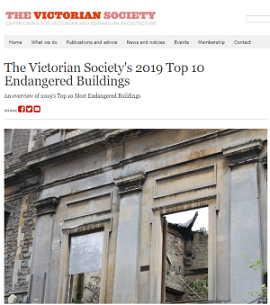 On September 13th the Victorian Society announced its Top 10 Endangered buildings list.
---
American Cities Then & Now: See How New York, Los Angeles & Detroit Look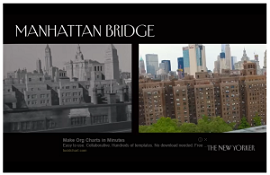 An Open Culture article takes a look at the American Cities of New York, Los Angeles and Detroit comparing how they look now compared to the 1930s and 1940s.
---
Great Yarmouth's Venetian Waterways to recapture former glories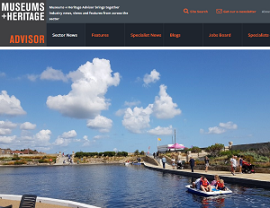 Great Yarmouth's 91 year old Venetian Waterways has been re-opened to the public following a £2.7 million regeneration project.
---