Edinburgh world heritage site valued at over 1 billion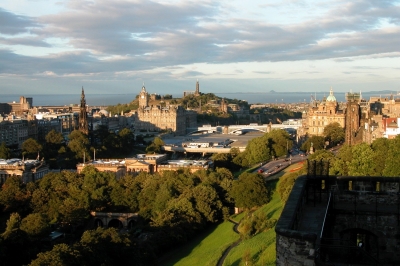 A new report, 'Edinburgh World Heritage: Economic Value report', from Edinburgh World Heritage, has found that residents, visitors and businesses attach an economic value of between £1.2 – £1.4 billion to Edinburgh's World Heritage Site.
Edinburgh World Heritage writes:
The survey, using a Treasury-approved approach, is the first time the value of the city's heritage has been measured in this way.
The report reveals the depth of public support for the World Heritage site. The survey found that 96% of respondents feel that the city's heritage is beneficial, and that this support is regardless of respondents' economic or social background. Residents, visitors and businesses all strongly support the conservation of Edinburgh's heritage, and see the World Heritage Site as a public good and long-term legacy for future generations.
The report was designed to capture the relationships that residents, businesses and visitors have with the site, and to express this through the attribution of a monetary value. Importantly, the contingent valuation established by the research is entirely separate to the commercial activities of businesses and residents within the World Heritage Site.
Adam Wilkinson, Director of Edinburgh World Heritage commented: 'this pioneering report shows that the World Heritage Site is deeply valued, and that its long term maintenance should be a priority for public spending. It also demonstrates a tremendous breadth of support with visitors, residents, and businesses all seeing the benefit to the city.'
Brian Lang, Chairman of Edinburgh World Heritage said: 'the World Heritage Site is a fundamental driver of the city's economy, and plays a vital role in attracting over 4 million visitors every year. The research shows that this value is widely understood, with residents and businesses agreeing that investment in heritage has long-term benefits for the city.'
Cllr. Gavin Barrie, Convener of the Economy Committee, responded: 'we are immensely proud of Edinburgh's World Heritage Site. It brings tremendous value to the city and its economy and this research is to be welcomed. The report spells out why millions of visitors are flooding to Edinburgh every year to enjoy the World Heritage Site. This is of great benefit as the capital is heralded as the 'gateway' to the rest of Scotland. Our residents also take pride in the area and businesses report great benefits to the local economy. The evidence suggests that the economic value placed on the World Heritage Site drives investors' financial decisions.'
IHBC NewsBlog
IHBC's 2019 Nottingham Annual School a Great Success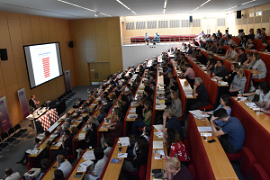 One of the IHBC's most populous Schools, the 2019 Nottingham School will be remembered for its combination authoritative speakers, urban experiences and accessible learning, including the IHBC's Spotlights.
---
England's new High Streets Task Force will help revitalise high streets and town centres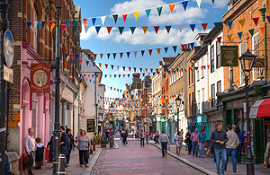 A new High Streets Task Force, to support local leaders as they revitalise England's high streets and town centres, has been launched.
---
UK petition to Zero-rate VAT on deep retrofit/eco-refurbishment building works now open

A UK parliamentary petition to Zero-rate VAT on deep retrofit/eco-refurbishment building works on all homes, has been launched, with a deadline of 8 January 2020.
---
IHBC's new Guidance Notes launched at Nottingham's 2019 School Spotlights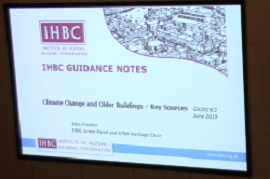 The IHBC has launched two new Guidance Notes, on Retrofitting of Traditional Buildings and Climate Change and Older Buildings – Key Sources.
---
NLA awards 2019 include Pitzhanger Manor and Gallery for Conservation & Retrofit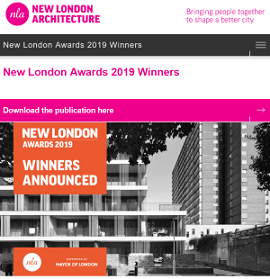 The Conservation & Retrofit award of the New London Awards (NLA) 2019 has been won by Pitzhanger Manor and Gallery, W5, by Jestico + Whiles and Julian Harrap Architects.
---
AHF £15M fund – 'Transforming Places Through Heritage'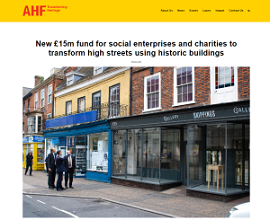 The Architectural Heritage Fund (AHF) has announced the opening of the 'Transforming Places Through Heritage' fund, focussed on reinvigorating England's high streets.
---
How wartime photographers dodged Nazi bombing to record historic buildings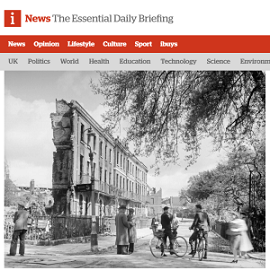 A race against devastation - a new exhibition chronicles the wartime work of the National Buildings Record – set up to capture a disappearing landscape.
---
---
---