Edinburgh world heritage site valued at over 1 billion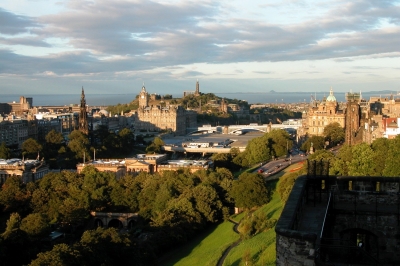 A new report, 'Edinburgh World Heritage: Economic Value report', from Edinburgh World Heritage, has found that residents, visitors and businesses attach an economic value of between £1.2 – £1.4 billion to Edinburgh's World Heritage Site.
Edinburgh World Heritage writes:
The survey, using a Treasury-approved approach, is the first time the value of the city's heritage has been measured in this way.
The report reveals the depth of public support for the World Heritage site. The survey found that 96% of respondents feel that the city's heritage is beneficial, and that this support is regardless of respondents' economic or social background. Residents, visitors and businesses all strongly support the conservation of Edinburgh's heritage, and see the World Heritage Site as a public good and long-term legacy for future generations.
The report was designed to capture the relationships that residents, businesses and visitors have with the site, and to express this through the attribution of a monetary value. Importantly, the contingent valuation established by the research is entirely separate to the commercial activities of businesses and residents within the World Heritage Site.
Adam Wilkinson, Director of Edinburgh World Heritage commented: 'this pioneering report shows that the World Heritage Site is deeply valued, and that its long term maintenance should be a priority for public spending. It also demonstrates a tremendous breadth of support with visitors, residents, and businesses all seeing the benefit to the city.'
Brian Lang, Chairman of Edinburgh World Heritage said: 'the World Heritage Site is a fundamental driver of the city's economy, and plays a vital role in attracting over 4 million visitors every year. The research shows that this value is widely understood, with residents and businesses agreeing that investment in heritage has long-term benefits for the city.'
Cllr. Gavin Barrie, Convener of the Economy Committee, responded: 'we are immensely proud of Edinburgh's World Heritage Site. It brings tremendous value to the city and its economy and this research is to be welcomed. The report spells out why millions of visitors are flooding to Edinburgh every year to enjoy the World Heritage Site. This is of great benefit as the capital is heralded as the 'gateway' to the rest of Scotland. Our residents also take pride in the area and businesses report great benefits to the local economy. The evidence suggests that the economic value placed on the World Heritage Site drives investors' financial decisions.'
IHBC NewsBlog
Mapping tool for unused construction materials launched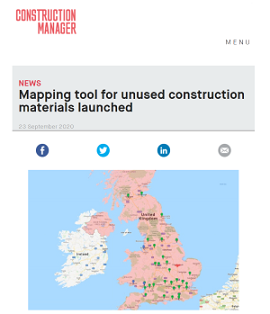 A mapping tool that provides contractors and their suppliers with a central database of local Materials Exchange Platform (MEP) projects to help cut waste by finding a home for unused materials has been launched.
---
'Unusual' WW2 sites listed and upgraded to mark 80th anniversary of Battle of Britain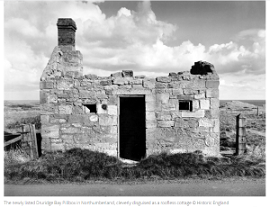 An air raid shelter, a pillbox cleverly disguised as a roofless cottage, a rare Chain Home radar defence tower, and a war memorial have been granted protection.
---
Derby City Council plans to knock down the 43-year old Assembly Rooms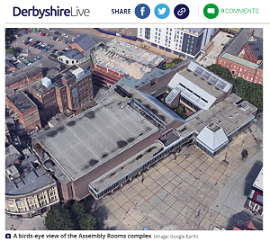 A planning application has been submitted by Derby City Council to knock down the Assembly Rooms – which has played host to the likes of Elton John, Iron Maiden, Take That, etc.
---
RIBA launches new contracts for the provision of conservation architectural services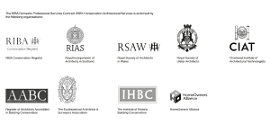 Specifically tailored for conservation projects, the Royal Institute of British Architects (RIBA) has launched two brand new professional services contracts.
---
Liverpool Mayor blocks £5m zip wire plan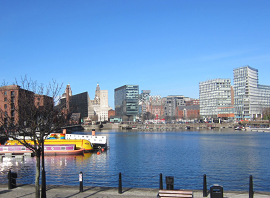 Liverpool Mayor Joe Anderson has made a dramatic intervention into the zip wire row which has divided people, politicians and businesses in the city.
---
Big Ben's roof is revealed as conservation work continues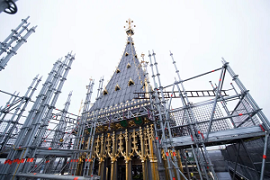 The roof of the Elizabeth Tower (also known as Big Ben) is slowly becoming visible again from 28 September 2020, as part of the scaffolding is removed.
---
Discover webinars, lectures, training, and other events via IHBC's CPD Circular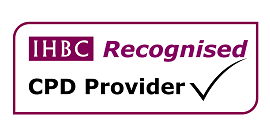 The IHBC lists quality providers of education and learning in the historic built environment, and emails a monthly recap of their upcoming events.
---
Denmark's 300-year-old homes of the future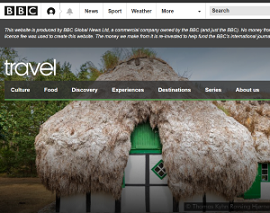 On Læsø, houses are thatched with thick, heavy bundles of silvery seaweed that have the potential to be a contemporary building material around the world.
---
Upcoming Heritage Open Days to feature in-person and online events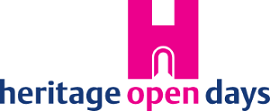 For the first time in its history, England's largest festival of heritage and culture will feature online events as well as in-person activities. Heritage Open Days (HODs) returns in September, thanks to support from players of People's Postcode Lottery.
---
RSA report 'Heritage for inclusive growth' published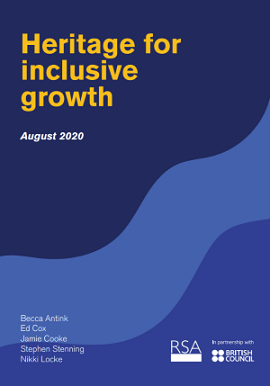 The Royal Society for the encouragement of Arts, Manufactures and Commerce (RSA) shows the scale of the 'missed opportunity' if we continue to separate heritage policymaking and economic policymaking.
---