World heritage site
[edit]
Introduction
A World Heritage Site is a site that has been inscribed by UNESCO (the United Nations Educational, Scientific and Cultural Organisation) on its World Heritage List. In order to qualify, it must be of outstanding universal cultural or natural value (or both). The age of a site is irrelevant.
The list was initiated following the World Heritage Convention in 1972 and includes a variety of sites such as landscapes, cities, monuments, technological sites and modern buildings.
[edit]
Current list
As of 2015, there are 1031 sites listed which includes:
802 cultural.
197 natural.
32 mixed.
In the UK, there are 29 listed sites including; 24 for culture, 4 for nature and 1 mixed. This includes Canterbury Cathedral, Hadrian's Wall, the city of Bath and Stonehenge.
[edit]
Inscription process
The first stage to becoming a World Heritage Site is the inscribing of the site on the prospective list held by the government. Each year, every country is eligible to propose a single site from the prospective list for consideration for inscription onto the Wold Heritage List.
This requires extensive preparatory work, as the inscription process means that a site has to demonstrate how it meets one or more of UNESCO's ten criteria for eligibility. If a site is successful, it means that it is recognised as being of outstanding value to humanity as a whole.
Any sites listed on the World Heritage List are monitored by UNESCO to ensure their preservation. If a site is considered to be under threat, for example from neglect or wilful destruction, it can be added to the World Heritage in Danger List. This highlights the site to the international community and also means the site becomes eligible for financial support from the World Heritage Fund. It is also possible, in severe circumstances, that UNESCO can revoke World Heritage status if it has lost the qualities that made it outstanding.
In the UK, according to government policy, all sites must have a World Heritage Site management plan in place to ensure they are managed sustainably.
Through being designated as a World Heritage Site, no additional statutory controls are afforded the site. However, the planning system gives protection, as well as other designations (listed buildings, scheduled monuments etc).
The National Planning Policy Framework (NPPF) defines a World Heritage Site as a designated heritage asset and therefore weight should be given to its conservation and development that results in substantial harm or loss to the site should be avoided wherever possible. It may also be necessary to protect the setting of a site, for example through a buffer zone where there are restrictions on development.
Where a development is proposed that may affect a World Heritage Site, information will be required with an application to enable an assessment of impact on Outstanding Universal Value. This could include a visual impact assessment, archaeological data or historical information. It is often part of an Environmental Statement.
World Heritage Sites are considered to be 'sensitive areas' for the determining whether an Environmental Impact Assessment is required for a development.
[edit]
Find out more
[edit]
External references
IHBC NewsBlog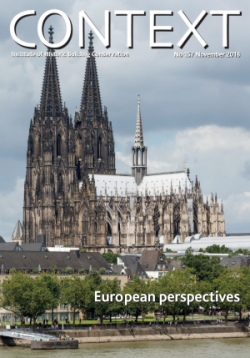 'European Perspectives' in Context 157, includes Jokilehto on 'Concerning Heritage', 'Brexit' takes and more.
---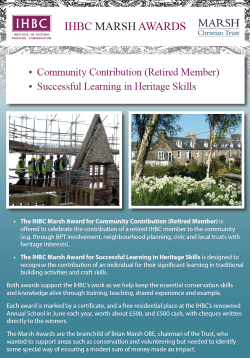 Nominate for the IHBC Marsh Awards 2019 – Celebrate OUTSTANDING retired IHBC members, and SUCCESSFUL new Heritage Learners – Closing 28 Feb!
---
IHBC HESPR top pick from £200K+ costed work this week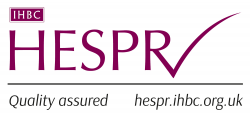 The National Heritage Memorial Fund (NHMF) seeks 'Parks for People' impact assessment, closing 28/01, value £55-60k.
---
Locally-driven approach is needed to rejuvenate town centres
Expert retail industry panel, the Town Centres Expert Panel, calla for a community-focused approach to tackling the challenges facing high streets and town centres.
---
BEIS Committee energy efficiency inquiry - deadline of 17 January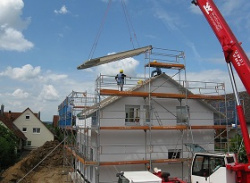 Business, Energy & Industrial Strategy Committee inquiry into Government's approach to delivering energy efficiency improvements to buildings – submissions deadline 17/1.
---
Heritage Lottery Fund: 'Updated Policy Directions' issued by DCMS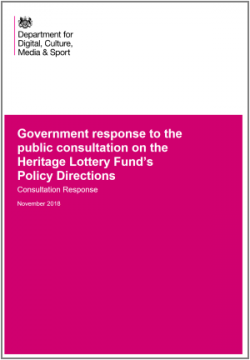 Following consultation, updated policy directions have been issued to the Heritage Lottery Fund (HLF) in its role as a distributing body of National Lottery funds.
---
BSI: UK to maintain European standards position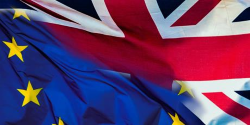 European Standards Organizations have approved a plan to secure BSI's membership post-Brexit.
---
CIOB Parliamentary Reception launches call for improving quality in the built environment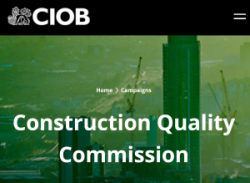 The Chartered Institute of Building's parliamentary reception on 12 Dec launched its report 'Improving Quality in the Built Environment'.
---
Programme to support placemaking in England at local level launched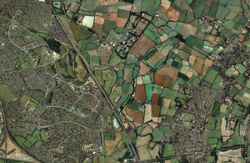 RIBA, Chartered Institute of Housing (CIH), Local Government Association (LGA) and RTPI's 'Future Place' will recognise, reward and encourage high quality placemaking.
---
SPAB awards for new design in historic settings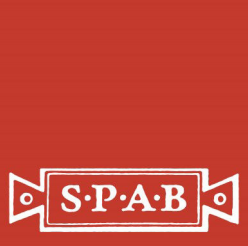 3 young architecture graduates have won the SPAB's, Philip Webb Award, for schemes proving that with imagination and sensitivity you don't need to demolish historic buildings.
---
Dounreay nuclear reactor demolition contract awarded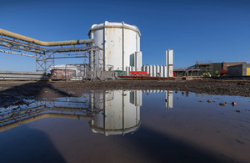 The decommissioning of Dounreay's oldest nuclear reactor in Scotland has taken a major step forward with the award of a multi-million pound demolition contract.
image: Open Government Licence v3.0
---
Civic Voice plans for 2019 - more Conservation Area advocacy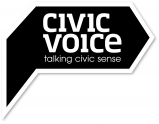 Civic Voice has highlighted how 'hundreds of conservation areas mark their 50th anniversary' in 2019, as it continues its Big Conservation Conversation.
---
Launch of a new strategic framework for heritage science in the UK: 2018-2023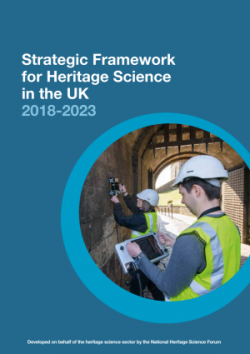 A new strategic framework for heritage science in the UK has been launched.
---
Planning Awards 2019 open - deadline 24 Jan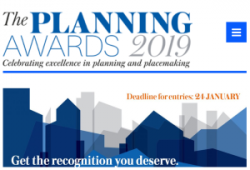 The 2019 Planning Awards have been launched, with categories including an award for 'best use of heritage in placemaking' among 25 linked categories.