World heritage site
[edit]
Introduction
A World Heritage Site is a site that has been inscribed by UNESCO (the United Nations Educational, Scientific and Cultural Organisation) on its World Heritage List. In order to qualify, it must be of outstanding universal cultural or natural value (or both). The age of a site is irrelevant.
The list was initiated following the World Heritage Convention in 1972 and includes a variety of sites such as landscapes, cities, monuments, technological sites and modern buildings.
[edit]
Current list
As of 2015, there are 1031 sites listed which includes:
802 cultural.
197 natural.
32 mixed.
In the UK, there are 29 listed sites including; 24 for culture, 4 for nature and 1 mixed. This includes Canterbury Cathedral, Hadrian's Wall, the city of Bath and Stonehenge.
[edit]
Inscription process
The first stage to becoming a World Heritage Site is the inscribing of the site on the prospective list held by the government. Each year, every country is eligible to propose a single site from the prospective list for consideration for inscription onto the Wold Heritage List.
This requires extensive preparatory work, as the inscription process means that a site has to demonstrate how it meets one or more of UNESCO's ten criteria for eligibility. If a site is successful, it means that it is recognised as being of outstanding value to humanity as a whole.
[edit]
Monitoring and management of a site
Any sites listed on the World Heritage List are monitored by UNESCO to ensure their preservation. If a site is considered to be under threat, for example from neglect or wilful destruction, it can be added to the World Heritage in Danger List. This highlights the site to the international community and also means the site becomes eligible for financial support from the World Heritage Fund. It is also possible, in severe circumstances, that UNESCO can revoke World Heritage status if it has lost the qualities that made it outstanding.
In the UK, according to government policy, all sites must have a World Heritage Site management plan in place to ensure they are managed sustainably.
Through being designated as a World Heritage Site, no additional statutory controls are afforded the site. However, the planning system gives protection, as well as other designations (listed buildings, scheduled monuments etc).
The National Planning Policy Framework (NPPF) defines a World Heritage Site as a designated heritage asset and therefore weight should be given to its conservation and development that results in substantial harm or loss to the site should be avoided wherever possible. It may also be necessary to protect the setting of a site, for example through a buffer zone where there are restrictions on development.
Where a development is proposed that may affect a World Heritage Site, information will be required with an application to enable an assessment of impact on Outstanding Universal Value. This could include a visual impact assessment, archaeological data or historical information. It is often part of an Environmental Statement.
World Heritage Sites are considered to be 'sensitive areas' for the determining whether an Environmental Impact Assessment is required for a development.
National nature reserves.
[edit]
External references
IHBC NewsBlog
IHBC London Branch Conference 4 Oct 2018 – save the date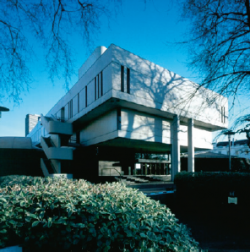 'Creative Conservation: Partnerships and Public Value'. London Branch's celebrated annual conference takes place in the Royal College of Physicians, Regents Park.
---
IHBC free MATE sessions - supporting accreditation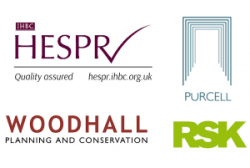 HESPR members' staff from Woodhall Conservation, Purcell and RSK take part in Membership Application Training Event sessions on the accreditation process.
---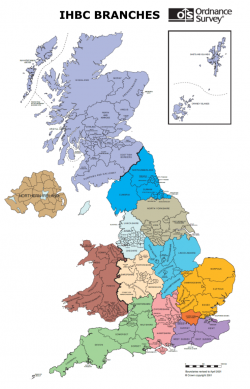 IHBC Branch & partner CPD & more, across the UK - our new NewsBlog resource lets you browse the wide range of CPD events on the IHBC Calendar and pass them on.
---
IHBC spotlights EPCs Call for Evidence – responses by 19 Oct 2018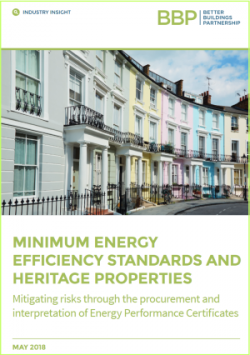 Responses needed to 'Call for Evidence on Energy Performance Certificates', while comments and copies of responses may be sent to [email protected]
---
IHBC CPD boost and checkup from DBW


Critical learning from DBW on 'Rights to light' using references such as the RICS Rights of light: Practical guidance for chartered surveyors in England and Wales.
---
IHBC Heritage from the doorstep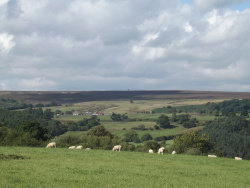 Cash boost helps preserve historic North York Moors monuments, reports The Darlington and Stockton Times.
---
IHBC CPD - Context article on lime and stone and reopening historic quarries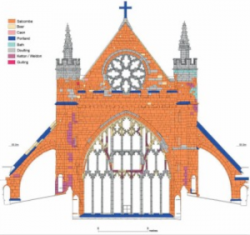 Even within environmentally sensitive areas planning permission is possible, as Emily Harper and Sue Penaluna explain in their article on the repair of Exeter Cathedral.
---
IHBC HESPR top pick from £250M+ costed work this week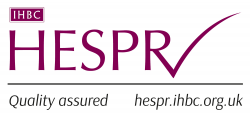 East Herts seeks regeneration developer for Bishop's Stortford site; closing 28/08,
contract values ranging from: £25M- £200M.
---
RTPI proposal for post-Brexit environmental watchdog fundamentally flawed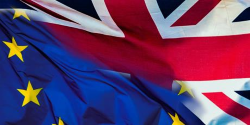 The Government's proposal for a post-Brexit environmental watchdog that only has jurisdiction for England is deeply flawed, says the RTPI.
---
World Heritage UK report out - Commercial Best Practice in World Heritage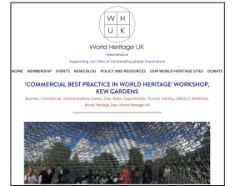 The report, following a meeting in March 2018, details the discussions and future actions and includes an appendix on visitor numbers and characteristics.
---
Planning Portal and Federation of Master Builders sign partnership agreement


The Memorandum of Understanding signals their intent to work more closely together for the benefit of their joint customers and members.
---
Scottish Planning Bill changes marks a point of no return for Scotland's heritage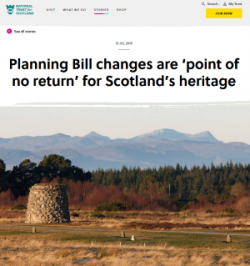 The National Trust for Scotland has called on the Scottish Government to save Scotland's heritage by overhauling the planning system.