World heritage site
[edit]
Introduction
A World Heritage Site is a site that has been inscribed by UNESCO (the United Nations Educational, Scientific and Cultural Organisation) on its World Heritage List. In order to qualify, it must be of outstanding universal cultural or natural value (or both). The age of a site is irrelevant. The list was initiated following the World Heritage Convention in 1972 and includes a variety of sites such as landscapes, cities, monuments, technological sites and modern buildings.
[edit]
Current list
As of 2015, there are 1031 sites listed which includes:
802 cultural.
197 natural.
32 mixed.
In the UK, there are 29 listed sites including; 24 for culture, 4 for nature and 1 mixed. This includes Canterbury Cathedral, Hadrian's Wall, the city of Bath and Stonehenge.
[edit]
Inscription process
The first stage to becoming a World Heritage Site is the inscribing of the site on the prospective list held by the government. Each year, every country is eligible to propose a single site from the prospective list for consideration for inscription onto the Wold Heritage List. This requires extensive preparatory work, as the inscription process means that a site has to demonstrate how it meets one or more of UNESCO's ten criteria for eligibility. If a site is successful, it means that it is recognised as being of outstanding value to humanity as a whole.
[edit]
Monitoring and management of a site
Any sites listed on the World Heritage List are monitored by UNESCO to ensure their preservation. If a site is considered to be under threat, for example from neglect or wilful destruction, it can be added to the World Heritage in Danger List. This highlights the site to the international community and also means the site becomes eligible for financial support from the World Heritage Fund. It is also possible, in severe circumstances, that UNESCO can revoke World Heritage status if it has lost the qualities that made it outstanding.
In the UK, according to government policy, all sites must have a World Heritage Site management plan in place to ensure they are managed sustainably.
[edit]
Planning control
Through being designated as a World Heritage Site, no additional statutory controls are afforded the site. However, the planning system gives protection, as well as other designations (listed buildings, scheduled monuments etc).
The National Planning Policy Framework (NPPF) defines a World Heritage Site as a designated heritage asset and therefore weight should be given to its conservation and development that results in substantial harm or loss to the site should be avoided wherever possible. It may also be necessary to protect the setting of a site, for example through a buffer zone where there are restrictions on development.
Where a development is proposed that may affect a World Heritage Site, information will be required with an application to enable an assessment of impact on Outstanding Universal Value. This could include a visual impact assessment, archaeological data or historical information. It is often part of an Environmental Statement.
World Heritage Sites are considered to be 'sensitive areas' for the determining whether an Environmental Impact Assessment is required for a development.
[edit]
External references
Featured articles and news
IHBC Chair James Caird attends Brexit meeting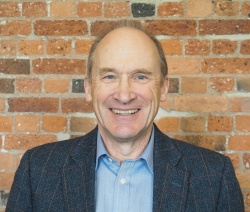 James is among those representing heritage sector organisations to attend the meeting hosted by the Secretary of State (SoS) for Culture Media and Sport (CMS) today (24/1).
---
IHBC HESPR tender pick of the week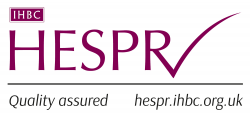 The Director's top pick is from the University of London for the restoration of its Grade II listed Theatre building, Goldsmiths College's former chapel.
---
IHBC welcomes Civic Voice Parliamentary debate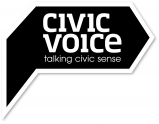 The Civic Voice, with the support of Robert Jendrick MP, has secured a House of Commons debate (26/1) on the 50th anniversary of the establishment of conservation areas.
---
No historic building grants under Countryside Stewardship scheme 2016
The Heritage Alliance (THA) notes that although grants for the restoration of historic buildings form part of the new Countryside Stewardship scheme, none were issued in 2016.
---
Housing White Paper - Amenity concerns on the rise
England's new Housing White Paper could make matters worse if it sets rigid housing numbers without considering local factors.
---
Sunderland achieves Heritage Action Zone (HAZ) status
The city's historic Fawcett Street and Old Sunderland secures special status from Historic England.
---
Scotland's conservation crisis number 3
The Royal Institute of Chartered Surveyors (RICS) in Scotland issues policy proposal for Tenement Health Check to tackle risks from a perceived lack of maintenance.
---
Fine imposed for removing historic fixtures from every room of Lincoln home
A property development company has been fined after ignoring heritage planners and removing historic fixtures from a listed building without consent, according to the Lincolnite.
---
Inquiry launched into Palace of Westminster renovation plan
The huge costs of proposals have resulted in a Select Committee investigation by Members of Parliament.