World heritage in the UK
The UK has a rich and diverse collection of world heritage sites, but it is proving increasingly difficult to implement in full their visions and conservation objectives.
Introduction
The 1972 Unesco World Heritage Convention defines the types of sites that can be inscribed onto the World Heritage List, and gives guidance on how these should be identified, protected, conserved, presented and transmitted for future generations. The UK ratified the convention in 1984, and as a 'state party' has a duty to cooperate and ensure the permanent protection of the outstanding universal value of the world heritage sites in its care.
Unesco's World Heritage Committee (WHC) defines outstanding universal value as the 'cultural and/or natural significance which is so exceptional as to transcend national boundaries and to be of common importance for present and future generations of all humanity'. 194 countries are signatories to the convention. There are currently 1,156 world heritage sites, distributed unevenly across the globe, with 49 per cent located in European countries. Unesco policy is now to accept a maximum of one world heritage site nomination per year from each state party to begin redressing this global imbalance. The UK approach in response is to submit a WHS nomination only every other year.
Unesco's Operational Guidelines for the Implementation for the World Heritage Convention (2019) sets out the obligation related to the convention, identifies the criteria for the assessment of outstanding universal value, summarises the requirements for the preparation of nomination applications, and provides guidance on the need for longer-term commitments for world heritage site protection and management.
Before a candidate world heritage site can be submitted by a state party to the World Heritage Committee for consideration, it must first be included on a 'tentative list' prepared by the state party. The list should include sites that are considered to have outstanding universal value and could be brought forward for preparation of a nomination dossier. Unesco advises that tentative lists be revised at least every 10 years. As the state party representative and focal point for world heritage in the UK, the Department of Culture, Media and Sports (DCMS) is currently reassessing the UK 2011 tentative list and expects to establish a revised list during 2023.
The preparation of a comprehensive world heritage site nomination dossier by site promoters, its submission to the World Heritage Committee by the state party and an extensive evaluation by the World Heritage Committee and its expert advisory bodies (ICOMOS, IUCN and ICCROM) usually takes at least three years. The nomination of the English Lake District World Heritage Site, a complex cultural landscape, took more than 10 years. The nomination journey and commitment involves considerable investment of resources by site promoters and stakeholders.
The UK is currently bringing forward a world heritage site nomination for a natural site: the Flow Country blanket bog landscape in Caithness and Sutherland. It will be submitted to the World Heritage Committee in early 2023 and evaluated over the following year, before being considered by the World Heritage Committee in 2024.
The UK collection
The UK has 33 world heritage sites: 29 'onshore' and four in its overseas territories. Although outstanding universal value is the common denominator, the sites in the world heritage collection vary greatly terms of size, type, context, boundaries, governance, investment and management requirements. The UK collection includes a rich and diverse range of globally important places, including historic monuments and structures, city-centre townscapes, industrial legacy sites, extensive cultural landscapes, parks and gardens, archaeology of many different periods, natural and geologically important locations, and representations of 20th-century science. Currently, the majority of the sites are of the cultural type. When considered as a whole, they have the potential to capture, explain and celebrate our island story and identity over 5,000 years.
Surprisingly, given their accepted international significance and arguably being the best of the best of our heritage inheritance, UK world heritage sites do not have statutory protection as designated assets with associated core funding. While recognised as being of the highest significance in the National Planning Policy Framework, there is a lack of parity with national parks and areas of outstanding natural beauty, which benefit from underpinning legislation and core funding for local management.
The continued inscription of UK world heritage sites has evolved over 36 years with limited strategic guidance nationally. In the mid-1980s, achieving inscription was relatively simple, broadly focusing on already nationally designated, monocentric and iconic sites (such as Durham Cathedral and Castle). During the 1990s and beyond, many sites were brought forward that were more extensive, multiply owned cultural townscapes and landscapes with a diverse mix of values, requiring complex partnership, governance and support arrangement for management.
During this period the UK's approach to world heritage site nomination, protection, management, community engagement and investment demonstrated best practice and was sought out by other countries. In the last 20 years, however, as public resources have continued to be reduced it has proved increasingly difficult to consistently implement in full the visions and conservation objectives of all world heritage sites.
Managing the sites
There are over 500 organisations involved in the planning, administration and management of UK world heritage sites at the international, national and local levels. This jigsaw of many parts presents a complicated and confusing picture of governmental and non-governmental roles and responsibilities for world heritage. This has arisen in part from the cross-cutting nature of the world heritage concept, the diversity of the types of site, and the ad hoc evolution of world heritage site inscription since 1984.
Local and individual governance and arrangements for the day-to-day management of world heritage sites are also very varied. It falls to a mix of local authorities (32 per cent), mixed public partnerships (21 per cent), central-government-funded agencies (18 per cent), the National Trust (11 per cent) and other independent charitable trusts (18 per cent). More than 70 per cent of sites depend on public or governmental funding.
All UK world heritage sites now have comprehensive management and action plans (unlike in many other countries), and have a locally employed world heritage site coordinator, whose role usually focuses on management plan implementation, world heritage site promotion and community engagement.
Derwent Valley Mills, Derbyshire
Derwent Valley Mills World Heritage Site is an extensive and complex cultural landscape, centered on a series of mill complexes and communities along a 15-mile stretch of the River Derwent. Many of the mill sites closed in the late 20th century. While some have been able to embrace their historic significance to bring new economic benefits, others have struggled following world heritage site inscription in 2001 and are in a perilous state. One of the greatest successes, however, was at Darley Abbey, on the outskirts of Derby. Here an almost-complete 18th-century mill and ancillary building are still standing. Following the completion of a mills regeneration strategy and the establishment of a partnership to take this forward, a range of repairs and conservation measures took place on the North Mill and other buildings from 2012 onwards. This enabled new businesses to move in, and act as a catalyst for further funding and restoration.
By 2020 the mills and their attractive waterfront environs just outside Derby city centre include cafes and restaurants, making it not only a great place for businesses to relocate to, but also an increasingly popular destination for visitors to explore and enjoy the facilities. An interpretation scheme for the mills and village, to be completed in 2023, will ensure that the increasing numbers of visitors will better understand this section of the world heritage site and its outstanding universal value.
English Lake District
The English Lake District World Heritage Site was inscribed as a 230,000-hectare cultural landscape of mountains and valleys in 2017. Its outstanding universal value is based on the exceptional beauty and distinctive traditions of the agro-pastoral landscape which inspired 18th-century picturesque artists and romantic writers, and was a catalyst, internationally, for the emergence of the landscape conservation movement in the 19th century. The stone-walled fields and rugged farm buildings set in the spectacular landscape are one of the key attributes that underpin the outstanding universal value.
In 2021/2022 a historic building restoration grant pilot project (£8 million) was initiated through a collaboration of stakeholder agencies and others with interests in the world heritage site. The pilot aims to bring life back to historic agricultural buildings by restoring them for continued agricultural use, using traditional materials, and by this means to enhance the landscape for public enjoyment, improve wildlife habitats and conserve key parts of the world heritage site's outstanding universal value.
Traditional farm buildings are an integral part of the living and working landscape of the Lake District, and the scheme recognises the value that these buildings have for communities and for their contribution to the world heritage sites. To date seven barns have been fully restored, with more to be completed shortly. In addition to the more tangible building conservation results and contribution to the site's outstanding universal value, the pilot, its follow-up and associated projects are supporting the retention and development of traditional construction skills and knowledge, and strengthening partnership working. The latter is a key component for the future management of this complex world heritage site.
There is a low level of awareness of the obligations, presence, potential benefits, values, and significance of world heritage sites at all levels in the UK. Half of the sites, such as Stonehenge and the Tower of London, are well known as tourist destinations and icons, while other hidden gems such as Derwent Valley Mills and Saltaire are little known as or understood as world heritage sites.
Finding the right balance between the need for regeneration and infrastructure development, and avoiding impacts on the conservation of world heritage sites and their buffer zones, has been challenging over the last 20 years. The delisting of the Liverpool world heritage site (one of only three sites to be have been taken off the list in the last 50 years) in 2019 was a sharp reminder of the consequences of not supporting more fully the planning, conservation, management of the world heritage sites.
While the DCMS (and its arm's-length agencies and other equivalents in the three nations) provides some policy guidance and capacity-building support for local world heritage site management, the onus for on-the-ground world heritage site coordination, management and conservation essentially lies with local authorities and other organisations that manage the individual sites day to day.
There is as yet no national vision and strategy for a more coherent and consistent approach to world heritage site planning, management and support at a national level. World Heritage UK (WHUK), through its recent report UK World Heritage: asset for the future 2020, continues with others to call for a more strategic approach and stronger legislation to directly support world heritage site conservation, and to release their potential for contributing more to community welfare, economic regeneration, enhanced tourism and an underpinning of UK soft power in the next few years.
The current Levelling Up Bill and its associated planning reforms may act as a catalyst to ensure that over the next 10 years the UK world heritage sites are more fully recognised, supported and understood, and that through exemplary management they will release and provide enhanced community welfare and economic benefits.
References
---
This article originally appeared as 'World heritage in the UK: an overview' in the Institute of Historic Building Conservation's (IHBC's) Context 176, published in June 2023. It was written by Chris Blandford, president of World Heritage UK. Established in 2015, World Heritage UK (WHUK) is a registered charity that works with and on behalf of all the UK's Unesco world heritage sites, across all four home nations and in four overseas territories, supporting the sites and their managers with many years of strategic and operational world heritage experience.
The author is grateful for contributions to this article from Adrian Farmer, world heritage site coordinator at Derwent Valley Mills World Heritage Site, and Alex McCoskrie, general manager of WHUK.
--Institute of Historic Building Conservation
IHBC NewsBlog
Part of historic Old Courthouse in Cockermouth collapses into river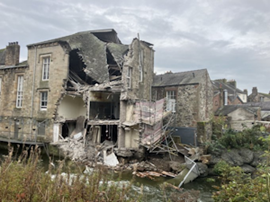 A section has fallen away and landed in the River Cocker below, including the back walls over three floors, sections of flooring and parts of the roof.
---
Scaffolding removed from Salisbury Cathedral after 37 years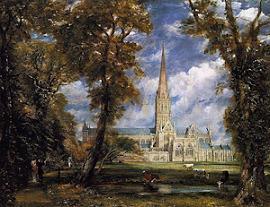 Starting with a survey in 1986, the 'topping out' ceremony took place 7 Sep 2023.
---
Demolition of Kirkcaldy's Category B former Kitty's nightclub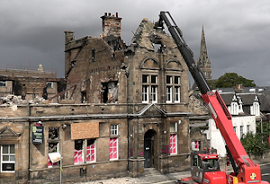 Following a fire, engineers confirmed that the building faced complete demolition.
---
Irreplaceable Welsh castle saved from collapse thanks to £2.2m grant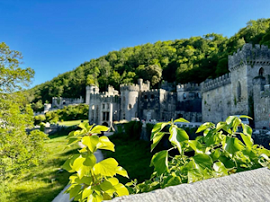 Wales' Gwrych Castle has a funding lifeline from the National Heritage Memorial Fund (NHMF) as part of its Covid-19 Response Fund
---
New interactive models of the 'Dinosaurs' sculptures in Crystal Palace Park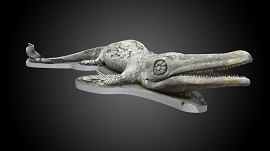 Interactive 3D models have been created of the 29 surviving 'dinosaurs' in Palace Park, South London.
---
How was it built – the Iconic Forth Bridge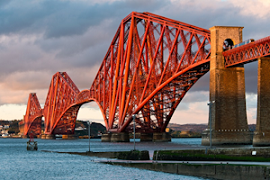 The Forth Bridge is one of the engineering wonders of the world. From the Engine Shed HES, find out more about how this incredible structure was built and what the conservation challenges are today.
---
Stirling's Christie Clock Tower demolition 'over safety' sparks Council investigation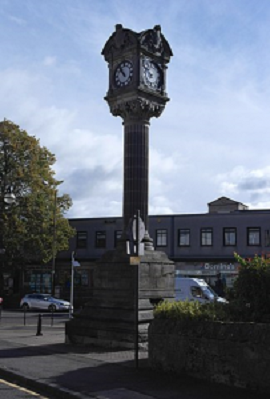 A clock tower which stood in Stirling for 117 years has been controversially and dramatically demolished by the local council over safety fears
---
The Natural Stone Source Book 2023-24 Specifiers Guide published

This guide is designed to be both inspirational and educational, providing the information and creative stimulation needed for successful completion of a natural stone project.
---
Context C176 published - World Heritage Sites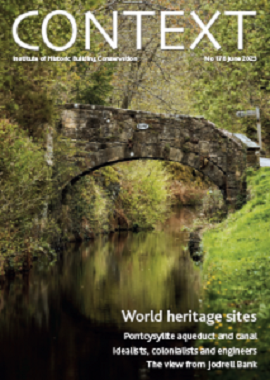 The issue explores the diverse facets of conservation of World Heritage Sites from across our globe.
---
Historic Environment Scotland unveils plans for new Archive House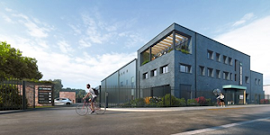 The innovative project will be an exemplar of reuse and retrofit of an existing building.