Edinburgh Castle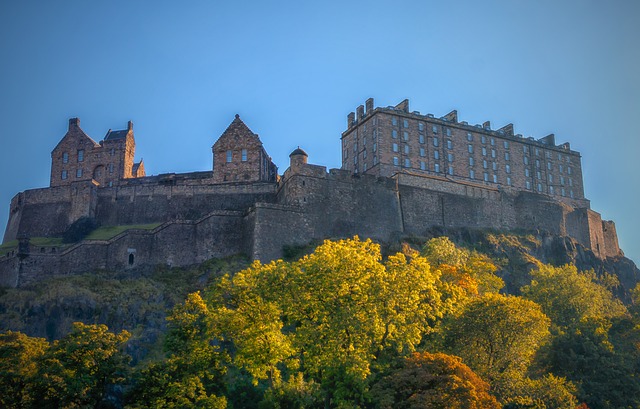 [edit]
Introduction
Edinburgh Castle is a military fortress and stronghold located at the top of the Royal Mile in Edinburgh, Scotland. It stands on a bed of volcanic basalt rock and has been a site of human occupation since the Bronze Age. Historians believe a royal castle has been situated there since the reign of David I in the 12th century, and it continued as a royal residence until 1633. In 1566, Mary Queen of Scots gave birth to James VI in the castle, who would become the King of England following the death of Queen Elizabeth I in 1603.
Due to its involvement in a number of historical conflicts, including the 14th century Wars of Scottish Independence and the 1745 Jacobite Rising, it is considered to be the most besieged castle in Scotland.
The castle's design, construction and function has changed many times over the centuries. Today, it is a popular tourist attraction and an iconic symbol of Scotland, featuring in particular as part of the annual Edinburgh Military Tattoo and the New Year's Eve celebrations.
The castle is actually a collection of buildings sitting in a fortress on top of an extinct volcano. The location is ideal for a stronghold, being protected by sheer cliffs with only one direction of approach.
It includes an interesting mix of designs and architectural styles, due partly to the modifications and additions that have been made over the centuries. At its centre is the oldest surviving part of the castle, St Margaret's Chapel which dates back to the early-12th century and is believed to be the oldest building in Edinburgh.
Few of the original castle buildings survived the 16th century Lang Siege, as most of the medieval defences were destroyed by artillery bombardment. The Royal Palace however was largely unaffected, as was the early-16th century Great Hall.
The Great Hall was built by James IV, and is the main place of state assembly in the castle. It measures 29 m x 12.5 m (95 ft x 41 ft), and has an imposing hammerbeam roof; one of only two medieval Scottish halls with an original roof of this kind. It is characterised by decorative carved-stone corbels, with intricate Renaissance detailing; although it is thought that much of the interior was altered from the mid-Victorian period onwards.
A prominent feature of the castle's east side is the circular, multi-layered Half Moon Battery. This was constructed as part of redevelopment works between 1573 and 1588, and designed as a defence against cannon fire. It was built around and over the ruins of the original David's Tower, of which two storeys survive beneath.
At the head of the Esplanade is the Gatehouse which was built in 1888 as a largely cosmetic architectural addition to the castle. Some years later the Gatehouse was flanked by statues of legendary Scottish heroes, William Wallace and Robert the Bruce.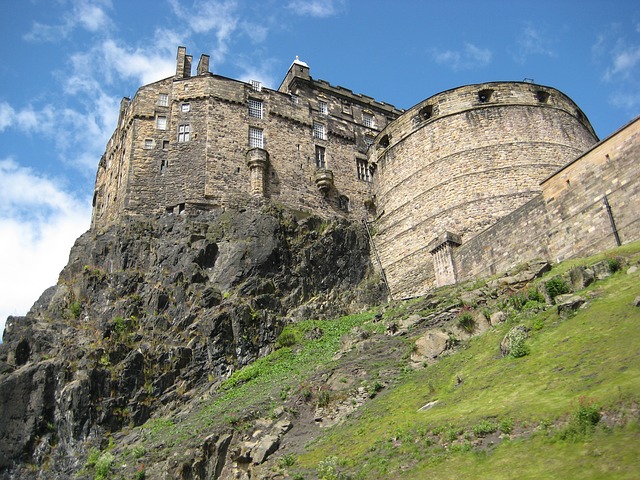 [edit]
Recent uses
The castle vaults were used to hold prisoners-of-war during the 18th century, particularly during the Seven Years' War, the American War of Independence, and the Napoleonic Wars. This necessitated the construction of several new buildings, such as the Governor's House, the New Barracks and several powder magazines and store houses.
In 1811, 49 prisoners managed to escape through a hole in the south wall, which forced the authorities to conclude that the castle was no longer fit for its purpose. No prisoners were held in the vaults after 1814 (other than temporarily during the First and Second World Wars), and shortly after, the castle began to assume the role of a national monument and was gradually opened to the public.
Responsibility for the castle passed to Historic Scotland in 1991. In 1993, the castle was designated a Scheduled Ancient Monument, with 24 separate listings awarded to its various buildings and structures.
In 1995, the Old and New Towns of Edinburgh, including the castle, were classified as a UNESCO World Heritage Site. In 2016, a report from Edinburgh World Heritage, found that residents, visitors and businesses attach an economic value of between £1.2 – £1.4 billion to Edinburgh's World Heritage Site. See Edinburgh world heritage site valued at over 1 billion for more information.
The castle has become Scotland's most popular tourist attraction, with annual visitor numbers reaching 1.4 million.
[edit]
Find out more
Scheduled Ancient Monument.
[edit]
External resources
IHBC NewsBlog
IHBC's HESPR Pick this week: Transform church into community centre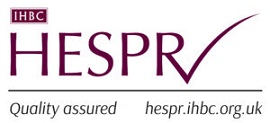 The IHBC Director's top pick this week: an opportunity to transform a church into a community centre of environmental awareness, valued £555k, closing 25/11.
---
Construction urged to do more for butterflies and bees, via SNH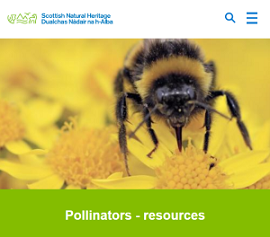 SNH has published new guidance on how best to fit pollinators into urban design and construction with a series of easy steps to suit all project budgets and sizes.
---
Applications now open for the Sustainability Scholarship for 2020: Closing 29/11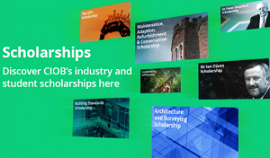 Applications are invited for the Sustainability Scholarship 2020, with successful applicants to receive £3000, support and mentoring from experts, and closing 29 November.
---
Government asked to save plans for Queensbury tunnel cycle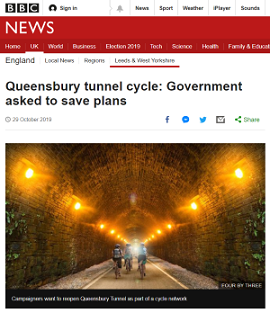 It was hoped the 1.4 mile (2.3km) Victorian Queensbury Tunnel could be used by cyclists travelling between Bradford and Halifax, but plans have been threatened.
---
Case Study in Durham Cathedral: Project Managment and Building Services Challenges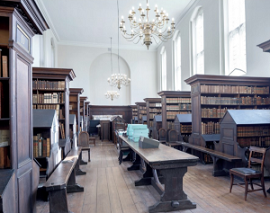 Completing works that widened public access to the hidden architectural spaces and collections of Durham Cathedral showcases exceptional project management.
---
Autumn clamp down on dust by HSE – site visits planned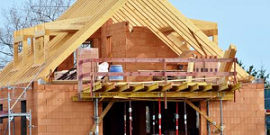 This month HSE is carrying out its latest construction inspection initiative with a focus in particular on measures in place to protect workers from occupational lung disease caused by asbestos, silica, wood and other dusts when carrying out common construction tasks.
---
Public property hubs to be delivered in Birmingham and Peterborough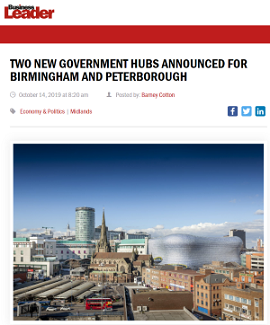 Peterborough and Birmingham are the latest places to benefit from the Government Hubs programme to regenerate city centre sites.
---
Banksy graffiti taken off Grade II listed Yorkshire bridge facing dismantling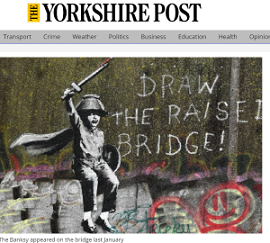 Graffiti by Banksy has been taken off a bridge in Hull as the Grade II (GII) listed Scott Street bridge itself faces dismantling.
---
The Liverpool Grade II 'jewel' that lies empty, derelict and vandalised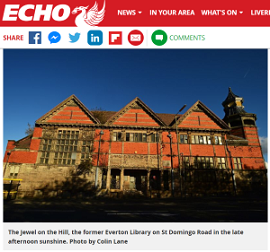 Liverpool landmark the Everton Library, a Grade II (GII) listed building that has been the focus of calls to restore it to its former glory continues to lie leaking, vandalised and derelict, when £5m could renovate the building, reports The Liverpool Echo.
---
Flintshire: Shotton steelworks' John Summers building to be restored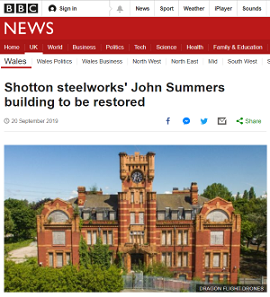 A landmark on a list of the UK's most endangered buildings, Shotton steelworks' Grade II-listed general office and clock tower, is to be brought back to life in Flintshire.
---