Taj Mahal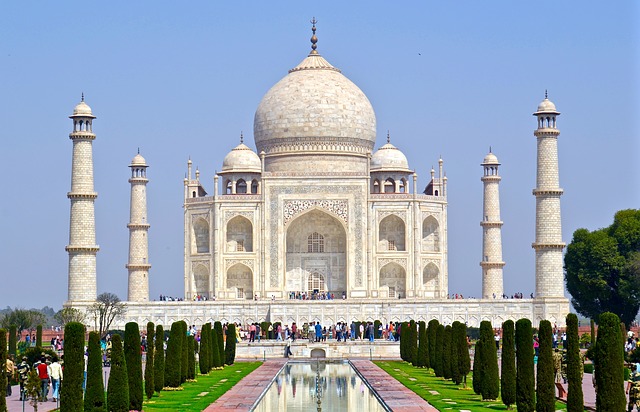 [edit]
Introduction
The Taj Mahal is an ivory-white marble mausoleum located on the south bank of the Yamuna river in the Indian city of Agra. As a national symbol of India it is one of the most recognisible buildings in the world. The complex is actually made up of several buildings and gardens extending over 55.5 acres.
It was commissioned in 1632 by the Mughal emperor Shah Jahan to house the tomb of his favourite wife Mumtaz Mahal who died during childbirth. It was designed by Ustad Ahmad Lahauri, and is generally regarded as the best example of Mughal architecture, which is a blend of Indian, Persian and Islamic styles.
The architectural principles the Taj Mahal encapsulates include:
Rational and strict geometry.
Perfect symmetrical planning.
Hierarchical grading of materials, forms and colours.
Triadic divisions bound together in proportional formulas.
Uniformity of shapes.
Sensuous attention to detail.
Selective use of naturalism.
Symbolism.
The construction of the mausoleum was completed in 1643, with the rest of the complex taking a further ten years and a cost estimated to be 32 million rupees (equivalent to approx. $827 m in 2015).
It was designated as a UNESCO World Heritage Site in 1983, described as 'the jewel of Muslim art in India and one of the universally admired masterpieces of the world's heritage'. It attracts around 7-8 million visitors a year and frequently tops polls listing the world's most admired or beautiful building.
The translucent white Makrana marble tomb of the Taj Mahal is positioned on a square plinth 7 m (23 ft) high. Its four facades are almost identical, each with a wide central arch rising to 33 m (108 ft) at its apex. The central dome is 73 m (240 ft) high and its finial and is surrounded by four smaller domes. Four minarets are positioned on each corner of the square plinth.
The mausoleum interior is organised around an octagonal marble chamber with low-relief carvings and precious stones.
Flanking the mausoleum are two symmetrically identical buildings, the east-facing mosque and its west-facing jawab. Both are built of red Sikri sandstone with marble-necked domes and architraves.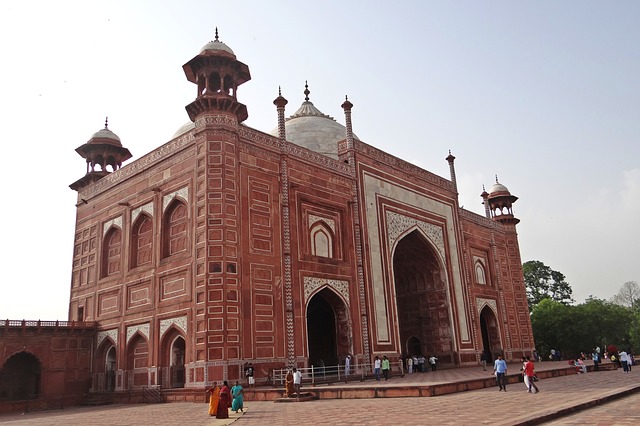 The garden is set out as a square quartered by long watercourses with walking paths, fountains and ornamental trees.
The southern end of the complex is marked by a wide red sandstone gateway with a recessed central arch that reaches a height of two-storeys.
Verses from the Quran are inscribed in calligraphy across many sections of the Taj Mahal, including the soaring arched entrance to the mausoleum. The size of the lettering increases according to its relative height and distance from the observer. This was used as a means of achieving a uniform appearance from the vantage point of the terrace.
The construction process involved 22,000 workers and artisans from all over central Asia and beyond. It is thought that over 1,000 elephants were used to transport building materials. Precious and semi-precious stones inlaid into the white marble include jade and crystal from China, turquoise from Tibet, Lapis lazuli from Afghanistan, sapphire from Sri Lanka, and carnelian from Arabia.
[edit]
Post-construction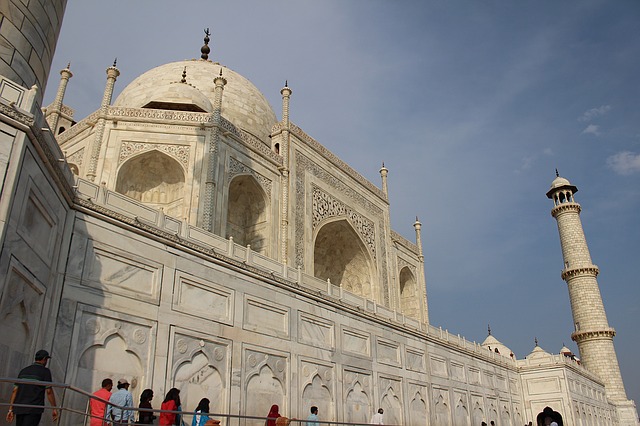 Common legend has it that the emperor had wanted an identical black marble mausoleum to be built in the complex, although this failed to transpire.
Over the centuries, the Taj Mahal was neglected and allowed to fall into disrepair. At the time of the 1857 Indian rebellion, British soldiers and government officials chiseled out many of the precious stones from its walls.
However, at the beginning of the 20th century, a major restoration project was carried out under the direction of the British viceroy of India, Lord Curzon.
The building faced several threats during the 20th century, from Japanese air attacks during the Second World War which prompted the government to disguise it with scaffolding, and from anticipated air attacks during the India-Pakistan wars of 1965 and 1971.
Environmental pollution also became a threat. Air pollution and acid rain caused by nearby factories, oil refineries and traffic was discolouring the marble façade. The Indian government acted by establishing the Taj Trapezium Zone (TTZ), a 4,000 sq. mile area around the complex with strict emissions standards, forcing the closing of some foundries and the banning of motor vehicles.
More recently, the decline in groundwater level in the Yamuna river basin has raised concerns for the tomb's structural integrity. Cracks began to appear in 2010 and the minarets showed signs of tilting, leading to fears that the wooden foundation may be rotting due to water deficit.
The conservation debate continues in India, with stricter restrictions being put in place to prevent pollution damaging the complex further.
[edit]
External references
Featured articles and news
IHBC NewsBlogs now open for comments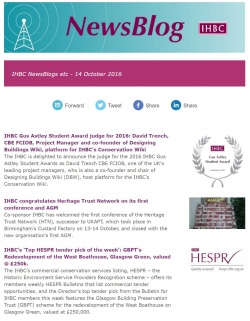 The IHBC has now opened its celebrated NewsBlog service to user comments, so members and users can open, join and extend the discussions around our news items.
---
IHBC HESPR tender pick of the week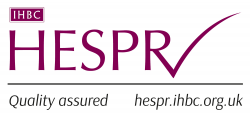 This week's Director's top pick for IHBC members features a call from Fenland District Council for archaeology, building investigation and community engagement.
---
IHBC Context CPD tale of two traumas - The importance of conservation expertise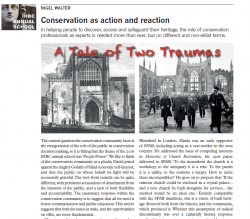 In helping people to discover, access and safeguard their heritage, the role of conservation professionals as experts is needed more than ever, says Nigel Walter.
---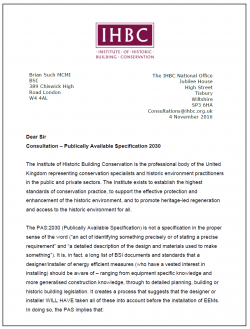 The BSI consulted on two Publically Available Specifications on energy efficiency measure (EEM) installation.
---
Churchill Barriers to be listed

Second World War structures at Scapa Flow have been recognised as being of national importance by Historic Environment Scotland.
---
Neighbourhood Planning Bill 2016 - 2017 – Committee Stage amendments
The Bill was amended during its Committee stage in the House of Commons, and a number of Government new clauses were added in relation to local plan making.
---
Complete Historic Environment Scotland survey
Historic Environment Scotland (HES) has announced a national campaign to find out what heritage means to the people of Scotland as part of the 2017 Year of History, Heritage and Archaeology.
---
Heating and energy-related reports for retro-fit projects
The UK government has published several reports on retro-fit issues for historic buildings.
---
US Embassy scheme receives conditional planning permission
Qatari-backed hotel scheme for the Grade II listed building in Mayfair will include 137 bedrooms, additional restaurants, retail and events space.
---
The pros and cons of crowdfunding architectural projects
A CLAD magazine feature discusses how crowdfunding can help get projects started and allow architects to be proactive.
---
Hidden paintings found at the Guild Chapel in Stratford upon Avon
Conservators have conclude it is one of the few places in Europe to have an almost complete medieval decorative scheme still in situ.
---
ebulletin&utm_campaign=c19f6a8b87-EMAIL_CAMPAIGN_2016_11_16&utm_medium=email&utm_term=0_56a3992b07-c19f6a8b87-129752081 Scottish Civic Trust calls for entries to My Place Awards
Community groups have been asked to nominate favourite new buildings, conservation projects and people in its annual awards (closing date 31 January 2017).
---
The Design Museum - regenerating a 1960s architectural icon
Museums Heritage says that after almost five years of restoration and refurbishment, the Grade II* Design Museum has been transformed into a modern multi-purpose space.
---
Property Flood Resilience Action Plan out
An independent report has been issued relating to flood protection, aiming to help with flood resilience.