Sagrada Familia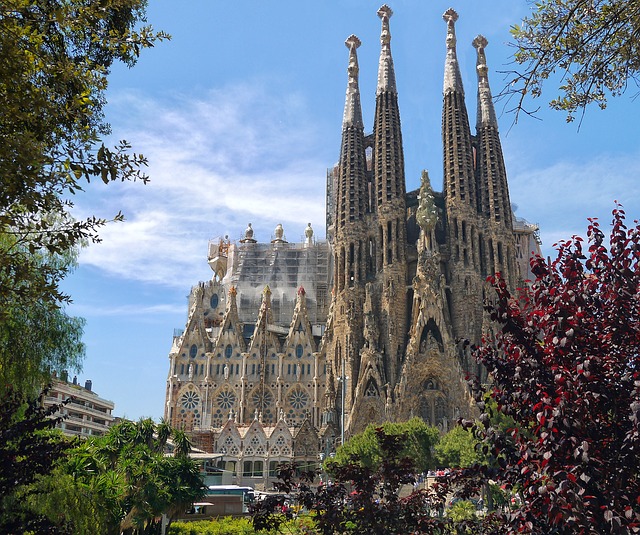 [edit]
Introduction
The Sagrada Familia is a monumental Roman Catholic church in Barcelona, Spain. It was designed by the architect Antoni Gaudi. Construction work has been ongoing, intermittently, since 1882, and it is perhaps the most famous incomplete building in the world. It is listed as a UNESCO World Heritage Site and is an iconic symbol of Spain.
The Spiritual Association of Devotees of Saint Joseph was founded in 1874, and began campaigning for the construction of an expiatory temple dedicated to the Holy Family. The Association purchased a plot of land in Barcelona and the first stone was laid on St. Joseph's Day, March 1882.
Gaudi became involved a year later and transformed the original neo-gothic design into his trademark style, combining elements of gothic and byzantine cathedrals, and curvilinear Art Nouveau forms. Gaudi continued to work on the project until his death in 1926, when less than a quarter of his grand vision had been realised.
Today, the Sagrada Familia is one of the largest testing grounds for construction methods in the world, and one of Spain's most popular tourist attractions, with visitor entrance fees financing the annual construction budget of around 25 million euros.
Gaudi wanted to express Christian belief through the architecture of the cathedral, and to capture the essence of transcendence with the lofty forms, geometry and the interplay of light and colour. His original design consisted of 18 towers, each with its own significance. The central tower would be dedicated to Jesus Christ and was intended to reach 172 m in height.
The temple is made up of a central nave flanked by aisles and transepts forming a Latin cross. At the head of the cross is a semi-circular apse. Three monumental facades represent Christ's birth, his Passion, Death and Resurrection, and future Glory.
A model of Gaudi's finished design: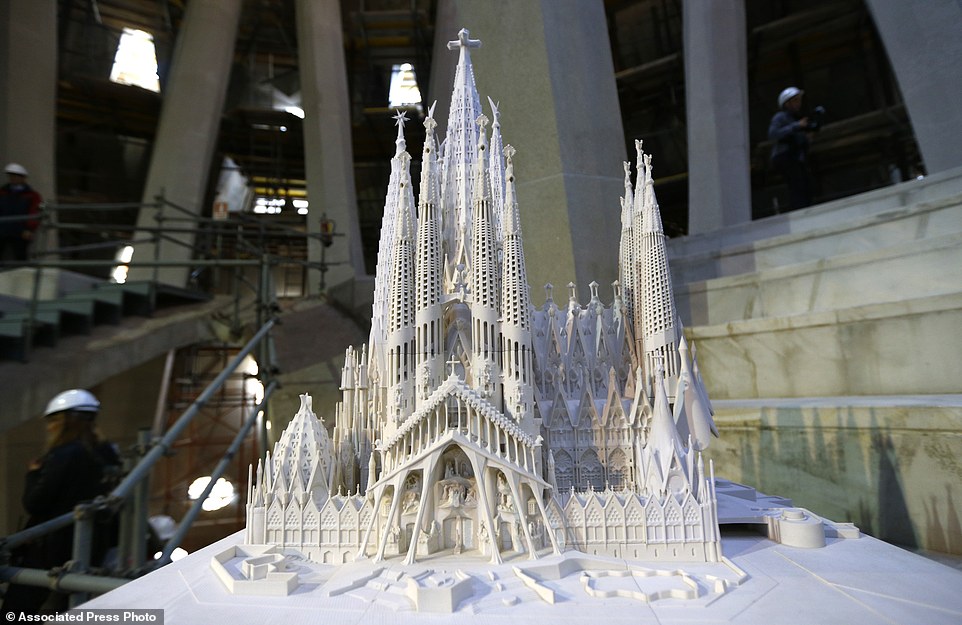 Knowing he would not be alive to see the temple completed, Gaudi planned the construction in modules, starting with the apse and first façade. Seeking to overcome traditional Gothic structural systems, Gaudi began experimenting with balanced and self-supporting structures using inverted models and graphical calculation. He was inspired by the idea of a 'forest' structure of leaning columns that would branch out like trees, and create an organised and hierarchical system to support a light and airy vault.
Some of the structural forms Gaudi introduced to the Sagrada Familia include:
Hyperboloids: These can be solid or hollow, and found in the openings of the windows and the vaults.
Paraboloids: To create linking surfaces between the vaults, the roof and the columns.
Helicoids: These can be seen in the spiral staircases and were, Gaudi said, to represent the rising movement of transcendence.
Ellipsoids: These form the rounded capitals of the main columns, where the lower sections subdivide into branches.
The stone material used includes various sandstones and granite, as well as reinforced concrete for the naves. Thin masonry timbrel makes up much of the vaulting. This is a traditional Catalonian construction, consisting of 2-3 layers of overlapping tiles or flat bricks woven together with fast-setting mortar, creating a highly-resistant structure. All the stone used in the construction work is now cut using state-of-the-art computer-controlled systems.
To reduce the roofing load and to allow more light into the building, Gaudi designed lucarnes (skylights) between the columns, based on hyperboloids. These are built using gold and green glass and tiles. The apse's stained glass conforms to a plan of graduated tones to create an introspective atmosphere.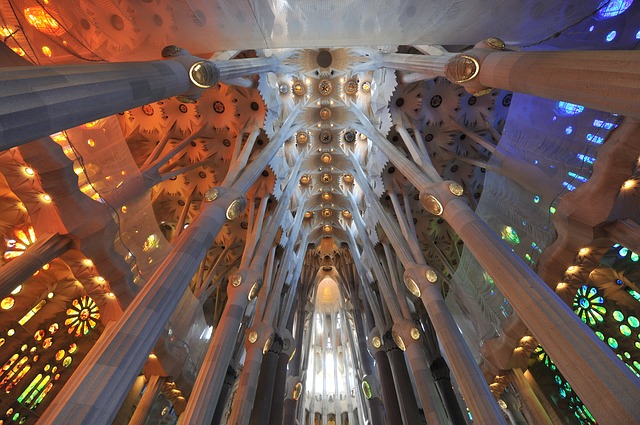 [edit]
Ongoing construction
After Gaudi's death in 1926, construction work was continued by architects and craftsmen from his workshops. The reliance on private donations and the outbreak of the Spanish Civil War in the late-1930s, meant that construction progressed slowly, only becoming more steady in the 1950s.
The central nave vaulting was completed in 2000, with the focus since then turning to the construction of the transept vaults and aspe. In 2006, work focused on the crossing and supporting structure of the main Jesus Christ tower as well as the southern Glory façade.
The midpoint was reported to have been reached in 2010, with 8 of the spires having been built, leaving 6 of the largest towers remaining. The current chief architect Jordi Fauli announced in October 2015, that the construction was 70% complete. The towers and most of the structure are planned for completion by 2026, the centenary of Gaudi's death, with decorative elements complete by 2030-2032.
[edit]
External resources
Sagrada Familia - Official site
Featured articles and news
IHBC NewsBlogs now open for comments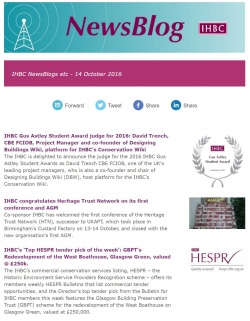 The IHBC has now opened its celebrated NewsBlog service to user comments, so members and users can open, join and extend the discussions around our news items.
---
IHBC HESPR tender pick of the week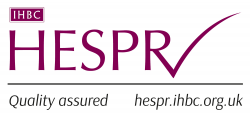 This week's Director's top pick for IHBC members features a call from Fenland District Council for archaeology, building investigation and community engagement.
---
IHBC Context CPD tale of two traumas - The importance of conservation expertise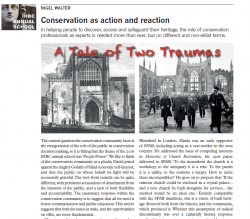 In helping people to discover, access and safeguard their heritage, the role of conservation professionals as experts is needed more than ever, says Nigel Walter.
---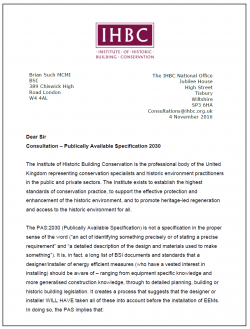 The BSI consulted on two Publically Available Specifications on energy efficiency measure (EEM) installation.
---
Churchill Barriers to be listed

Second World War structures at Scapa Flow have been recognised as being of national importance by Historic Environment Scotland.
---
Neighbourhood Planning Bill 2016 - 2017 – Committee Stage amendments
The Bill was amended during its Committee stage in the House of Commons, and a number of Government new clauses were added in relation to local plan making.
---
Complete Historic Environment Scotland survey
Historic Environment Scotland (HES) has announced a national campaign to find out what heritage means to the people of Scotland as part of the 2017 Year of History, Heritage and Archaeology.
---
Heating and energy-related reports for retro-fit projects
The UK government has published several reports on retro-fit issues for historic buildings.
---
US Embassy scheme receives conditional planning permission
Qatari-backed hotel scheme for the Grade II listed building in Mayfair will include 137 bedrooms, additional restaurants, retail and events space.
---
The pros and cons of crowdfunding architectural projects
A CLAD magazine feature discusses how crowdfunding can help get projects started and allow architects to be proactive.
---
Hidden paintings found at the Guild Chapel in Stratford upon Avon
Conservators have conclude it is one of the few places in Europe to have an almost complete medieval decorative scheme still in situ.
---
ebulletin&utm_campaign=c19f6a8b87-EMAIL_CAMPAIGN_2016_11_16&utm_medium=email&utm_term=0_56a3992b07-c19f6a8b87-129752081 Scottish Civic Trust calls for entries to My Place Awards
Community groups have been asked to nominate favourite new buildings, conservation projects and people in its annual awards (closing date 31 January 2017).
---
The Design Museum - regenerating a 1960s architectural icon
Museums Heritage says that after almost five years of restoration and refurbishment, the Grade II* Design Museum has been transformed into a modern multi-purpose space.
---
Property Flood Resilience Action Plan out
An independent report has been issued relating to flood protection, aiming to help with flood resilience.