Windsor Castle: a thousand years of a royal palace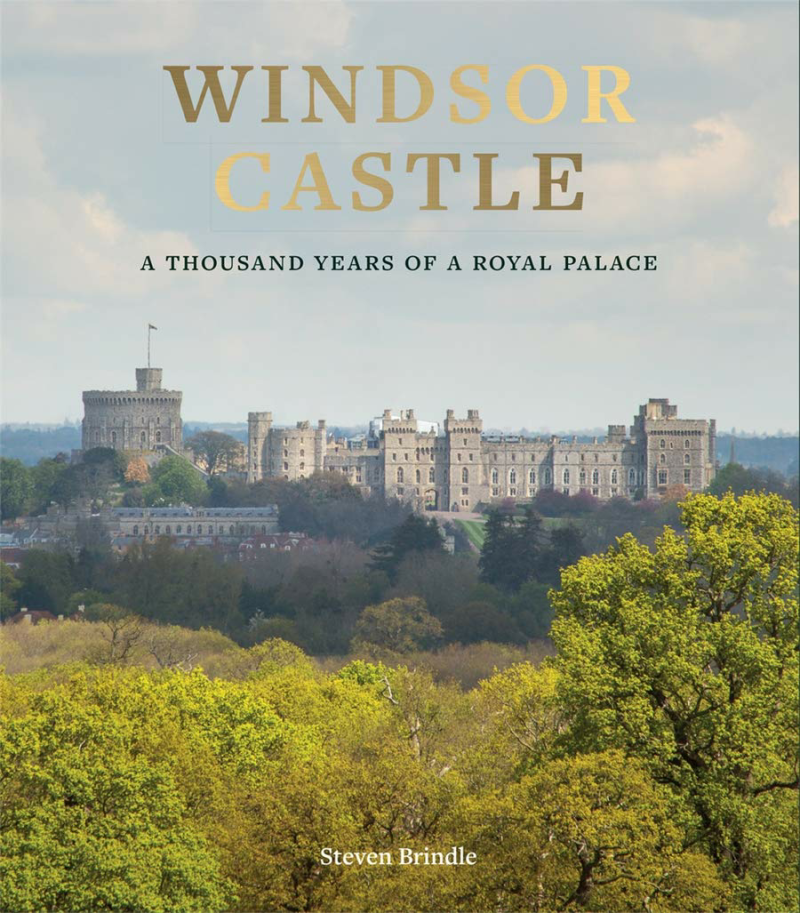 Windsor Castle: a thousand years of a royal palace, Edited by Steven Brindle, with contributions from Steven Brindle, Eleanor Hoare, Brian Kerr, Charlotte Manley, Jonathan Marsden, Clare Rider, Jane Roberts, Nigel Saul, Tim Tatton- Brown, Simon Thurley and Michael Turner, Royal Collection Trust, 2018, 552 pages, 89 black and white and 279 colour illustrations, 38 plans and maps.
---
Catastrophes can bring out the best in people. The adage certainly applies to the devastating fire at Windsor Castle during the Queen's annus horribilis of 1992 that triggered both the common effort to restore the destroyed state apartments and the comprehensive, archaeologically supported reassessment of the castle's past. Written by authorities on the castle's fabric and contents, this monumental account delivers the first holistic view of Windsor Castle's history for generations and sets historiographic standards for years to come.
The subtitle should not be taken too literally. Apparently, the earliest known structure on site, a motte and bailey with timber palisades, was built after 1066 as a defensive fortress. The first court recorded here was held by Henry I in 1110 when the new masonry-built King's Hall and King's Houses on the hill replaced Old Windsor down the Thames. It was only around 1240 under Henry III, a decade after the completion of the castle's defences, that Windsor Castle effectively became the Crown's principal residence outside London. We learn that the kings had been tenants – curiously, the Crown did not buy the manor until 1546. Windsor Castle may not be a millenarian such as Castel Sant'Angelo or the Palace of Goslar, but it outshines any castle or palace worldwide as both the doyen and the largest of continuously occupied royal residences.
In its modern-day appearance (Jeffry Wyatville's rebuilding from 1824 to 1840) the castle has become the very emblem of princely abode, imitated from Stolzenfels to Babelsberg. Like the Vatican City, it functions as a living community, inspired by tradition, and held together by the sovereign. Kings and queens from the Plantagenet to our own Elizabethan era have left their mark as the various incarnations of royal lodgings mirror all phases of architecture, whether Edward III's Romanesque or George IV's Tudor-gothic style. The state rooms have been adorned by eminent artists and craftsmen such as Antonio Verrio and Grinling Gibbons. Windsor Castle serves as a three-dimensional panorama of English architectural and art history – and so does the book.
The authors recount the complex story of this 910-year-old royal palace in tandem with an abundance of written sources, accompanied by conjectural reconstructions and a plethora of exquisite illustrations. These include superb etchings by Wenceslaus Hollar; gorgeous aquarelles prepared for WH Pyne; hand-coloured lithographs by John Nash; and the most delicious photographs of St George's Chapel's interior. Every aspect, every element enjoys full representation – upstairs and downstairs: the accumulated labyrinth of state apartments and the warren of kitchens; the distinctive cloisters of the College of St George; the chain of walls and towers; as well as Windsor Great and Little Park with Victoria and Albert's resting place at Frogmore.
'Windsor Castle' is a beautifully written and sublimely illustrated tome that reflects the magnificence of its subject on every page. Meticulously researched, it contains 28 pages of annotations and 30 pages of bibliography. Enclosed are colour-coded floor plans, dating the fabric in the upper, middle and lower wards. At 552 pages, reading this masterpiece makes for an apt pastime in our new age of self-isolation. Today, more than ever, one's home is one's castle.
---
This article originally appeared as 'One's home is one's castle' in Context 167, published by the Institute of Historic Building Conservation (IHBC) in March 2021. It was written by Michael Asselmeyer, historian and architect.
--Institute of Historic Building Conservation
IHBC NewsBlog
IHBC Annual School 18 June 2021: Over 25 MarketPlace Stalls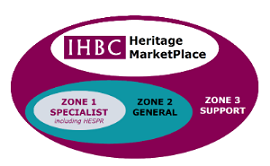 IHBC's Virtual Annual School 2021 MarketPlace stalls provide access to over 25 of the sector's most influential organisations. Book now to join!
---
IHBC Annual School: Historic Places - People Places: 18 June 2021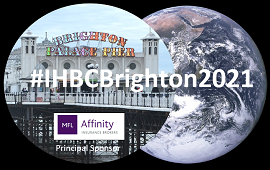 IHBC's 2021 virtual conference examines how we can best change and sustain places for the benefit of people, led by expert practitioners boasting international, national and local profiles and experiences.
---
Europe's top heritage awards honour 24 exemplary achievements from 18 countries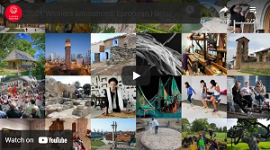 The 2021 winners of the European Heritage Awards / Europa Nostra Awards have been announced.
---
10 Local Councils in England to test the use of digital tools in planning process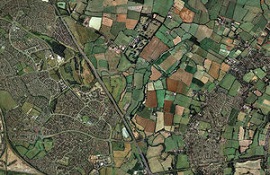 England's Housing Minister has announced a £1.1 million fund to test the use of digital tools and data standards across 10 local areas.
---
LABC launches new home improvement website: Front Door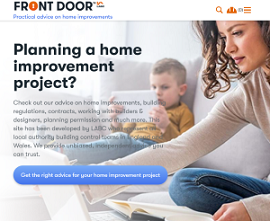 Created by the Local Authority Building Control (LABC), Front Door provides practical guidance on home improvements and renovations as well as technical advice on obtaining building control and planning approvals.
---
Oriel College decision on 'Rhodes' and Related Issues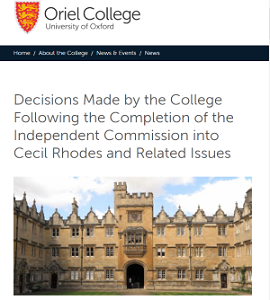 The Independent Commission established by the Governing Body of Oriel College on the memorials and legacy of Cecil Rhodes has reported.
---
Platt's Eyot fire: River Thames GII Boatyards Destroyed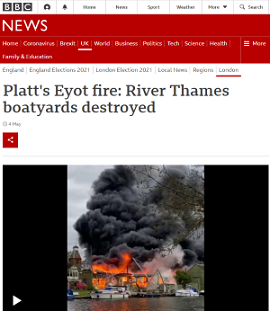 A huge blaze has destroyed two Grade-II listed boatyards on a River Thames island.
---
St Albans Cathedral restoration features a figure wearing a face-mask!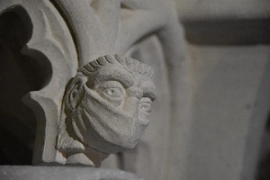 The medieval shrine of St Amphibalus has been restored to its former glory, now with 'a modern addition of a face wearing a face-mask to commemorate the shrine's restoration project' in the pandemic!
---
Ulster Canal to be Restored and Reopened in Border Region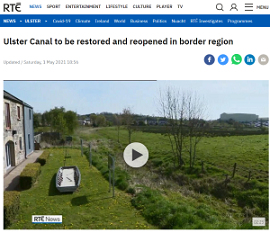 A section of the Ulster Canal, a disused canal in the border region of Monaghan and Fermanagh, will be restored and reopened as a public amenity more than 90 years after it was abandoned.
---
Remains of 'high-status' Roman villa and bath-house found in Scarborough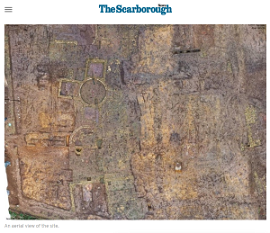 One of the most stunning Roman finds ever unearthed in Britain has been discovered on the site of a new housing development in a village near Scarborough.