The Story of Kensington Palace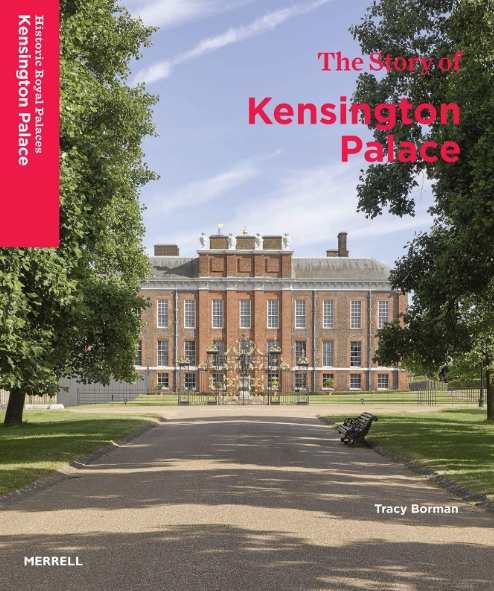 The Story of Kensington Palace, Tracy Borman, Merrell in association with Historic Royal Palaces, 2019, 160 pages, 200 colour and black and white illustrations, one plan, hardback.
Kensington Palace is a complicated building composed of so many extensions dating from successive building campaigns that it is difficult to appreciate as a whole. Despite the contributions of significant architects and craftsmen such as Wren, Hawksmoor, Vanbrugh, Colen Campbell, Grinling Gibbons and William Kent, it lacks architectural cohesion and a single guiding hand to impose a unifying discipline over its many parts.
The building began life at the beginning of the 17th century as one of a group of small villas in the then rural village of Kensington to the west of London. It was built for the courtier Sir George Coppin, whose principal residence was in the Strand. Its distinctive double-pile plan with projecting bow windows is only known from the collection of architectural drawings made by John Thorpe, and one of the many virtues of this attractively produced book is the computer-generated reconstruction in full colour of its original form.
The villa was bought in 1689 by William III and Queen Mary as a retreat away from the unhealthy atmosphere at Whitehall Palace but with convenient access to the court in London. Its transformation into a Royal Palace was initially on a very modest scale but it was successively enlarged in a piecemeal fashion under the first two Hanoverian kings until the death of George II. It then became the home of younger members of the Royal family and further additions were made to accommodate them. It still fulfils that role today, but the State Apartments are open to the public under the meticulous care of Historic Royal Palaces and attract 600,000 visitors a year.
The complicated architecture and the garden setting provide the background for Tracey Borman's book, but her main theme is the social and political significance of the palace, with a focus on the characters and the preferences of the individual personalities who shaped its development. The book is written in a chatty prose style liberally embellished with enticing anecdotes but soundly underpinned by historical scholarship. Its intended audience is undoubtedly the general public who visit in such large numbers, but there is much to enjoy for those with more specialised interests. The generous number of illustrations is a particular delight. They include historic prints and portraits, all reproduced with exceptional clarity, and an inspired collection of modern photographs of the palace today.
Of particular relevance is an account of the personal intervention of Queen Victoria, who had been born in the palace. In 1852 she resisted a proposal for its total demolition in order to build a new national gallery and in 1897 she promoted a restoration of the State Apartments, which had been unoccupied ever since the death of George II in 1760. It was her specific wish that they should be 'opened to the public during her Majesty's Pleasure'.
The works were completed in 1899 and, as a contemporary noted, 'never before… has the restoration of any historic building been carried out with quite the same amount of loving care'. He went on to comment that careful attention had been paid 'never to renew any decoration where it was possible to preserve it – least of all ever to attempt to "improve" old work into new'.
Such an approach can be rightly seen as a significant landmark in the conservation of historic buildings and their presentation to a wider public. The opening was an instant success and apart from brief interludes around both world wars, the palace and its gardens have remained accessible ever since. This beautifully produced guide book is a tribute to the thoughtful way in which they are presented to the public today.
---
This article originally appeared as 'A palace and its people' in IHBC's Context 159 (Page 62), published in May 2019. It was written by Malcolm Airs, Kellogg College, Oxford.
--Institute of Historic Building Conservation
IHBC NewsBlog
IHBC Virtual School 19 June: Heritage Reflections & Speculations from a Pandemic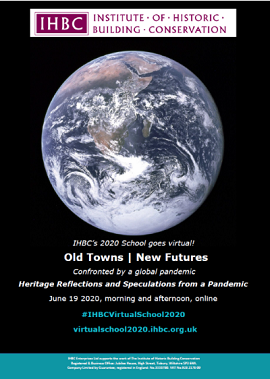 How the current pandemic will shape historic urban areas and their surrounding communities across the globe is impossible to tell. Join us to reflect on the implications for our current approaches to caring for valued places, and even speculate on future strategies and responses.
---
RTPI calls on government to issue planning guidance to prevent development delays

The Royal Town Planning Institute (RTPI) has called on the government to urgently issue planning guidance to prevent unnecessary delays to development from the pandemic.
---
How to Enjoy Heritage from Home, from the Heritage Fund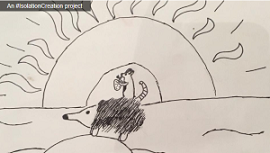 The Heritage Fund has put together a list of heritage-inspired activities to be done from home.
---
Listed Property Owners Club's Spring Checklist for Buildings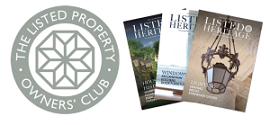 Spring is a good time to stand back and consider any building repairs that are required over the next 12 months, notes the LPOC, and regular inspection and maintenance is the key to keeping homes in good repair, as per its accessible step-by-step guidance.
---
Firefighters tackle blaze at converted Grade II listed former mill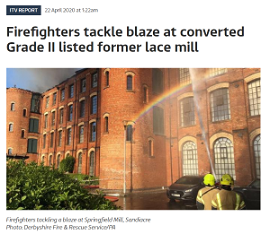 Derbyshire Fire and Rescue Service said "rapid and effective firefighting" had saved three quarters of the mill – which is now apartments.
---
Thieves take advantage of lockdown to steal lead from church roof in Halsham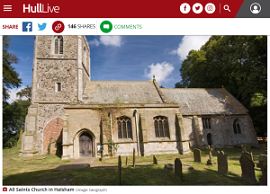 Police have appealed for witnesses after thieves stole lead from the roof of All Saints Church in Halsham near Hedon during the coronavirus lockdown.
---
IHBC's CPD Circular provides info on digital CPD opportunities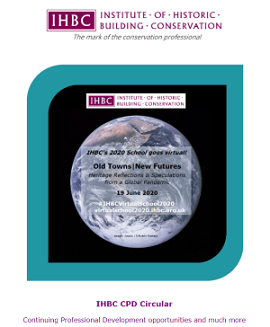 The regular newsletter showcases the IHBC's own Continuing Professional Development (CPD) content as well as online opportunities from 'IHBC Recognised CPD Providers' and other conservation related training and events.
---
Frank Lloyd Wright houses offer virtual tours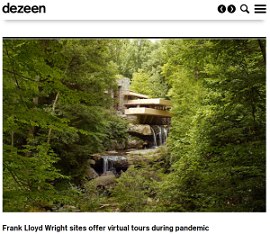 To make sure the public still has access to twelve of those famous works, #WrightVirtualVisits has been launched, which offers virtual tours of 12 iconic houses.
---
CIC's Coronavirus Digest review and survey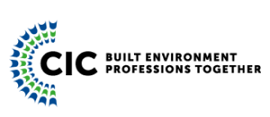 The Construction Industry Council's (CIC's) 'CIC Coronavirus Digest – Issue 8' surveys the latest government advice with updates from the construction industry.
---
COVID-19: Advice and Updates collated from the Heritage Sector
Organisations with conservation links have been collating resources on COVID-19 impacts, including Built Environment Forum Scotland (BEFS), Historic Environment Forum, The Heritage Alliance (THA), and Historic England, on cleaning surfaces.
---
Councils considering 'executive powers' as measures to avoid planning gridlock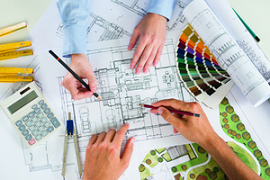 Councils are reported to be considering taking up rarely-used executive powers to keep the planning and development system moving during the coronavirus pandemic.
---
Historic England provides updated flood recovery advice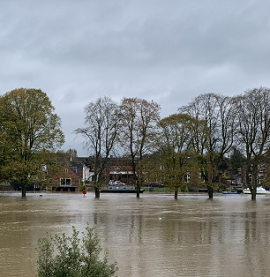 Historic England's 'After a Flood' provides timely advice on how to dry walls properly and avoid further damage to the building fabric.
---
Conservation of Timber Buildings: an example of evolving conservation techniques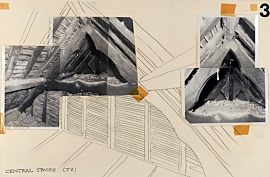 Context Issue 162 offers a peek into an archive of timber conservation history through the records of the practice of FWB and Mary Charles Chartered Architects.
---
Call for VAT rates for Refurbishment to be Reduced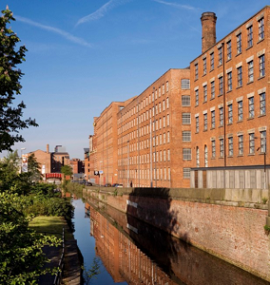 To meet the government's target of being carbon neutral by 2050, we must recycle, reuse and responsibly adapt our existing historic buildings, according to this year's Heritage Counts report, so Historic England and partners are calling for a reduction in VAT rates to incentivise this more sustainable option.
---