The Story of Kensington Palace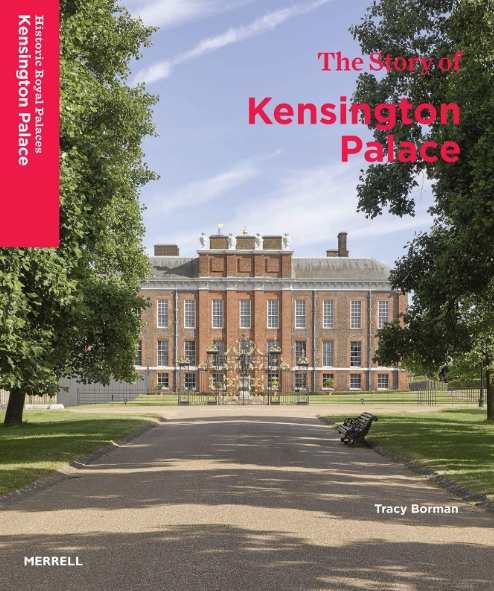 The Story of Kensington Palace, Tracy Borman, Merrell in association with Historic Royal Palaces, 2019, 160 pages, 200 colour and black and white illustrations, one plan, hardback.
Kensington Palace is a complicated building composed of so many extensions dating from successive building campaigns that it is difficult to appreciate as a whole. Despite the contributions of significant architects and craftsmen such as Wren, Hawksmoor, Vanbrugh, Colen Campbell, Grinling Gibbons and William Kent, it lacks architectural cohesion and a single guiding hand to impose a unifying discipline over its many parts.
The building began life at the beginning of the 17th century as one of a group of small villas in the then rural village of Kensington to the west of London. It was built for the courtier Sir George Coppin, whose principal residence was in the Strand. Its distinctive double-pile plan with projecting bow windows is only known from the collection of architectural drawings made by John Thorpe, and one of the many virtues of this attractively produced book is the computer-generated reconstruction in full colour of its original form.
The villa was bought in 1689 by William III and Queen Mary as a retreat away from the unhealthy atmosphere at Whitehall Palace but with convenient access to the court in London. Its transformation into a Royal Palace was initially on a very modest scale but it was successively enlarged in a piecemeal fashion under the first two Hanoverian kings until the death of George II. It then became the home of younger members of the Royal family and further additions were made to accommodate them. It still fulfils that role today, but the State Apartments are open to the public under the meticulous care of Historic Royal Palaces and attract 600,000 visitors a year.
The complicated architecture and the garden setting provide the background for Tracey Borman's book, but her main theme is the social and political significance of the palace, with a focus on the characters and the preferences of the individual personalities who shaped its development. The book is written in a chatty prose style liberally embellished with enticing anecdotes but soundly underpinned by historical scholarship. Its intended audience is undoubtedly the general public who visit in such large numbers, but there is much to enjoy for those with more specialised interests. The generous number of illustrations is a particular delight. They include historic prints and portraits, all reproduced with exceptional clarity, and an inspired collection of modern photographs of the palace today.
Of particular relevance is an account of the personal intervention of Queen Victoria, who had been born in the palace. In 1852 she resisted a proposal for its total demolition in order to build a new national gallery and in 1897 she promoted a restoration of the State Apartments, which had been unoccupied ever since the death of George II in 1760. It was her specific wish that they should be 'opened to the public during her Majesty's Pleasure'.
The works were completed in 1899 and, as a contemporary noted, 'never before… has the restoration of any historic building been carried out with quite the same amount of loving care'. He went on to comment that careful attention had been paid 'never to renew any decoration where it was possible to preserve it – least of all ever to attempt to "improve" old work into new'.
Such an approach can be rightly seen as a significant landmark in the conservation of historic buildings and their presentation to a wider public. The opening was an instant success and apart from brief interludes around both world wars, the palace and its gardens have remained accessible ever since. This beautifully produced guide book is a tribute to the thoughtful way in which they are presented to the public today.
---
This article originally appeared as 'A palace and its people' in IHBC's Context 159 (Page 62), published in May 2019. It was written by Malcolm Airs, Kellogg College, Oxford.
--Institute of Historic Building Conservation
IHBC NewsBlog
Wales introduces the Optimised Retrofit Programme (ORP) for a green recovery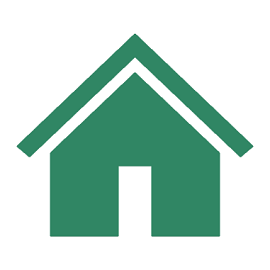 The Welsh Government has given the green light and a further £10M to a major new programme that will transform social housing across Wales, boost the economy and open the door to a new Welsh industry: the Optimised Retrofit Programme (ORP).
---
Lifeline grants for culture in all corners of the country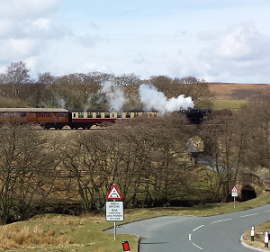 Culture across the country benefits as Lifeline grants from the latest round of the £1.57 billion Culture Recovery Fund will protect a further 162 heritage sites across the country.
---
Scottish Government rejects transformation of landmark building into luxury hotel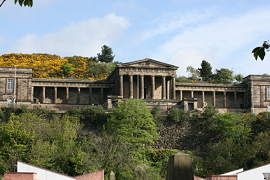 Now the building long touted as a potential home for the Scottish Parliament stands as a symbol of a divided Scottish capital.
---
One of Britain's last AA telephone boxes saved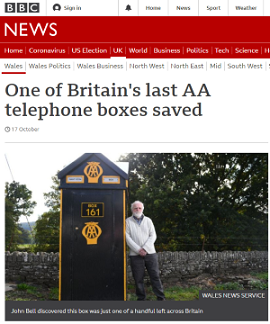 AA Box 161 has now been listed. The telephone boxes were a sanctuary for motorists in distress, but of the hundreds across Britain just 21 remain.
---
IHBC submits comments on BSI's PAS 2038 – Retrofitting non-domestic properties

The IHBC has noted that it fails to emphasise the need to carry out appropriate repairs as the vital precursor to installing retrofit measures.
---
Mapping tool for unused construction materials launched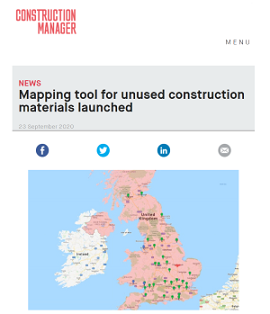 A mapping tool that provides contractors and their suppliers with a central database of local Materials Exchange Platform (MEP) projects to help cut waste by finding a home for unused materials has been launched.
---
'Unusual' WW2 sites listed and upgraded to mark 80th anniversary of Battle of Britain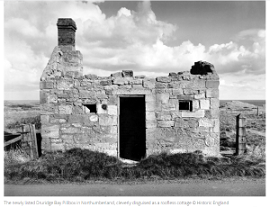 An air raid shelter, a pillbox cleverly disguised as a roofless cottage, a rare Chain Home radar defence tower, and a war memorial have been granted protection.
---
Derby City Council plans to knock down the 43-year old Assembly Rooms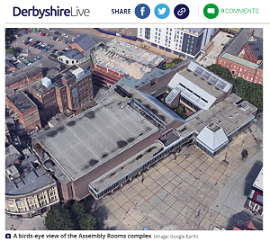 A planning application has been submitted by Derby City Council to knock down the Assembly Rooms – which has played host to the likes of Elton John, Iron Maiden, Take That, etc.
---
RIBA launches new contracts for the provision of conservation architectural services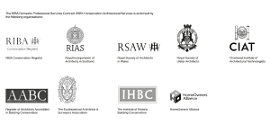 Specifically tailored for conservation projects, the Royal Institute of British Architects (RIBA) has launched two brand new professional services contracts.
---
Liverpool Mayor blocks £5m zip wire plan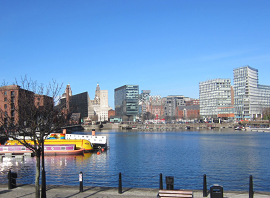 Liverpool Mayor Joe Anderson has made a dramatic intervention into the zip wire row which has divided people, politicians and businesses in the city.
---