Anastylosis
Anastylosis is an archaeological term that refers to reconstructing ruined buildings and monuments. The key to anastylosis is that, as far as is possible, the original architectural elements and materials are used to reassemble the structure.
The criteria for anastylosis, as detailed in the international Venice Charter of 1964, are that the structure's original condition must be scientifically confirmed; each recovered component's proper placement must be determined; and replacement materials that are used must be limited to those that are necessary for stability.
However, although the aim is to rebuild using original materials, it may be that a structure needs to be disassembled and reassembled with some new components, or that new foundations may be required.
A well-known and celebrated example of anastylosis is the work to reconstruct the Library of Celsus, built originally by the Romans in Ephesus, Turkey, around 114-117 AD. Prior to the recontruction in 1970-78, the process had mainly been seen as a measure of conservation, whereas, the library project demonstrated its inherent importance in terms of building history and research.
Detractors of anastylosis argue that not all the building phases can be presented – an ancient structure may have gone through several alterations and changes during its history. Anastylosis gives preference to one particular phase.
Another difficulty is that regardless of the rigour applied to the preparation, the reconstruction will inevitably include errors of interpretation. There is also the argument that damage caused to the original components is practically inevitable as a result of anastylosis.
Two other famous examples of the practice are the Acropolis in Athens, and Angkor Wat in Cambodia. High-profile candidates for future anastylosis include the Buddhas of Bamiyan in Afghanistan that were destroyed by the Taliban in 2001, and Palmyra in Syria, destroyed by Isis in 2016-17.
IHBC NewsBlog
Victorian Bath House dug up from under a Manchester Car Park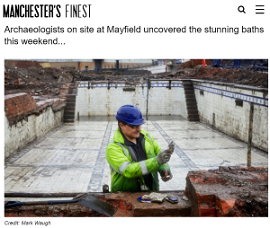 A stunning Victorian Bath House has been uncovered during works on creating the city's first public park in over 100 years.
---
APPG on 'Conservation, Places and People' Opens first Parliamentary Inquiry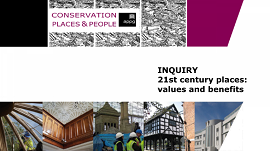 The Inquiry is into '21st Century Places – Values & Benefits'
---
Historic Photographer of the Year 2020 Winners Announced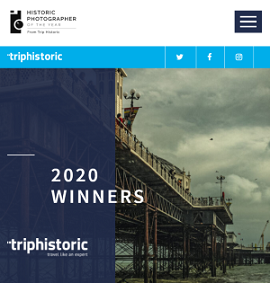 The awards showcase the very best historic places and cultural sites from across the globe.
---
IHBC Launches new 'Guidance Note' on Alterations to Listed Buildings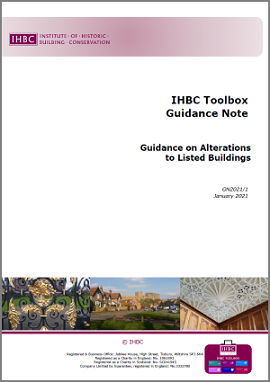 The IHBC's latest Toolbox Guidance Note, on 'Alterations to Listed Buildings' has been issued following UK-wide consultation.
---
Caithness Iron Age Stone Tower Conserved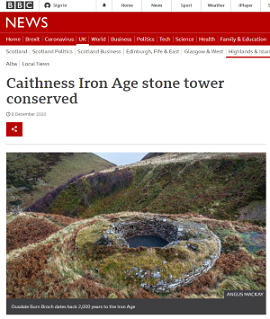 The ruins of Ousdale Burn Broch, north of Helmsdale in Caithness, had fallen into further disrepair over the past 130 years.
---
The American Air Museum at Duxford has been listed Grade II*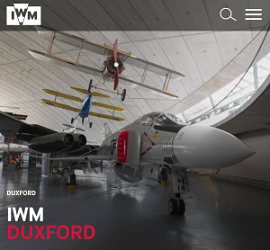 Europe's largest air museum and Britain's best-preserved Second World War airfield – has been included in Grade II* listing, even though technically too recent.
---
West Dean College wins Sussex Heritage Trust Award 2020 for Roof Restoration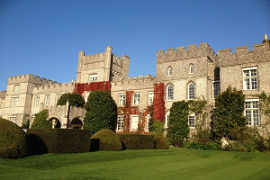 The College of Arts and Conservation has won the award for a for a project which provides or improves facilities for the community, including a £5.8M restoration of the College's 126-year-old roof.
---
Stowe North Hall & WMF: A Step Closer to Completion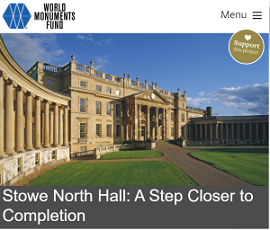 Completion of the restoration of Stowe House's North Hall, largely funded by World Monuments Fund (WMF), came a step closer this summer with the installation of a statue of Mercury opposite the imposing Laocoön group installed last year.
---
IHBC CREATIVE Conservation Fund launched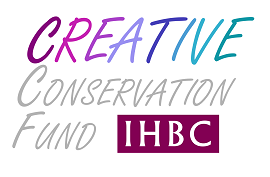 The CREATIVE Conservation Fund helps the IHBC generate and distribute funds exclusively to deserving causes in built and historic environment conservation.
---
The tunnel near Plymouth with a nuclear secret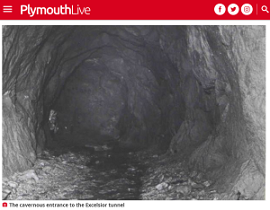 For years, there have been rumours whispered around Plymouth and Cornwall about so-called 'nuclear tunnels' that exist beneath the Tamar Valley.