Anastylosis
Anastylosis is an archaeological term that refers to reconstructing ruined buildings or monuments. The key to anastylosis is that, as far as is possible, the original architectural elements and materials are used to reassemble the structure.
The criteria for anastylosis, as detailed in the international Venice Charter of 1964, are that the structure's original condition must be scientifically confirmed; each recovered component's proper placement must be determined; and replacement materials that are used must be limited to those that are necessary for stability.
However, although the aim is to rebuild using original materials, it may be that a structure needs to be disassembled and reassembled with some new components, or that new foundations may be required.
A well-known and celebrated example of anastylosis is the work to reconstruct the Library of Celsus in Turkey (1970-78). Prior to this, the process had mainly been seen as a measure of conservation, whereas, the library project demonstrated its inherent importance in terms of building history and research.
Detractors of anastylosis argue that not all the building phases can be presented – an ancient structure may have gone through several alterations and changes during its history. Anastylosis gives preference to one particular phase.
Another difficulty is that regardless of the rigour applied to the preparation, the reconstruction will inevitably include errors of interpretation. There is also the argument that damage caused to the original components is practically inevitable as a result of anastylosis.
Two other famous examples of the practice are the Acropolis in Athens, and Angkor Wat in Cambodia. High-profile candidates for future anastylosis include the Buddhas of Bamiyan in Afghanistan that were destroyed by the Taliban in 2001, and Palmyra in Syria, destroyed by Isis in 2016-17.
IHBC NewsBlog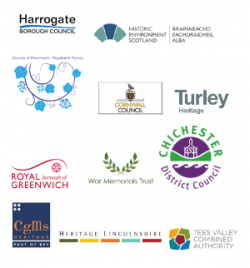 From conservation & design, DAC support and project management, to designation in Scotland!
---
IHBC meets Wikipedia - new entry posted by IHBC Chair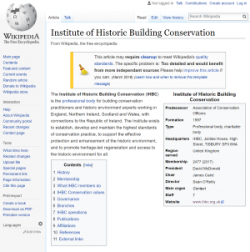 A Wikipedia entry for the IHBC, drafted by IHBC Chair James Caird, has now been published.
---
Boost your IHBC accreditation submission and CPD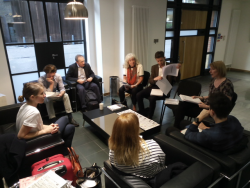 FREE application support MATE sessions: Nottingham (25/04), Belfast (31/05), Glasgow (7/06)
---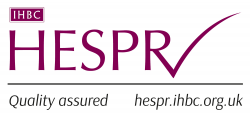 Project management for the Wordsworth Trust, closing 30/04, £40,000 contract.
---
IHBC Heritage from the doorstep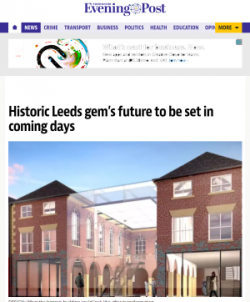 The Yorkshire Evening Post describes how an ageing heritage asset, the White Cloth Hall - one of Leeds' oldest buildings could see its future secured.
---
Heritage Alliance publishes first ever international report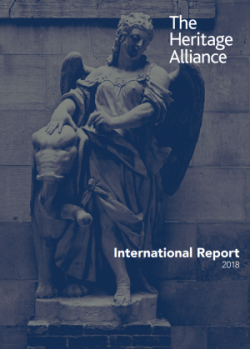 The Heritage Alliance (THA) has published the first ever report on the independent heritage sector's impact overseas, led by past THA CEO, Kate Pugh.
---
£27M funding scheme to improve lakes and rivers in England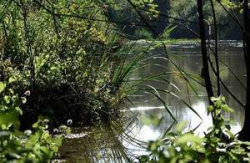 A new £27 million scheme is open for applicants to help improve England's waterways, funded by the European Agricultural Fund for Rural Development.
---
Pilot scheme launched to help build a sustainable future for listed places of worship
The new two-year £1.8m scheme is to be piloted with expert advisors working across the urban and rural areas of Manchester and Suffolk.