Anastylosis
Anastylosis is an archaeological term that refers to reconstructing ruined buildings and monuments. The key to anastylosis is that, as far as is possible, the original architectural elements and materials are used to reassemble the structure.
The criteria for anastylosis, as detailed in the international Venice Charter of 1964, are that the structure's original condition must be scientifically confirmed; each recovered component's proper placement must be determined; and replacement materials that are used must be limited to those that are necessary for stability.
However, although the aim is to rebuild using original materials, it may be that a structure needs to be disassembled and reassembled with some new components, or that new foundations may be required.
A well-known and celebrated example of anastylosis is the work to reconstruct the Library of Celsus, built originally by the Romans in Ephesus, Turkey, around 114-117 AD. Prior to the recontruction in 1970-78, the process had mainly been seen as a measure of conservation, whereas, the library project demonstrated its inherent importance in terms of building history and research.
Detractors of anastylosis argue that not all the building phases can be presented – an ancient structure may have gone through several alterations and changes during its history. Anastylosis gives preference to one particular phase.
Another difficulty is that regardless of the rigour applied to the preparation, the reconstruction will inevitably include errors of interpretation. There is also the argument that damage caused to the original components is practically inevitable as a result of anastylosis.
Two other famous examples of the practice are the Acropolis in Athens, and Angkor Wat in Cambodia. High-profile candidates for future anastylosis include the Buddhas of Bamiyan in Afghanistan that were destroyed by the Taliban in 2001, and Palmyra in Syria, destroyed by Isis in 2016-17.
IHBC NewsBlog
Looking Ahead to IHBC's Brighton 2020 School – 'Old towns : New futures'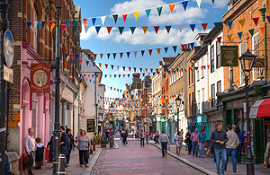 The Office for National Statistics (ONS) and Ordnance Survey (OS) have collaborated to identify high streets in Great Britain with new data survey analysis & interactive maps.
---
Dramatic pictures show structure lifted onto roof of Nottingham's 'most secret' building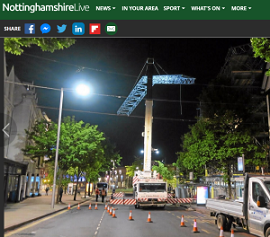 Dramatic pictures show the moment a huge temporary framework was added to one of Nottingham's most beautiful historic buildings, Bromley House.
---
Victorian Society kick starts 'Top 10 Most Endangered Buildings Campaign'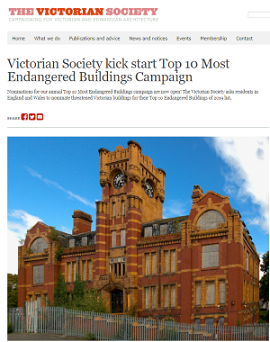 Nominations are now open, as the Victorian Society asks residents in England and Wales to nominate threatened Victorian buildings for their Top 10 Endangered Buildings of 2019.
---
'Building a safer future' – consultation on reform of the building safety regulatory system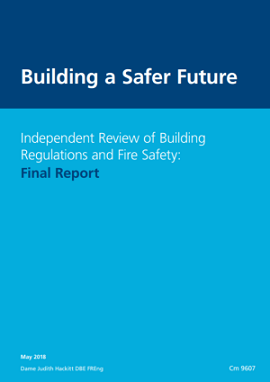 England's Ministry of Housing Communities and Local Government (MHCLG) seeks views on proposals for a radically new building and fire safety system.
---
Plastic road built on new housing development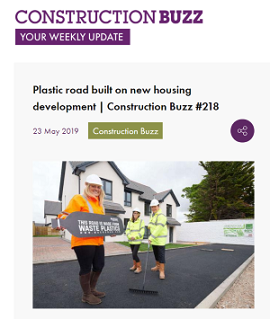 Springfield Properties has become the UK's first house builder to use waste plastic to build a road on a housing development.
---
Historic building that exported lace around the world restored to its former glory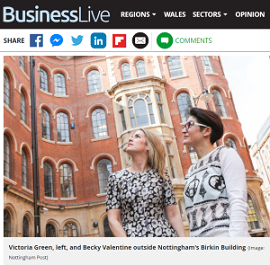 One of Nottingham's most cherished Victorian buildings, The Birkin Building designed by Thomas Chamber Hine in 1855 in Nottingham's Lace Market, has been restored.
---
Ramboll report finds clients underestimate economic value of sustainability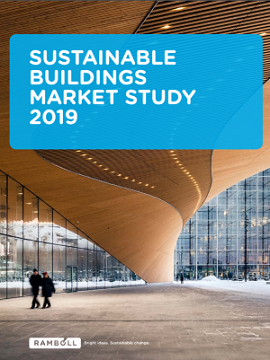 A recent Ramboll study indicates that rental yield and property values are underrated, as developers and investors underestimate the value of producing sustainable buildings.
---
England's 'HODs' celebrates 25th anniversary, from 13 to 22 September 2019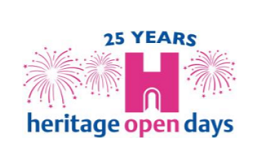 This year, England's Heritage Open Days (HODs) is celebrating its 25th anniversary with a raft of new initiatives and partners, focusing on this year's theme of 'People Power'.
---
---
---