Are works to listed buildings demolition or alteration?
Introduction
It is essential that there is clarity and a shared understanding in the procedures that apply in assessing applications for listed building consent. How close are we to achieving this?
Applications for listed building consent either for alteration or for demolition are required in all four cases illustrated in Sketches 1–4. You are invited to test your understanding of this important procedural matter, particularly if you are a conservation officer. Try circling the correct number against questions 1–4(a) and 1–4(b) and writing down your answers against (c) and (d).
| | |
| --- | --- |
| | 1. Existing flat roof (shown in green broken line) raised to increase headroom. |
| | 2. Existing ground floor ceiling (shown in green broken line) lowered, and existing hipped roof (also shown in green broken line) replaced with a new mansard roof. |
| | 3. Replacement of a 1900 outbuilding (shown in red). |
| | 4. Removal of internal and external walls (shown in red). |
Ask yourself:
(a) Which of the four would require listed building consent for alteration (1, 2, 3, 4) and which for demolition (1, 2, 3, 4)?
(b) Which of the four cases, if any, are notifiable to Historic England (1, 2, 3, 4)?
(c) If you were not sure about the answers to (a) and (b), where would you look?
(d) How would your local planning authority normally deal with such cases?
Questions (a) and (b) would be most reliably considered in the context of the relevant statutory provision and therefore also in the context of question (c), as in the following:
Question (a): Is it demolition or alteration?
Answer: Appendix D of Notifications Circular 01/2001 advises that: 'The House of Lords judgment in the case of Shimizu (UK) Limited v Westminster City Council [1997] 1 All ER 481 affected the long-term accepted practice of interpreting the term listed building throughout the Planning (Listed Building and Conservation Areas) Act 1990 as including part of a listed building. This means that whether work amounts to demolition or alteration of a listed building must be considered in the context of the whole of the listed building and that demolition refers to pulling down a building so that it is destroyed completely or at least to a very significant extent.
It follows that a scheme of works which involves the demolition of part only of a listed building, falling short of the destruction of the whole listed building, will be works for alteration of the listed building and will not constitute demolition for the purposes of the Planning (Listed Building and Conservation Areas) Act 1990 unless they amount to a clearing of the site of the listed building for redevelopment.'
Accordingly, none of the four proposals amounts to demolition.
Question (b): 'Excluded works', 'relevant works' and notifiable alterations
Answer: Importantly, Arrangements for Handling Heritage Applications: Notifications to Historic England and National Amenity Societies and the Secretary of State (England) Direction 2015 (Direction 2015), section 3 under Interpretation, distinguishes between two newly introduced concepts, 'excluded works' and 'relevant works'. It defines 'relevant works' as:
It goes on to define that for the purposes of subparagraphs (ii) and (iii) above, (a) what is meant by the demolition of a principal wall, which is a proposal to retain less than 50 per cent of the surface area, and (b) that the removal of any staircase, load-bearing wall, floor or roof structure is a proposal for the demolition of a substantial part of the interior. The definition of the 'principal building' remains the same as in preceding circulars and directions, meaning 'a building shown on the list compiled under section 1 of the Act and [including]… any object or structure fixed to that building…'
Consider the implications. Point (ii) directs that removing the front facade of (for example) a Georgian listed building is an alteration to the listed building; point (iii) that gutting a listed building is also an alteration to the listed building. Importantly, however, both cases are 'relevant works', notifiable to Historic England under section 4.
Returning to question (b), Sketches 1 and 2 propose the removal of a roof structure, so they are treated under Direction 2015 as proposals for the substantial demolition of the interior of the listed building. As such they are 'relevant works' under section 3(iii)(b) and therefore notifiable to Historic England under 4(a)(ii) and the national amenity societies under 4(b)(bb). Sketch 3 includes the proposed works in Sketches 1 and 2, so it is also notifiable under the same clauses. It may also be notifiable under 3(ii)(a), depending on whether 50 per cent or more of one or both external facades is replaced. Sketch 4 is 'excluded works', unless a load-bearing wall is also removed.
Question (c): Appendix D of 01/2001; Direction 2015
Answer: Direction 2015 of the secretary of state (for communities and local government) to the local planning authorities in England in exercise of powers conferred on him or her by the Planning (Listed Buildings and Conservation Areas) Act 1990 came into effect on 15 April 2015. Preceding circulars (and, significantly, Circular 01/2001) were revoked on the same date. Their replacement was part of the government drive to reduce the amount of published paperwork that applicants and planning authorities would have to consider. Impressively, Direction 2015 is three pages long, compared to the 42 pages of Circular 01/2001, and has consolidated and updated a number of henceforth-repealed circulars.
However, Appendix D was also repealed without the inclusion of replacement guidance. So, while the Shimizu case implications remain unchanged, their understanding is undermined by the absence at present of the simple guidance which Appendix D had very effectively provided from 1997 to 2015. This is particularly important for younger professionals who did not experience the introduction of such implications back in 1997, and others who may have forgotten them. Although Appendix D has been revoked, it remains as pertinent to the relevant issues as the guidance given by the House of Lords judgement, although the latter is in legal language, and rather long and difficult to interpret unless (or even if) you are a planning lawyer.
As a reminder, the Shimizu judgement defined the meaning of 'listed building' and the meaning of 'demolition' in the context of the act, and Appendix D explained the implications very well. Looking at Direction 2015, the meaning of 'principal building' is consistent with the Shimizu ruling, and clauses (i), (ii) and (iii) in section 3 are clear as to what is not demolition by defining what is alteration under (ii) and (iii).
So clearly under (ii) the loss of a principal facade and under (iii) the complete loss of the interior and/or original roof are both alterations not demolition, which is again consistent with the Shimizu ruling and Appendix D. There can be no doubt that, as with repealed documents, Direction 2015 is best (possibly only fully) understood in the context of the advice in the repealed Appendix D.
Question (d): The application form and 'partial demolition' Answer:
While, as it would be expected, the listed building consent application form separates Demolition (Q9) from Alteration (Q10), it also introduces under Q9 the concept of 'partial demolition', a term which is not explained in Direction 2015 or the Planning Portal, and as such is devoid of statutory meaning. Yet there is a belief in planning departments that it is the disclosure of demolition and/or 'partial demolition' that makes works notifiable to Historic England.
This is unsafe practice, as demonstrated by the examples cited above. Are the proposed (notifiable) works shown in Sketches 1 and 2 'partial demolition'? If so, are the (excluded) works in Sketch 4 'partial demolition' too? In a recent case, local planning authority officers were clearly unaware that the works in Sketch 1 and 2 were notifiable to Historic England; the same local authority asked for a repeat application for 'partial demolition' for the works in Sketch 3 which contained the (notifiable) works in Sketches 1 and 2, so as to notify Historic England and the national amenity societies.
There is evidence of a lack of appreciation among statutory authority officers of the requirements of Direction 2015 and of its adverse effect, on one hand of trivialisation of the significance of an application for the demolition of a listed building (which since the Shimizu judgement means its complete destruction), and on the other of running a very high risk of missing notifiable 'relevant works'. The reinstatement of Appendix D and eliminating 'partial demolition' from the application form will remove confusion and restore a shared understanding of the statutory provision for all concerned.
As it stands, the only safe approach for the applicant/ agent and statutory authorities appears to be through 'blindfold' applications for 'partial demolition' for anything that is removed with Historic England notification on all works, whether 'excluded' or 'relevant'.
---
This article originally appeared as 'Listed building consent: demolition, or alteration?' in IHBC's Context 154, published in May 2018. It was written by Eleni Makri, an accredited conservation architect and Bob Kindred MBE, the IHBC government liaison secretary.
--Institute of Historic Building Conservation
IHBC NewsBlog
Your FIRST FREE IHBC Xmas gift to colleagues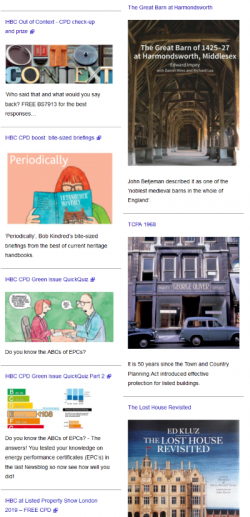 Tell them about IHBC's Conservation Wiki – Our free digital digest for the development and construction sector.
---


CPD check-up and prize: 'Who said that?' – And what would you say back? FREE BS7913 for the best responses…
---
IHBC Chair at 2018 Heritage Day: A personal take and update

IHBC's Chair James Caird attended the 2018 Heritage Day, led by England's heritage link body, The Heritage Alliance (THA), and offers readers an update on his day.
---
IHBC raises objections in high-level Historic Environment Advisor Apprenticeship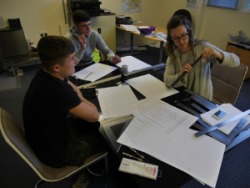 IHBC has lodged its concerns and objections to current proposals submitted by Historic England's 'Trailblazer' Group to the Institute for Apprenticeships (IfA) for approval.
---
Latest IHBC Council+ corners the tables to see how best to deliver member services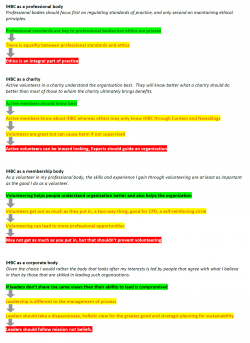 IHBC has concluded the 7th Council+ meeting, the institute's UK-wide forum for volunteers' national oversight and development, which took place in London.
---
DesigningBuildings Wiki features IHBC Context celebrating 50 years of the TCPA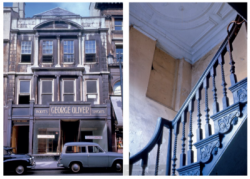 Tucked away in Part V of the Town and Country Planning Ace was a revolution in heritage conservation that Timothy Cantell has explored in IHBC's Context.
---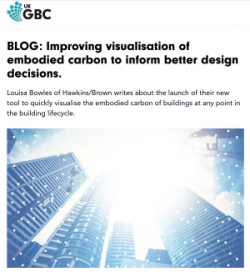 UK Green Building Council has reported on the launch of Hawkins/Brown's new tool to quickly visualise the embodied carbon of buildings at any point in the building lifecycle.
---
AHF - new partnership Heritage Impact Fund to be launched in early 2019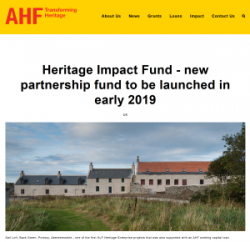 The Architectural Heritage Fund has announced the fund as part of its ongoing work to increase the levels of social investment supporting the heritage sector.
---
BRE and USGBC announce new partnership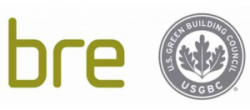 Two built environment organisations have announced the first building quality and performance partnership of its kind partnering to raise global sustainability standards.
---
Civic Voice: Guidance tool for communities to identify local heritage assets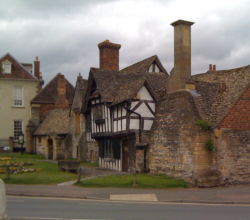 A resource developed as part of Civic Voice's Big Conservation Conversation and their 'Local Heritage List' campaign.
---
Landmark - online archive of History Albums now accessible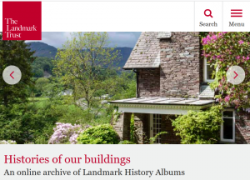 Landmark's History Albums is now available online making the detailed research undertaken on each Landmark digitally available to all.
---
Joint Committee on draft Parliamentary Buildings (Restoration and Renewal) Bill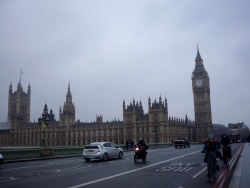 Call for evidence, closing 18 January, inviting views on whether the governance structures for the Restoration and Renewal (R&R) Programme are appropriate.
---
Updates on programme on planning reform in England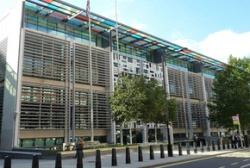 The latest version of the Planning Directorate Newsletter brings readers up to date with the England's programme of planning reform.
---
Specialist contractors call for government regulation of the construction industry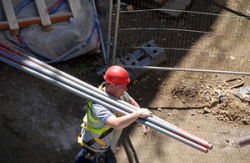 The chairman of the Specialist Engineering Contractors' (SEC) Group wants to government to set up a statutory authority to regulate construction industry practice.
---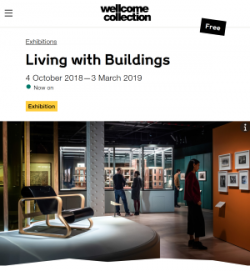 Wellcome's Living with Buildings exhibition on until to 3 March in London examines the positive and negative influence buildings have on our physical and mental health.
---
The economic value of culture - a benefit transfer study on museums in England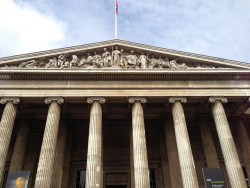 New research has been published to help understand the visitor and non-visitor value of cultural engagement at 4 cultural institutions in England – is this transferrable?
---
England - Open Doors pilot scheme closing 31 Dec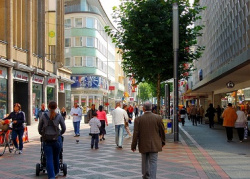 Government in England's pilot scheme to match landlords struggling to find tenants for their empty properties with community groups looking for space.
---
RTPI to investigate strategic infrastructure planning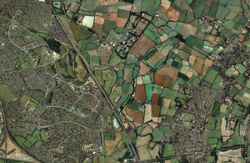 New research commissioned from University of the West of England in partnership with PBA (part of Stantec), on how strategic infrastructure planning is carried out.
---
Scottish Lochside House named House of the Year 2018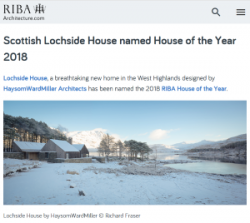 Lochside House, a breathtaking new home in the West Highlands designed by HaysomWardMiller Architects has been named the 2018 RIBA House of the Year.