Chancel repair liability
Chancel repair liability dates back to the 16th century sale of monasteries by Henry Vlll, during which, responsibility for repairing the chancel (the part of a church around the altar, including the choir and the sanctuary) passed from the monks to the new owner of the land. This land is not always close to the church building.
5,200 pre-Reformation churches in England and Wales benefit from a right, allowing Parochial Church Councils (PCC's or the Church of Wales in Wales and Monmouth) to require owners of former church land within the parishes of churches built before 1536 to contribute a proportion (historically known as a tithe) of the cost of maintaining or repairing the chancel.
This liability was not always recorded, and in an effort to reform what was seen as an outdated law, The Land Registration Act 2002 required that from 13 October 2013, new owners of land will only be bound by chancel repair liability if it is entered in the land register. Since then, properties sold with no notice in their register may be considered free from the liability.
If the liability was registered by the 2013 deadline, future owners of the land remain liable for their share. If the liability was not registered by the 2013 deadline, the liability is still enforceable until the land is sold. Liability can still be registered after the 2013 deadline, but is only be effective if there has been no sale.
A freedom of Information request by the Sunday Times in 2013 revealed that 247 churches had registered 12,276 homes or plots of land as being liable. However, as it is thought that 5,200 churches could benefit from the right, the final total is likely to be higher.
Actual claims are rare, but the potential for there to be a claim can affect property prices, and checking for the liability is an important part of conveyancing when purchasing a property. It is possible to obtain insurance to cover the potential for a claim.
The National Secular Society is campaigning for the liability to be abolished.
[edit]
Find out more
IHBC NewsBlog
---
Stay 'in the know' about recent job and trainee openings with IHBC's latest 'Jobs, etc.'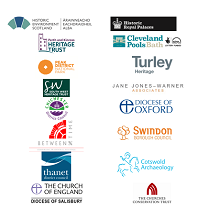 March updates include Scottish trainee opportunities in HES, and QS and PM openings in HRP. Sign up for free alerts today.
---
IHBC HESPR top pick from £400k+ costed work this week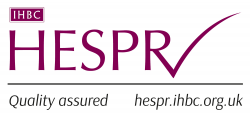 NE Lincs seeks appraisal and business planning team for regen, Port of Grimsby 08/04, value £50k
---
Tailored Review of Historic England: Closing 9 May

The Department for Digital, Culture Media and Sport (DCMS) is conducting a tailored review of Historic England – so to help inform this review, DCMS seeks feedback through an online survey closing on 9 May.
---
Degree apprenticeship for town planners gets green light from Government


The first degree-level apprenticeship to train Chartered Town Planners in England has been approved by the Government, with employers in England able to recruit candidates.
---
Councils fear Swansea construction giant's collapse could be 'Welsh Carillion'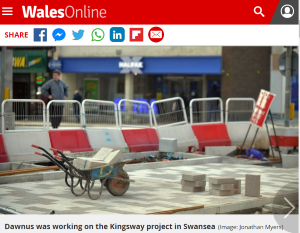 LocalGov new has reported on how the collapse of Dawnus Construction could be a 'Welsh Carillion'.
---
Civic Voice provides evidence to the England's Building Better Commission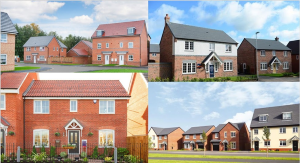 Civic Voice has presented evidence to the Government's Building Better, Building Beautiful Commission.
---
Find HESPR members' offices using the IHBC's new map-based search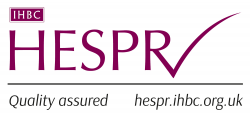 IHBC members, colleagues and client bodies can now find the office locations of HESPR members using our new map-based facility.
---
IHBC Gus Astley Student Awards update - See the benefits through online testimonials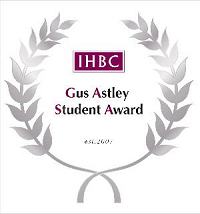 See how 2018 winners have secured places on Nottingham's 2019 School: 'Heritage, Risk and Resilience', 4-6 July, while entries for 2019 close on July 31.
---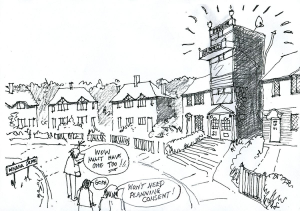 As the government plans to bring forward most of its controversial package of new permitted development rights (PDR) and use class uses Civic Voice raises the deep concerns of local communities.
---
RICS highlights the 'High Street' dilemma: How to save the UK high street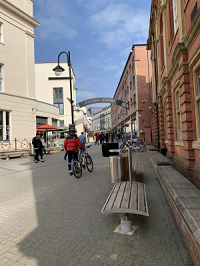 RICS has featured an article from its Modus publication on town centres that asks if there is 'any purpose in 'defending' something once its economic purpose fades?'.
---
Committee calls for public inquiry into GSA fires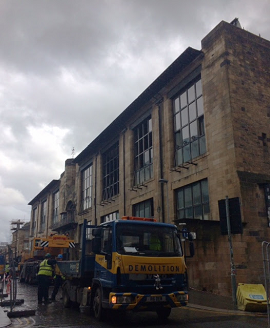 The circumstances surrounding the two fires at the Glasgow School of Art's Mackintosh Building should be the subject of a public inquiry with judicial powers argued an inquiry into the issue by MSPs on the Culture, Tourism, Europe and External Affairs Committee.
---
Appointment of new BRE Group CEO: Gillian Charlesworth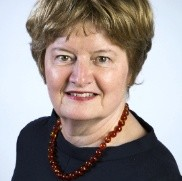 BRE Group has appointed a new Group Chief Executive, Gillian Charlesworth, currently a member of the Global Executive team of the RICS, to succeed Niall Trafford.
---