Chancel repair liability
Chancel repair liability dates back to the 16th century sale of monasteries by Henry Vlll, during which, responsibility for repairing the chancel (the part of a church around the altar, including the choir and the sanctuary) passed from the monks to the new owner of the land. This land is not always close to the church building.
5,200 pre-Reformation churches in England and Wales benefit from a right, allowing Parochial Church Councils (PCC's or the Church of Wales in Wales and Monmouth) to require owners of former church land within the parishes of churches built before 1536 to contribute a proportion (historically known as a tithe) of the cost of maintaining or repairing the chancel.
This liability was not always recorded, and in an effort to reform what was seen as an outdated law, The Land Registration Act 2002 required that from 13 October 2013, new owners of land will only be bound by chancel repair liability if it is entered in the land register. Since then, properties sold with no notice in their register may be considered free from the liability.
If the liability was registered by the 2013 deadline, future owners of the land remain liable for their share. If the liability was not registered by the 2013 deadline, the liability is still enforceable until the land is sold. Liability can still be registered after the 2013 deadline, but is only be effective if there has been no sale.
A freedom of Information request by the Sunday Times in 2013 revealed that 247 churches had registered 12,276 homes or plots of land as being liable. However, as it is thought that 5,200 churches could benefit from the right, the final total is likely to be higher.
Actual claims are rare, but the potential for there to be a claim can affect property prices, and checking for the liability is an important part of conveyancing when purchasing a property. It is possible to obtain insurance to cover the potential for a claim.
The National Secular Society is campaigning for the liability to be abolished.
[edit]
Find out more
IHBC NewsBlog
Looking Ahead to IHBC's Brighton 2020 School – 'Old towns : New futures'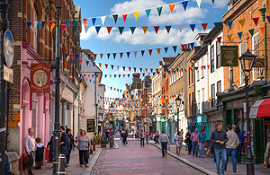 The Office for National Statistics (ONS) and Ordnance Survey (OS) have collaborated to identify high streets in Great Britain with new data survey analysis & interactive maps.
---
Dramatic pictures show structure lifted onto roof of Nottingham's 'most secret' building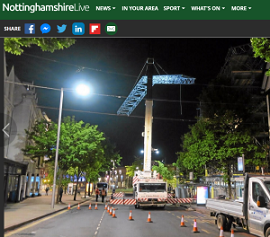 Dramatic pictures show the moment a huge temporary framework was added to one of Nottingham's most beautiful historic buildings, Bromley House.
---
Victorian Society kick starts 'Top 10 Most Endangered Buildings Campaign'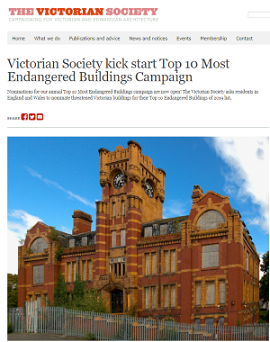 Nominations are now open, as the Victorian Society asks residents in England and Wales to nominate threatened Victorian buildings for their Top 10 Endangered Buildings of 2019.
---
'Building a safer future' – consultation on reform of the building safety regulatory system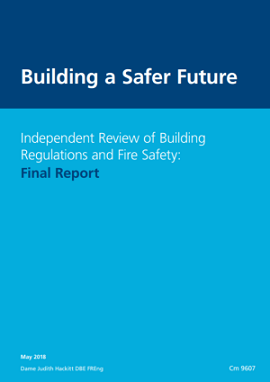 England's Ministry of Housing Communities and Local Government (MHCLG) seeks views on proposals for a radically new building and fire safety system.
---
Plastic road built on new housing development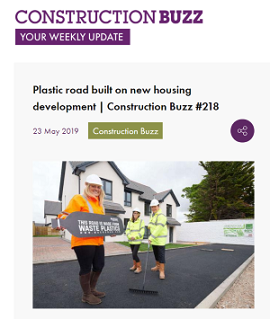 Springfield Properties has become the UK's first house builder to use waste plastic to build a road on a housing development.
---
Historic building that exported lace around the world restored to its former glory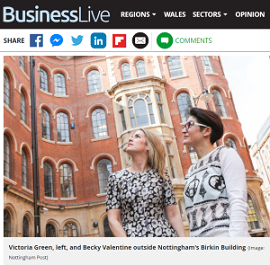 One of Nottingham's most cherished Victorian buildings, The Birkin Building designed by Thomas Chamber Hine in 1855 in Nottingham's Lace Market, has been restored.
---
Ramboll report finds clients underestimate economic value of sustainability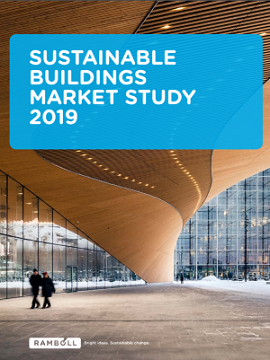 A recent Ramboll study indicates that rental yield and property values are underrated, as developers and investors underestimate the value of producing sustainable buildings.
---
England's 'HODs' celebrates 25th anniversary, from 13 to 22 September 2019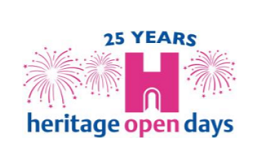 This year, England's Heritage Open Days (HODs) is celebrating its 25th anniversary with a raft of new initiatives and partners, focusing on this year's theme of 'People Power'.
---
---
---