Chancel repair liability
Chancel repair liability dates back to the 16th century sale of monasteries by Henry Vlll, during which, responsibility for repairing the chancel (the part of a church around the altar, including the choir and the sanctuary) passed from the monks to the new owner of the land. This land is not always close to the church building.
5,200 pre-Reformation churches in England and Wales benefit from a right, allowing Parochial Church Councils (PCC's or the Church of Wales in Wales and Monmouth) to require owners of former church land within the parishes of churches built before 1536 to contribute a proportion (historically known as a tithe) of the cost of maintaining or repairing the chancel.
This liability was not always recorded, and in an effort to reform what was seen as an outdated law, The Land Registration Act 2002 required that from 13 October 2013, new owners of land will only be bound by chancel repair liability if it is entered in the land register. Since then, properties sold with no notice in their register may be considered free from the liability.
If the liability was registered by the 2013 deadline, future owners of the land remain liable for their share. If the liability was not registered by the 2013 deadline, the liability is still enforceable until the land is sold. Liability can still be registered after the 2013 deadline, but is only be effective if there has been no sale.
A freedom of Information request by the Sunday Times in 2013 revealed that 247 churches had registered 12,276 homes or plots of land as being liable. However, as it is thought that 5,200 churches could benefit from the right, the final total is likely to be higher.
Actual claims are rare, but the potential for there to be a claim can affect property prices, and checking for the liability is an important part of conveyancing when purchasing a property. It is possible to obtain insurance to cover the potential for a claim.
The National Secular Society is campaigning for the liability to be abolished.
IHBC NewsBlog
Heritage Collective IHBC 2018 School Principal Sponsor to focus on welcoming delegates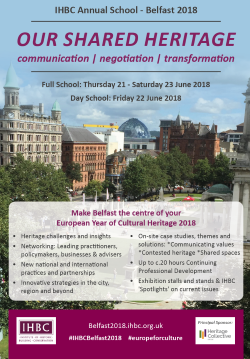 Heritage Collective, principal sponsor and one of 38 IHBC HESPR members, reports that its 11 staff attending the School look forward to offering personal welcomes to delegates.
---
Update for IHBC 2018 School study tour in Derry-Londonderry on Saturday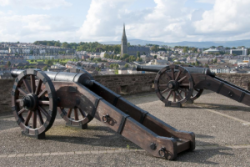 New Derry Walls Management Plan launched complementing the Conservation Plan of 2015.
---
Another IHBC CPD Boost for the 2018 School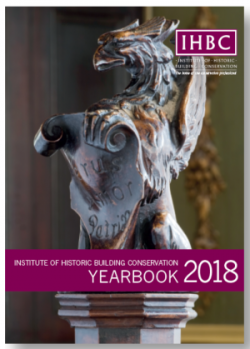 NI Branch Chair and School lead Andrew McClelland explores social takes on shared heritage in IHBC's 2018 Yearbook.
---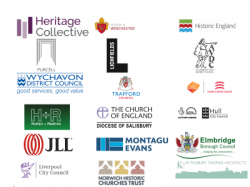 From Historic England's 'Taylor Review' pilot posts to HESPR member Heritage Collective's 'Heritage Consultant' opportunity the IHBC now offers regular reviews.
---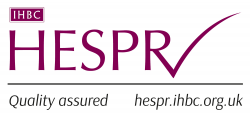 Birmingham CC seeks conservation professional architectural services for GII* listed Highbury Hall, closing 22/06, value £400k.
---
Glasgow Art school- Mackintosh building extensively damaged in recent fire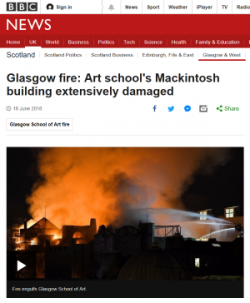 Glasgow's world-renowned School of Art has been gutted by another huge blaze, four years after part of the building was destroyed by fire.
---
RTPI challenges apprenticeship body on assessment plan ruling
The RTPI has challenged the Institute for Apprenticeships' (IfA) ability in assessing professional standards.
---
English government departments - heritage thread highlighted in plans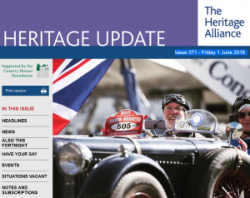 An update from the link body for England's heritage bodies – The Heritage Alliance (THA) - has summarised the heritage threads in recent departmental plans.
---
DCMS Areas of Research Interest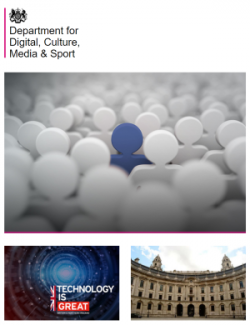 The first Areas of Research Interest (ARI) publication has been issued, summarising the most important research questions facing DCMS.
---
SAVE 2018 to 2019 Buildings at Risk Catalogue due 27 June 2018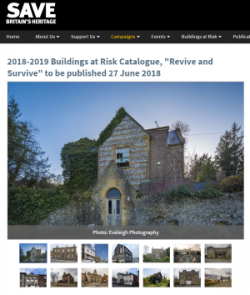 The 2018-2019 Buildings at Risk Catalogue, 'Revive and Survive' will be published by SAVE on 27 June 2018.