Conservation area
Conservation areas (CA) are areas that have been designated as being of special architectural or historic interest, the character or appearance of which it is desirable to preserve or enhance.
The Planning (Listed Building and Conservation Areas) Act 1990 creates special controls for areas designated as conservation areas. Conservation area controls apply in addition to normal planning controls.
Conservation areas can be designated by a local authority, by Historic England (only in London), or by the Secretary of State for Culture Media and Sport. There are approximately 10,000 conservation areas in England.
The National Planning Policy Framework (NPPF) states that:
'When considering the designation of conservation areas, local planning authorities should ensure that an area justifies such status because of its special architectural or historic interest, and that the concept of conservation is not devalued through the designation of areas that lack special interest.'
If an area is designated as a conservation area, special planning controls apply:
Following the introduction of the Enterprise and Regulatory Reform Act 2013, it is no longer necessary to obtain Conservation Area Consent when demolishing unlisted buildings in conservation areas, planning permission will be required instead. Failure to obtain such permission remains a criminal offence.
Local authorities should develop policies to help preserve and enhance the character and appearance of conservation areas. Developers considering projects in conservation areas should contact the local authority conservation officer to find out what the local policies are and whether conservation area consent may be required.
When considering an application, the local authority should consider the contribution the proposals would make to preserving or enhancing the conservation area. Decisions will generally take 8 to 13 weeks, and appeals can be submitted to the Secretary of State within 6 months. Applying for conservation area consent is free.
It is a criminal offence to undertake work in a conservation area without consent, and the local planning authority can insist that the work is reversed.
IHBC NewsBlog
Drone Surveying a London Landmark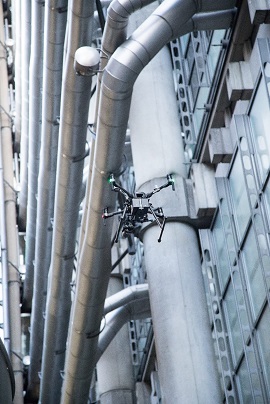 Uninhabited Aerial Vehicles (UAVs) have been used to undertake a survey of the Lloyd's building's external façade in the heart of the City of London.
---
Green Party calls for no VAT on refurbishment in new Parliamentary petition
The petition calls on the government to remove VAT on refurbishment projects and raise VAT on non-Passivhaus new-build construction to 20 per cent. Retrofitting is carbon-efficient but the current VAT regime privileges new build over refurbishment.
---
Conservation Professionals Concerned about Future Planning Policy

Directors of the IHBC and the Victorian Society are among those whose opinions are featured in the RICS in-house publication Modus as it explores heritage impacts in England's planning proposals.
---
Learn all about the Professions in Building Conservation at upcoming Conference

Glasgow City Heritage Trust (GCHT) 3-day online conference aimed at anyone working, or interested in working, within the building and heritage sectors.
---
New use for abandoned oil rigs: Offshore reefs!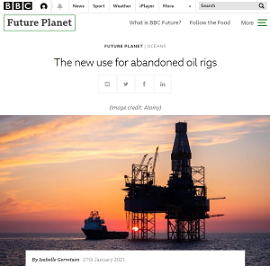 One way in which these old rigs can be remarkably useful is that the subsurface rig can provide the ideal skeleton for coral reefs, allowing the remarkable ecosystems beneath the waves come into their own.
---
Birnbeck Pier, in Weston-super-Mare, to undergo Restoration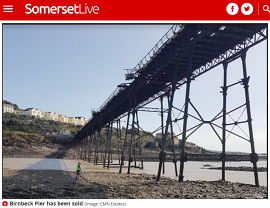 A new company – Birnbeck Holdings Limited – has now been set up by CNM Estates which has purchased Birnbeck Island and the historic pier.
---
Ecclesiastical Heritage Risk Barometer 2020 Published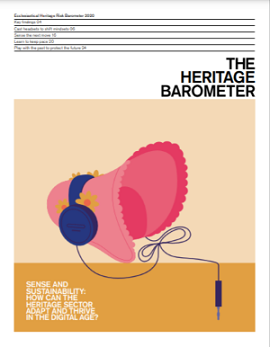 The publication offers research to help answer the question: 'How can the heritage sector adapt and thrive in the digital age'?
---
Victorian Bath House dug up from under a Manchester Car Park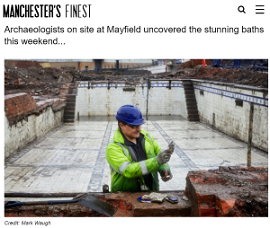 A stunning Victorian Bath House has been uncovered during works on creating the city's first public park in over 100 years.
---
APPG on 'Conservation, Places and People' Opens first Parliamentary Inquiry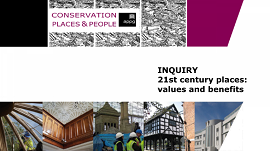 The Inquiry is into '21st Century Places – Values & Benefits'
---
Historic Photographer of the Year 2020 Winners Announced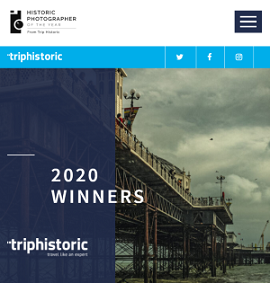 The awards showcase the very best historic places and cultural sites from across the globe.