Conservation area
Conservation areas (CA) are areas that have been designated as being of special architectural or historic interest, the character or appearance of which it is desirable to preserve or enhance.
The Planning (Listed Building and Conservation Areas) Act 1990 creates special controls for areas designated as conservation areas. Conservation area controls apply in addition to normal planning controls.
Conservation areas can be designated by a local authority, by Historic England (only in London), or by the Secretary of State for Culture Media and Sport. There are approximately 10,000 conservation areas in England.
The National Planning Policy Framework (NPPF) states that:
'When considering the designation of conservation areas, local planning authorities should ensure that an area justifies such status because of its special architectural or historic interest, and that the concept of conservation is not devalued through the designation of areas that lack special interest.'
If an area is designated as a conservation area, special planning controls apply:
Following the introduction of the Enterprise and Regulatory Reform Act 2013, it is no longer necessary to obtain Conservation Area Consent when demolishing unlisted buildings in conservation areas, planning permission will be required instead. Failure to obtain such permission remains a criminal offence.
Local authorities should develop policies to help preserve and enhance the character and appearance of conservation areas. Developers considering projects in conservation areas should contact the local authority conservation officer to find out what the local policies are and whether conservation area consent may be required.
When considering an application, the local authority should consider the contribution the proposals would make to preserving or enhancing the conservation area. Decisions will generally take 8 to 13 weeks, and appeals can be submitted to the Secretary of State within 6 months. Applying for conservation area consent is free.
It is a criminal offence to undertake work in a conservation area without consent, and the local planning authority can insist that the work is reversed.
IHBC NewsBlog
RTPI: Measuring What Matters: Planning Outcomes Research

The Royal Town Planning Institute(RTPI) has issued research from across the UK and Ireland into how authorities can measure the outcomes of planning.
---
Wales introduces the Optimised Retrofit Programme (ORP) for a green recovery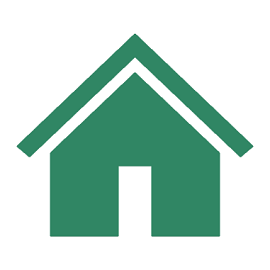 The Welsh Government has given the green light and a further £10M to a major new programme that will transform social housing across Wales, boost the economy and open the door to a new Welsh industry: the Optimised Retrofit Programme (ORP).
---
Lifeline grants for culture in all corners of the country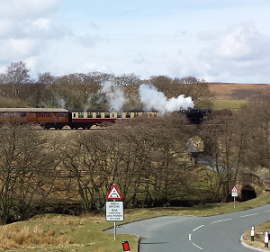 Culture across the country benefits as Lifeline grants from the latest round of the £1.57 billion Culture Recovery Fund will protect a further 162 heritage sites across the country.
---
Scottish Government rejects transformation of landmark building into luxury hotel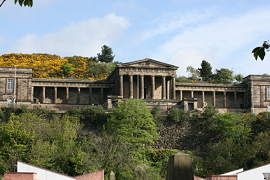 Now the building long touted as a potential home for the Scottish Parliament stands as a symbol of a divided Scottish capital.
---
One of Britain's last AA telephone boxes saved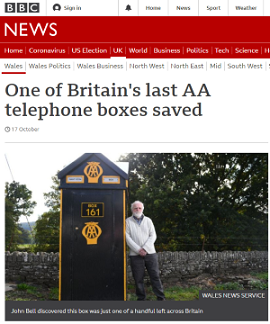 AA Box 161 has now been listed. The telephone boxes were a sanctuary for motorists in distress, but of the hundreds across Britain just 21 remain.
---
IHBC submits comments on BSI's PAS 2038 – Retrofitting non-domestic properties

The IHBC has noted that it fails to emphasise the need to carry out appropriate repairs as the vital precursor to installing retrofit measures.
---
Mapping tool for unused construction materials launched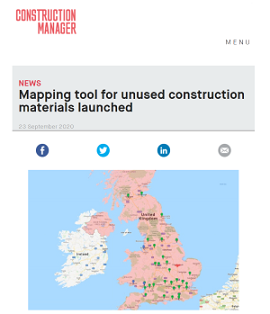 A mapping tool that provides contractors and their suppliers with a central database of local Materials Exchange Platform (MEP) projects to help cut waste by finding a home for unused materials has been launched.
---
'Unusual' WW2 sites listed and upgraded to mark 80th anniversary of Battle of Britain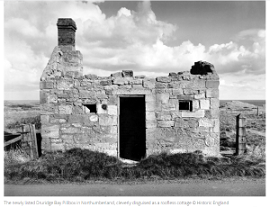 An air raid shelter, a pillbox cleverly disguised as a roofless cottage, a rare Chain Home radar defence tower, and a war memorial have been granted protection.
---
Derby City Council plans to knock down the 43-year old Assembly Rooms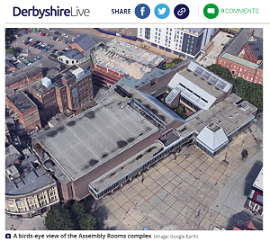 A planning application has been submitted by Derby City Council to knock down the Assembly Rooms – which has played host to the likes of Elton John, Iron Maiden, Take That, etc.
---
RIBA launches new contracts for the provision of conservation architectural services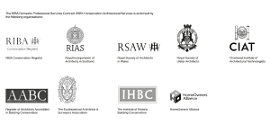 Specifically tailored for conservation projects, the Royal Institute of British Architects (RIBA) has launched two brand new professional services contracts.
---