Conservation area
Conservation areas are areas that have been designated as being of special architectural or historic interest, the character or appearance of which it is desirable to preserve or enhance.
The Planning (Listed Building and Conservation Areas) Act 1990 creates special controls for areas designated as conservation areas. Conservation area controls apply in addition to normal planning controls.
Conservation areas can be designated by a local authority, by Historic England (only in London), or by the Secretary of State for Culture Media and Sport. There are approximately 10,000 conservation areas in England.
The National Planning Policy Framework (NPPF) states that:
'When considering the designation of conservation areas, local planning authorities should ensure that an area justifies such status because of its special architectural or historic interest, and that the concept of conservation is not devalued through the designation of areas that lack special interest.'
If an area is designated as a conservation area, special planning controls apply:
Minor changes that might otherwise be considered 'permitted development' such as adding an extension, installing dormer windows or satellite dishes may not be permitted. Article 4 directions are used by local authorities to remove the right to permitted development. As article 4 directions are specific to particular local authorities, it is important to contact them directly to establish whether minor changes are allowed within a particular conservation area.
Cutting down , lopping or topping trees must be notified to the local authority 6 weeks in advance so that they can consider whether the tree contributes to the character of the conservation area and whether to impose a tree preservation order.
Proposed developments must preserve or enhance the special architectural or historic character of the conservation area. This does not specifically exclude innovative proposals but they must be sympathetic to their context.
Following the introduction of the Enterprise and Regulatory Reform Act 2013, it is no longer necessary to obtain Conservation Area Consent when demolishing unlisted buildings in conservation areas, planning permission will be required instead. Failure to obtain such permission remains a criminal offence.
Local authorities should develop policies to help preserve and enhance the character and appearance of conservation areas. Developers considering projects in conservation areas should contact the local authority conservation officer to find out what the local policies are and whether conservation area consent may be required.
When considering an application, the local authority should consider the contribution the proposals would make to preserving or enhancing the conservation area. Decisions will generally take 8 to 13 weeks, and appeals can be submitted to the Secretary of State within 6 months. Applying for conservation area consent is free.
It is a criminal offence to undertake work in a conservation area without consent, and the local planning authority can insist that the work is reversed.
IHBC NewsBlog
IHBC & partners on Design and the NPPF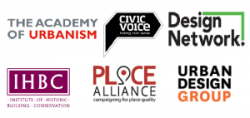 Update on request to government re 'getting serious on design' from IHBC and partners,including Civic Voice, Place Alliance and the Urban Design Group.
---
CPD preparations for the 2018 IHBC Annual School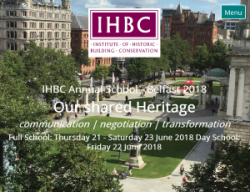 Prepare better for studies, talks, visits and networking by using our web guidance and links on the Belfast School site.
---
IHBC - Heritage from the doorstep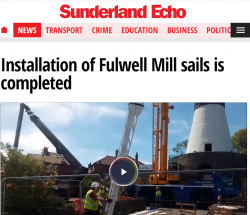 Restoration of Sunderland's Fulwell Mill sails complete, the Sunderland Echo tells its readers.
---
Historic Chapels Trust and Churches Conservation Trust partnering for strategic review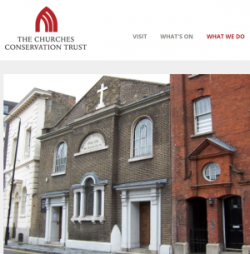 HCT and CCT will be working together in 2018/19 as the CCT takes over the day to day running of HCT, including its 20 historic chapels, for a period of one year.
---
THA responds to Treasury Committee VAT inquiry - suggesting mitigation measures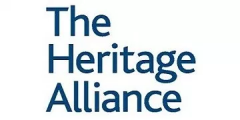 The Heritage Alliance (which includes the IHBC) responded to the Treasury Committee's VAT inquiry setting out concerns over the impact of VAT policy on the UK's built heritage.
---
CPRE says countryside being lost to housing at alarming rate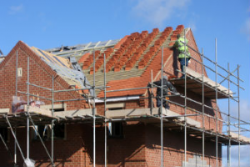 New government data shows that despite an increase in brownfield development, greenfield land is still being lost to housing development at an unnecessary rate.
---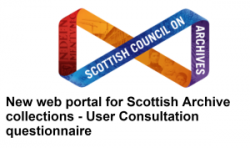 Consultation for users of online archive catalogues, closing 22 June.
---
New powers for councils in England to deliver homes for local families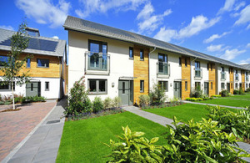 MHLG announce new powers for England's Councils to help them deliver the homes their communities need – including launching 'New Town Development Corporations'.