Conservation area
Conservation areas are areas that have been designated as being of special architectural or historic interest, the character or appearance of which it is desirable to preserve or enhance.
The Planning (Listed Building and Conservation Areas) Act 1990 creates special controls for areas designated as conservation areas. Conservation area controls apply in addition to normal planning controls.
Conservation areas can be designated by a local authority, by Historic England (only in London), or by the Secretary of State for Culture Media and Sport. There are approximately 10,000 conservation areas in England.
The National Planning Policy Framework (NPPF) states that:
'When considering the designation of conservation areas, local planning authorities should ensure that an area justifies such status because of its special architectural or historic interest, and that the concept of conservation is not devalued through the designation of areas that lack special interest.'
If an area is designated as a conservation area, special planning controls apply:
Following the introduction of the Enterprise and Regulatory Reform Act 2013, it is no longer necessary to obtain Conservation Area Consent when demolishing unlisted buildings in conservation areas, planning permission will be required instead. Failure to obtain such permission remains a criminal offence.
Local authorities should develop policies to help preserve and enhance the character and appearance of conservation areas. Developers considering projects in conservation areas should contact the local authority conservation officer to find out what the local policies are and whether conservation area consent may be required.
When considering an application, the local authority should consider the contribution the proposals would make to preserving or enhancing the conservation area. Decisions will generally take 8 to 13 weeks, and appeals can be submitted to the Secretary of State within 6 months. Applying for conservation area consent is free.
It is a criminal offence to undertake work in a conservation area without consent, and the local planning authority can insist that the work is reversed.
[edit]
Find out more
IHBC NewsBlog
IHBC offers a a huge thanks to our volunteers and leads at LPOC Show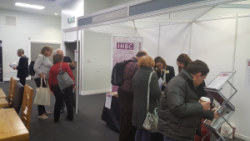 The IHBC CPD partnership with the Listed Property Owners Club has again secured free places for members and an IHBC stand at the show in Olympia on 9-10 February.
---
IHBC welcomes 2019 School speakers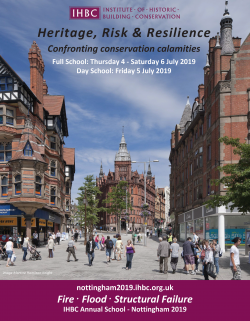 James Innerdale, on sensitive intervention for flood resilience, & Helen Brownlie, on dealing with the after effects of flood particularly in Cockermouth.
---
IHBC members services – checkup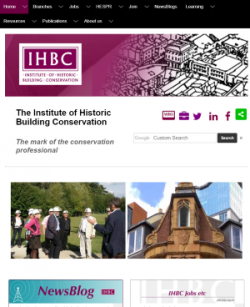 Simple ways to be sure your IHBC NewsBlog email alerts read correctly, and keep up with our latest news, jobs and more!
---
Serious about Heritage careers as an employer or job seeker?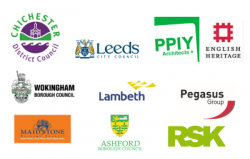 Stay 'in the know' with IHBC's latest 'Jobs etc.' updates for all your conservation needs.
---
RTPI renews call for more resources for planning in light of NAO report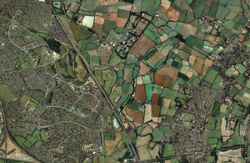 RTPI welcomes the findings of the report, 'Planning for New Homes', which flagged up issues, including the fall in spending and skills shortages in LA's planning departments.
---
IHBC HESPR top pick from £250K+ costed work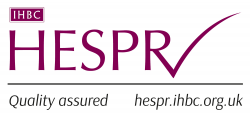 Chartered landscape architect sought for Sydney Gardens, Bath, closing 01/03, value £47k.
---
Historic England Online Debate No 8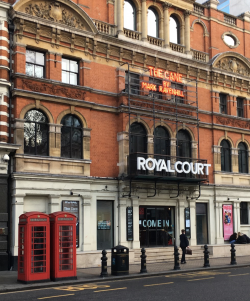 Interim protection for historic buildings before they can be listed with posts including the IHBC's President's 'Confessions of a Conservation Officer'.
---
GII farm demolition results in £20k fine
In a successful prosecution by Chorley Council the judge highlighted the 'public duty to ensure people don't just ignore the listing of buildings'.
---
BPT launches crowdfund call to support challenges poor planning decisions in Bath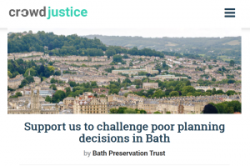 Bath Preservation Trust launches crowdfunding campaign to establish a 'legal fighting fund' to enable it challenge poor or irrational planning decisions in Bath...
---
Planning bodies response to MHCLG PDR consultation
The Consultation Institute has updated on how planning bodies have submitted strong objections to government proposals to further relax permitted development (PD) rights.
---
England - Spending on cultural resources slashed by £400m over 8 years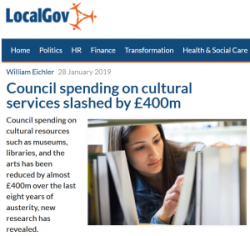 Spending on cultural resources such as museums, libraries, and the arts has been reduced by almost £400m over the last eight years of austerity CCN reveals.
---
UK confirms it will adopt EU standards for construction products post no-deal Brexit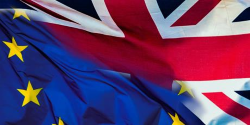 Contractors, architects and product manufacturers can breathe a sigh of relief, apparently, with confirmation that products ok'd in Europe will be ok'd for UK.
---
Strategic framework for heritage science in the UK 2018-2023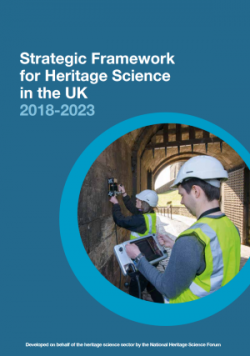 Following a year of consultation and development by the National Heritage Science Forum (NHSF), a new strategic framework was launched at the Tower of London in 2018.
---
BBC on Bauhaus & its centenary year in pictures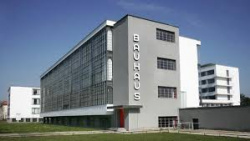 Established in 1919, Germany's Bauhaus art school brought a radical new approach to design and aesthetics helping inform modernist architecture worldwide.
---
Photographic record of the concrete blocks that once protected Britain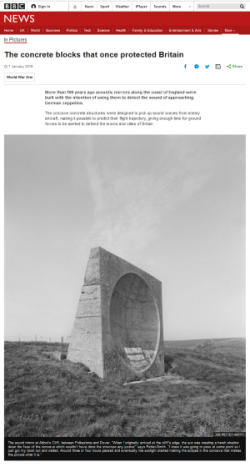 The BBC reports on how more than 100 years ago acoustic mirrors along the coast of England were built to detect the sound of approaching German zeppelins.