Nature Conservation Order NCO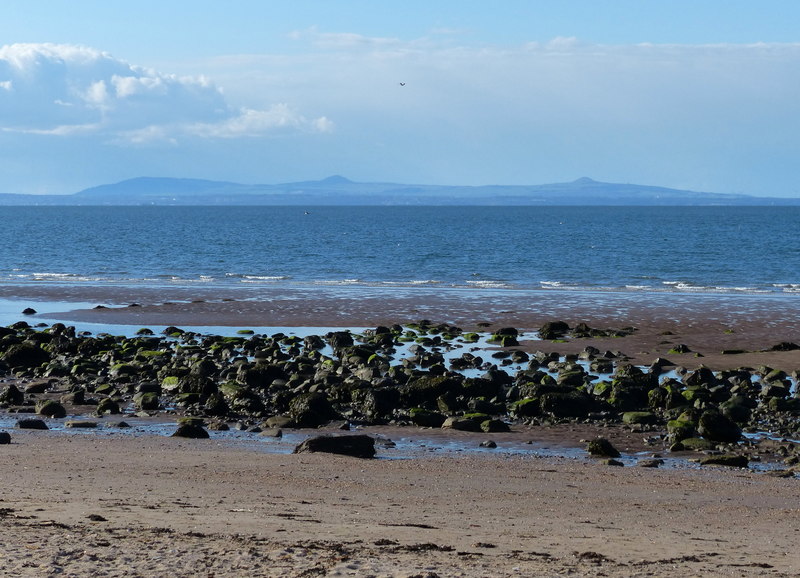 Seton Sands and the Firth of Forth, which was designated as an NCO in 2006.
[edit]
Introduction
In Scotland, Nature Conservation Orders (NCOs) are made to prevent damage to the natural features of specific areas of land. The Orders set out certain prohibited operations and the land to which they apply. NCOs may be issued by Scottish Ministers in situations where there are no other protective measures in place.
In England and Wales these measures are referred to as Special Nature Conservation Orders (SNCOs).
[edit]
Where NCOs apply
An NCO may apply in or around certain designated areas, including:
In August 2019, an NCO was made to prevent damage to, and removal of, Jurassic vertebrate fossils on Skye.
Sites of Special Scientific Interest (SSSIs) are essential building blocks for nature conservation in Scotland. They are areas of land and water that serve as natural representations of Scotland's natural heritage in terms of its flora, fauna, geology, geomorphology and a mixture of these natural features.
Many SSSIs are also designated as Natura sites – whether as Special Areas of Conservation (SAC) or Special Protection Areas (SPAs).
Natura sites are designated under the European Habitats and Birds Directives. Natura sites are intended to protect plants, animals and birds – some which are considered rare, endangered or vulnerable.
Natura sites are viewed as internationally important for threatened habitats and species. These sites are part of a collection of protected areas throughout Europe.
One additional piece of legislation, the Habitats Regulations, provides protection for SACs and SPAs in Scotland. This ensures that any plan or project that may damage a Natura site is assessed and can only proceed if certain strict conditions are met.
For more information see: Habitats regulations assessment.
Breaching an NCO is considered an offence. These protections are put in place to make it illegal to perform certain activities in specific areas and during designated time periods.
IHBC NewsBlog
APPG on 'Conservation, Places and People' Opens first Parliamentary Inquiry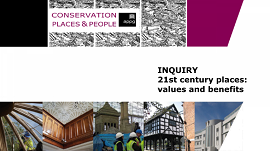 The Inquiry is into '21st Century Places – Values & Benefits'
---
Historic Photographer of the Year 2020 Winners Announced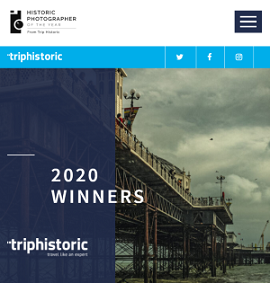 The awards showcase the very best historic places and cultural sites from across the globe.
---
IHBC Launches new 'Guidance Note' on Alterations to Listed Buildings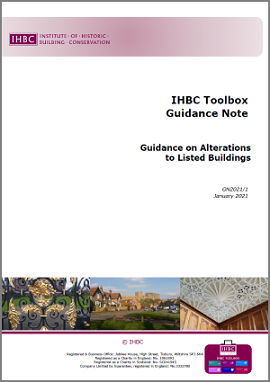 The IHBC's latest Toolbox Guidance Note, on 'Alterations to Listed Buildings' has been issued following UK-wide consultation.
---
Caithness Iron Age Stone Tower Conserved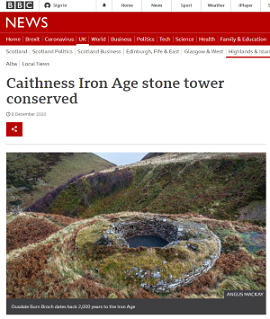 The ruins of Ousdale Burn Broch, north of Helmsdale in Caithness, had fallen into further disrepair over the past 130 years.
---
The American Air Museum at Duxford has been listed Grade II*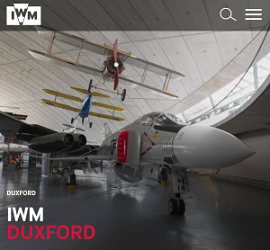 Europe's largest air museum and Britain's best-preserved Second World War airfield – has been included in Grade II* listing, even though technically too recent.
---
West Dean College wins Sussex Heritage Trust Award 2020 for Roof Restoration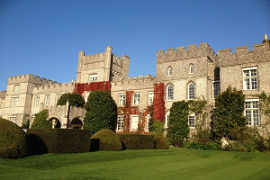 The College of Arts and Conservation has won the award for a for a project which provides or improves facilities for the community, including a £5.8M restoration of the College's 126-year-old roof.
---
Stowe North Hall & WMF: A Step Closer to Completion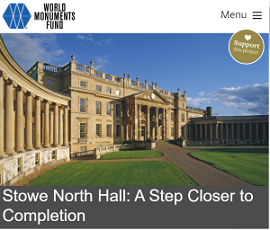 Completion of the restoration of Stowe House's North Hall, largely funded by World Monuments Fund (WMF), came a step closer this summer with the installation of a statue of Mercury opposite the imposing Laocoön group installed last year.
---
IHBC CREATIVE Conservation Fund launched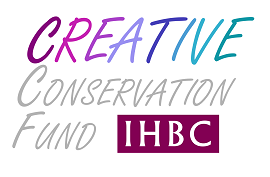 The CREATIVE Conservation Fund helps the IHBC generate and distribute funds exclusively to deserving causes in built and historic environment conservation.
---
The tunnel near Plymouth with a nuclear secret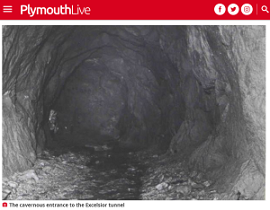 For years, there have been rumours whispered around Plymouth and Cornwall about so-called 'nuclear tunnels' that exist beneath the Tamar Valley.
---
141 bridges with 'very poor' rating remain open to avoid disruption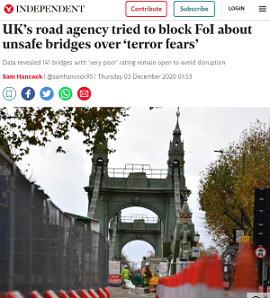 Just under half of England's busiest bridges are severely defected or damaged, but have remained open due to concerns about an influx of traffic should repairs be ordered, it has been revealed.