Misericord
A misericord (or 'miserere' or 'mercy seat') is a small wooden hinged bracket or ledge on the underside of folding seats in a church, usually of the medieval period. When the stall seat is folded up, the projecting misericord forms a ledge for leaning on while standing. Although it does not quite form a seat, the miserere usually offers support to anyone who would lean on it. This was useful for the aged and infirm when it was necessary to stand during long services – particularly in the Roman Catholic faith – as it reduced their discomfort.
The term derives from the Latin 'misericordia' which means 'pity of the heart' as allowing people to use them was regarded as an act of mercy.
Misericords in English churches date from the 13th century to the present. They are often boldly carved with leaves, foliage, animals and small figures and can be found in nearly all churches that still have ancient pews. A typical example in a 13th century style is to be found in Henry VII's chapel, Westminster, London. Exeter Cathedral also has them in choir stalls dating from the middle of the 13th century. However, most English misericords date from the 14th and 15th centuries. Many were destroyed during the Reformation, especially if they had been part of monasteries or collegiate churches.
IHBC NewsBlog
IHBC's 2019 Nottingham Annual School a Great Success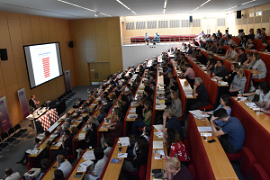 One of the IHBC's most populous Schools, the 2019 Nottingham School will be remembered for its combination authoritative speakers, urban experiences and accessible learning, including the IHBC's Spotlights.
---
England's new High Streets Task Force will help revitalise high streets and town centres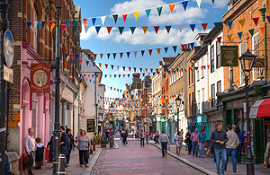 A new High Streets Task Force, to support local leaders as they revitalise England's high streets and town centres, has been launched.
---
UK petition to Zero-rate VAT on deep retrofit/eco-refurbishment building works now open

A UK parliamentary petition to Zero-rate VAT on deep retrofit/eco-refurbishment building works on all homes, has been launched, with a deadline of 8 January 2020.
---
IHBC's new Guidance Notes launched at Nottingham's 2019 School Spotlights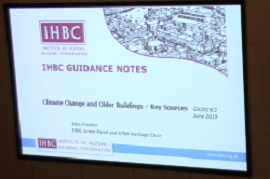 The IHBC has launched two new Guidance Notes, on Retrofitting of Traditional Buildings and Climate Change and Older Buildings – Key Sources.
---
NLA awards 2019 include Pitzhanger Manor and Gallery for Conservation & Retrofit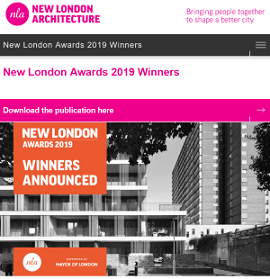 The Conservation & Retrofit award of the New London Awards (NLA) 2019 has been won by Pitzhanger Manor and Gallery, W5, by Jestico + Whiles and Julian Harrap Architects.
---
AHF £15M fund – 'Transforming Places Through Heritage'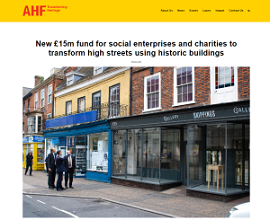 The Architectural Heritage Fund (AHF) has announced the opening of the 'Transforming Places Through Heritage' fund, focussed on reinvigorating England's high streets.
---
How wartime photographers dodged Nazi bombing to record historic buildings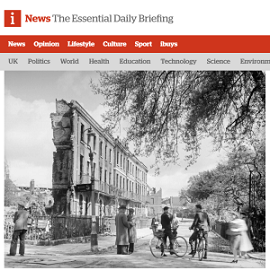 A race against devastation - a new exhibition chronicles the wartime work of the National Buildings Record – set up to capture a disappearing landscape.
---
---
---