39 cathedrals to benefit from grants for repairs
On 21 July 2016 the Department for Culture, Media & Sport, Culture Secretary Karen Bradley MP, English Heritage and the Heritage Lottery Fund announced that 39 cathedrals across England would benefit from government funding of £14.5 million for repairs. Ref Gov.uk England cathedrals benefit from £14.5 million government investment to help protect nation's heritage.
The Church of England's 42 cathedrals are estimated to contribute £220 million to the economy, and welcome more than 11 million visitors annually. The grants, awarded from the First World War Centenary Cathedral Repairs Fund, will help keep them wind-proof, weather-tight, safe and open to the public.
Thirty-two Church of England cathedrals will receive between £15,000 and £870,000. The largest grant of £870,000 goes to Coventry Cathedral to re-fix the exterior slates of the Chapel of Unity.
Other repairs include:
Roof repairs – Lichfield, Derby, Guildford, Sheffield, Liverpool, Rochester, Hereford, Carlisle, Southwell, Canterbury, Lincoln – ranging from to £250,000 (Canterbury) to £750,000 (Derby).
Restoration of stained glass windows - Winchester, Wakefield and Worcester – ranging from £390,000 (Worcester) to £500,000 (Winchester).
Decisions on the allocation of grants are taken by an expert panel which includes English Heritage, the Heritage Lottery Fund, the Church of England and the Catholic Church.
Secretary of State for Culture, Media and Sport Karen Bradley said: "Cathedrals are powerful symbols of Britain's shared history. They are important not only for their architecture and heritage, but also for the vital role they play in local communities."
Dame Fiona Reynolds, Chair of the Cathedrals Fabric Commission for England, said: "Cathedrals which benefitted from the first phase of this fund have been repaired and refurbished, and staff and volunteers have time and resources to serve their cities and regions with renewed energy. It is fantastic that more cathedrals are now able to benefit from this scheme."
Sir Paul Ruddock, Chair of the Expert Panel of the First World War Centenary Cathedral Repairs Fund said: "In 2014 the Chancellor announced the first £20 million phase of the Fund, intended to get our wonderful heritage of Cathedral buildings waterproof and weather-tight, safe and open and in good shape for the commemorations of the First World War Centenary in which they are playing such a key part. I and all those who love these great buildings were delighted when he announced a further £20 million for the Fund in the March 2016 budget. It will now run until 2018 and the works it will have supported between 2014 and 2018 will stand as a very fitting memorial to the First World War a century earlier."
IHBC NewsBlog
IHBC offers sympathies to Paris on Notre Dame fire, as scale of damage under review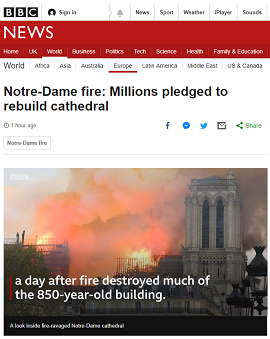 With the assessment of the scale of the fire damage to Notre Dame and its causes still ongoing, the IHBC offers its sympathies to the people of France, Europe and to the world.
---
Planning approval for restoration of historic border bridge, writes The Berwick Advertiser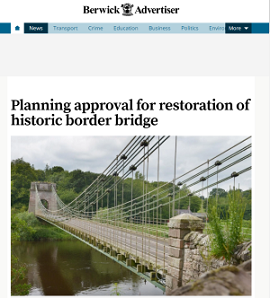 Plans to 'take apart and rebuild' a historic bridge linking England and Scotland have been approved by Northumberland County Council and its Scottish counterpart.
---
New House of Commons Library Note on VAT and Churches: from reforms to grants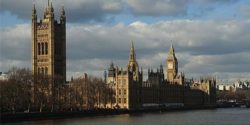 The House of Commons Library has issued a new Briefing Note that examines how construction work for churches is treated for VAT in the UK.
---
Norwich Anglia Square: Government calls in tower block plan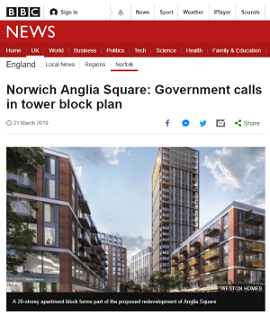 An inquiry will decide on a £250m redevelopment of a shopping complex, including 1,250 new homes, after plans were called in by the government.
---
Dudley council to undertake Unite's pioneering construction charter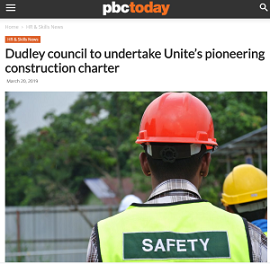 Dudley Council signing up to Unite's construction charter, a pioneering agreement to ensure that working conditions and building standards on construction projects under the control of the council meet the highest standards.
---
Historic England's new guidance on piling reported to engineers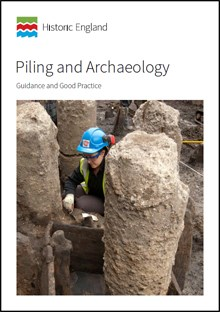 Ground Engineering News has updated readers on Historic England's (HE) publication of its guidance on piling.
---
Big Ben's iconic clock face restored to original blue colour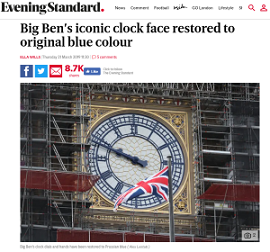 Big Ben's famous clock face has been unveiled in its new blue colour following more than a year of restoration.
---
Heads of Planning Scotland (HOPS): 'Planning Bill Could Break the System'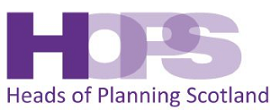 Heads of Planning Scotland (HOPS), who represent officials running planning authorities across the country, has warned that the scale of new responsibilities to be introduced in the Planning Bill could break the back of an already under-resourced system.
---
Historic England launches new heritage apprenticeships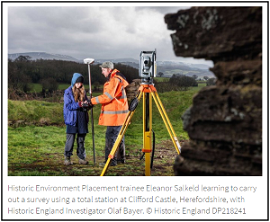 Historic England (HE) has launched new apprenticeships intended to meet the demand for skilled professionals around the country.
---
IHBC Tech Panel lead Prof John Edwards explores with CIOB how 'Conservation is driving quality in construction'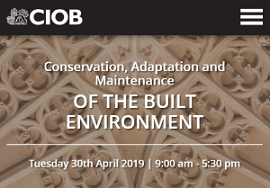 IHBC Tech Panel lead Prof John Edwards has made the case to members of the CIOB that Conservation is driving quality in construction.
---
Prince Charles: Future of built heritage could be endangered by traditional skills shortage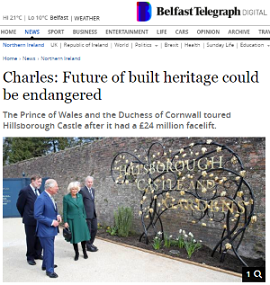 The Prince of Wales stated that the future of Britain's built heritage could be endangered by the threat to traditional building craft skills, so a programme within the Prince's Foundation was aimed at supporting them.
---
The Iron Bridge reopens to the public following £3.6 Million Project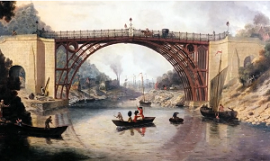 English Heritage's £3.6 million conservation project to repair and restore the Iron Bridge in Shropshire has been completed and it is now open to the public.
---