39 cathedrals to benefit from grants for repairs
On 21 July 2016 the Department for Culture, Media & Sport, Culture Secretary Karen Bradley MP, English Heritage and the Heritage Lottery Fund announced that 39 cathedrals across England would benefit from government funding of £14.5 million for repairs. Ref Gov.uk England cathedrals benefit from £14.5 million government investment to help protect nation's heritage.
The Church of England's 42 cathedrals are estimated to contribute £220 million to the economy, and welcome more than 11 million visitors annually. The grants, awarded from the First World War Centenary Cathedral Repairs Fund, will help keep them wind-proof, weather-tight, safe and open to the public.
Thirty-two Church of England cathedrals will receive between £15,000 and £870,000. The largest grant of £870,000 goes to Coventry Cathedral to re-fix the exterior slates of the Chapel of Unity.
Other repairs include:
Roof repairs – Lichfield, Derby, Guildford, Sheffield, Liverpool, Rochester, Hereford, Carlisle, Southwell, Canterbury, Lincoln – ranging from to £250,000 (Canterbury) to £750,000 (Derby).
Restoration of stained glass windows - Winchester, Wakefield and Worcester – ranging from £390,000 (Worcester) to £500,000 (Winchester).
Decisions on the allocation of grants are taken by an expert panel which includes English Heritage, the Heritage Lottery Fund, the Church of England and the Catholic Church.
Secretary of State for Culture, Media and Sport Karen Bradley said: "Cathedrals are powerful symbols of Britain's shared history. They are important not only for their architecture and heritage, but also for the vital role they play in local communities."
Dame Fiona Reynolds, Chair of the Cathedrals Fabric Commission for England, said: "Cathedrals which benefitted from the first phase of this fund have been repaired and refurbished, and staff and volunteers have time and resources to serve their cities and regions with renewed energy. It is fantastic that more cathedrals are now able to benefit from this scheme."
Sir Paul Ruddock, Chair of the Expert Panel of the First World War Centenary Cathedral Repairs Fund said: "In 2014 the Chancellor announced the first £20 million phase of the Fund, intended to get our wonderful heritage of Cathedral buildings waterproof and weather-tight, safe and open and in good shape for the commemorations of the First World War Centenary in which they are playing such a key part. I and all those who love these great buildings were delighted when he announced a further £20 million for the Fund in the March 2016 budget. It will now run until 2018 and the works it will have supported between 2014 and 2018 will stand as a very fitting memorial to the First World War a century earlier."
IHBC NewsBlog
Denmark's 300-year-old homes of the future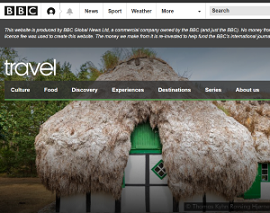 On Læsø, houses are thatched with thick, heavy bundles of silvery seaweed that have the potential to be a contemporary building material around the world.
---
Upcoming Heritage Open Days to feature in-person and online events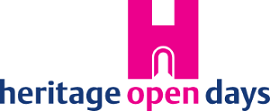 For the first time in its history, England's largest festival of heritage and culture will feature online events as well as in-person activities. Heritage Open Days (HODs) returns in September, thanks to support from players of People's Postcode Lottery.
---
RSA report 'Heritage for inclusive growth' published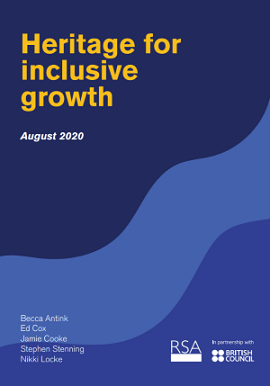 The Royal Society for the encouragement of Arts, Manufactures and Commerce (RSA) shows the scale of the 'missed opportunity' if we continue to separate heritage policymaking and economic policymaking.
---
UKGBC creating new 'Policy Playbook' covering retrofit of the existing housing stock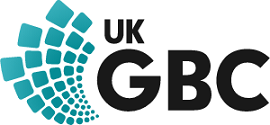 The resource format has proved to be a successful way of providing guidance for local authorities on crucial policy topics.
---
Over-engineered buildings nullify the green benefits, from pbctoday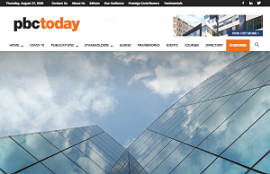 Insight into the smart ways to design building services to ensure they perform as designed without being over-engineered
---
World's oldest operational vehicular suspension bridge receives restoration funding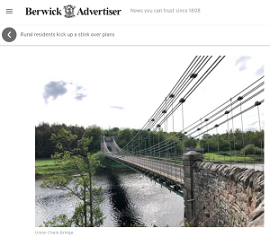 Historic England (HE) has awarded £250,000 towards the restoration of the Union Chain Bridge, built in 1820, spanning the River Tweed near Berwick.
---
'Restoration' and 'Repair': what's the difference?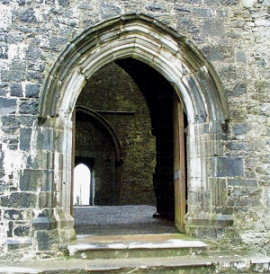 One of Ireland's most distinguished architectural historians explores the differences between 'restoration' and 'repair' and Conservation ethics in issue 163 of CONTEXT.
---
Don't demolish old buildings, urge architects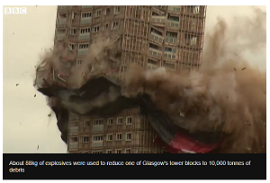 Architects say buildings should be protected – to fight climate change, reports the BBC on recent evidence given to the Commons Environmental Audit Committee (EAC).
---
IHBC's latest issue of CONTEXT explores issues with Damp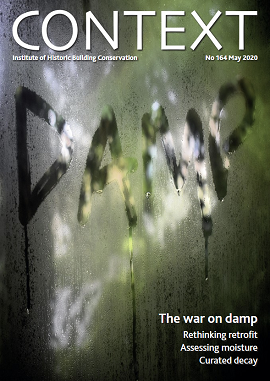 It includes articles on Rethinking Retrofit to not waste carbon and not damage buildings, Assessing Moisture in porous building materials, conserving the Burns Monument using lime grout and injection mortars, Curated Decay, and more.
---
New Online Course in "Energy Efficiency Measures for Older and Traditional Buildings"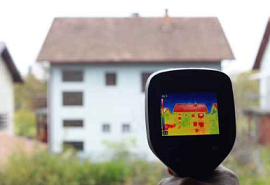 Welsh company The Environment Study Centre (ESC) has released a new online course for professionals seeking a qualification in dealing with the retrofitting of older and traditional buildings.
---