39 cathedrals to benefit from grants for repairs
On 21 July 2016 the Department for Culture, Media & Sport, Culture Secretary Karen Bradley MP, English Heritage and the Heritage Lottery Fund announced that 39 cathedrals across England would benefit from government funding of £14.5 million for repairs. Ref Gov.uk England cathedrals benefit from £14.5 million government investment to help protect nation's heritage.
The Church of England's 42 cathedrals are estimated to contribute £220 million to the economy, and welcome more than 11 million visitors annually. The grants, awarded from the First World War Centenary Cathedral Repairs Fund, will help keep them wind-proof, weather-tight, safe and open to the public.
Thirty-two Church of England cathedrals will receive between £15,000 and £870,000. The largest grant of £870,000 goes to Coventry Cathedral to re-fix the exterior slates of the Chapel of Unity.
Other repairs include:
Roof repairs – Lichfield, Derby, Guildford, Sheffield, Liverpool, Rochester, Hereford, Carlisle, Southwell, Canterbury, Lincoln – ranging from to £250,000 (Canterbury) to £750,000 (Derby).
Restoration of stained glass windows - Winchester, Wakefield and Worcester – ranging from £390,000 (Worcester) to £500,000 (Winchester).
Decisions on the allocation of grants are taken by an expert panel which includes English Heritage, the Heritage Lottery Fund, the Church of England and the Catholic Church.
Secretary of State for Culture, Media and Sport Karen Bradley said: "Cathedrals are powerful symbols of Britain's shared history. They are important not only for their architecture and heritage, but also for the vital role they play in local communities."
Dame Fiona Reynolds, Chair of the Cathedrals Fabric Commission for England, said: "Cathedrals which benefitted from the first phase of this fund have been repaired and refurbished, and staff and volunteers have time and resources to serve their cities and regions with renewed energy. It is fantastic that more cathedrals are now able to benefit from this scheme."
Sir Paul Ruddock, Chair of the Expert Panel of the First World War Centenary Cathedral Repairs Fund said: "In 2014 the Chancellor announced the first £20 million phase of the Fund, intended to get our wonderful heritage of Cathedral buildings waterproof and weather-tight, safe and open and in good shape for the commemorations of the First World War Centenary in which they are playing such a key part. I and all those who love these great buildings were delighted when he announced a further £20 million for the Fund in the March 2016 budget. It will now run until 2018 and the works it will have supported between 2014 and 2018 will stand as a very fitting memorial to the First World War a century earlier."
IHBC NewsBlog
IHBC offers a a huge thanks to our volunteers and leads at LPOC Show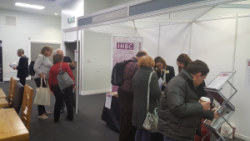 The IHBC CPD partnership with the Listed Property Owners Club has again secured free places for members and an IHBC stand at the show in Olympia on 9-10 February.
---
IHBC welcomes 2019 School speakers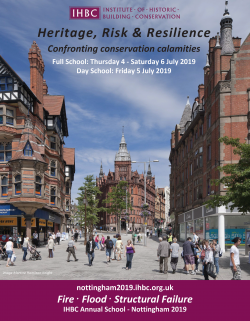 James Innerdale, on sensitive intervention for flood resilience, & Helen Brownlie, on dealing with the after effects of flood particularly in Cockermouth.
---
IHBC members services – checkup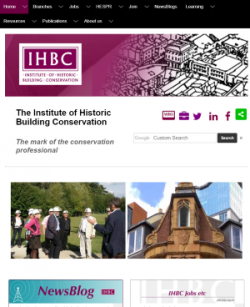 Simple ways to be sure your IHBC NewsBlog email alerts read correctly, and keep up with our latest news, jobs and more!
---
Serious about Heritage careers as an employer or job seeker?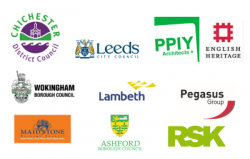 Stay 'in the know' with IHBC's latest 'Jobs etc.' updates for all your conservation needs.
---
RTPI renews call for more resources for planning in light of NAO report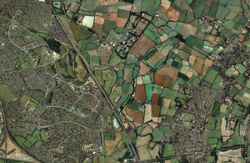 RTPI welcomes the findings of the report, 'Planning for New Homes', which flagged up issues, including the fall in spending and skills shortages in LA's planning departments.
---
IHBC HESPR top pick from £250K+ costed work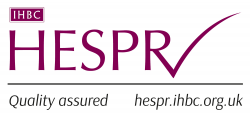 Chartered landscape architect sought for Sydney Gardens, Bath, closing 01/03, value £47k.
---
Historic England Online Debate No 8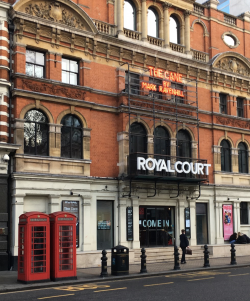 Interim protection for historic buildings before they can be listed with posts including the IHBC's President's 'Confessions of a Conservation Officer'.
---
GII farm demolition results in £20k fine
In a successful prosecution by Chorley Council the judge highlighted the 'public duty to ensure people don't just ignore the listing of buildings'.
---
BPT launches crowdfund call to support challenges poor planning decisions in Bath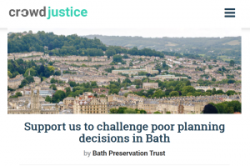 Bath Preservation Trust launches crowdfunding campaign to establish a 'legal fighting fund' to enable it challenge poor or irrational planning decisions in Bath...
---
Planning bodies response to MHCLG PDR consultation
The Consultation Institute has updated on how planning bodies have submitted strong objections to government proposals to further relax permitted development (PD) rights.
---
England - Spending on cultural resources slashed by £400m over 8 years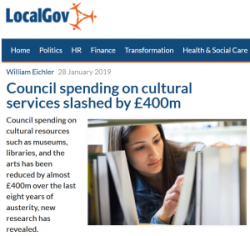 Spending on cultural resources such as museums, libraries, and the arts has been reduced by almost £400m over the last eight years of austerity CCN reveals.
---
UK confirms it will adopt EU standards for construction products post no-deal Brexit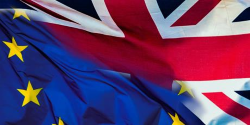 Contractors, architects and product manufacturers can breathe a sigh of relief, apparently, with confirmation that products ok'd in Europe will be ok'd for UK.
---
Strategic framework for heritage science in the UK 2018-2023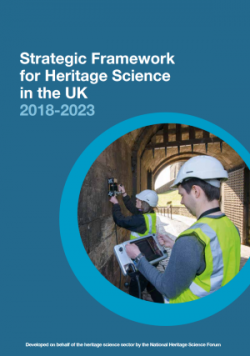 Following a year of consultation and development by the National Heritage Science Forum (NHSF), a new strategic framework was launched at the Tower of London in 2018.
---
BBC on Bauhaus & its centenary year in pictures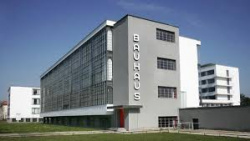 Established in 1919, Germany's Bauhaus art school brought a radical new approach to design and aesthetics helping inform modernist architecture worldwide.
---
Photographic record of the concrete blocks that once protected Britain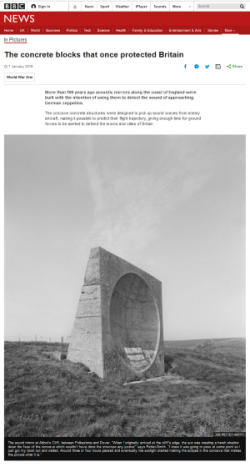 The BBC reports on how more than 100 years ago acoustic mirrors along the coast of England were built to detect the sound of approaching German zeppelins.