39 cathedrals to benefit from grants for repairs
On 21 July 2016 the Department for Culture, Media & Sport, Culture Secretary Karen Bradley MP, English Heritage and the Heritage Lottery Fund announced that 39 cathedrals across England would benefit from government funding of £14.5 million for repairs. Ref Gov.uk England cathedrals benefit from £14.5 million government investment to help protect nation's heritage.
The Church of England's 42 cathedrals are estimated to contribute £220 million to the economy, and welcome more than 11 million visitors annually. The grants, awarded from the First World War Centenary Cathedral Repairs Fund, will help keep them wind-proof, weather-tight, safe and open to the public.
Thirty-two Church of England cathedrals will receive between £15,000 and £870,000. The largest grant of £870,000 goes to Coventry Cathedral to re-fix the exterior slates of the Chapel of Unity.
Other repairs include:
Roof repairs – Lichfield, Derby, Guildford, Sheffield, Liverpool, Rochester, Hereford, Carlisle, Southwell, Canterbury, Lincoln – ranging from to £250,000 (Canterbury) to £750,000 (Derby).
Restoration of stained glass windows - Winchester, Wakefield and Worcester – ranging from £390,000 (Worcester) to £500,000 (Winchester).
Stone work at Lichfield, St Albans, Gloucester, Salisbury, York, Ripon, Leicester – ranging from £160,000 (Chichester) to £550,000 (Salisbury).
Decisions on the allocation of grants are taken by an expert panel which includes English Heritage, the Heritage Lottery Fund, the Church of England and the Catholic Church.
Secretary of State for Culture, Media and Sport Karen Bradley said: "Cathedrals are powerful symbols of Britain's shared history. They are important not only for their architecture and heritage, but also for the vital role they play in local communities."
Dame Fiona Reynolds, Chair of the Cathedrals Fabric Commission for England, said: "Cathedrals which benefitted from the first phase of this fund have been repaired and refurbished, and staff and volunteers have time and resources to serve their cities and regions with renewed energy. It is fantastic that more cathedrals are now able to benefit from this scheme."
Sir Paul Ruddock, Chair of the Expert Panel of the First World War Centenary Cathedral Repairs Fund said: "In 2014 the Chancellor announced the first £20 million phase of the Fund, intended to get our wonderful heritage of Cathedral buildings waterproof and weather-tight, safe and open and in good shape for the commemorations of the First World War Centenary in which they are playing such a key part. I and all those who love these great buildings were delighted when he announced a further £20 million for the Fund in the March 2016 budget. It will now run until 2018 and the works it will have supported between 2014 and 2018 will stand as a very fitting memorial to the First World War a century earlier."
IHBC NewsBlog
IHBC London Branch Conference 4 Oct 2018 – save the date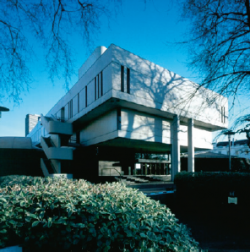 'Creative Conservation: Partnerships and Public Value'. London Branch's celebrated annual conference takes place in the Royal College of Physicians, Regents Park.
---
IHBC free MATE sessions - supporting accreditation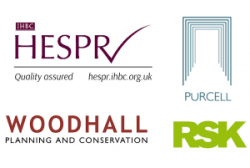 HESPR members' staff from Woodhall Conservation, Purcell and RSK take part in Membership Application Training Event sessions on the accreditation process.
---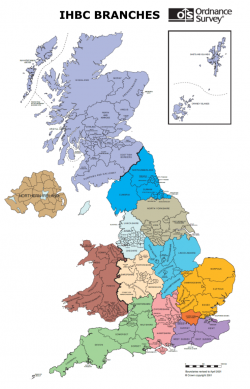 IHBC Branch & partner CPD & more, across the UK - our new NewsBlog resource lets you browse the wide range of CPD events on the IHBC Calendar and pass them on.
---
IHBC spotlights EPCs Call for Evidence – responses by 19 Oct 2018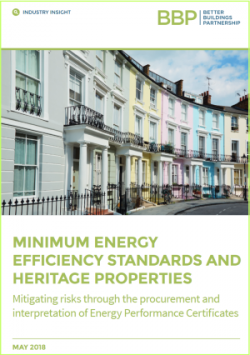 Responses needed to 'Call for Evidence on Energy Performance Certificates', while comments and copies of responses may be sent to [email protected]
---
IHBC CPD boost and checkup from DBW


Critical learning from DBW on 'Rights to light' using references such as the RICS Rights of light: Practical guidance for chartered surveyors in England and Wales.
---
IHBC Heritage from the doorstep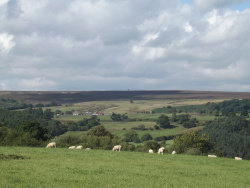 Cash boost helps preserve historic North York Moors monuments, reports The Darlington and Stockton Times.
---
IHBC CPD - Context article on lime and stone and reopening historic quarries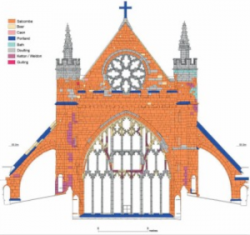 Even within environmentally sensitive areas planning permission is possible, as Emily Harper and Sue Penaluna explain in their article on the repair of Exeter Cathedral.
---
IHBC HESPR top pick from £250M+ costed work this week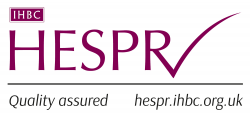 East Herts seeks regeneration developer for Bishop's Stortford site; closing 28/08,
contract values ranging from: £25M- £200M.
---
RTPI proposal for post-Brexit environmental watchdog fundamentally flawed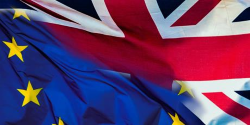 The Government's proposal for a post-Brexit environmental watchdog that only has jurisdiction for England is deeply flawed, says the RTPI.
---
World Heritage UK report out - Commercial Best Practice in World Heritage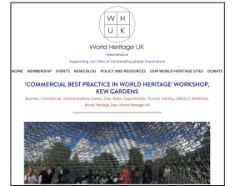 The report, following a meeting in March 2018, details the discussions and future actions and includes an appendix on visitor numbers and characteristics.
---
Planning Portal and Federation of Master Builders sign partnership agreement


The Memorandum of Understanding signals their intent to work more closely together for the benefit of their joint customers and members.
---
Scottish Planning Bill changes marks a point of no return for Scotland's heritage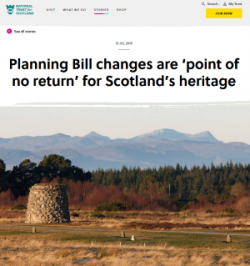 The National Trust for Scotland has called on the Scottish Government to save Scotland's heritage by overhauling the planning system.