Heritage Lottery Fund
[edit]
Introduction
Money raised through the sale of National Lottery tickets goes directly to benefit local communities as follows:
Approximately £375 million a year is allocated to projects around the UK.
The Heritage Lottery Fund was established in 1994 with responsibility for the distribution of National Lottery proceeds allocated to heritage. It is a non-departmental public body accountable to parliament through the Department for Culture, Media and Sport (DCMS).
[edit]
Strategy
The 2013-2018 strategy sets out the strategic framework to provide certainty and confidence as to how the funding will be allocated. The fund will invest in the full breadth of the UK's heritage and aims to make a difference for heritage and people. There is no definition of heritage and instead individuals are encouraged to identify their own heritage and why it is so valuable.
The Heritage Lottery Fund has local offices across the country and a head office in London. There are 15 trustees and over 70 local committee members. The Board of Trustees lead the strategic development of the organisation and are the decision makers for grant requests of over £2 million.
There are 12 local committees, one for each region as well as Northern Ireland, Scotland and Wales and they make decisions on the grant requests of between £100,000 and £2 million and applications under the Grants for Places of Worship programme.
Grants are available for a range of projects and vary in value from £3,000 up to £5 million. There are 15 grant programmes available to suit a range of heritage projects:
Sharing heritage.
Our heritage.
Heritage grants.
Young roots.
First World War: Then and Now.
Start-Up Grants.
Transition Funding.
Townscape Funding.
Parks for People.
Grants for Places for Worship (England).
Grants for Places for Worship (Northern Ireland).
Grants for Places for Worship (Scotland).
Grants for Places for Worship (Wales).
Once a decision is made on the most appropriate programme to apply for, the first step in the application process is to send a project enquiry through the website and further guidance will then be provided.
Once an application is submitted, the decision can take up to eight weeks for smaller grant amounts and a few months for larger applications.
[edit]
Find out more
[edit]
External references
IHBC NewsBlog
Serious about your career? Stay 'in the know' with IHBC's latest 'Jobs etc.'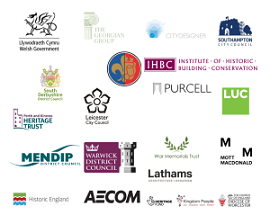 Helping conservation careers and heritage employers across the UK, the IHBC updates readers about recent job and trainee openings on its 'Jobs etc' service.
---
New 'IHBC Toolbox' Research Note on 'Market Intelligence'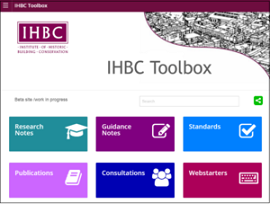 IHBC's first Research Note for 2018 has been posted on our online Toolbox, offering 'Market Intelligence' on England's local authority (LA) conservation-related jobs.
---
HE invites 'Expressions of Interest' for High Streets Heritage Action Zones: Closing 12/07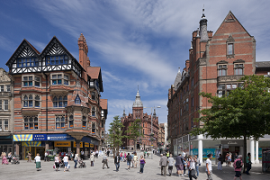 Historic England (HE) is now inviting Expressions of Interest to our High Streets Heritage Action Zones scheme, with the deadline for applications at 12 noon on 12 July.
---
Update on High Streets benefitting from £62M heritage boost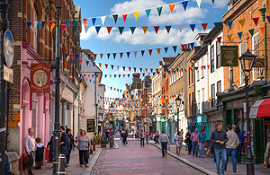 Dozens of locations across the country will benefit from a £62 million fund which will 'bring old buildings back into use and turn them into offices, housing and creative spaces.'
---
Cardiff homelessness: Shipping container conversions to begin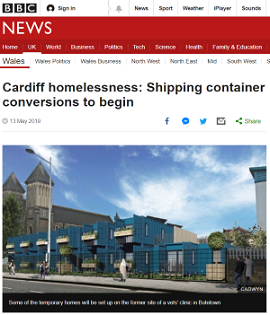 Homeless people in Cardiff could be living in converted shipping containers by the end of the year, BBC News writes.
---
New map of pipes and cables planned – the Underground Asset Register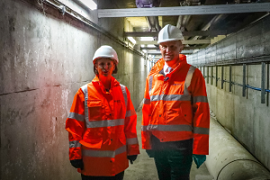 Gov UK has reported that a digital map of underground pipes and cables is to be created, to help save lives and reduce the disruption caused when they are struck by mistake.
---
Huge temporary roof installation at Wentworth Woodhouse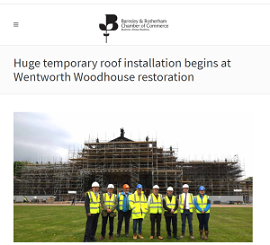 A major milestone has been reached in the restoration of South Yorkshire's Grade I listed Wentworth Woodhouse, with 10,000 sq.m. of scaffolding encasing the stately home.
---
HE announces early career Apprenticeship opportunities across England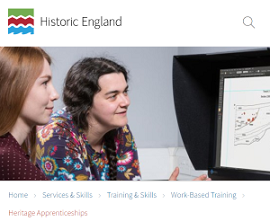 Historic England (HE) has announced early career (Assistant level) apprenticeship openings for future historic environment conservation specialists across England.
---
London could be a forest of derelict residential towers, warns ex-planning chief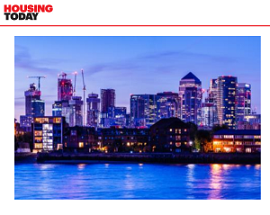 Peter Rees, former chief planning officer for the City of London, warns massive refurbishment costs could lead to empty buildings across the cityscape.
---
ESPON publishes policy report on adapting cities for ageing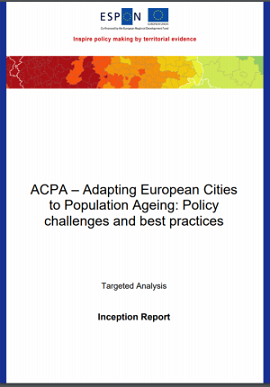 The European population is ageing rapidly, and this is particularly evident in the cities. According to Eurostat, the number of people aged 65 and over will almost double from 17% to 30% by 2060, and those aged 80 and over will rise from 5% to 12%.
---
---
---