Heritage Lottery Fund
[edit]
Introduction
Money raised through the sale of National Lottery tickets goes directly to benefit local communities as follows:
Arts, 20%.
Charities, health, education and the environment, 40%.
Heritage 20%.
Sports 20%.
Approximately £375 million a year is allocated to projects around the UK.
The Heritage Lottery Fund was established in 1994 with responsibility for the distribution of National Lottery proceeds allocated to heritage. It is a non-departmental public body accountable to parliament through the Department for Culture, Media and Sport (DCMS).
[edit]
Strategy
The 2013-2018 strategy sets out the strategic framework to provide certainty and confidence as to how the funding will be allocated. The fund will invest in the full breadth of the UK's heritage and aims to make a difference for heritage and people. There is no definition of heritage and instead individuals are encouraged to identify their own heritage and why it is so valuable.
[edit]
Management
The Heritage Lottery Fund has local offices across the country and a head office in London. There are 15 trustees and over 70 local committee members. The Board of Trustees lead the strategic development of the organisation and are the decision makers for grant requests of over £2 million.
There are 12 local committees, one for each region as well as Northern Ireland, Scotland and Wales and they make decisions on the grant requests of between £100,000 and £2 million and applications under the Grants for Places of Worship programme.
[edit]
Funding applications
Grants are available for a range of projects and vary in value from £3,000 up to £5 million. There are 15 grant programmes available to suit a range of heritage projects:
Sharing heritage.
Our heritage.
Heritage grants.
Young roots.
First World War: Then and Now.
Heritage Enterprise.
Start-Up Grants.
Transition Funding.
Townscape Funding.
Parks for People.
Landscape Partnerships.
Grants for Places for Worship (England).
Grants for Places for Worship (Northern Ireland).
Grants for Places for Worship (Scotland).
Grants for Places for Worship (Wales).
Once a decision is made on the most appropriate programme to apply for, the first step in the application process is to send a project enquiry through the website and further guidance will then be provided.
Once an application is submitted, the decision can take up to eight weeks for smaller grant amounts and a few months for larger applications.
[edit]
External references
IHBC NewsBlog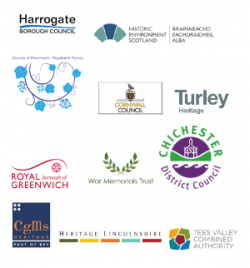 From conservation & design, DAC support and project management, to designation in Scotland!
---
IHBC meets Wikipedia - new entry posted by IHBC Chair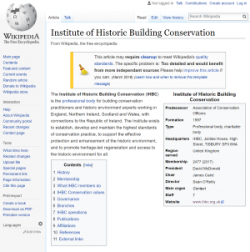 A Wikipedia entry for the IHBC, drafted by IHBC Chair James Caird, has now been published.
---
Boost your IHBC accreditation submission and CPD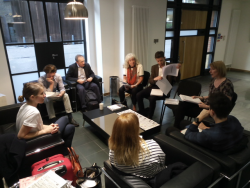 FREE application support MATE sessions: Nottingham (25/04), Belfast (31/05), Glasgow (7/06)
---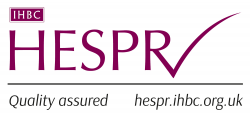 Project management for the Wordsworth Trust, closing 30/04, £40,000 contract.
---
IHBC Heritage from the doorstep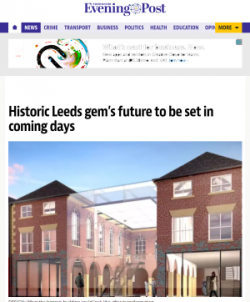 The Yorkshire Evening Post describes how an ageing heritage asset, the White Cloth Hall - one of Leeds' oldest buildings could see its future secured.
---
Heritage Alliance publishes first ever international report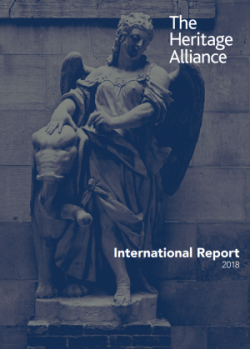 The Heritage Alliance (THA) has published the first ever report on the independent heritage sector's impact overseas, led by past THA CEO, Kate Pugh.
---
£27M funding scheme to improve lakes and rivers in England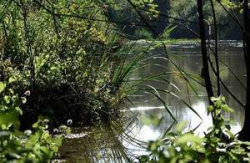 A new £27 million scheme is open for applicants to help improve England's waterways, funded by the European Agricultural Fund for Rural Development.
---
Pilot scheme launched to help build a sustainable future for listed places of worship
The new two-year £1.8m scheme is to be piloted with expert advisors working across the urban and rural areas of Manchester and Suffolk.