Heritage Lottery Fund
[edit]
Introduction
Money raised through the sale of National Lottery tickets goes directly to benefit local communities as follows:
Approximately £375 million a year is allocated to projects around the UK.
The Heritage Lottery Fund was established in 1994 with responsibility for the distribution of National Lottery proceeds allocated to heritage. It is a non-departmental public body accountable to parliament through the Department for Culture, Media and Sport (DCMS).
[edit]
Strategy
The 2013-2018 strategy sets out the strategic framework to provide certainty and confidence as to how the funding will be allocated. The fund will invest in the full breadth of the UK's heritage and aims to make a difference for heritage and people. There is no definition of heritage and instead individuals are encouraged to identify their own heritage and why it is so valuable.
The Heritage Lottery Fund has local offices across the country and a head office in London. There are 15 trustees and over 70 local committee members. The Board of Trustees lead the strategic development of the organisation and are the decision makers for grant requests of over £2 million.
There are 12 local committees, one for each region as well as Northern Ireland, Scotland and Wales and they make decisions on the grant requests of between £100,000 and £2 million and applications under the Grants for Places of Worship programme.
Grants are available for a range of projects and vary in value from £3,000 up to £5 million. There are 15 grant programmes available to suit a range of heritage projects:
Sharing heritage.
Our heritage.
Heritage grants.
Young roots.
First World War: Then and Now.
Start-Up Grants.
Transition Funding.
Townscape Funding.
Parks for People.
Grants for Places for Worship (England).
Grants for Places for Worship (Northern Ireland).
Grants for Places for Worship (Scotland).
Grants for Places for Worship (Wales).
Once a decision is made on the most appropriate programme to apply for, the first step in the application process is to send a project enquiry through the website and further guidance will then be provided.
Once an application is submitted, the decision can take up to eight weeks for smaller grant amounts and a few months for larger applications.
[edit]
Find out more
[edit]
External references
IHBC NewsBlog
IHBC's 2019 Nottingham Annual School a Great Success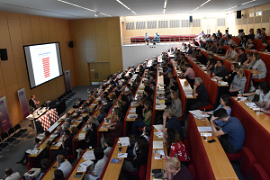 One of the IHBC's most populous Schools, the 2019 Nottingham School will be remembered for its combination authoritative speakers, urban experiences and accessible learning, including the IHBC's Spotlights.
---
England's new High Streets Task Force will help revitalise high streets and town centres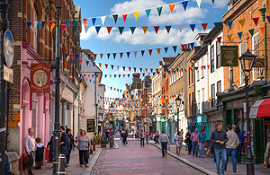 A new High Streets Task Force, to support local leaders as they revitalise England's high streets and town centres, has been launched.
---
UK petition to Zero-rate VAT on deep retrofit/eco-refurbishment building works now open

A UK parliamentary petition to Zero-rate VAT on deep retrofit/eco-refurbishment building works on all homes, has been launched, with a deadline of 8 January 2020.
---
IHBC's new Guidance Notes launched at Nottingham's 2019 School Spotlights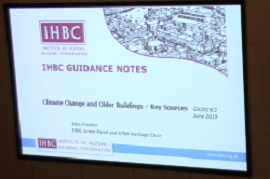 The IHBC has launched two new Guidance Notes, on Retrofitting of Traditional Buildings and Climate Change and Older Buildings – Key Sources.
---
NLA awards 2019 include Pitzhanger Manor and Gallery for Conservation & Retrofit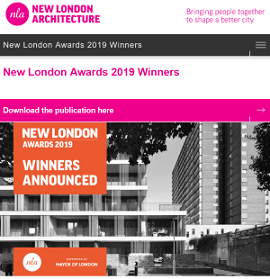 The Conservation & Retrofit award of the New London Awards (NLA) 2019 has been won by Pitzhanger Manor and Gallery, W5, by Jestico + Whiles and Julian Harrap Architects.
---
AHF £15M fund – 'Transforming Places Through Heritage'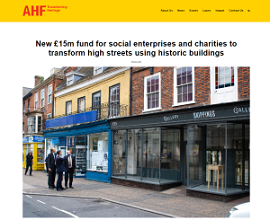 The Architectural Heritage Fund (AHF) has announced the opening of the 'Transforming Places Through Heritage' fund, focussed on reinvigorating England's high streets.
---
How wartime photographers dodged Nazi bombing to record historic buildings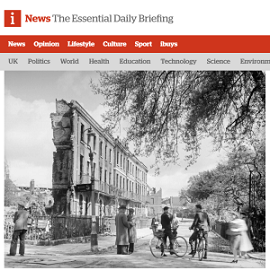 A race against devastation - a new exhibition chronicles the wartime work of the National Buildings Record – set up to capture a disappearing landscape.
---
---
---