Spot listing of historic buildings
England, Scotland, Wales and Northern Ireland are very rich in historic structures, whether great cathedrals, industrial buildings, houses or other building types. Together, they form a key aspect of the historic environment.
Buildings of special architectural or historic interest are given protection from unauthorised alteration, extension or demolition by being included on a statutory list compiled by the Secretary of State for National Heritage. The list is compiled under the terms of the Planning (Listed Buildings and Conservation Areas) Act 1990.
For more information see: Listed buildings.
Spot listing was an older mechanism -– now no longer in operation -– which followed recommendations from local authorities, individuals and local bodies highlighting the need for a particular building to be added to the list. It was characterised by the speed of the resulting action – it was faster than the normal review process, hence 'on the spot'.
Lists of designated buildings can be found online at most local authority websites; for those without internet access, list descriptions should be available for public inspection at the district council or county planning offices.
Recommending that a building should be added to the list is open to everyone as long as they specify what the nature of the threat to the building is. However, the process now follows the traditional route and usually takes six months from the time a request is made.
Requests for a building to be added to (or removed from) the statutory list under the terms of section 6 of the 1990 Act should be directed to Historic England (details of how to do so can be found HERE. Historic England assesses such requests before submitting its recommendation to the Secretary of State.
The sort of information that should be included in a request for listing includes:
In England, once the application has been made, the Department for Culture, Media and Sport will request a Historic England inspector assesses the building, makes a report and recommends whether the building should or should not be added. It is then up to the Secretary of State to accept the inspector's decision. If turned down, there is an appeal process although this is rarely successful.
IHBC NewsBlog
Canal River Trust secures funding to create waterway roles for young people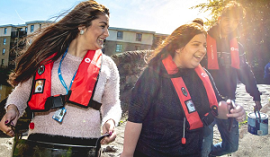 The support will create dozens of opportunities in heritage repair and construction and waterways management, funded by the Department for Work and Pensions.
---
2021 Building Conservation Directory published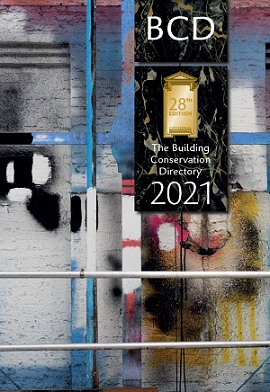 The 2021 edition of the Building Conservation Directory, also available online, has been published. Find skilled trades specialising in work to historic and traditional buildings.
---
BT dials up 'Adopt a Kiosk' scheme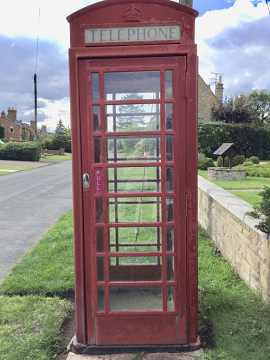 BT has revealed that almost 4,000 of its iconic red phone boxes across the UK are available for local communities to adopt for just £1.
---
Watch IHBC's webinar on 'Retrofit of Traditional Buildings'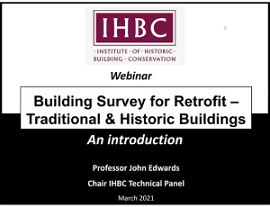 On 26 March the IHBC, led by Prof. John Edwards, hosted a free one-hour CPD webinar 'Introduction to Building Survey for Retrofit' for sector professionals.
---
Has the world left Europe behind?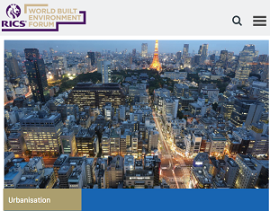 Greg Clark, writing an opinion piece for RICS, explores how good governance in cities pays dividends.
---
AHF on 'Transforming Places through Heritage'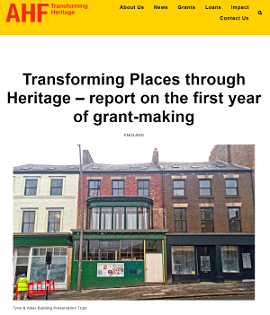 The Architectural Heritage Fund has issued a report on the first year of its 'Transforming Places Through Heritage' grants programme, funded by DCMS.
---
'Star Cities', Marvels of Renaissance Engineering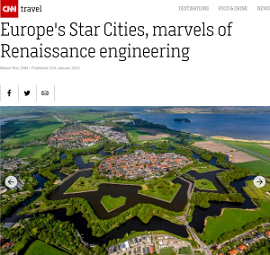 Europe's star cities are scattered all over Europe but their perfect geometrical beauty can only be fully admired when seen from above.
---
COTAC Releases Insight 1 series – The Need to Appreciate the Built Heritage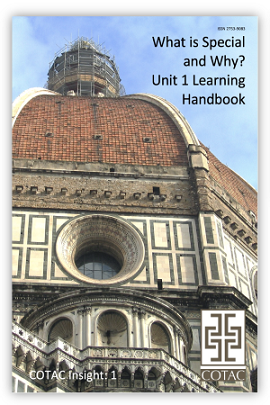 The freely available Insight 1 series targets a wide range of cohorts who wish to gain an appreciation of practical heritage conservation.
---
Palace of Westminster 'deteriorating faster than it can be fixed'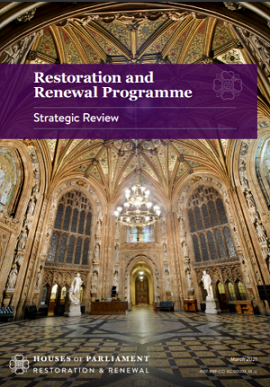 The restoration and renewal of the Palace of Westminster is of 'paramount importance' according to the recent strategic review.
---
Find Webinars and other Events pertaining to Heritage Conservation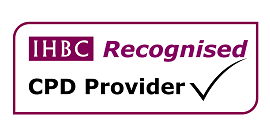 The IHBC's monthly CPD Circular showcases upcoming Events, Awards, Placements, Bursaries & Scholarships, Calls for Papers and more from across the UK and beyond.