Spot listing of historic buildings
England, Scotland, Wales and Northern Ireland are very rich in historic structures, whether great cathedrals, industrial buildings, houses or other building types. Together, they form a key aspect of the historic environment.
Buildings of special architectural or historic interest are given protection from unauthorised alteration, extension or demolition by being included on a statutory list compiled by the Secretary of State for National Heritage. The list is compiled under the terms of the Planning (Listed Buildings and Conservation Areas) Act 1990.
For more information see: Listed buildings.
Spot listing was an older mechanism -– now no longer in operation -– which followed recommendations from local authorities, individuals and local bodies highlighting the need for a particular building to be added to the list. It was characterised by the speed of the resulting action – it was faster than the normal review process, hence 'on the spot'.
Lists of designated buildings can be found online at most local authority websites; for those without internet access, list descriptions should be available for public inspection at the district council or county planning offices.
Recommending that a building should be added to the list is open to everyone as long as they specify what the nature of the threat to the building is. However, the process now follows the traditional route and usually takes six months from the time a request is made.
Requests for a building to be added to (or removed from) the statutory list under the terms of section 6 of the 1990 Act should be directed to Historic England (details of how to do so can be found HERE. Historic England assesses such requests before submitting its recommendation to the Secretary of State.
The sort of information that should be included in a request for listing includes:
Justification – why should the building be added to the list?
Details – full address, including if possible, the name of the civil parish and of the local, district and county authorities.
Location plan – preferably an Ordnance Survey map, showing the building (or buildings).
Brief description – historical and/or architectural information: eg, who designed it/who built it? Names, dates, designers, significance, materials used, etc are all useful. Help may be gained from local historians, architects and local history groups. Is the original planning application still on file (it may be if constructed in the 19th century)?
Good photographs – photos do not have to be professional, just colour snaps that are in focus, taken in sunlight, showing the complete building elevations plus showing the building in its context.
Statement – outlining the nature of any threat, whether real or perceived.
In England, once the application has been made, the Department for Culture, Media and Sport will request a Historic England inspector assesses the building, makes a report and recommends whether the building should or should not be added. It is then up to the Secretary of State to accept the inspector's decision. If turned down, there is an appeal process although this is rarely successful.
IHBC NewsBlog
COVID-19: Advice and Updates collated from the Heritage Sector
Organisations with conservation links have been collating resources on COVID-19 impacts, including Built Environment Forum Scotland (BEFS), Historic Environment Forum, The Heritage Alliance (THA), and Historic England, on cleaning surfaces.
---
Councils considering 'executive powers' as measures to avoid planning gridlock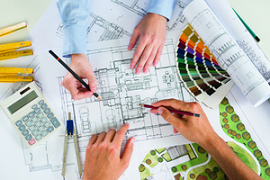 Councils are reported to be considering taking up rarely-used executive powers to keep the planning and development system moving during the coronavirus pandemic.
---
Historic England provides updated flood recovery advice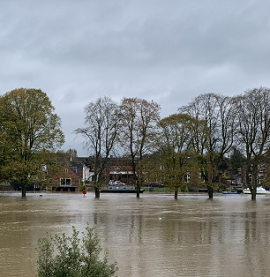 Historic England's 'After a Flood' provides timely advice on how to dry walls properly and avoid further damage to the building fabric.
---
Conservation of Timber Buildings: an example of evolving conservation techniques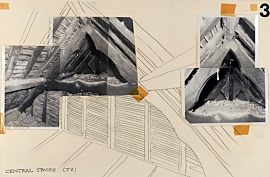 Context Issue 162 offers a peek into an archive of timber conservation history through the records of the practice of FWB and Mary Charles Chartered Architects.
---
Call for VAT rates for Refurbishment to be Reduced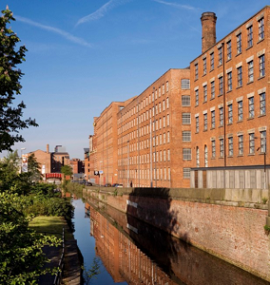 To meet the government's target of being carbon neutral by 2050, we must recycle, reuse and responsibly adapt our existing historic buildings, according to this year's Heritage Counts report, so Historic England and partners are calling for a reduction in VAT rates to incentivise this more sustainable option.
---
Grade II Edwardian swimming baths in Birmingham restored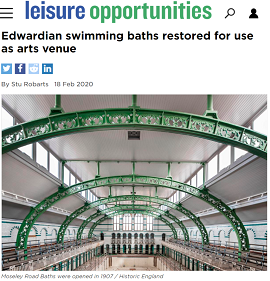 Donald Insall Associates, with the help of Historic England, has completed restoration work of Moseley Road Baths, being converted for use as an arts and culture venue.
---
IHBC Marsh Award Nominations – Closing Date 30 March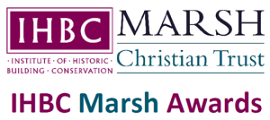 Celebrate your local 'retired members' and 'successful learners' with £500 cash prizes and 2020 Brighton School places!
---
Biodiversity Net Gain through UK Construction Projects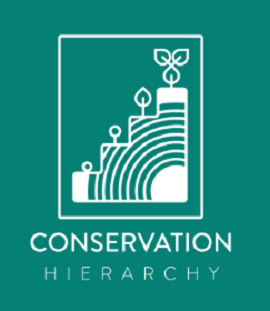 The Conservation Hierarchy is a new framework developed by the University of Oxford to help construction projects achieve Biodiversity Net Gain.
---
How Project Managers for Town Centre Developments can Balance Risk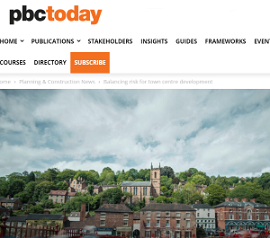 Jacqueline Hughes, senior risk analyst at Equib, in pbctoday discusses how project managers for town centre developments can get their risk management strategies right.
---
Red Tape is Strangling our High Streets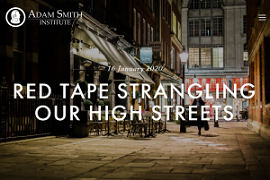 A new paper from the Adam Smith Institute argues that the problem with the High Street has been totally misunderstood, saying that we need to reform restrictive planning rules and reject a policy of managed decline to reinvigorate our town centres.
---
Calculating the full cost of energy used by buildings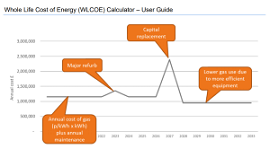 The Whole Life Cost of Energy (WLCoE) calculator – issued by government in BETA form – is intended to help building owners and operators to understand the full financial cost of the energy their buildings use, and welcomes feedback
---
England's heritage worth £31Bn: New Historic England report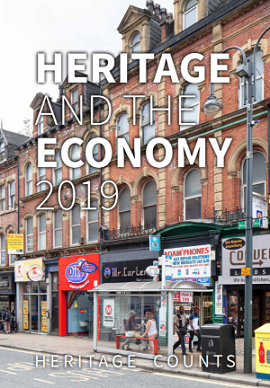 New research published by Historic England (HE) shows the value of heritage to England's economy as it contributes to economic prosperity and growth through jobs in the heritage and construction sectors and from tourism.
---