Spot listing of historic buildings
England, Scotland, Wales and Northern Ireland are very rich in historic structures, whether great cathedrals, industrial buildings, houses or other building types. Together, they form a key aspect of the historic environment.
Buildings of special architectural or historic interest are given protection from unauthorised alteration, extension or demolition by being included on a statutory list compiled by the Secretary of State for National Heritage. The list is compiled under the terms of the Planning (Listed Buildings and Conservation Areas) Act 1990.
For more information see: Listed buildings.
Spot listing was an older mechanism -– now no longer in operation -– which followed recommendations from local authorities, individuals and local bodies highlighting the need for a particular building to be added to the list. It was characterised by the speed of the resulting action – it was faster than the normal review process, hence 'on the spot'.
Lists of designated buildings can be found online at most local authority websites; for those without internet access, list descriptions should be available for public inspection at the district council or county planning offices.
Recommending that a building should be added to the list is open to everyone as long as they specify what the nature of the threat to the building is. However, the process now follows the traditional route and usually takes six months from the time a request is made.
Requests for a building to be added to (or removed from) the statutory list under the terms of section 6 of the 1990 Act should be directed to Historic England (details of how to do so can be found HERE. Historic England assesses such requests before submitting its recommendation to the Secretary of State.
The sort of information that should be included in a request for listing includes:
In England, once the application has been made, the Department for Culture, Media and Sport will request a Historic England inspector assesses the building, makes a report and recommends whether the building should or should not be added. It is then up to the Secretary of State to accept the inspector's decision. If turned down, there is an appeal process although this is rarely successful.
IHBC NewsBlog
APPG on 'Conservation, Places and People' Opens first Parliamentary Inquiry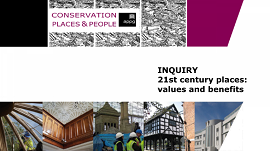 The Inquiry is into '21st Century Places – Values & Benefits'
---
Historic Photographer of the Year 2020 Winners Announced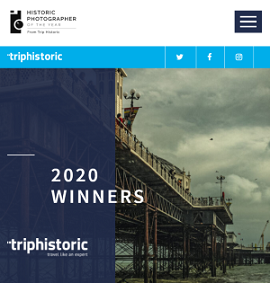 The awards showcase the very best historic places and cultural sites from across the globe.
---
IHBC Launches new 'Guidance Note' on Alterations to Listed Buildings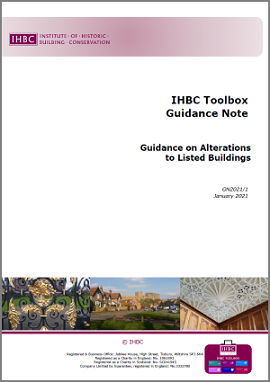 The IHBC's latest Toolbox Guidance Note, on 'Alterations to Listed Buildings' has been issued following UK-wide consultation.
---
Caithness Iron Age Stone Tower Conserved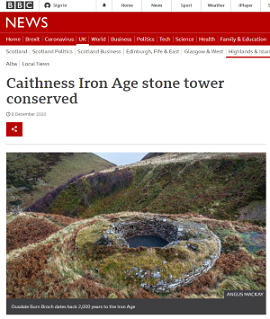 The ruins of Ousdale Burn Broch, north of Helmsdale in Caithness, had fallen into further disrepair over the past 130 years.
---
The American Air Museum at Duxford has been listed Grade II*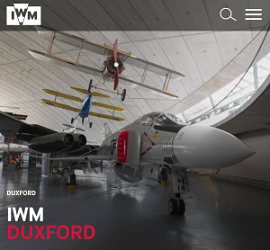 Europe's largest air museum and Britain's best-preserved Second World War airfield – has been included in Grade II* listing, even though technically too recent.
---
West Dean College wins Sussex Heritage Trust Award 2020 for Roof Restoration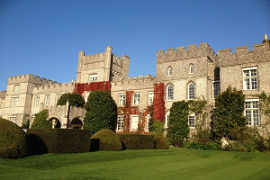 The College of Arts and Conservation has won the award for a for a project which provides or improves facilities for the community, including a £5.8M restoration of the College's 126-year-old roof.
---
Stowe North Hall & WMF: A Step Closer to Completion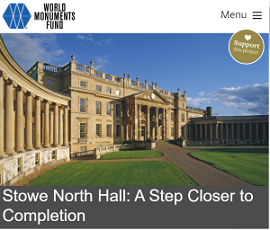 Completion of the restoration of Stowe House's North Hall, largely funded by World Monuments Fund (WMF), came a step closer this summer with the installation of a statue of Mercury opposite the imposing Laocoön group installed last year.
---
IHBC CREATIVE Conservation Fund launched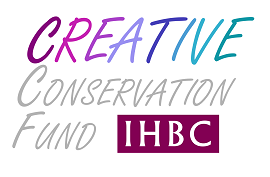 The CREATIVE Conservation Fund helps the IHBC generate and distribute funds exclusively to deserving causes in built and historic environment conservation.
---
The tunnel near Plymouth with a nuclear secret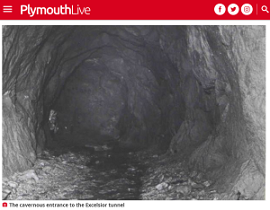 For years, there have been rumours whispered around Plymouth and Cornwall about so-called 'nuclear tunnels' that exist beneath the Tamar Valley.
---
141 bridges with 'very poor' rating remain open to avoid disruption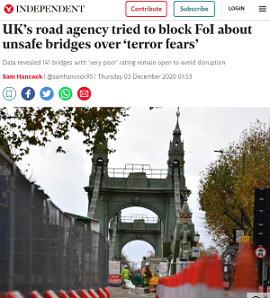 Just under half of England's busiest bridges are severely defected or damaged, but have remained open due to concerns about an influx of traffic should repairs be ordered, it has been revealed.