Valuing historic buildings
There are no real hard and fast rules for valuing historic buildings and established valuation principles used for more modern buildings may not apply.
Valuations will be affected by styles, locations, condition, local and national policies, whether the building is listed or in a conservation area, the availability of grant aid, public perception and so on. In addition, it is difficult for valuers to be objective as considerations such as the nature of the surrounding area, convenience of access, and views of and from the property can be subjective.
Most valuers' work is based on the concept of 'market value', which is the value the building might be reasonably expected to achieve after reasonable exposure in a free, stable market assuming that both buyer and seller are acting on their own free will and have a reasonable period in which to negotiate the sale. Real market value is not the same as the value to the owner, who may be affected by feelings of sentimentality and a distorted sense of worth. Also, value and price are not the same: even though prices are often the best indicators of market value, they are not decisive.
For more information see: Market value.
However, historic buildings can be unique or very close to it. This means that using market prices to value them is a difficult task. Furthermore, the legal restraints associated with any building works and the obligations to repair (e.g Grade 1-listed status) make valuing problematic.
Steps that may help establish the value of a historic building:
Inspection, involving a detailed survey and analysis;
Undertaking a historic survey involving any statutory listing, researching the building's history and identifying any reference works, local records etc;
Undertaking a detailed condition survey;
Understanding the architectural qualities and any special features, their local significance and contribution to the visual environment or townscape;
Understanding who is likely to be interested in buying the building, whether private individuals, companies, developers, local authorities, social groups etc;
Understand and accounting for prevailing market conditions;
Considering how much it could cost to repair or adapt and maintain the building for whatever use is envisaged.
Understanding constraints on development. for example, listed buildings involve a government-imposed control on owners that could make repairs and refurbishments far more costly than might at first be appreciated;
Considering whether the building has heritage value – can it be said to be a national treasure in any way?
Considering how easy it might be to get grant aid.
These considerations may help establish a historic building's value, which in turn may help potential buyers (or sellers) make an informed decision.
IHBC NewsBlog
APPG on 'Conservation, Places and People' Opens first Parliamentary Inquiry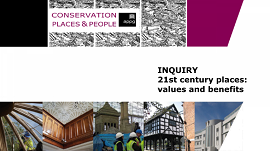 The Inquiry is into '21st Century Places – Values & Benefits'
---
Historic Photographer of the Year 2020 Winners Announced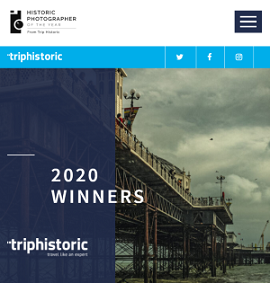 The awards showcase the very best historic places and cultural sites from across the globe.
---
IHBC Launches new 'Guidance Note' on Alterations to Listed Buildings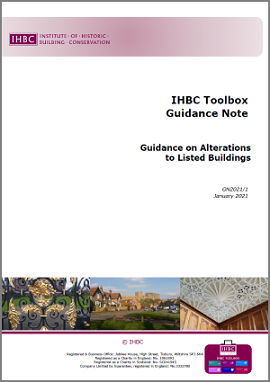 The IHBC's latest Toolbox Guidance Note, on 'Alterations to Listed Buildings' has been issued following UK-wide consultation.
---
Caithness Iron Age Stone Tower Conserved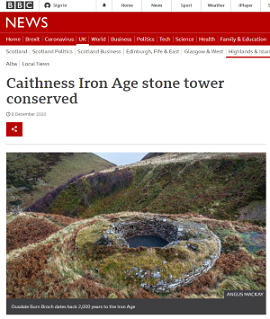 The ruins of Ousdale Burn Broch, north of Helmsdale in Caithness, had fallen into further disrepair over the past 130 years.
---
The American Air Museum at Duxford has been listed Grade II*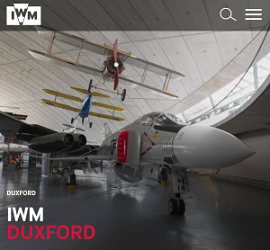 Europe's largest air museum and Britain's best-preserved Second World War airfield – has been included in Grade II* listing, even though technically too recent.
---
West Dean College wins Sussex Heritage Trust Award 2020 for Roof Restoration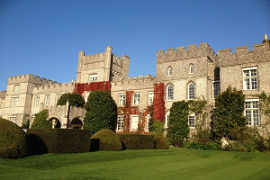 The College of Arts and Conservation has won the award for a for a project which provides or improves facilities for the community, including a £5.8M restoration of the College's 126-year-old roof.
---
Stowe North Hall & WMF: A Step Closer to Completion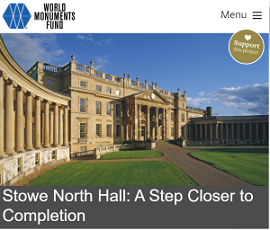 Completion of the restoration of Stowe House's North Hall, largely funded by World Monuments Fund (WMF), came a step closer this summer with the installation of a statue of Mercury opposite the imposing Laocoön group installed last year.
---
IHBC CREATIVE Conservation Fund launched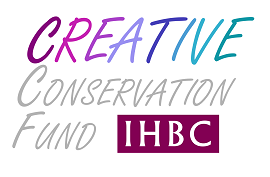 The CREATIVE Conservation Fund helps the IHBC generate and distribute funds exclusively to deserving causes in built and historic environment conservation.
---
The tunnel near Plymouth with a nuclear secret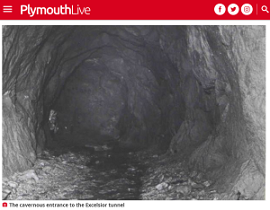 For years, there have been rumours whispered around Plymouth and Cornwall about so-called 'nuclear tunnels' that exist beneath the Tamar Valley.
---
141 bridges with 'very poor' rating remain open to avoid disruption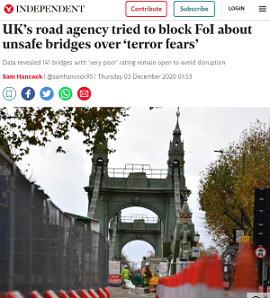 Just under half of England's busiest bridges are severely defected or damaged, but have remained open due to concerns about an influx of traffic should repairs be ordered, it has been revealed.