Alternative futures for heritage
Heritage management and conservation rarely consider how different ways of assembling, curating, caring for, and designing the future relate to one another. How could this be done?
Introduction
What do museums and archives, historic buildings preservation, rewilding initiatives, botanic gardens and space messaging (addressing an audience far in the future) have in common? These fields share a desire to preserve 'things' (buildings, objects, places, monuments, species, knowledge) that are valued, yet are considered at risk of endangerment from loss, destruction, or decay. Practices of listing on heritage registers, or designation to protected status, articulate the view that potential or real threats must be mitigated, usually through some form of active intervention to protect. While taken for granted, this endangerment approach is increasingly being questioned by academic researchers (such as Harrison 2013, Rico 2015, Vidal and Dias 2016, and DeSilvey 2017).
Could heritage management and conservation be practiced differently if uncoupled from the ideas of risk and endangerment? If heritage preservation is future-oriented – in that heritage practitioners work to protect the past for the future – what future, or futures, is it working towards, and is each the same across different kinds of preservation practices? How do we choose what to save for posterity? Questions such as these deserve far greater attention than is ordinarily given in scholarship or practice.
Heritage Futures (https://heritage-futures.org) is a four-year collaborative international research programme (2015-2019) funded by a UK Arts and Humanities Research Council large grant. Led by Professor Rodney Harrison (UCL), it involves an interdisciplinary team of academics and researchers working in partnership with 22 non-academic organisations, who represent a range of different interests in the conservation of cultural and natural heritage.
The programme is organised across four themes (uncertainty, profusion, transformation, diversity). Each theme examines a core global challenge for managing heritage and other objects of conservation, and looks at a range of organisations and institutions that seek to tackle it. We undertake fieldwork across the diverse domains introduced above and run knowledge exchange events with our project partners to explore how specific strategies from each domain might be creatively redeployed in others. We also integrate film-making, creative practice, and exhibitions in our research.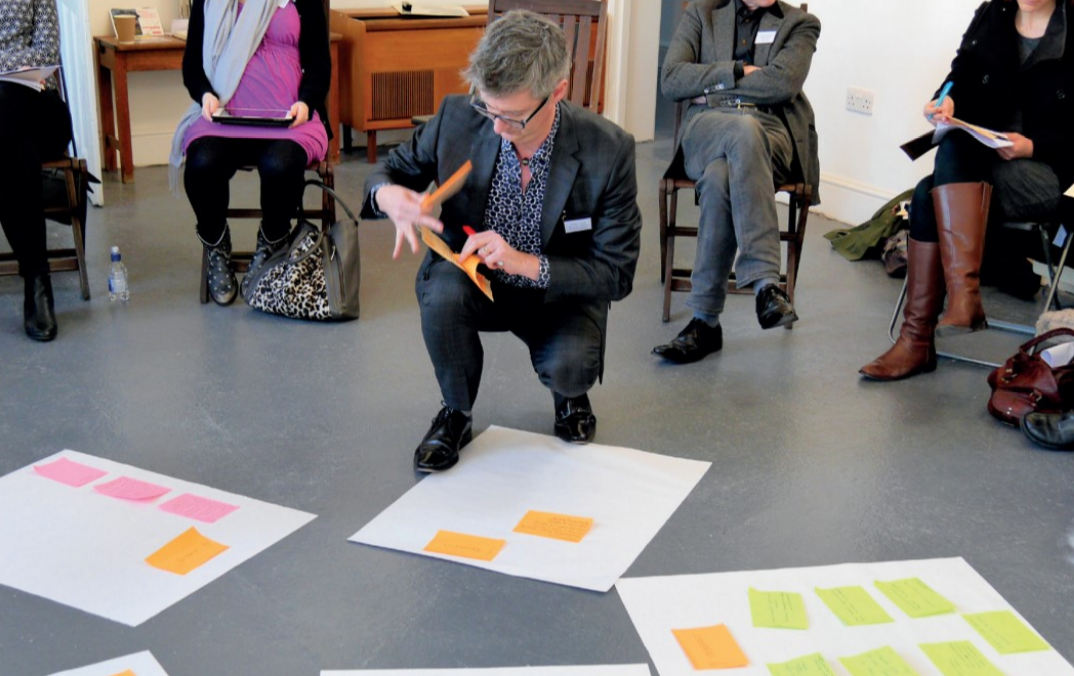 A workshop in York introduced a professional declutterer to museum curators.
There are three key areas where Heritage Futures is innovative:
We understand heritage as making futures. The material we select for conservation will become building blocks of the future. This idea is not unusual. It underpins many visions for heritage preservation: 'for ever, for everyone' (National Trust), 'now and for future generations' (Historic Environment Scotland), 'hold[ing] in trust for society' (Museums Association UK). Although frequently mentioned, it is usually unclear what specific perceptions of the future inform the work of practitioners (Högberg et al, 2017). Heritage Futures shines a light on how the specific practices used to manage different heritage legacies work towards particular futures and away from others.
We understand heritage comparatively by bringing together fields that usually operate in isolation. We undertake fieldwork across a diverse range of heritage domains, and in areas that may appear unconventional, such as people's homes, space messaging and nuclear waste disposal. We also create opportunities for our diverse partner organisations to engage in shared knowledge exchange. For example, we ran a workshop hosted by one of our project partners, the New School House Gallery in York, introducing a professional declutterer to museum curators to discuss managing storerooms full of objects. Moreover, by using our research practice to span professional fields, which typically operate with little shared knowledge of what is being done in other areas, we unpack dualisms evident in heritage practice (such as natural/cultural, tangible/intangible, digital/material, personal/ institutional), exploring how these are entangled or interconnected.
Finally, we understand heritage through practice by moving beyond a focus on policy to examine technical and practical activities such as collecting, categorising, managing, and storing. By looking at how various targets of conservation are constructed through these practices, we acknowledge how meaning and value can change across time and place. This highlights moments of negotiation - and sometimes contestation - between the intersecting hopes and ambitions of different stakeholders, especially around heritage definitions, categories and/or values.
Implications
We share here three insights with applied relevance for management and conservation. These are necessarily tentative, reflecting continuing collaborations and conversations with our partners and others:
Embracing what is usually mitigated. Management models based on the endangerment narratives discussed above attempt to either avoid or mitigate change. Some heritage organisations, including the IHBC, are already mandated to 'manage change' as part of their core missions, and many heritage professionals acknowledge the futility of holding change at bay. Heritage Futures research on nuclear waste management provides an example of how change can be an integral part of management. The COVRA nuclear waste repository in the Netherlands is designed to manage waste for 100 years while plans for longer-term management are implemented. The main building was originally painted bright orange, but will be repainted a lighter shade every 10 years to emphasise that the material inside is changing, and to keep the building prominent in the public imagination (Codée, 2000). Uncertainty and change can sometimes generate new memories, objects and meanings, and be embraced within management frameworks rather than avoided.
Exploring the benefactors of heritage preservation and conservation. When heritage is framed as a gift to the future (such as in von Droste zu Hülshoff B, 2006), it allows us to overlook its role in power struggles today. Our research on the challenge of managing what museum practitioners sometimes call 'vast' or 'huge' stored collections reveals how these can be framed as a 'problem' or as a 'resource'. In the current British austerity climate, unseen collections are sometimes considered 'too costly' or a 'drain on resources', yet an alternative understanding would be to see material and informational profusion as a rich potential resource for building diverse heritage-futures. The boundaries between what we consider 'waste' or 'heritage' are negotiated, not given. Similarly, the boundaries of 'who' and 'what' is being managed can have physical form. For example, research in the Côa Valley in Portugal explores human/nonhuman management: which animals are being contained for protection, which animals can roam between fenced properties, and how humans access landscapes juxtaposing farming and rewilding.
Futures thinking for practice. Heritage Futures proposes that individuals, organisations, communities, societies and governments involved in the practice of preserving or conserving heritage for posterity create futures as they do so. Our research indicates how the futures created are inherently selective - determined by external factors that inform what is seen, treated and pushed into the future as heritage. In selecting the elements that make up this heritage, choices are shaped by funding, value judgements, political climates and many other factors. In being kept for the future, these selections themselves create futures. These futures are not fixed. For example, at the International Union for Conservation of Nature workshop we convened in 2016, one conservation architect mentioned that he did not have a firm idea of the temporal implications of his work, nor what future he is working for, except in hoping that his work would last into the future. When we highlighted comparative perspectives across heritage domains, he contemplated that if culture were managed at the scale that nature is managed, such as species management across a broader area, that might change how building conservation would be done in urban environments.

The main building at the COVRA nuclear waste repository in the Netherlands will be repainted a lighter shade every 10 years to emphasise that the material inside is changing.
Heritage Futures recognises that heritage is not limited to one field. By engaging with many practitioners - including museum curators, planners and architects, archaeologists, historians, natural scientists, nuclear waste disposal experts and others - and the interests they have in heritage management and conservation, our research broadens definitions of heritage. We are driven by the recognition that some existing and traditional approaches will not be appropriate for crafting more sustainable and diverse futures; that new ways of thinking and practicing are needed.
This short text has started to set out the kinds of alternative understandings and shared critical insights emerging through our research, on which new approaches to link the past with the present into the future may be built.
See our website and sign up for our newsletter at https://heritage-futures.org/about/ to hear more about our research as it progresses.
Acknowledgements
Heritage Futures is funded by an Arts and Humanities Research Council grant, and receives generous additional support from its host universities and partner organisations.
References
Codée, HDK (2000) Radioactive Waste Management in the Netherlands: a practical solution in full operation, COVRA
DeSilvey, C (2017) Curated Decay: heritage beyond saving, University of Minnesota Press
Harrison, R (2013) Heritage: critical approaches, Routledge
Högberg, A, Holtorf, C, May, S and Wollentz, G (2017) 'No future in archaeological heritage management?' World Archaeology 49(5)
Rico, T (2015) 'Heritage at Risk: the authority and autonomy of a dominant preservation framework', in K Lafrenz Samuels and T Rico (eds) Heritage Keywords: rhetoric and redescription in cultural heritage, University of Colorado Press
Vidal, F, and Dias, N (2016) 'The endangerment sensibility' in F Vidal and V Dias (eds), Endangerment, Biodiversity and Culture, 1-38, Routledge von Droste zu Hülshoff B (2006) 'A gift from the past to the future: natural and cultural world heritage', Sixty Years of Science at Unesco, 1945-2005
This article originally appeared as 'Assembling alternative futures for heritage' in IHBC's Context 155, published in July 2018. The Heritage Futures Team consists of; Nadia Bartolini, Esther Breithoff, Caitlin DeSilvey, Harald Fredheim, Rodney Harrison, Cornelius Holtorf, Antony Lyons,Sharon Macdonald, Sarah May, Jennie Morgan and Sefryn Penrose.
--Institute of Historic Building Conservation
IHBC NewsBlog
BRE/BEIS project to modernise home energy rating scheme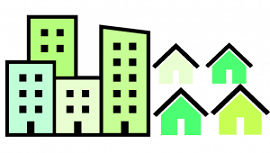 The Building Research Establishment (BRE) has announced a new project with the Department for Business, Energy and Industrial Strategy (BEIS) to improve and modernise the home energy rating scheme used to measure the energy and environmental performance of UK homes.
---
Interdisciplinary IHBC accreditation recognised by CSCS for PQP Cards

Sector lead the Construction Skills Certification Scheme (CSCS) has recognised the IHBC's professional accreditation and support (CPD etc.) in awarding its PQP (Professionally Qualified Person) cards.
---
IHBC Heritage Marketplace provides learning-led virtual engagement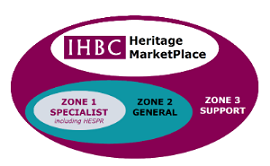 The IHBC's 2022 Aberdeen School Heritage MarketPlace (4.30-7.30PM, 15 June) is designed to extend the scope of a traditional IHBC School exhibition floor.
---
Unearthing the history of Gloucester's 'the Fleece' Hotel starts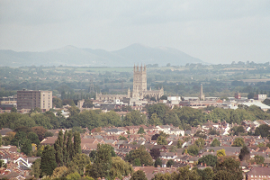 Work to repair a fire-hit medieval hotel in Gloucester is underway as crews have started work to strip back some of the modern trappings and reveal the historic framework.
---
Booking Open for IHBC Annual School: Aberdeen, 16-18 June 2022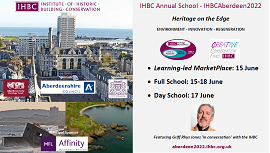 Options for in-person and virtual delegates to explore 'heritage on the edge' across up to 4 days of IHBC engagement & learning.
---
European Heritage Heads Forum statement on Ukraine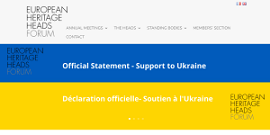 The Secretariat to the European Heritage Heads Forum has has coordinated its declaration of solidarity and support for Ukraine's cultural heritage institutions.
---
Welcome to #IHBC25 – 25 years since we turned professional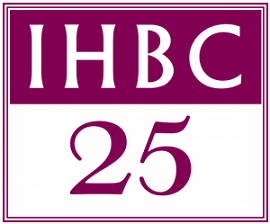 2022 will see the IHBC mark a quarter of a century since our incorporation as a professional body supporting and accrediting built and historic environment conservation specialists. We're kick-starting it by inviting your ideas on how to mark this special year!
---
IHBC launches new Guidance Note on 'Design sources for historic building conservation'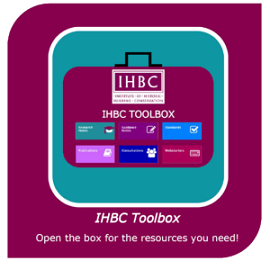 The IHBC's latest Guidance Note adds to the institute's open-access, online practitioner's Toolbox.
---
England's communities empowered to shape design of neighbourhoods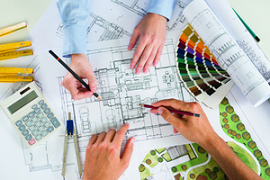 Twenty-five areas in England from Bournemouth to Carlisle have been awarded a share of £3 million to help them set their own standards for design locally. "move from a vicious circle of generic development to a virtuous circle of regenerative development".
---
IHBC at COP26 - Conserving our Places Conserves our Planet - Podcast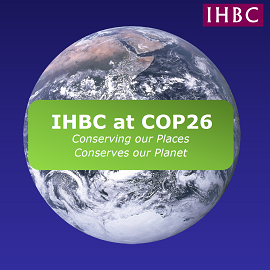 The IHBC seeks to raise awareness and understanding of how building conservation philosophy and practice contributes towards meeting the challenge of climate change.