A conversation between David Mitchell and Caitlin DeSilvey
If not all places can be preserved, what can be done with them? If we are in danger of loving some heritage to death, should we let it fade away while giving it the respect it deserves?

The Admiralty pier at Throsk, near Stirling.
The article is excerpted from a conversation between David Mitchell, director of conservation at Historic Environment Scotland, and Caitlin DeSilvey, associate professor of cultural geography at the University of Exeter in March 2018. Their conversation focused on some of the issues raised in DeSilvey's book 'Curated Decay: heritage beyond saving' (University of Minnesota Press, 2017), which has been noted for its potentially transformative contribution to heritage practice.
'We know that not all places can be preserved,' wrote the jury who awarded the book the 2018 UMW Historic Preservation Book Prize. 'But if they cannot be preserved, what can be done with them? How do you let things fade away while giving them the respect they deserve? This book gives us space to breathe and have flexibility in our response.'
---
DM: How's your book doing? It seems to be really popular.
CD: I guess it is. I get most excited when I have people connect with me about it who are in positions like yours, because it feels like people are actually finding it useful. One of the things I am interested in chatting with you about is whether you see the ideas in the book being applied to shift perspectives and practices, or whether it is just reinforcing and reframing things that were already happening.
DM: Climate change is a big thing for Historic Environment Scotland. From one perspective it is about the acceleration of the process of decay, and it has meant that the environment in which we look after this stuff has fundamentally changed, and increasingly some of our approaches are becoming no longer viable. In that respect your book came along at a really opportune moment. Did you have a sense of that when you were writing your book?
CD: I think I did, but it has become more apparent recently how profound some of the changes are that we are going to be facing in the future. When I came to the UK and started to think about how to apply the ideas that I had been working with around decay and heritage, it seemed like the coastal context was the most appropriate place to ground-test my ideas, and I was very lucky to connect with the National Trust early on. Ten years on what has become apparent to me is that there is a lot more work to do. It is one thing to embrace change and adaptation from a philosophical position and very much another to practically implement approaches in specific places that involve rolling back, or dismantling, or accepting the loss of a feature like a harbour or a lighthouse.
DM: Heritage bodies across the British Isles evolved from the Ministry of Works, and we inherited a particular approach and a particular style. So if I go on to a Cadw site, it feels familiar: scraped back, consolidated and somewhat sanitised within the landscape. We have perpetuated that. We are not always honest about the levels of intervention conducted in the past. Some of the large interventions that were done in the 1930s for the ministry are coming to the end of their life. They often used the wrong materials, and climate change is accelerating decay. At Lochmaben Castle in Dumfriesshire parts of the upstanding walls had been robbed of their ashlar for building elsewhere, and the Ministry of Works consolidated the loose wall core. It is failing and has led us to close off parts of the site. In that kind of scenario we need to take a different approach to before. In private discussions, people who actually look after the assets are often really pragmatic and very practical, because they have to be. But there is a real reticence about having these discussions in public.
CD: At all of the sites that I look at in the book there were people who were making those pragmatic decisions, and even sometimes quite profound ones, about managing change and decay. In a sense the book is about surfacing some of those conversations, rather than saying 'this is what you should be doing'. In the example you have just described I would be curious to know how many of the people who visit that castle perceive the unstable character of that feature. It seems likely that many of them do not notice if their attention is not called to it.
I think there is a real project to be done in educating people about preservation practice and the decisions that are made in the name of consolidation, surfacing the work that goes on, and that has gone on. At some of the sites that I have worked with, people who know sites well and love them have no sense of their histories of collapse and repair, and think of them as being inherently stable and reliable. The question of how you begin to engage people in some of those histories of change over time, the way that places have come apart and come back together again, is a really interesting one.
If we are going to manage places through their changes and share that with the public, we really need to share it. Not just tell them, 'oh, by the way, we're going to let this fall down,' but try to understand how those processes are unfolding, and try to engage people in understanding some of the science of that degradation and the cultural significance of the aesthetics of decay. We have an appreciation of this but I it tends to be quite passive. A more active engagement with those changes is probably important.
DM: The policy thinking has started to shift. My colleagues who manage consents and designations talk much more about the process of managing change than they did in the past, and they have been looking at how we attribute value and recognise it. Those are fascinating and exciting new perspectives.
CD: I'm curious about whether there is acceptable change and unacceptable change. When you start to talk about absolute deterioration and total loss of structural integrity, and breaking something down to its constituent materials, are people really talking about managing that kind of change?
DM: No. I was talking to our students recently at the Engine Shed about transience: 'you take iron ore out the ground, you process it into wrought iron or cast iron, or whatever, then it's in a transient state and all it wants to do is go back to being ore because that's its state of equilibrium with its environment.' You talk about this in your book, saying that we've taken it out of its context and done something else with it. I have spent 25 years writing and teaching people on how to conserve and care for iron structures. To be honest I love the stuff that's starting to go and has not been touched, because I can interpret what has gone on. It is quite a conundrum for me because I know how to preserve things like that and I know how to perpetuate their life, but I think in doing so it quite often takes away quite a big chunk of the thing that's special about it in the first place. I find that really difficult.
CD: I think that is a great example of how these principles operate on multiple scales, so it can be an iron feature in a park or it can be a whole structure. One thing that I talk about quite a lot in the book is that we are perfectly happy for a lot of these things to just carry on with their changes as long as they are at the fringes of our consciousness. The UK is full of ruins, but it is when they get drawn into the remit of professional attention there is not a category for 'just let it be', so there is a presumption that we have to act.
DM: There is a wonderful building a few miles from where I am sitting, Bannockburn House. There has been no public access pretty much, I don't think ever. It goes back to the 17th century and the community have just bought it. It's one of these time capsules. What has been fascinating me is that the community love it so much. I have never seen such a response. I went in quite early on and saw an army of ladies cleaning the place. I'm like, 'no, don't touch it!' We had a conversation: I'm like, 'what's special about this place?' and the fact that nobody's been in here and nobody's touched anything. There's been a fire in here... somebody's just shut the door, you're at risk of loving it to death.
CD: Something that really fascinates me is the idea that when we love these places, like those ladies love Bannockburn House, we want to care for them and so 'care' for them is cleaning and tidying. On one post-industrial site that I was working at there was a similar sort of public effort. People had initially been attracted by the abandonment and the decay, but the impulse to tinker around the edges and tidy things up was so powerful that they needed to be reminded to back off, as you described. I am interested in thinking about modes of care that do not involve that kind of intervention necessarily, where you can care without taking out the broom and the spade, and clearing things away. That is also part of the puzzle. We are not saying 'just step back and let these things go', we are saying, 'step sideways and let them be, and figure out ways to care about them and to interpret them that do not necessarily involve having your hands right there on them and reassembling them all the time'.
---
This article originally appeared as 'Care, repair and adaptive heritage practice' in IHBC's Context 155, published in July 2018. The conversation was continued on 12 December 2018 at the Engine Shed, Stirling.
--Institute of Historic Building Conservation
IHBC NewsBlog
Ireland's Our Rural Future: support for LA purchase of vacant and derelict buildings for community use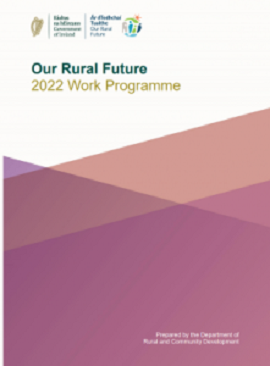 Ireland's Minister for Rural and Community Development, Heather Humphreys, announced a new funding stream to support Local Authorities (LAs) to purchase vacant buildings that could be converted and developed for community use.
---
BBC: Eleven Historic English pubs recognised for their interiors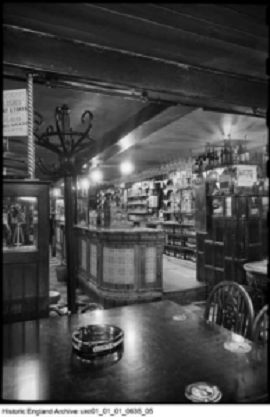 Eleven pubs across England have been recognised for their historic or unusual interiors, as they have been listed, upgraded or relisted.
---
HEF's Heritage Sector Resilience Plan launched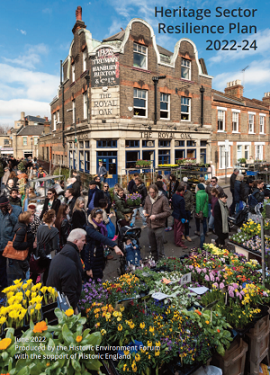 The Heritage Sector Resilience Plan, developed by the Historic Environment Forum (HEF) with the support of Historic England, has been launched.
---
Common Commitment to all Ireland's heritage – North South Agreement on Vernacular Heritage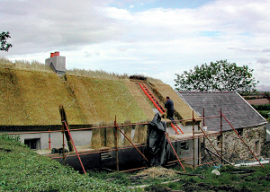 An 'All-Island' commitment to Ireland's vernacular heritage has been established with the signing of the North South Agreement on Vernacular Heritage, supporting traditional buildings etc.
---
Bristol Harbourside landmark Canons House gets GII listing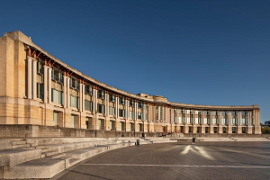 Canons House, a landmark building on Bristol Harbourside, has been awarded Grade II (GII) listed status having been built as a regional headquarters for Lloyds Bank between 1988 and 1991 (Arup)
---
BRE/BEIS project to modernise home energy rating scheme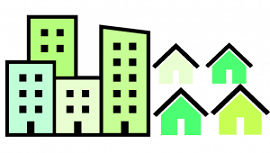 The Building Research Establishment (BRE) has announced a new project with the Department for Business, Energy and Industrial Strategy (BEIS) to improve and modernise the home energy rating scheme used to measure the energy and environmental performance of UK homes.
---
Interdisciplinary IHBC accreditation recognised by CSCS for PQP Cards

Sector lead the Construction Skills Certification Scheme (CSCS) has recognised the IHBC's professional accreditation and support (CPD etc.) in awarding its PQP (Professionally Qualified Person) cards.
---
Unearthing the history of Gloucester's 'the Fleece' Hotel starts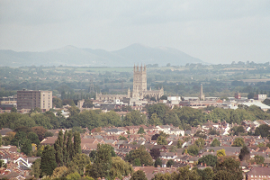 Work to repair a fire-hit medieval hotel in Gloucester is underway as crews have started work to strip back some of the modern trappings and reveal the historic framework.
---
European Heritage Heads Forum statement on Ukraine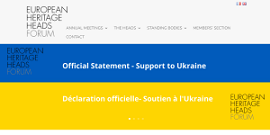 The Secretariat to the European Heritage Heads Forum has has coordinated its declaration of solidarity and support for Ukraine's cultural heritage institutions.
---
Welcome to #IHBC25 – 25 years since we turned professional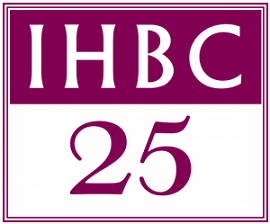 2022 will see the IHBC mark a quarter of a century since our incorporation as a professional body supporting and accrediting built and historic environment conservation specialists. We're kick-starting it by inviting your ideas on how to mark this special year!