Wrought iron
[edit] What is wrought iron?
Wrought iron is a very low carbon metal made by intensive hand work using small scale production methods. Predominantly, it was manufactured prior to the Patent for the Bessemer process in 1856.
There were numerous methods for producing wrought iron; early iron is often referred to as Charcoal iron, or Bloomery iron, because it was produced in small blooms. In the late 18th century more efficient Puddling furnaces were used to produce Puddled wrought iron. Many other types of production methods were used across the world, all of which produced varying qualities and quantities of iron.
Confusingly, the term 'wrought iron' can also be applied to decorative hand made steel artefacts because wrought means to make by hand (to wrought). However, a more generally accepted description for these hand made steel items is decorative ironwork.
[edit] Identifying wrought iron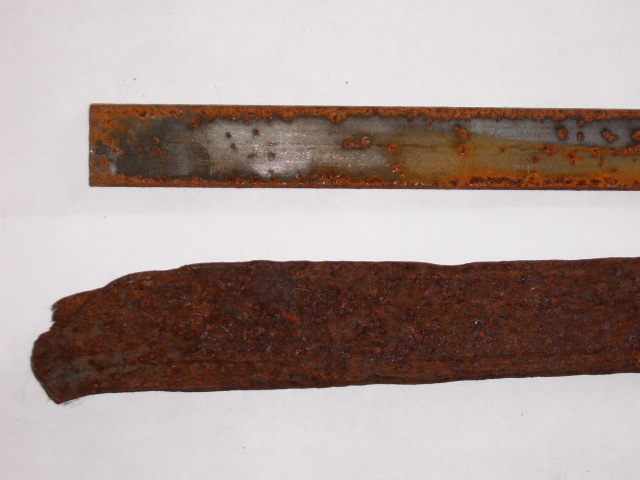 There are four ways in which wrought iron can be identified by using a comparison method:
Run a file across the iron to see if it cuts easily, do the same to a piece of steel to compare the resistance on the file.
Using a grinder to observe the spark pattern between the steel and iron; the latter will produce a heavier brighter spark; higher carbon steels will produce a fine duller spark.
Hold the top of the bar and gently tap it; wrought iron will have a dead sound and steel will ring. high carbon steels will have an even higher ring to them.
Microscopic analysis will more accurately determine if the metal is iron or steel.
[edit] The difference in performance and character between wrought iron and steel
Clearly there are visual differences between steel and early wrought iron due to the wood grain effect of the latter. Wrought iron from all periods, and production methods, could take on the same appearance as mild steel if it was repeatedly worked to refine it; furthermore, once painted the visual differences are less apparent to the naked eye.
The structural performance of wrought iron cannot be compared with mild steel, despite the 1938 British Standards (BS 762-1938) because, without reliable records, there is no definitive way of knowing the provenance of the specific wrought iron as found. Analysis from Brunell's iron ship SS Great Britain 1843, by Dr R. Walker in 2002 showed that the mechanical properties were '..considerably poorer than those tolerated for mild steel.'
Corrosion resistance was investigated in 1952 by Chilton and Evans who concluded that even the very best quality wrought iron had not shown '...phenomenally good resistance to corrosion.' earlier investigations by the Hudson Corrosion Committee reported similar findings. There is some evidence that the presence of nickel in the iron ore when smelted, may have an influence over corrosion resistance; ores from Sweden and Greece tended to contain higher levels of nickel in the iron ore (Tylcote 1972) and showed barriers to corrosion.
Methods for cleaning and re-coating wrought iron must first be carefully considered. Aggressive forms of cleaning and inappropriate coatings can contribute to further accelerated corrosion. Cardiff University are examining the effects of cleaning and re-coating http://orca.cf.ac.uk/61280/1/Emmerson%20and%20Watkinson_Metal%202013.pdf
This enquiry should inform decisions regarding the most appropriate methods for the longevity of exposed ironwork.
Corrosion generally takes place at the crevices where the iron is joined. Crevices tend to put stresses on the coating at these junctions causing water to ingress and be trapped, sometimes by the coating itself. Current thinking advises the use of flexible or mobile protective coating to accommodate this expansive action.
In some cases it may be beneficial to control corrosion rather than attempting to stop it. Cardiff University has been contributing to the conservation methods used to preserve Brunel's SS Great Britain using one such method. http://www.cardiff.ac.uk/share/research/projectreports/ssgreatbritain/index.html
[edit] Availability of wrought iron and alternatives for consideration
Wrought iron is still available as recycled iron; the last production of virgin wrought iron from iron ore was in 1974. Good conservation will consider repairs in wrought iron, mild steel, weathering steel (CORTEN), pure iron and other ferrous and non-ferrous metals. The specification should be informed by an experienced professional who can explore all the options and provide good justification for the choice.
The potential for bi-metallic corrosion should always be checked before using dissimilar metals. https://en.wikipedia.org/wiki/Galvanic_corrosion
[edit]
Organisations
For practical assistance and advice the following organisations can be contacted:
The British Artist Blacksmiths Association (BABA)
Victoria and Albert Museum
Historical Metallurgy Society
The Worshipful Company of Blacksmiths
Hereford and Ludlow College
The National Directory of Blacksmiths.
IHBC NewsBlog
The rise of 'facadism' in London, from the BBC and 'The Gentle Author'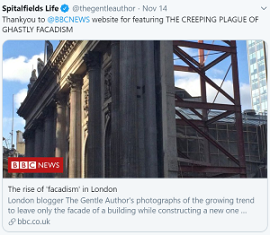 London blogger The Gentle Author has been photographing the changing face of London, focusing on what is known as 'facadism', the practice of destroying everything apart from the front wall and constructing a new building behind it.
---
Great Yarmouth Winter Gardens Facing Off Dilapidation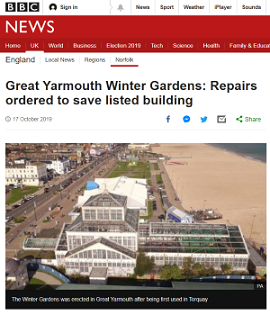 Urgent repairs have been ordered to save one of the country's most endangered buildings from dilapidation while Great Yarmouth Borough Council seeks an investor.
---
Construction urged to do more for butterflies and bees, via SNH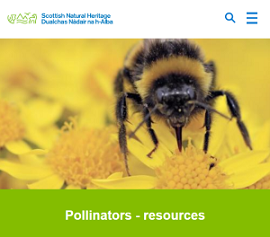 SNH has published new guidance on how best to fit pollinators into urban design and construction with a series of easy steps to suit all project budgets and sizes.
---
Applications now open for the Sustainability Scholarship for 2020: Closing 29/11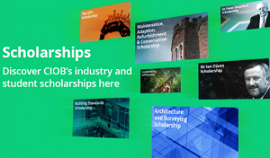 Applications are invited for the Sustainability Scholarship 2020, with successful applicants to receive £3000, support and mentoring from experts, and closing 29 November.
---
Government asked to save plans for Queensbury tunnel cycle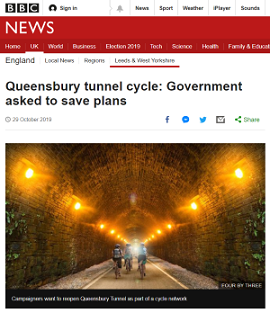 It was hoped the 1.4 mile (2.3km) Victorian Queensbury Tunnel could be used by cyclists travelling between Bradford and Halifax, but plans have been threatened.
---
Case Study in Durham Cathedral: Project Managment and Building Services Challenges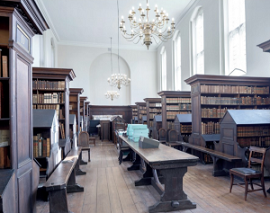 Completing works that widened public access to the hidden architectural spaces and collections of Durham Cathedral showcases exceptional project management.
---
Autumn clamp down on dust by HSE – site visits planned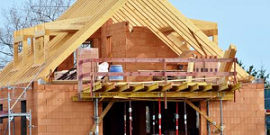 This month HSE is carrying out its latest construction inspection initiative with a focus in particular on measures in place to protect workers from occupational lung disease caused by asbestos, silica, wood and other dusts when carrying out common construction tasks.
---
Public property hubs to be delivered in Birmingham and Peterborough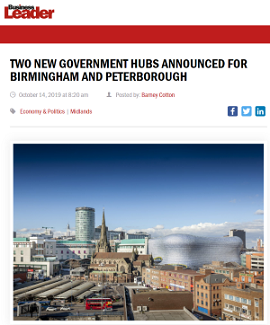 Peterborough and Birmingham are the latest places to benefit from the Government Hubs programme to regenerate city centre sites.
---
Banksy graffiti taken off Grade II listed Yorkshire bridge facing dismantling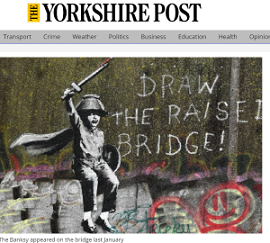 Graffiti by Banksy has been taken off a bridge in Hull as the Grade II (GII) listed Scott Street bridge itself faces dismantling.
---
The Liverpool Grade II 'jewel' that lies empty, derelict and vandalised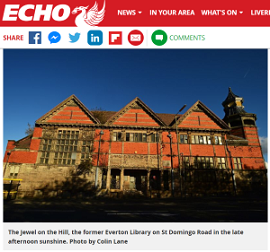 Liverpool landmark the Everton Library, a Grade II (GII) listed building that has been the focus of calls to restore it to its former glory continues to lie leaking, vandalised and derelict, when £5m could renovate the building, reports The Liverpool Echo.
---
Flintshire: Shotton steelworks' John Summers building to be restored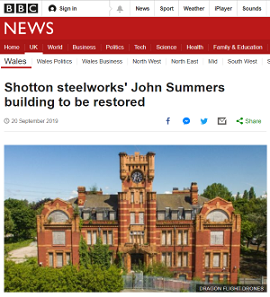 A landmark on a list of the UK's most endangered buildings, Shotton steelworks' Grade II-listed general office and clock tower, is to be brought back to life in Flintshire.
---