Encaustic tiles
Encaustic tiles are glazed and decorated earthenware tiles which were produced in huge quantities during the Gothic period between the 13th and 16th centuries and subsequently in 19th century Britain.
Encaustic tiles are earthenware decorative products produced by stamping a design in wet clay and then infilling it with liquid clays of different colour. After firing, the finished tile usually comprises two colours but can have incorporate up to six, depending on the design. Because the colour is not surface applied but actually forms part of the tile body, the colours remain as the tile is worn down through use. The effect is analogous to a wood inlay. Typically, the inlay in the tiles can be as shallow as 3mm.
The term encaustic is a Victorian term; they were called inlaid tiles during the medieval period. Traditionally, the tile body was made from a red clay mixed with sand. A design in relief would be carved on a wooden block and pressed into the still-moist clay. The resulting form would then be filled with a white clay (called slip) which turned yellow when fired in a low temperature kiln (425°C). Tile designs would sometimes be complete individually, otherwise they would be designed to be laid in groups of 4 or 16.
During the Gothic Revival period in the 19th century, encaustic tiles were mass produced throughout western Europe. England was the centre of production although some were also made in the US.
During both Gothic and Victorian periods, the main use for encaustic tiles was for church flooring where it formed an attractive and very durable surface. Some were also laid in private homes although these were generally copies of the tiles in churches.
Encaustic tiles are still manufactured today in a two-part moulding process that is similar to the traditional method. The only difference is that the inlaid colours are first poured into a mould which is then set into the body colour.
IHBC NewsBlog
Mapping tool for unused construction materials launched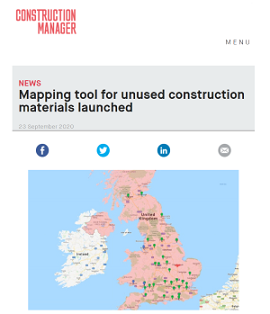 A mapping tool that provides contractors and their suppliers with a central database of local Materials Exchange Platform (MEP) projects to help cut waste by finding a home for unused materials has been launched.
---
'Unusual' WW2 sites listed and upgraded to mark 80th anniversary of Battle of Britain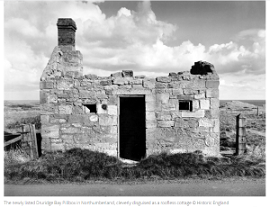 An air raid shelter, a pillbox cleverly disguised as a roofless cottage, a rare Chain Home radar defence tower, and a war memorial have been granted protection.
---
Derby City Council plans to knock down the 43-year old Assembly Rooms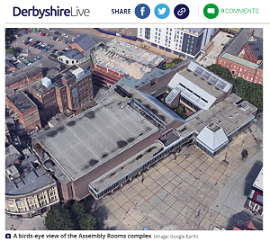 A planning application has been submitted by Derby City Council to knock down the Assembly Rooms – which has played host to the likes of Elton John, Iron Maiden, Take That, etc.
---
RIBA launches new contracts for the provision of conservation architectural services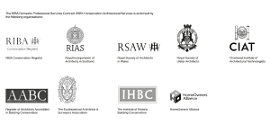 Specifically tailored for conservation projects, the Royal Institute of British Architects (RIBA) has launched two brand new professional services contracts.
---
Liverpool Mayor blocks £5m zip wire plan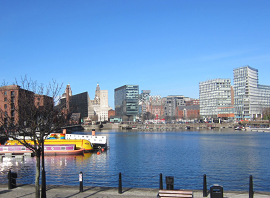 Liverpool Mayor Joe Anderson has made a dramatic intervention into the zip wire row which has divided people, politicians and businesses in the city.
---
Big Ben's roof is revealed as conservation work continues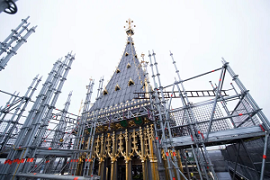 The roof of the Elizabeth Tower (also known as Big Ben) is slowly becoming visible again from 28 September 2020, as part of the scaffolding is removed.
---
Discover webinars, lectures, training, and other events via IHBC's CPD Circular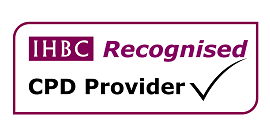 The IHBC lists quality providers of education and learning in the historic built environment, and emails a monthly recap of their upcoming events.
---
Denmark's 300-year-old homes of the future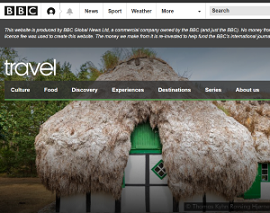 On Læsø, houses are thatched with thick, heavy bundles of silvery seaweed that have the potential to be a contemporary building material around the world.
---
Upcoming Heritage Open Days to feature in-person and online events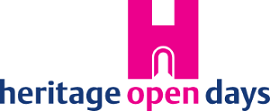 For the first time in its history, England's largest festival of heritage and culture will feature online events as well as in-person activities. Heritage Open Days (HODs) returns in September, thanks to support from players of People's Postcode Lottery.
---
RSA report 'Heritage for inclusive growth' published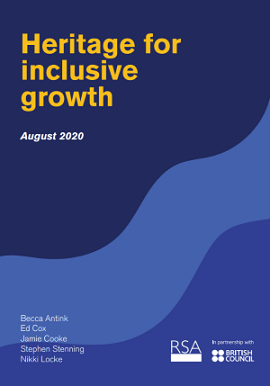 The Royal Society for the encouragement of Arts, Manufactures and Commerce (RSA) shows the scale of the 'missed opportunity' if we continue to separate heritage policymaking and economic policymaking.
---