St. Basil's Cathedral
See the rest of the list of Unusual Building Designs here.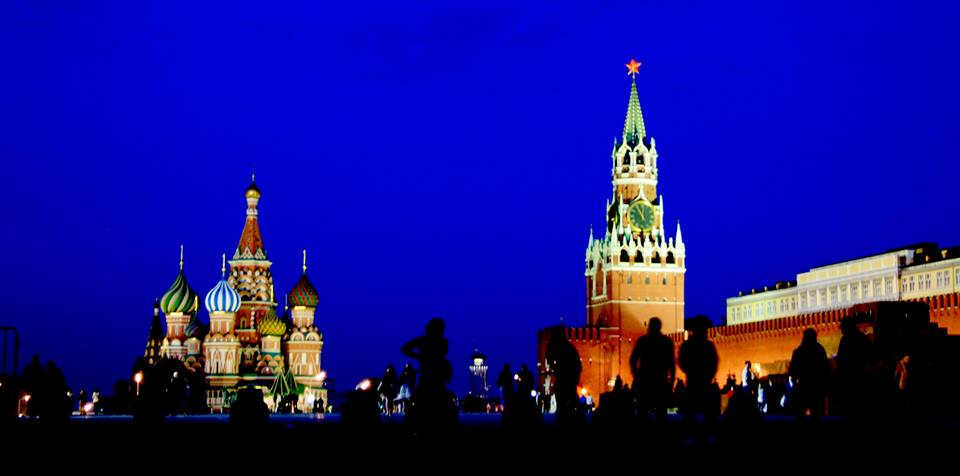 The Cathedral of Vasily the Blessed, more popularly known as St. Basil's Cathedral, is a church located at one end of Moscow's Red Square. It was built between 1551 and 1561 at the behest of Ivan the Terrible as a war memorial, with the architects designing eight pillar-shaped churches on one base, arranging seven of them around the central church, using domes, polygonal towers, blank arches and sharp spires to create the shape of bonfire flames rising into the sky.
The architects took inspiration from Byzantine as well as Asian architecture, and used open brickwork which was a new technology at the time.
As Russian preferences moved towards the use of vivid colours during the 18th century, the onion-shaped domes were given garish individual colour schemes.
The cathedral has narrowly avoided destruction on several occasions. In the 19th century, Napoleon and his forces tried to dynamite it as they left Russia but the plan was scuppered by rain. Then in the 20th century, Stalin developed plans to destroy it, apparently for not being stylistically representative of the Soviet Union, but he was prevented by architect Pyotr Baranovsky who refused to prepare it for demolition.
Today it is a no longer a functioning church but a museum and popular tourist attraction, having become a unique and iconic symbol of Russia.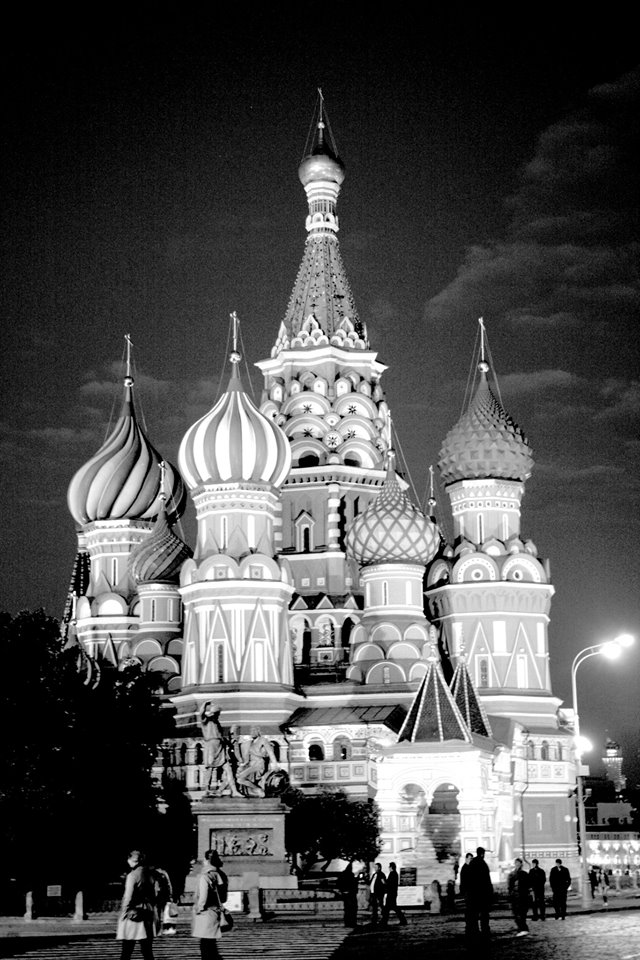 IHBC NewsBlog
IHBC offers new-style local training for UK practitioners
BOOK now for 'Heritage Project Management' – A 'Unique Learning Experience', on site at Bishop Auckland's £90million project suite, 18/19 October.
---
Meet the new Chief Executive at The Churches Conservation Trust
The IHBC has welcomed the announcement that IHBC member Peter Aiers will be the new Chief Executive of the Trust.
---
New Context out - Issue 150 on Conservation and Urbanism
The latest issue of the IHBC's membership journal is themed around Conservation and Urbanism - from conservative surgery to car parking and Yangon & more.
---
Stamford Civic Society thanks IHBC for support at first Conservation Area anniversary
As part of the Stamford 50 local celebrations Stamford Civic Society is holding an exhibition in September, looking at why conservation is still important today.
---
National Heritage Memorial Fund seeks evaluation of projects funded closing 26 August, valued £30,000.
---
Lords Select Committee launches Call for Evidence on civic engagement
The Select Committee will explore the issues of citizenship and civic engagement in the 21st century - deadline for evidence of 7/8 September.
---
New Listings to Celebrate 70 Years of Protecting English Historic Buildings
Listings include a London cabbie's shelter, a WWI wireless station and a 'hobbit house' marking 70 years of protecting England's extraordinary historic buildings.
---
Trudi Elliott to stand down as RTPI chief executive
The Royal Town Planning Institute's (RTPI) chief executive Trudi Elliott has announced that she is to step down from the post.
---
Keep it London - putting heritage at the heart of planning
A new Historic England (HE) report says heritage should be at the core of planning and recognised as vital for future growth.
---
Welsh Cabinet Secretary announces major shake up of council elections
Welsh Cabinet Secretary for Local Government, Mark Drakeford, announces details of new Local Government Bill with regional planning changes.
---
Scottish Civic Trust 50th Anniversary celebration – Doors Open Days 2017
Nominations sought for 50 favourite Scottish doors by the trust in partnership with Aberdeen Asset Management and supported by Historic Environment Scotland