St. Basil's Cathedral
See the rest of the list of Unusual Building Designs here.
The Cathedral of Vasily the Blessed, more popularly known as St. Basil's Cathedral, is a church located at one end of Moscow's Red Square. It was built between 1551 and 1561 at the behest of Ivan the Terrible as a war memorial, with the architects designing eight pillar-shaped churches on one base, arranging seven of them around the central church, using domes, polygonal towers, blank arches and sharp spires to create the shape of bonfire flames rising into the sky.
The architects took inspiration from Byzantine as well as Asian architecture, and used open brickwork which was a new technology at the time.
As Russian preferences moved towards the use of vivid colours during the 18th century, the onion-shaped domes were given garish individual colour schemes.
The cathedral has narrowly avoided destruction on several occasions. In the 19th century, Napoleon and his forces tried to dynamite it as they left Russia but the plan was scuppered by rain. Then in the 20th century, Stalin developed plans to destroy it, apparently for not being stylistically representative of the Soviet Union, but he was prevented by architect Pyotr Baranovsky who refused to prepare it for demolition.
Today it is a no longer a functioning church but a museum and popular tourist attraction, having become a unique and iconic symbol of Russia.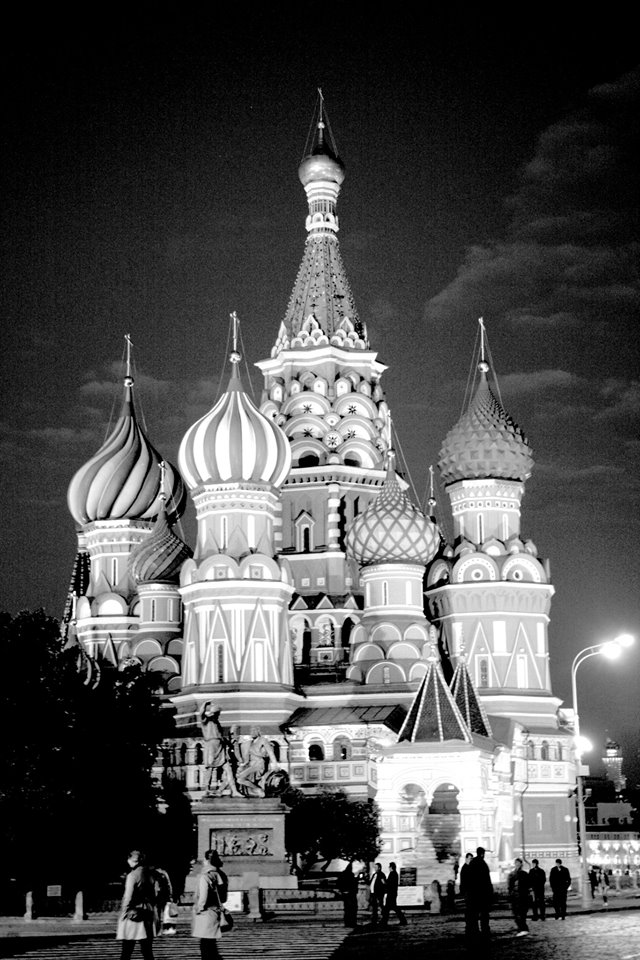 IHBC NewsBlog
IHBC makes history again - new joint conservation practice statement
'Conservation Professional Practice Principles' which was launched at the 2017 School offers a new, accessible statement on practice principles for specialists working in built and historic environment conservation roles.
---
IHBC AGM 2017 - cultivating new officers while delivering on our ambitions
The AGM saw the election of two new trustees to national posts in the institute and new branch representatives, while also re-electing those continuing in their roles, and thanking our outgoing officers.
---
IHBC 2018 School announced – Belfast2018
Next year's School - 'Our shared Heritage: communication - negotiation – transformation' is themed in line with the 2018 European Year of Cultural Heritage celebration of 'diversity and richness'.
---
Director's pick is for a consultant to evaluate the impact of Historic England's work, valued £30-40k, closing 10 July.
---
IHBC CPD boost: Reflections on the Power of Place
Over 100 people from different walks of life gathered around a dance floor in Sheffield City Hall recently to learn how to be partners in place-based working.
---
Historic England reopens applications for Heritage Action Zones
Historic England has reopened applications for Heritage Action Zone status and support, offering opportunities to improve economic growth and quality of life in cities by breathing new life into old places.
---
Scots share thoughts on what heritage means to them
The report has been published by Historic Environment Scotland (HES), revealing which of Scotland's places, buildings and monuments might be recognised and celebrated.