St. Basil's Cathedral
See the rest of the list of Unusual Building Designs here.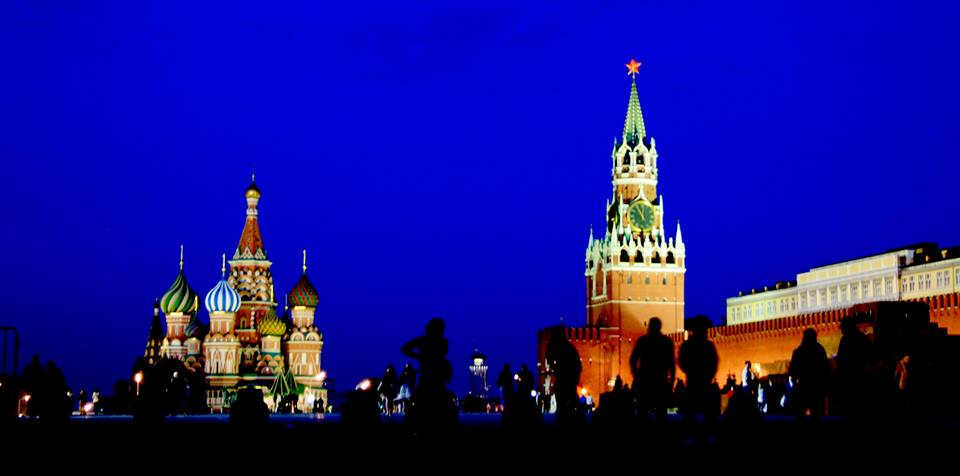 The Cathedral of Vasily the Blessed, more popularly known as St. Basil's Cathedral, is a church located at one end of Moscow's Red Square. It was built between 1551 and 1561 at the behest of Ivan the Terrible as a war memorial, with the architects designing eight pillar-shaped churches on one base, arranging seven of them around the central church, using domes, polygonal towers, blank arches and sharp spires to create the shape of bonfire flames rising into the sky.
The architects took inspiration from Byzantine as well as Asian architecture, and used open brickwork which was a new technology at the time.
As Russian preferences moved towards the use of vivid colours during the 18th century, the onion-shaped domes were given garish individual colour schemes.
The cathedral has narrowly avoided destruction on several occasions. In the 19th century, Napoleon and his forces tried to dynamite it as they left Russia but the plan was scuppered by rain. Then in the 20th century, Stalin developed plans to destroy it, apparently for not being stylistically representative of the Soviet Union, but he was prevented by architect Pyotr Baranovsky who refused to prepare it for demolition.
Today it is a no longer a functioning church but a museum and popular tourist attraction, having become a unique and iconic symbol of Russia.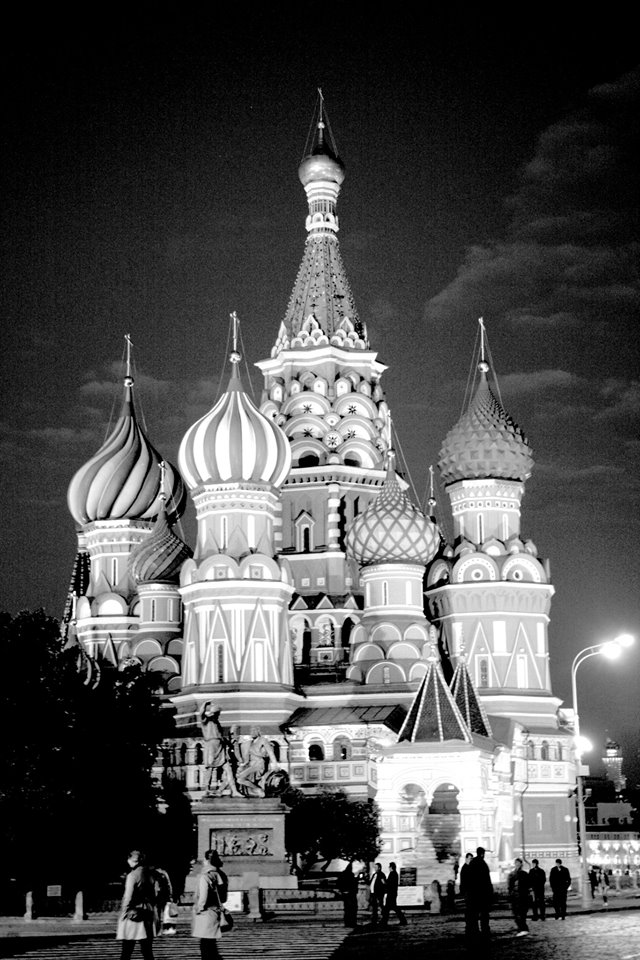 IHBC NewsBlog
IHBC NI Branch and Heritage Collective thank all for a hugely successful Annual School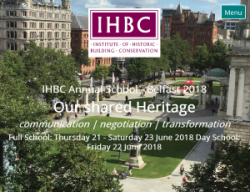 The NI Branch, alongside the School's main sponsors, Heritage Collective, have offered their collective thanks to all concerned for 'Shared heritage in action'!
---
IHBC CPD boost: Caithness Broch Project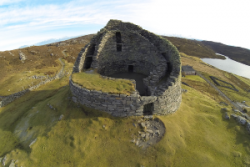 Scotland has played a huge part in architecture, design and engineering - the 'Broch', apparently found only in Scotland, could be described a marvel of engineering legacy.
---
Unesco announces range of new World Heritage Sites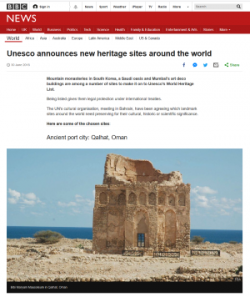 Mountain monasteries in South Korea, a Saudi oasis and Mumbai's art deco buildings are among a number of sites to make it on to Unesco's World Heritage List, reports the BBC.
---
New APPG formed on good design and placemaking is supported by ACE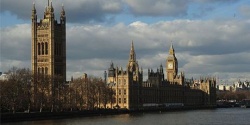 The APPG, formed to ensure housing issues are prioritised, will be provided with secretariat services from the Association for Consultancy and Engineering (ACE).
---
Planning appeal inquiries review with terms of reference announced for England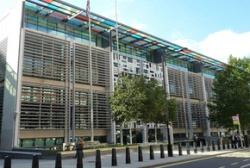 A Planning appeal inquiry review was announced by England's Ministry of Housing, Communities and Local Government (MHCLG) on 22 June 2018.
---
Hand-Arm Vibration Syndrome (HAVS) failures cost Balfour Beatty £695K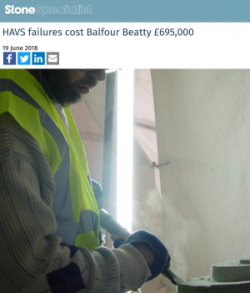 Contractor Balfour Beatty Utility Solutions fined £500K with costs of £195K for exposing workers to HAVS over a 9 year period and failing to report cases.
---
Launch of UK's Great British High Street competition 2018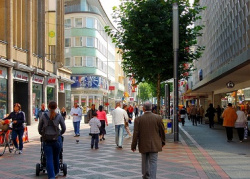 Communities across the UK are being urged to back their local high streets by entering them into the Great British High Street Awards 2018.