St. Basil's Cathedral
See the rest of the list of Unusual Building Designs here.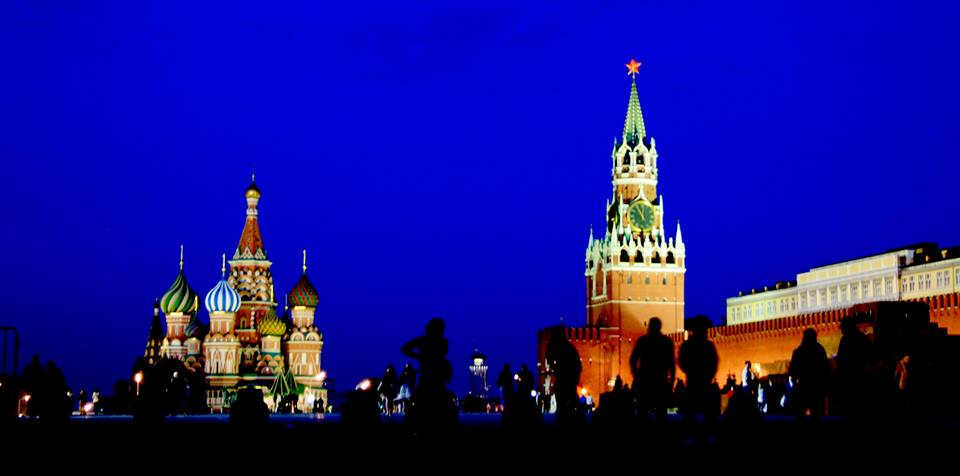 The Cathedral of Vasily the Blessed, more popularly known as St. Basil's Cathedral, is a church located at one end of Moscow's Red Square. It was built between 1551 and 1561 at the behest of Ivan the Terrible as a war memorial, with the architects designing eight pillar-shaped churches on one base, arranging seven of them around the central church, using domes, polygonal towers, blank arches and sharp spires to create the shape of bonfire flames rising into the sky.
The architects took inspiration from Byzantine as well as Asian architecture, and used open brickwork which was a new technology at the time.
As Russian preferences moved towards the use of vivid colours during the 18th century, the onion-shaped domes were given garish individual colour schemes.
The cathedral has narrowly avoided destruction on several occasions. In the 19th century, Napoleon and his forces tried to dynamite it as they left Russia but the plan was scuppered by rain. Then in the 20th century, Stalin developed plans to destroy it, apparently for not being stylistically representative of the Soviet Union, but he was prevented by architect Pyotr Baranovsky who refused to prepare it for demolition.
Today it is a no longer a functioning church but a museum and popular tourist attraction, having become a unique and iconic symbol of Russia.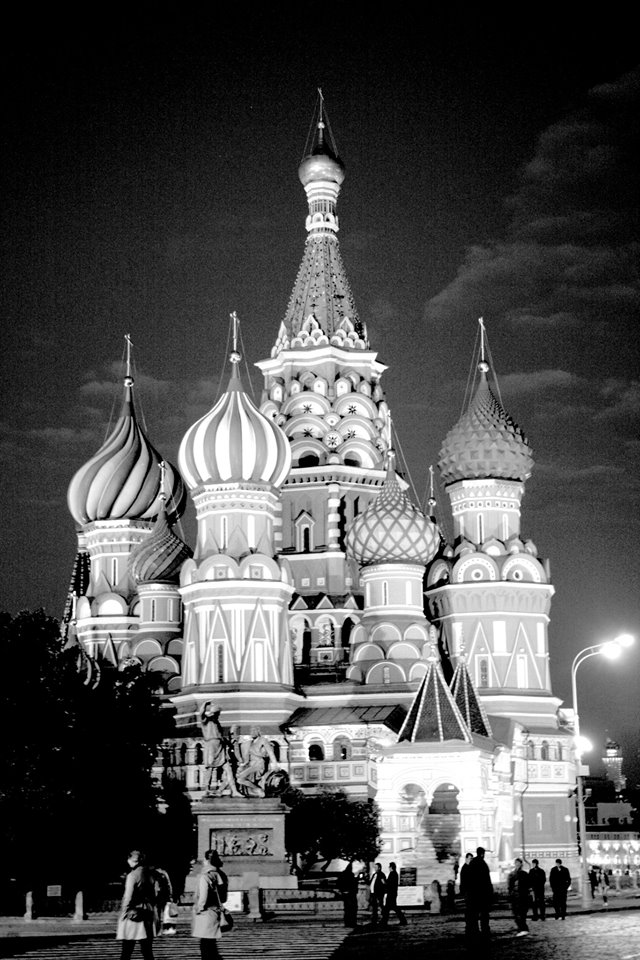 Featured articles and news
IHBC North West Branch prepares for IHBC Annual School
The NW Branch has some major events planned over the next few months as part of its build up to the School: 'Transport Infrastructure, the backbone of civilisation'.
---
IHBC Conservation Area 50th Anniversary Celebrations fund update
Allocations from the IHBC's Conservation Area 50th Anniversary Celebrations fund are now finished, but groups may still be placed on a waiting list for un-claimed allocations.
---
IHBC Director's top pick features a more unusual opportunity - an early notice of the National Trust's international design completion for Leoni's Clandon Park.
---
IHBC welcomes Civic Voice at Parliamentary Big Conservation Conversation
The IHBC is delighted to welcome Civic Voice's participation in this initiative with Civic Voice vice-presidents Laura Sandys and Baroness Andrews amongst the panelists.
---
Heritage Protection Reform Proposals
The Historic Environment Forum (HEF) consulted key heritage stakeholders on 15 proposed reforms in 2016 - the summary report from Historic England is now online.
---
Salford Grade II Listed Church, recently restored, burnt down
There has been a severe fire at Grade II listed Church of the Ascension in Salford which police believe may have been started deliberately.
---
Historic England officially objects to Manchester Towers
Historic England is 'deeply concerned' about proposals to build a pair of bronze-clad skyscrapers in central Manchester and will officially object according to press reports.
---
Industrial Strategy Green Paper consultation
The Building Our Industrial Strategy Green Paper, published by Government in January, includes the heritage sector.
---
Cricket confronts climate change
Lord's has become the first cricket ground in the country to run on 100% renewable energy.