St Peters Basilica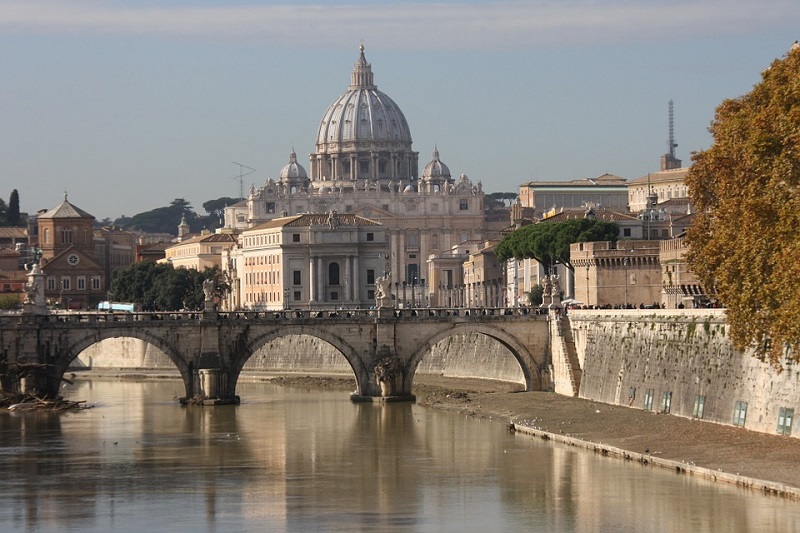 [edit]
Introduction
The Basilica Papale di San Pietro in the Vatican City, commonly known as St. Peter's Basilica, is an Italian Renaissance church located in the papal enclave within Rome, Italy. It is one of the holiest sites in Christendom, is the Pope's principal church and is a famous site for pilgrimage and liturgical functions.
One of the largest churches in the world, it is thought to have been built on the burial site of St. Peter, one of Christ's Apostles and the first Pope. Continuing this Catholic tradition, Popes are still buried within the basilica.
The original church dated back to around 320 CE, but construction began on the basilica in 1506 and it was only completed in 1626. Its design involved the greatest 'Old Masters' of the Renaissance, including Alberti, Raphael, Bramante, Michelangelo, and Bernini.
St. Peter's Basilica was inscribed as a UNESCO World Heritage site in 1984, and attracts millions of visitors every year.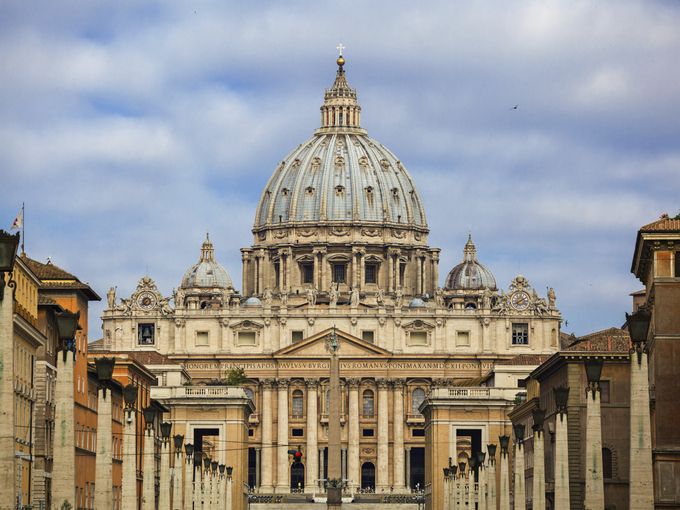 Having fallen into disrepair at the end of the 15th century, the Old St. Peter's Basilica took a typical basilical form – a wide nave, two aisles on each side and an apsidal end. Originally it was only intended to modify the building, but successive Popes decided it should be demolished and replaced with a more monumental structure. A design competition was held by Pope Julius II, and the design of Donato Bramante selected.
Bramante's design gave the basilica the form of a Greek Cross with a dome inspired by the Pantheon, but rather than being supported by a continuous circular wall, the new basilica's dome was designed to be supported on four large piers.
With the death of Bramante in 1514, several others were commissioned, each of whom made alterations to the original design. The iconic dome was designed largely by Michelangelo and built around 1585-1590. It was Michelangelo's intention to realise the central unity of Bramante's original design while ensuring the stability of the load-bearing structure through the use of four pendentives and massive piers, 60 ft thick.
The top of the dome reaches 136.6 m (448.1 ft) high, making it one of the tallest buildings of the Old World, and it still remains the tallest dome in the world. However, it no longer holds the distinction of being the largest dome by diameter.
The basilica is built out of travertine stone and measures 220 m (750 ft) in length, 150 m (500 ft) in width, and covers an area of more than 5 acres.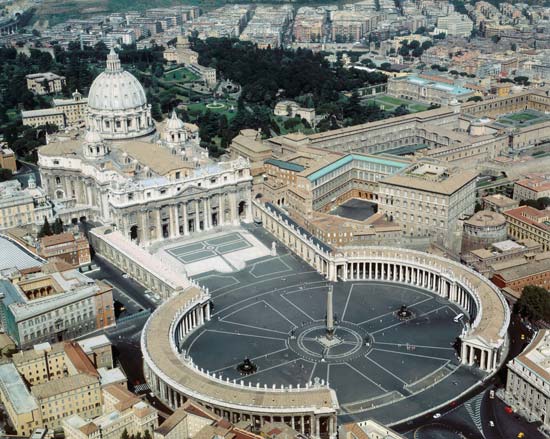 St. Peter's is approached via St. Peter's Square, a forecourt encircled by a Doric colonnade derived from Greek architecture. The forecourt is split into two sections, the first oval and the second trapezoid. The basilica's façade stretches across the end of the square, measuring 51 m (167 ft) high and 114 m (375 ft) wide. The façade was designed by Carlo Maderno and features giant Corinthian columns topped by 13 statues.
The basilica is cruciform in shape, with an elongated nave in the form of a Latin cross, adapted from the original Greek cross by successive architects. The nave is framed by a wide aisle giving access to a number of smaller chapels. The interior is lavishly decorated with marble, reliefs, architectural sculpture and gilding.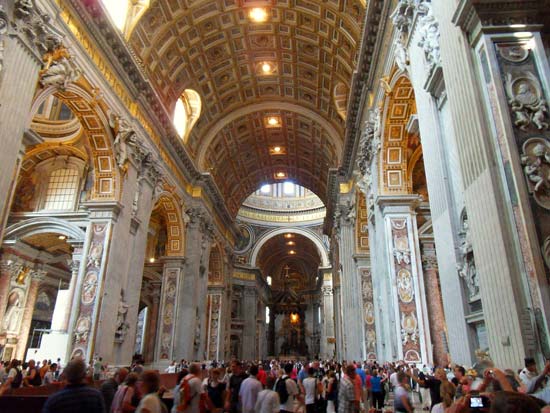 [edit]
Find out more
IHBC NewsBlog
IHBC South Branch Conference - Yearning for Timelessness


The conference on October 26 will look at 'Modern architecture in historic settings' with expert talks and site visits offering top-notch CPD with exceptional settings.
---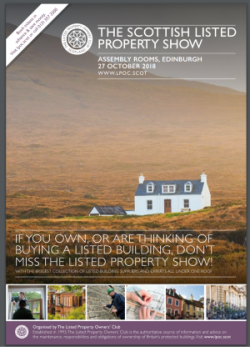 Don't forget your free IHBC CPD & more for members and colleagues: 27 Oct, Edinburgh (Book ahead for free entry) with IHBC Scotland.
---
Topical CPD focusing on curtilage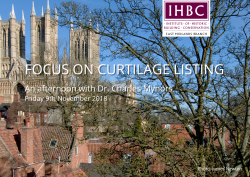 IHBC East Midlands branch will be hosting an afternoon with Charles Mynors, the leading authority on heritage law, on Friday 9 November in the Lincoln City Council Chamber.
---
IHBC Belfast School Context now out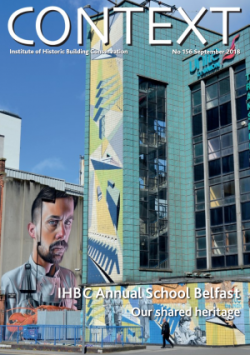 'Our shared heritage', with thanks to all, including Main School Sponsor and HESPR member 'Heritage Collective'.
---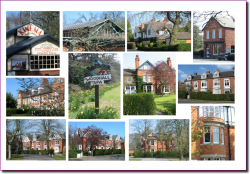 Lincolnshire local authority's 'national first' offers a new approach to Conservation Area controls – two Article 4 Directions with a Local Development Order (LDO).
---
IHBC's Policy Chair Roy Lewis notes the award of costs against Lambeth Council in a recent appeal which emphasises the importance of doing site visits!
---
IHBC - VAT reminder - LPOC Campaign 10K target signatures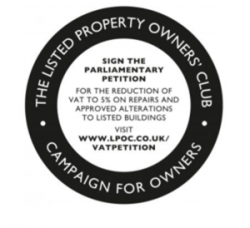 Sign the LPOC's petition to the Chancellor if you agree with the IHBC, that '…it is perverse that repairs should be subject to VAT when new development is not'.
---
IHBC HESPR top pick from £205K+ costed work this week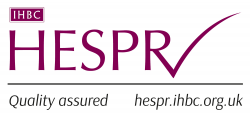 Braintree DC seeks Conservation Area Appraisals – closing 26/10, valued £10-25,000.
---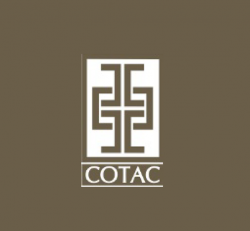 COTAC, the Council on Training in Architectural Conservation, seeks trustees with notes of interest by 15 November.
---
FMB says MAC recommendations would cripple construction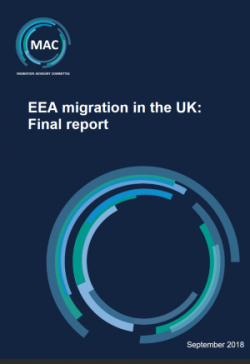 The Migration Advisory Committee's recommendations for new immigration policy post-Brexit, would cripple the construction industry, says Federation of Master Builders.
---
New government investment aimed at overcoming barriers to building in England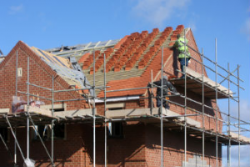 Government has established investment to tackle issues on potential housing sites and get homes built in parts of England where they may be most needed.
---
IHBC Heritage from the doorstep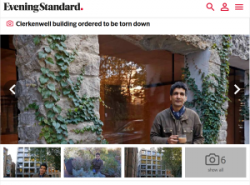 The Evening Standard has reported that an architect has been ordered to tear down award winning £4.65m home in Clerkenwell.
---
HE National Capacity Building Programme launched – closing 4/11
Historic England has launched the programme for projects running for 1 year max with a deadline for submitting grant applications 4/11/18 and funding to begin from 1/04/19.
---
Planning (Scotland) Bill – Briefing by BEFS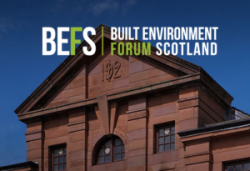 Built Environment Forum Scotland (BEFS) has issued a briefing on the Planning (Scotland) Bill.
---
England's youngest Civic Society chair elected to Birmingham Civic Society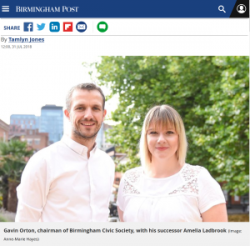 26 year old Amelia Ladbrooke has been elected as the chair of Birmingham Civic Society, and is the youngest ever Civic Society chair in England.
---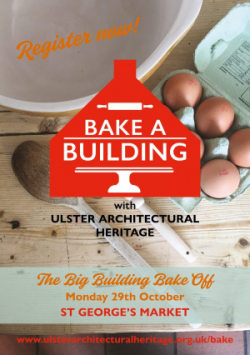 Ulster Architectural Heritage (UAH) and Food NI invite you to BAKE A BUILDING for the Big Building Bake Off at St. George's Market, 29 October 12-3pm.