St Peters Basilica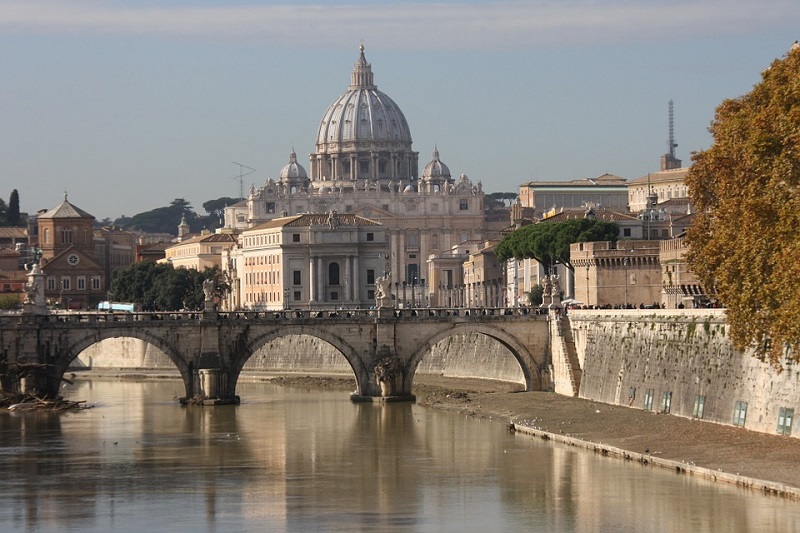 [edit]
Introduction
The Basilica Papale di San Pietro in the Vatican City, commonly known as St. Peter's Basilica, is an Italian Renaissance church located in the papal enclave within Rome, Italy. It is one of the holiest sites in Christendom, is the Pope's principal church and is a famous site for pilgrimage and liturgical functions.
One of the largest churches in the world, it is thought to have been built on the burial site of St. Peter, one of Christ's Apostles and the first Pope. Continuing this Catholic tradition, Popes are still buried within the basilica.
The original church dated back to around 320 CE, but construction began on the basilica in 1506 and it was only completed in 1626. Its design involved the greatest 'Old Masters' of the Renaissance, including Alberti, Raphael, Bramante, Michelangelo, and Bernini.
St. Peter's Basilica was inscribed as a UNESCO World Heritage site in 1984, and attracts millions of visitors every year.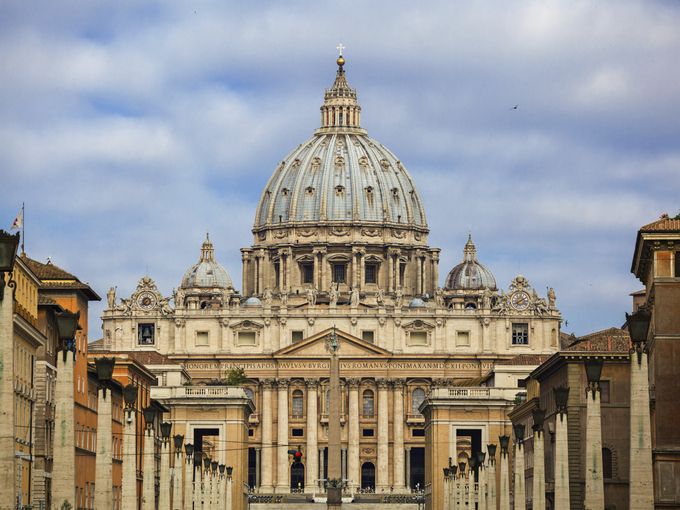 Having fallen into disrepair at the end of the 15th century, the Old St. Peter's Basilica took a typical basilical form – a wide nave, two aisles on each side and an apsidal end. Originally it was only intended to modify the building, but successive Popes decided it should be demolished and replaced with a more monumental structure. A design competition was held by Pope Julius II, and the design of Donato Bramante selected.
Bramante's design gave the basilica the form of a Greek Cross with a dome inspired by the Pantheon, but rather than being supported by a continuous circular wall, the new basilica's dome was designed to be supported on four large piers.
With the death of Bramante in 1514, several others were commissioned, each of whom made alterations to the original design. The iconic dome was designed largely by Michelangelo and built around 1585-1590. It was Michelangelo's intention to realise the central unity of Bramante's original design while ensuring the stability of the load-bearing structure through the use of four pendentives and massive piers, 60 ft thick.
The top of the dome reaches 136.6 m (448.1 ft) high, making it one of the tallest buildings of the Old World, and it still remains the tallest dome in the world. However, it no longer holds the distinction of being the largest dome by diameter.
The basilica is built out of travertine stone and measures 220 m (750 ft) in length, 150 m (500 ft) in width, and covers an area of more than 5 acres.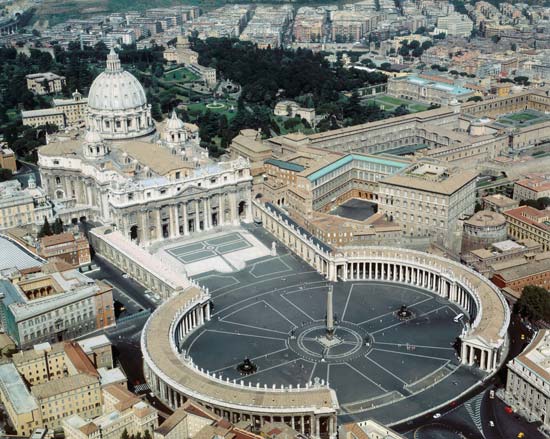 St. Peter's is approached via St. Peter's Square, a forecourt encircled by a Doric colonnade derived from Greek architecture. The forecourt is split into two sections, the first oval and the second trapezoid. The basilica's façade stretches across the end of the square, measuring 51 m (167 ft) high and 114 m (375 ft) wide. The façade was designed by Carlo Maderno and features giant Corinthian columns topped by 13 statues.
The basilica is cruciform in shape, with an elongated nave in the form of a Latin cross, adapted from the original Greek cross by successive architects. The nave is framed by a wide aisle giving access to a number of smaller chapels. The interior is lavishly decorated with marble, reliefs, architectural sculpture and gilding.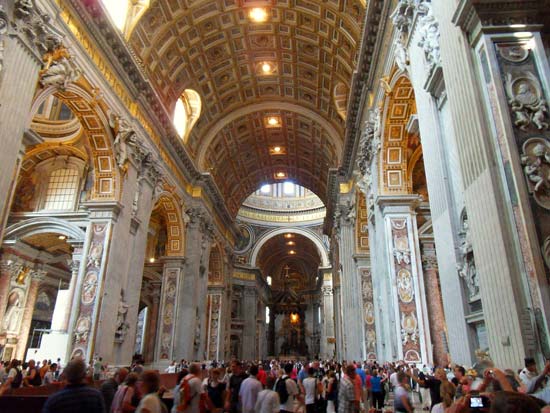 IHBC NewsBlog
COVID-19: Advice and Updates collated from the Heritage Sector
Organisations with conservation links have been collating resources on COVID-19 impacts, including Built Environment Forum Scotland (BEFS), Historic Environment Forum, The Heritage Alliance (THA), and Historic England, on cleaning surfaces.
---
Councils considering 'executive powers' as measures to avoid planning gridlock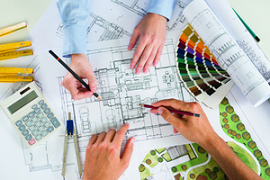 Councils are reported to be considering taking up rarely-used executive powers to keep the planning and development system moving during the coronavirus pandemic.
---
Historic England provides updated flood recovery advice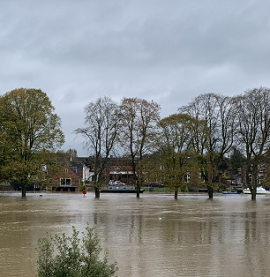 Historic England's 'After a Flood' provides timely advice on how to dry walls properly and avoid further damage to the building fabric.
---
Conservation of Timber Buildings: an example of evolving conservation techniques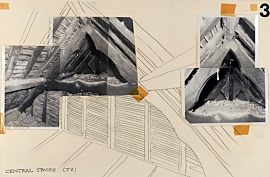 Context Issue 162 offers a peek into an archive of timber conservation history through the records of the practice of FWB and Mary Charles Chartered Architects.
---
Call for VAT rates for Refurbishment to be Reduced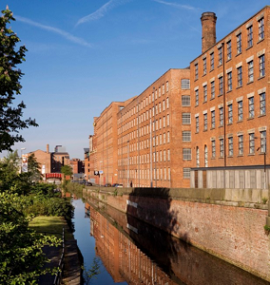 To meet the government's target of being carbon neutral by 2050, we must recycle, reuse and responsibly adapt our existing historic buildings, according to this year's Heritage Counts report, so Historic England and partners are calling for a reduction in VAT rates to incentivise this more sustainable option.
---
Grade II Edwardian swimming baths in Birmingham restored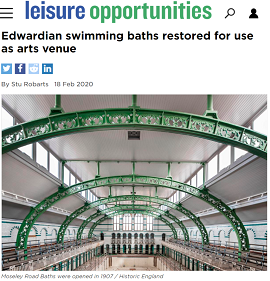 Donald Insall Associates, with the help of Historic England, has completed restoration work of Moseley Road Baths, being converted for use as an arts and culture venue.
---
IHBC Marsh Award Nominations – Closing Date 30 March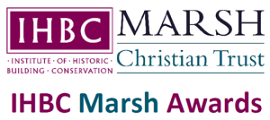 Celebrate your local 'retired members' and 'successful learners' with £500 cash prizes and 2020 Brighton School places!
---
Biodiversity Net Gain through UK Construction Projects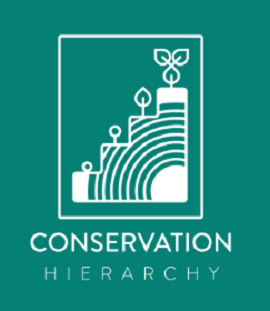 The Conservation Hierarchy is a new framework developed by the University of Oxford to help construction projects achieve Biodiversity Net Gain.
---
How Project Managers for Town Centre Developments can Balance Risk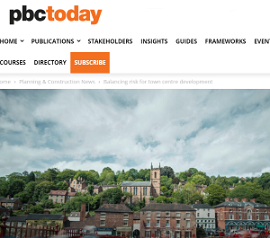 Jacqueline Hughes, senior risk analyst at Equib, in pbctoday discusses how project managers for town centre developments can get their risk management strategies right.
---
Red Tape is Strangling our High Streets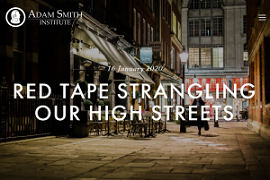 A new paper from the Adam Smith Institute argues that the problem with the High Street has been totally misunderstood, saying that we need to reform restrictive planning rules and reject a policy of managed decline to reinvigorate our town centres.
---
Calculating the full cost of energy used by buildings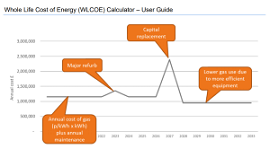 The Whole Life Cost of Energy (WLCoE) calculator – issued by government in BETA form – is intended to help building owners and operators to understand the full financial cost of the energy their buildings use, and welcomes feedback
---
England's heritage worth £31Bn: New Historic England report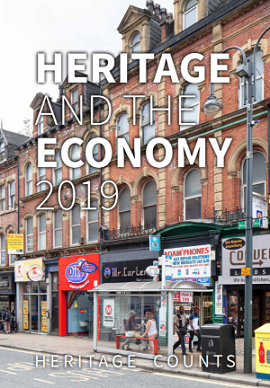 New research published by Historic England (HE) shows the value of heritage to England's economy as it contributes to economic prosperity and growth through jobs in the heritage and construction sectors and from tourism.
---