The Buildings of Ireland
A lunch with Nikolaus Pevsner in a Westminster pub in the spring of 1967 led to the Buildings of Ireland series, of which six volumes are published and another is on its way.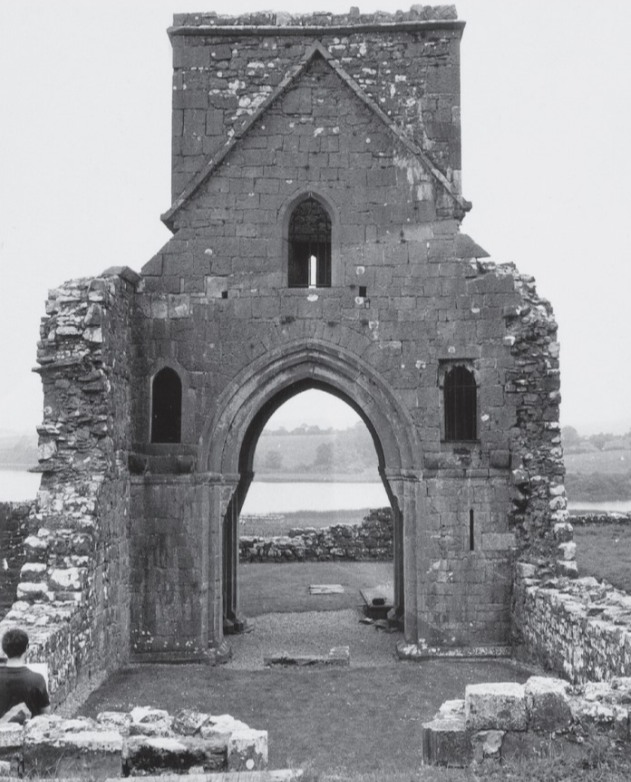 St Mary's Abbey, Devenish Island, Co Fermanagh in 1970, with the author (bottom left hand corner) making notes. The abbey is one of the few medieval buildings in Ireland that has a date stone (1449) which, most unusually, gives the name of the architect as Matthew O'Dubigan.
In the spring of 2020, the sixth volume of 'The Buildings of Ireland' was published by Yale University Press. Written by Frank Keohane and covering Cork, city and county, the book will be unique within the series as the only volume to consider a single county on its own. As the largest Irish county, and one that is particularly rich in interesting architecture, there is good reason for this anomaly. Yet for those who have the job of planning the Irish series of 'Pevsner Architectural Guides' – the board members of The Buildings of Ireland Charitable Trust – a much more significant fact is that, with the publication on Cork, The Buildings of Ireland reaches half way. There are 32 counties in Ireland and Cork is the 16th county to be completed.
The notion of a Buildings of Ireland series, to complement Sir Nikolaus Pevsner's celebrated Buildings of England, arose at a lunch in St Stephen's Tavern, close to Westminster Bridge, beside the Houses of Parliament, where I had agreed to meet Pevsner. At that time, I worked as an architectural editor at Country Life magazine and he, among many jobs, was joint editor with Jim Richards of The Architectural Review. The pub was Pevsner's suggestion since it was close to the 'Archi Rev offices'. It was April or May 1967. I was a 28-year old architectural historian and conservationist, anxious to do something to halt the reckless destruction of historic buildings in my native Ulster; NP, as we all called him, was 65 and clearly pleased that anyone would want to copy and extend to Ireland, the type of architectural guides which he had pioneered for England, with Allen Lane of Penguin Books.
We knew each other slightly: I had attended Pevsner's lectures in Cambridge where as Slade Professor of Fine Art he was a celebrity with huge numbers attending his lectures every week in Mill Lane. Pevsner had advised me on aspects of my PhD and, when we later discovered we had a mutual friend in Mrs Georgie Bathurst, who lived near the Pevsners in Hampstead, we often met socially. NP liked young people and liked to encourage them. He published two articles of mine on Italian neo-gothic architecture, written while I held an Italian research bursary in Padua. So at our springtime pub-lunch we met as people who knew a fair bit about each other: NP, the experienced art historian and in many ways a father figure for younger generations; I, a young writer keen to make my way in architectural history. I had just been appointed to a lectureship in fine art at the University of Edinburgh, a post which began that September, and I believed that academic vacations might provide more free time than journalism in which to start working on The Buildings of Ireland.
Pevsner was enthusiastic about my idea and immediately explained how his own volumes were funded. The first and cardinal point was that he took no payment from Penguin Books for doing the visiting and writing his texts, only a royalty once the books were published. He assumed that as a university lecturer I would have a reasonable salary and that I would be happy with the same arrangement. Essentially the costs for a Buildings of England volume amounted to the expenses for travelling and accommodation while visiting a county, plus the preparatory cost of a research assistant, paid on an hourly rate, who drew up and then worked through a bibliography, extracting the relevant information which Pevsner used when travelling. In those far-off days, when my Edinburgh salary was just £1,600 a year, digs in a modest B&B might cost about seven shillings a night and four gallons of petrol cost less than a pound. On NP's suggestion I worked out what we might need to make a start on the Irish series, allowing me to write, perhaps, two volumes. £5,000 seemed to be the likely sum.
When not teaching or writing articles for Country Life, I spent much of my first year in Edinburgh casting about to raise the money for the Buildings of Ireland. When I had reached £3,000, I had a response from NP. 'Alistair,' he wrote, 'you are the cat's pyjamas!' We had enough to start. At the end of my first academic year, I was married to Ann Martha Wrinch, a keeper at the National Portrait Gallery in London, who joined me in Edinburgh and quickly became the most essential recruit to the Buildings of Ireland project.
'Ireland is a very different sort of place from England.' That statement, in the foreword to the first volume in 1979, rather amused Maurice Craig, then the doyen of Irish architectural historians. However, the great difference between the two countries is very real and has imposed a different arrangement for the books. While the physical area of Ireland is just under two thirds that of England, the population in the two countries is radically different: England today has more than 66 million inhabitants while in both parts of Ireland (the Republic and Northern Ireland) the population is only 5.9 million or less than one tenth. Put crudely, and from the point of view of a publisher, 10 times more people might buy a Buildings of England volume than would ever be interested in a Buildings of Ireland book.
That is why we decided, at the outset, that each of the Irish volumes would deal with several counties, grouped in a way that respected the historic division of Ireland into the four provinces of Ulster, Munster, Leinster and Connacht. This decision has always meant that there is a great deal more visiting to do for an Irish volume than for an English one. I began in North West Ulster. Politically the volume straddles the north and the south, including the counties of Derry, Donegal, Fermanagh and Tyrone, whose landmass at almost 12,000 square kilometres is larger than that of the whole of Yorkshire, the largest English county, which Pevsner had treated in three volumes.
A second huge difference between England and Ireland, at least in the 1970s and 80s, was the amount of architectural history already published in the two countries. For England there were many sets of important studies, like the Victoria County Histories, publications of The Royal Commission on Ancient and Historic Monuments, monographs on individual architects, individual county histories and, an important additional source which Pevsner relied on, the provisional lists of buildings prepared by the Ministry of Housing and Local Government. No similar sources existed for Ireland. The few existing Irish county histories rarely covered architecture and, until well into the 1980s, no government lists of historic buildings in either parts of the country had been prepared.
I decided, before any visiting could begin, to extract whatever architectural information could be found in published sources on an all-Ireland basis, and to build up a database of factual information for each of the 32 counties. For several years a team of people, each acknowledged in the first volume of the series and numbering 14, worked as research assistants, reading all sorts of material and examining collections of drawings to complete 'Twinlock C1 file cards' (one card per building), which were checked and sorted into counties in Edinburgh either by Ann Martha or by an elderly friend of ours, Alma Bevan, who was for many years 'the mistress of the files'. Since 1990 the Buildings of Ireland files have been deposited in the Irish Architectural Archive in Merrion Square, Dublin. The bulk of the information they contain has been absorbed into the archive's on-line Dictionary of Irish Architects 1720–1940 (https://www.dia.ie/) complied by Ann Martha and launched in 2009.
The visiting for the first volume was carried out during the summer vacations of 1970 and 1971, when we drove around, Derry, Donegal, Fermanagh and Tyrone in a converted, 15 cwt Commer camper van in which we worked, slept and ate. The van made a cramped home for two months, but it allowed us to stop where we were each day and start again next morning without loss of driving time. We went down every road shown on the six-inch Ordnance Survey maps, and visited each church and every site that was marked in antique script. Hugh Dixon, who I first encountered as a senior student in Edinburgh and who I asked to work for the series in Belfast from September 1970, was an essential assistant in the production of the first volume, and he kept up our spirits for much of the visiting in those early years.
There was an unspoilt beauty about so much of the Irish countryside and new buildings to be discovered every day. It was certainly memorable to be woken one summer morning by a herd of cattle gently rocking the body of our van while licking the bodies of dead flies off the headlamps.
---
This article originally appeared as 'The origins of the Buildings of Ireland­­­' in IHBC's Context 163 (Page 18), published by The Institute of Historic Building Conservation in March 2020. It was written by Alistair Rowan, editor and author of the Yale University Press (previously Penguin Books) Buildings of Ireland series, of which six volumes are published: North West Ulster: the counties of Londonderry, Donegal, Fermanagh and Tyrone (1979), written by Rowan; North Leinster: the counties of Longford, Louth, Meath and Westmeath, written with Christine Casey (1993); Dublin City, by Christine Casey (2006); South Ulster: the counties of Armagh, Cavan and Monaghan, by Kevin Mulligan (2013); Central Leinster: the counties of Kildare, Laois and Offaly, by Andrew Tierney (2019); and Cork City and County, by Frank Keoghan (2020). A seventh volume on Greater Dublin and Co Dublin, written by Brendan Grimes and Colm O'Brien, is in course of production, planned for publication in 2022.
--Institute of Historic Building Conservation
IHBC NewsBlog
IHBC at COP26 - Conserving our Places Conserves our Planet 1-12 Nov 2021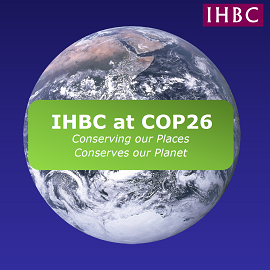 The IHBC seeks to raise awareness and understanding of how building conservation philosophy and practice contributes towards meeting the challenge of climate change.
---
IHBC's latest CONTEXT explores 'Conservation Leadership by the People'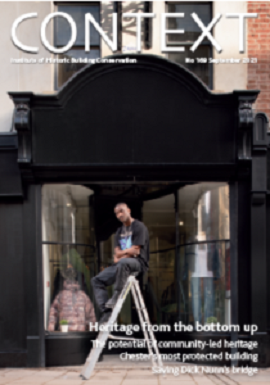 From Amenity Societies and Wentworth Woodhouse to Kurt Schwitters, Scotland's Towns, Chester and more...
---
Edinburgh's Royal High School to become '£55M national centre for music'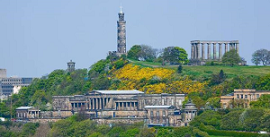 The former Royal High School building in Edinburgh is to be transformed into a £55 million national centre for music after the City of Edinburgh Council agreed to the lease of the historic property.
---
IHBC, CIfA, IEMA launch Principles of Cultural Heritage Impact Assessment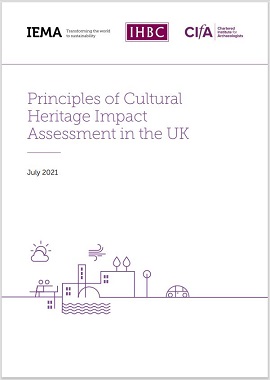 The joint-institute document aims to help maintain cultural heritage by providing a consistent framework across different sectors & geographies
---
Enter Now to Win: IHBC's GASA Awards 2021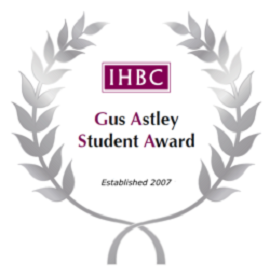 IHBC's Gus Astley Student Awards 2021: Win £500 and a place on IHBC's 2022 Aberdeen School with your built environment/heritage coursework, closes 31/07!
---
Former Harris meat factory mansion in Calne, Wilts, to be restored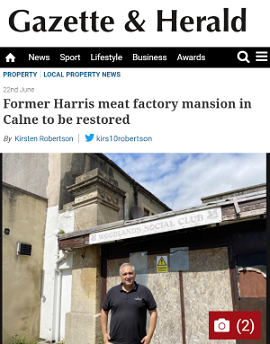 The last remaining buildings on the site of the Harris meat factory family's historic mansion are being restored to their former glory and converted into new homes.
---
CICV Forum introduces professional indemnity insurance guide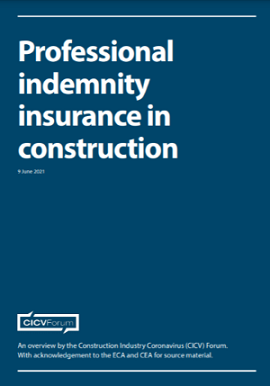 The Construction Industry Coronavirus Forum (CICV Forum) has unveiled a new guide to the crucial and increasingly complex issue of professional indemnity insurance (PII).
---
The World Heritage Committee(WHC): Liverpool should lose its World Heritage status.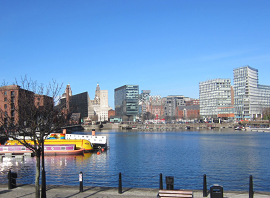 ICOMOS has advised that the new football stadium proposal, if implemented, would have a completely unacceptable major adverse impact its authenticity and integrity.
---
Scotland's CSIC: New plans to transform public spaces into sustainable office hubs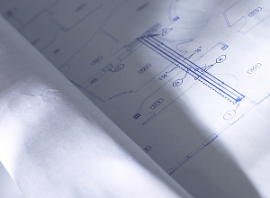 Responding to the changing working patterns of a post-Covid Scotland, the Construction Scotland Innovation Centre (CSIC) has revealed new plans to help retrofit public spaces into out-of-town alternatives to city centre offices.
---
IHBC's latest Context explores 'Applying Digital Technology'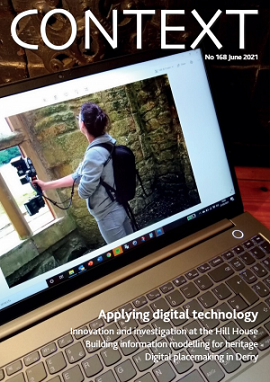 The free-to-access online issue mixes the topical and practical to explore how the sector can best adapt to digital innovation.