Ireland's climate change sectoral adaptation plan
Action on climate resilience is designed to ensure that the irreplaceable historic built environment of Ireland's cities, towns and countryside is protected against future threats.
The architectural and archaeological heritage is a finite and irreplaceable resource. While many of our historic buildings, archaeological sites and monuments have survived for centuries, there can be no denying the risks that a changing climate poses to this heritage.
The risks identified for Ireland's built heritage include flooding (both inland and coastal), storm damage, coastal erosion, soil movement, pest and microbiological infestation, and wildfire. Impacts may be both immediate and cumulative. Damage from catastrophic events such as floods and storms are likely to increase at the same time as the slow onset of changes in deterioration processes. The built heritage is also vulnerable to maladaptation, that is, the inadvertent loss or damage to structures and sites during adaptation works.
Hotter and drier summers, warmer and wetter winters, and increased frequency and intensity of extreme weather events are placing additional stresses on to already vulnerable structures. More intense rainfall in autumn and winter may saturate building fabric and increase the risk of fluvial and pluvial flooding. Changes in ground conditions may result in subsidence, landslide, the collapse of structures and loss of mature planted features within designed landscapes.
Already we have experienced significant loss and damage to heritage assets due to extreme weather events. Examples include the extensive flooding across the country in November-December 2009; Storm Darwin in February 2014; and Storm Ophelia in October 2017. On the other hand, the prolonged dry spell in the summer of 2018 led to the identification, mainly through cropmarks, of over 800 additional monuments.
Ireland's first national adaptation strategy, the National Climate Change Adaptation Framework (2012) marked the start of the development of a national policy to address the anticipated impacts of climate change through a structured programme of action on adaptation. This non-statutory framework was replaced in January 2018 by the National Adaptation Framework (NAF). The NAF, coordinated by the Department of Communications, Climate Action and Environment, identified a number of sectors of government to prepare sectoral adaptation plans. It also required local authorities (31 county and city councils nationally) to develop long-term climate-change adaptation strategies, and to integrate these into plans and policies under their remit.
On the 31 October 2019 the Irish government published nine climate change sectoral adaptation plans prepared by seven different government departments as part of the NAF. The sectors cover natural and cultural capital, critical infrastructure, water resources, flood-risk management and public health. The plans set out the climate adaptation measures necessary to ensure that the state is ready to protect people from the negative effects of climate change in Ireland and the steps needed to limit any damage caused. The Minister for Culture, Heritage and the Gaeltacht published two plans covering biodiversity and built and archaeological heritage.
The Department of Culture, Heritage and the Gaeltacht (DCHG) recognised the significance of adaptation planning to its work and has been represented on the national steering committee from the outset.
In 2015, DCHG established a Climate Change Advisory Group to enable communication across the heritage sector and beyond, to assist in identifying risks and vulnerabilities, and to guide the preparation and implementation of an adaptation plan. The group consists of representatives from a wide range of stakeholders, including other government departments, the Office of Public Works, the Heritage Council, the National Museum of Ireland, ICOMOS Ireland, local authorities, professional bodies, academic institutions and local historical societies.
When DCHG was instructed to prepare a statutory climate change adaptation plan for the built and archaeological heritage sector, a multidisciplinary team led by Carrig Conservation International, including Cathy Daly of the University of Lincoln and the Irish Green Building Council, was appointed to assist in its preparation. This team developed the plan through a series of one-to-one meetings with organisations and bodies likely to have a strategic interest in it. Two stakeholder consultation workshops were held in Dublin and Galway, and a public consultation process was conducted in May/June 2019.
The intention of the adaptation plan is to address built heritage in the widest sense possible, including historic buildings and structures, archaeological monuments and sites, underwater archaeology, cultural landscapes and collections. The plan deals with heritage assets in both public and private ownership, and covers not only structures and sites subject to statutory protection, but all manmade assets that have historical, aesthetic and cultural value.
The strategy and actions of the adaptation plan aim to build adaptive capacity within the sector, and to reduce the vulnerability of built and archaeological heritage to climate change. The strategy was developed by establishing goals, sequencing objectives, and identifying and prioritising actions that can help in achieving these short- and long-term goals. The plan identifies leading actors and stakeholders for each action, and an indicative timescale. It will be reviewed and updated at regular intervals.
One of the first objectives is to set a baseline from which future climate-related changes can be monitored. It will be an objective to centralise all relevant data on heritage assets, bringing the information together into a single portal which can then be integrated with other relevant systems such as flood-risk and coastal-vulnerability mapping.
Site-specific vulnerability assessments can then be undertaken, concentrating in the first instance on high-risk and/or high-value sites. These vulnerability assessments will help not only to measure risk, but also to identify how to reduce and respond to it. In some (hopefully, rare) cases, there may be a need to develop policies of managed retreat where structures or sites can not feasibly be saved.
Other actions will lead to increased monitoring of climate change and its impacts on heritage sites, such as monitoring atmospheric climate at selected sites and building on citizen-science approaches to identifying and responding to damage.
The adaptation plan will be a significant tool in ensuring that heritage protection is integrated into relevant national, regional and local policies and plans on climate-change adaptation and mitigation, and increasing and improving disaster-risk management for cultural heritage. Cross-sectoral impacts, including in areas such as flood relief, changing agricultural practices and energy efficiency measures, will be critical to manage in terms of protecting Ireland's heritage assets.
Other objectives include the creation of awareness among civil society of the risks of climate change, the development of structures and networks to facilitate engagement, and the support of the custodians of heritage structures and sites in private ownership. The adaptation plan calls up a need for guidance on appropriate adaptation measures and for the development of required skills and expertise. Ensuring that the correct skills and materials are available to protect repair and adapt our heritage will be crucial to the successful protection of these assets in the face of a changing environment.
One of the most effective ways of increasing the resilience of our historic structures and sites is the application of tried-and-tested, good conservation practices. By promoting proactive maintenance and repair programmes for the historic building stock we will help to climate-proof them and increase their longevity. Upskilling the construction sector in traditional building repair will assist in ensuring high-quality adaptation practices, such as upgrading the energy efficiency of the building stock. It will also help avoid inadvertent damage to the historic built environment during adaptation works or, for example, during clean-up activities after a catastrophic weather event.
Climate resilience is about ensuring the unique and irreplaceable historic built environment of our cities, towns and countryside is protected against future threats. The successful implementation of actions under the adaptation plan will provide us with increased knowledge of the location of vulnerable sites and the nature of the threats they face from climate-related effects. A deeper understanding of sites and their vulnerability will assist in targeting resources.
There was an emphasis throughout the process of preparing the adaptation plan on identifying cross-cutting issues with other sectors. A vital, and very welcome, outcome of the development of the plan has been the level of engagement and coordination fostered between government departments, local authorities, NGOs and others in the heritage sector. It has allowed us the opportunity to bring heritage issues into the mainstream, and to influence policies and practice across other sectors where these would impact on heritage.
The process has also led to engagement with international bodies and networks active in climate-change adaptation across the EU, the UK and beyond, including the Climate Heritage Network (launched in Edinburgh in October 2019) and the International Council on Monuments and Sites.
The Climate Change Sectoral Adaptation Plan for Built and Archaeological Heritage can be viewed and downloaded from the website of the Department of Culture, Heritage and the Gaeltacht: https://www.chg.gov.ie/heritage/climate-change/the-built-and-archaeological-heritage-climate-change-sectoral-adaptation-plan/ . Information on the National Adaptation Framework and links to the sectoral adaptation plans are on the website of the Department of Communications, Climate Action and Environment at: https://www.dccae.gov.ie/en-ie/climate-action/Pages/default.aspx
---
This article originally appeared in IHBC's Context 163 (Page 31), published by The Institute of Historic Building Conservation in March 2020. It was written by Jacqui Donnelly, a senior architect in built heritage policy at the Department of Culture, Heritage and the Gaeltacht, Ireland.
--Institute of Historic Building Conservation
IHBC NewsBlog
BBC: Eleven Historic English pubs recognised for their interiors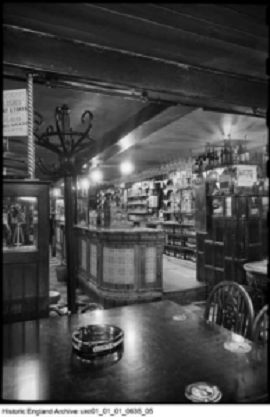 Eleven pubs across England have been recognised for their historic or unusual interiors, as they have been listed, upgraded or relisted.
---
HEF's Heritage Sector Resilience Plan launched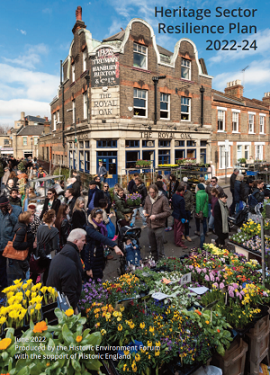 The Heritage Sector Resilience Plan, developed by the Historic Environment Forum (HEF) with the support of Historic England, has been launched.
---
Common Commitment to all Ireland's heritage – North South Agreement on Vernacular Heritage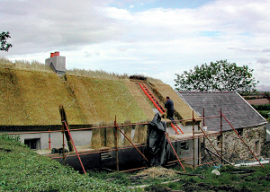 An 'All-Island' commitment to Ireland's vernacular heritage has been established with the signing of the North South Agreement on Vernacular Heritage, supporting traditional buildings etc.
---
Bristol Harbourside landmark Canons House gets GII listing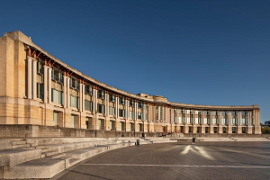 Canons House, a landmark building on Bristol Harbourside, has been awarded Grade II (GII) listed status having been built as a regional headquarters for Lloyds Bank between 1988 and 1991 (Arup)
---
BRE/BEIS project to modernise home energy rating scheme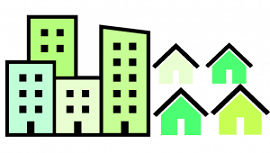 The Building Research Establishment (BRE) has announced a new project with the Department for Business, Energy and Industrial Strategy (BEIS) to improve and modernise the home energy rating scheme used to measure the energy and environmental performance of UK homes.
---
Interdisciplinary IHBC accreditation recognised by CSCS for PQP Cards

Sector lead the Construction Skills Certification Scheme (CSCS) has recognised the IHBC's professional accreditation and support (CPD etc.) in awarding its PQP (Professionally Qualified Person) cards.
---
IHBC Heritage Marketplace provides learning-led virtual engagement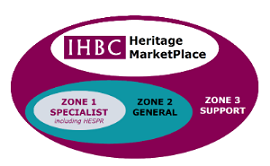 The IHBC's 2022 Aberdeen School Heritage MarketPlace (4.30-7.30PM, 15 June) is designed to extend the scope of a traditional IHBC School exhibition floor.
---
Unearthing the history of Gloucester's 'the Fleece' Hotel starts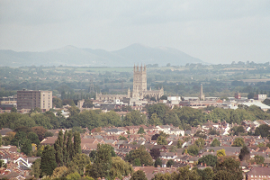 Work to repair a fire-hit medieval hotel in Gloucester is underway as crews have started work to strip back some of the modern trappings and reveal the historic framework.
---
European Heritage Heads Forum statement on Ukraine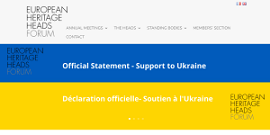 The Secretariat to the European Heritage Heads Forum has has coordinated its declaration of solidarity and support for Ukraine's cultural heritage institutions.
---
Welcome to #IHBC25 – 25 years since we turned professional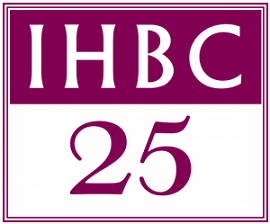 2022 will see the IHBC mark a quarter of a century since our incorporation as a professional body supporting and accrediting built and historic environment conservation specialists. We're kick-starting it by inviting your ideas on how to mark this special year!