Worcester's Georgian churches
This article describes a tour by the Institute of Historic Building Conservation (IHBC) in 2016.
---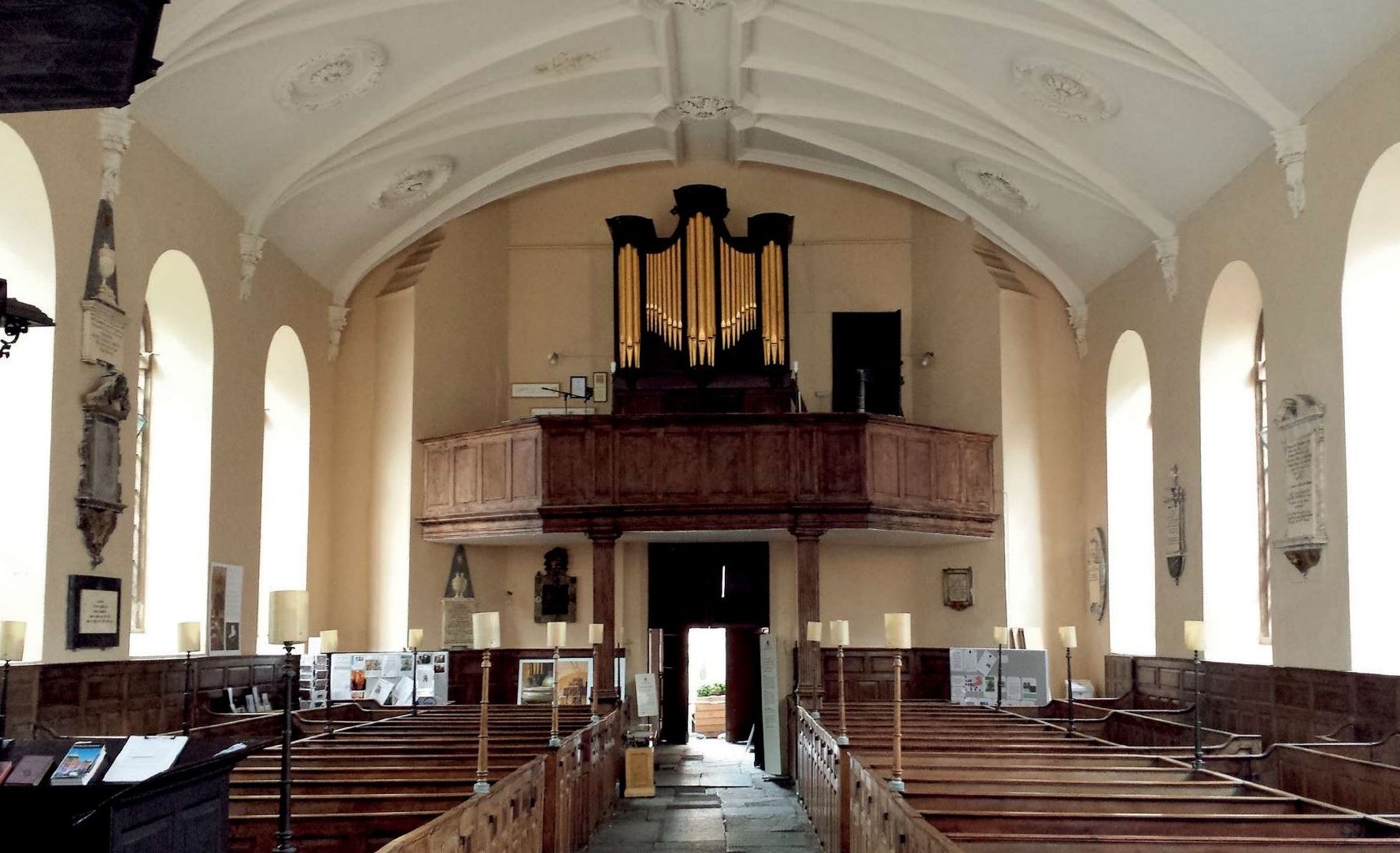 [Image: St Swithun's Church, Worcester. Copyright Carla Pianese.]
A small group was led on a fascinating tour of three of Worcester's Georgian churches by former principal conservation officer, now heritage consultant and chairman of Friends of St Swithun's, Will Scott. The conservation needs of these churches are being addressed through three very different approaches.
St Swithun's Church, completed in 1736 and Grade I listed, is located in the heart of the city centre. The adjacent commercial activity that paid for the original building in the 18th century contributed to it falling out of use as communities moved away from the urban core in the 20th century. In 1977 it passed into the care of the Churches Conservation Trust (CCT).
In 2006 Friends of St Swithun's (FOSS) was formed. It has partnered with the CCT to carry out work on the clock, bell ropes, organ restoration and kitchenette. A series of organ recitals on the 1795/1844 Gray Nicholson organ and reconstructed 'Wetheringsett' Tudor organ are held during the summer months. The church has recently instituted an open-door policy, despite the challenges in an urban environment. Following a successful stage one Heritage Lottery Fund (HLF) bid, FOSS is now embarking on a development project with the CCT's regeneration team to 'take a fresh look at St Swithuns', with plans to create a performance space and hold more community activities.
Old St Martin in the Cornmarket, built in 1772, is still in use for worship by an Anglican Catholic congregation. Despite the challenges of a long interregnum without a priest, the congregation has kept up to date with repairs identified by the inspecting architect, Jane Chamberlain, who showed us around with the church warden, Malcolm Wright. This small faith community has a high level of commitment to its historic building.
Due to limited funds it has decided to phase works through a programme of smaller projects. Recent work has included some reordering to improve level access, and there are plans for a community garden and repairs to the parish hall.
The former parish church of St Nicholas, The Cross, was built in 1735 on Foregate Street. When the diocese decided to close this church for worship in the 1980s, rather than dispose of the impressive Grade II* building, it leased it to a brewery, which is responsible for its repair. This imaginative solution has required the tenants to make adaptations to elements such as the balcony balustrade and pulpit reversible.
St Swithun's and Old St Martin's are both examples of communities that know and care about their buildings, mobilising to find sustainable futures for them, a sign of people power in action. In contrast, St Nicholas' depends on a commercial venture, but gives the opportunity to members of the community to enjoy a landmark building both as a contribution to the streetscape and as a striking venue to dine in.
Angie Creswick.
--Institute of Historic Building Conservation
IHBC NewsBlog
Serious about your career? Stay 'in the know' with IHBC's latest 'Jobs etc.'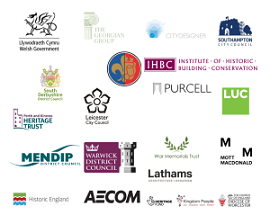 Helping conservation careers and heritage employers across the UK, the IHBC updates readers about recent job and trainee openings on its 'Jobs etc' service.
---
New 'IHBC Toolbox' Research Note on 'Market Intelligence'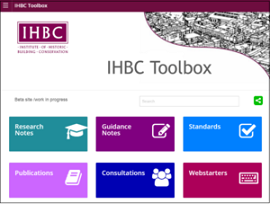 IHBC's first Research Note for 2018 has been posted on our online Toolbox, offering 'Market Intelligence' on England's local authority (LA) conservation-related jobs.
---
HE invites 'Expressions of Interest' for High Streets Heritage Action Zones: Closing 12/07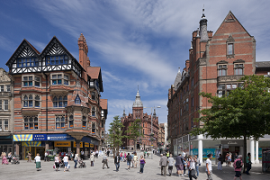 Historic England (HE) is now inviting Expressions of Interest to our High Streets Heritage Action Zones scheme, with the deadline for applications at 12 noon on 12 July.
---
Update on High Streets benefitting from £62M heritage boost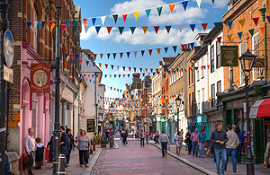 Dozens of locations across the country will benefit from a £62 million fund which will 'bring old buildings back into use and turn them into offices, housing and creative spaces.'
---
Cardiff homelessness: Shipping container conversions to begin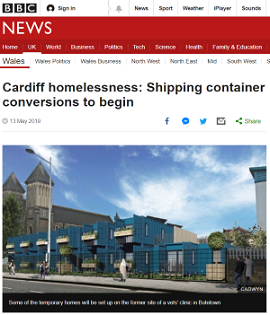 Homeless people in Cardiff could be living in converted shipping containers by the end of the year, BBC News writes.
---
New map of pipes and cables planned – the Underground Asset Register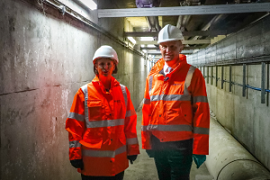 Gov UK has reported that a digital map of underground pipes and cables is to be created, to help save lives and reduce the disruption caused when they are struck by mistake.
---
Huge temporary roof installation at Wentworth Woodhouse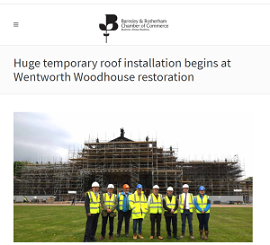 A major milestone has been reached in the restoration of South Yorkshire's Grade I listed Wentworth Woodhouse, with 10,000 sq.m. of scaffolding encasing the stately home.
---
HE announces early career Apprenticeship opportunities across England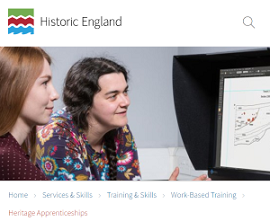 Historic England (HE) has announced early career (Assistant level) apprenticeship openings for future historic environment conservation specialists across England.
---
London could be a forest of derelict residential towers, warns ex-planning chief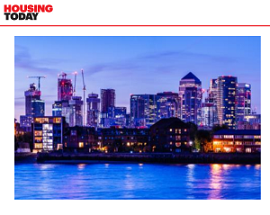 Peter Rees, former chief planning officer for the City of London, warns massive refurbishment costs could lead to empty buildings across the cityscape.
---
ESPON publishes policy report on adapting cities for ageing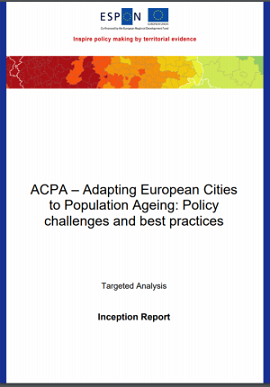 The European population is ageing rapidly, and this is particularly evident in the cities. According to Eurostat, the number of people aged 65 and over will almost double from 17% to 30% by 2060, and those aged 80 and over will rise from 5% to 12%.
---
---
---