Tecton structures at Dudley Zoo
This article describes a visit by The Institute of Historic Building Conservation (IHBC) in 2016. It is based on an article that originally appeared in Context 146, published by IHBC in September 2016 and compiled from reports by Sara Crofts, Claire Gayle and Rosamund Worrall.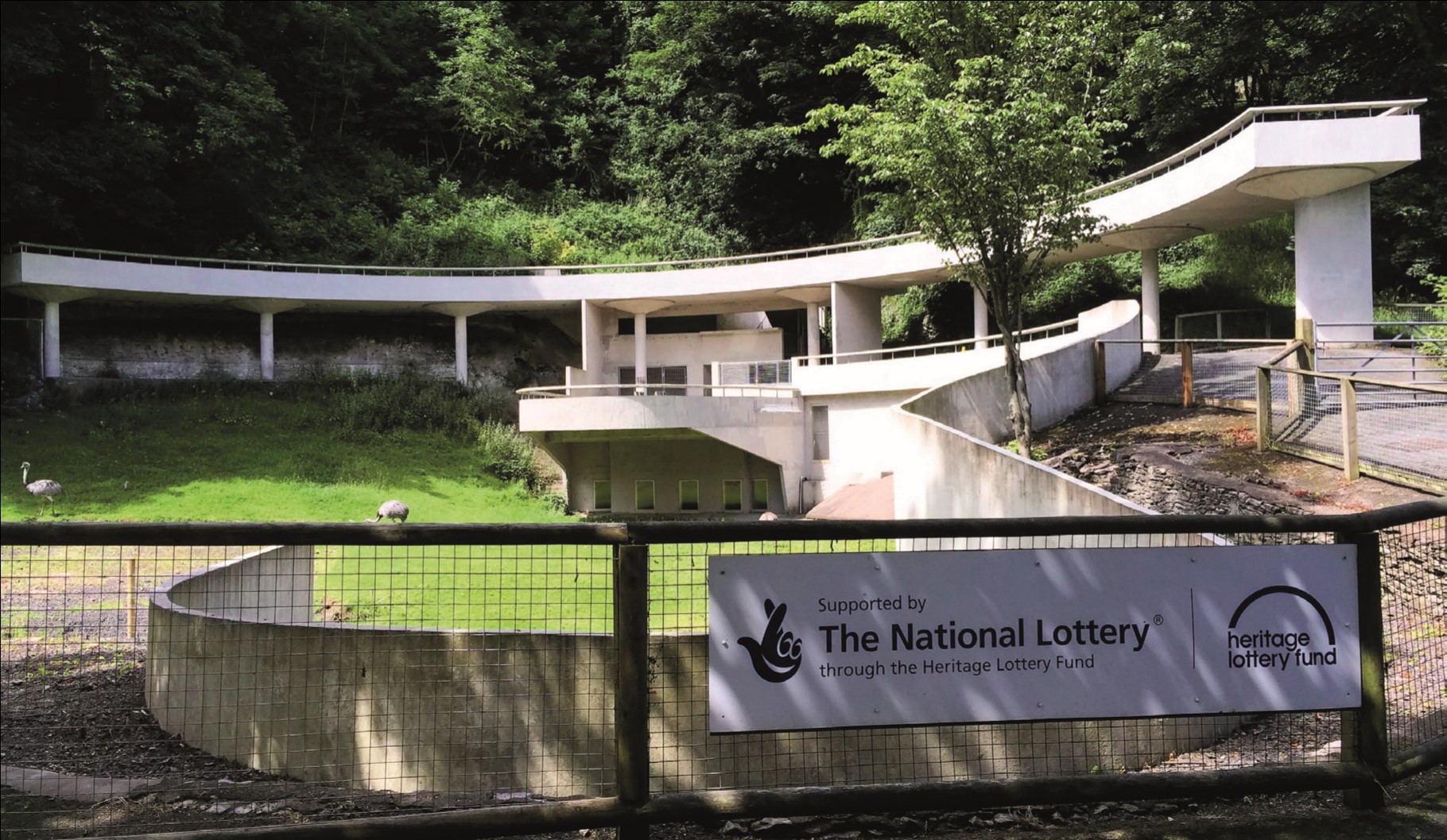 [Image: Tecton structures at Dudley Zoo: The bear pit. Copyright Sara Crofts]
The IHBC visit to Dudley Castle and Zoological Gardens was led by architect Larry Priest with input from construction supervisor Carlo Diponio. Priest talked through the repair of four of the 1935-37 Tecton-designed structures, part of a wider heritage lottery funded £1.15 million project to upgrade the facilities at the zoo.
The visitors were deeply impressed by the team's thoughtful approach to the necessary repairs. Happily, the design team was not under pressure in terms of time, so they could afford to carry out thorough investigative works. The structures were painstakingly cleaned and examined in order to fully understand their construction, including the important use of colour revealed through extensive paint analysis. This allowed detailed specifications for the repair processes to be worked up, and essentially de-risked the project.
Specialist manufacturers were asked for advice on appropriate surface treatments as the team was keen to ensure the Tecton structures retained something close to their original appearance. Innovative thinking was needed to find structural solutions that would allow maximum retention of the existing fabric, leading to the novel use of carbon-fibre as reinforcement.
In every respect this project has been pragmatic – repairs remain visible and the shortcomings of the essentially 'temporary' prototype structures have been fully recognised. Techniques, tools and methodologies have been carefully recorded to ensure the lessons learned can be applied to future phases of repair. In essence this is a work in progress, but the visitors were hugely inspired by the passion and commitment of everyone involved.
Discussions were had about the compatibility of the structures with modern requirements for animal habitats. While the Bear Ravine may no longer be appropriate for bears, it is currently occupied by large birds.
Following exploration of the Tecton structures, Chris Hunt explained the innovative ways in which Purcell has been undertaking condition surveys of impressive castles, such as Harlech, Beaumaris and Dudley, which overlooks the zoo and surrounding area. These methods included mobile elevated work platforms (MEWP) and drones to assess inaccessible places, particularly those where the construction may not be sound enough for professionals to trudge around. The presentation demonstrated how advances in technology can assist heritage professionals in their work.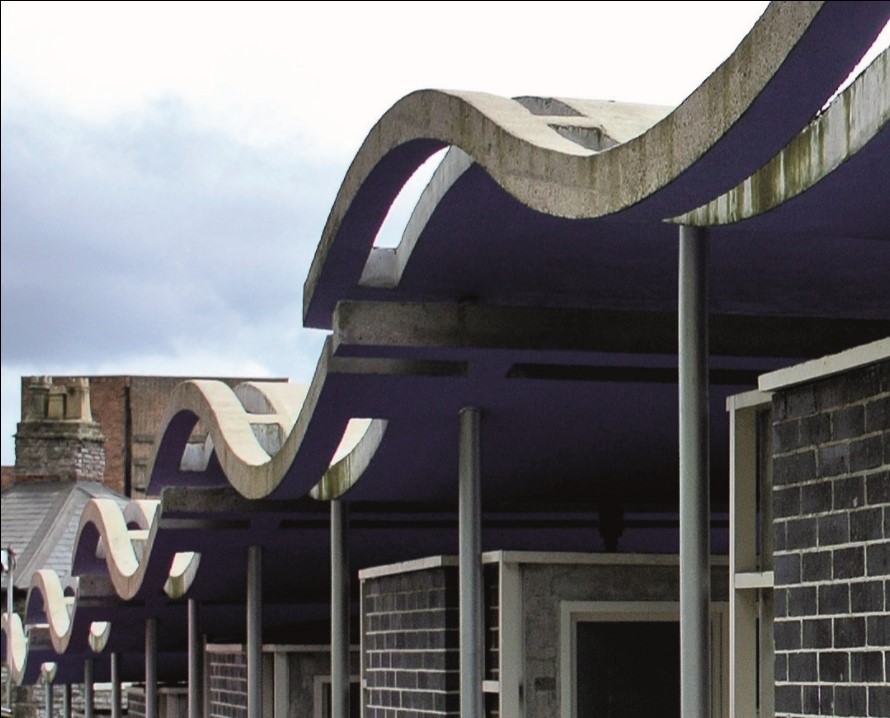 [Image: Tecton structures at Dudley Zoo: The wavy roofs of the entrance booths. Copyright Tom Hunter]
--user:Institute of Historic Building Conservation
IHBC NewsBlog
IHBC President reminds on nominations for 2018 Marsh Awards – closing 28 Feb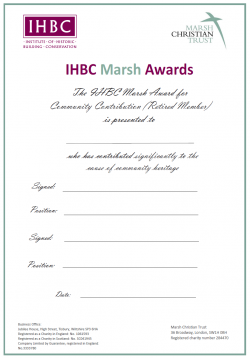 IHBC President David McDonald is encouraging members to consider nominations for the newly launched Marsh Awards.
---
IHBC - Heritage from the doorstep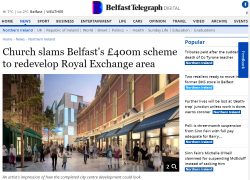 Church slams Belfast's £400m regen scheme due to 'lack of attention to… preserving or enhancing character'.
---
IHBC CPD reminder – Historic England Heritage Planning Case Database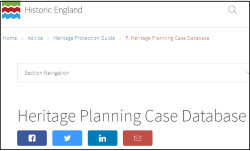 HE publishes database to search for appeal and call-in decisions on planning permission affecting heritage assets and listed building consent in England.
---
Cadw research update on preservation of listed buildings in disrepair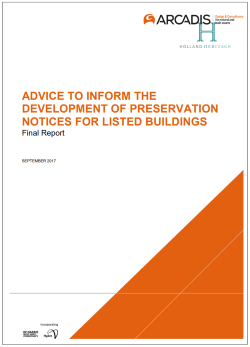 The research relates to how the Historic Environment (Wales) Act 2016 can allow Welsh Ministers make regulations to give LAs new powers to issue 'preservation notices'.
---
Scottish Government publish key findings from the SHCS 2016

Key findings from the Scottish House Condition Survey (SHCS) 2016, include energy efficiency ratings, carbon emissions, Scottish Housing Quality Standard and disrepair.
---
Threat of legal action leads NP to defer planning decision on new homes for locals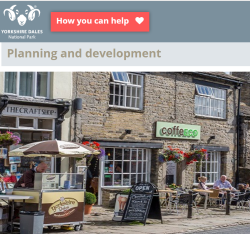 Yorkshire Dales National Park Authority has deferred a decision on whether to grant planning permission for five new, affordable homes in Bainbridge for local people.
---
Latest SPAB Briefing series available to download - Disaster and Recovery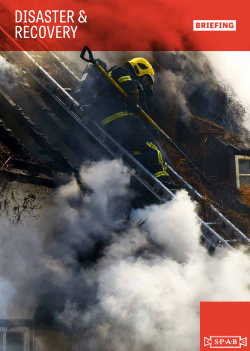 Briefings offer cutting-edge information to help both owners and building professionals.
---
Income cannot plug gaps from funding cuts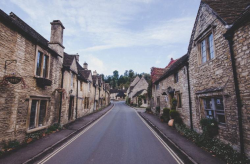 England's Local Government Association has responded to the provisional Local Government Finance Settlement published recently.