Tecton structures at Dudley Zoo
This article describes a visit by The Institute of Historic Building Conservation (IHBC) in 2016. It is based on an article that originally appeared in Context 146, published by IHBC in September 2016 and compiled from reports by Sara Crofts, Claire Gayle and Rosamund Worrall.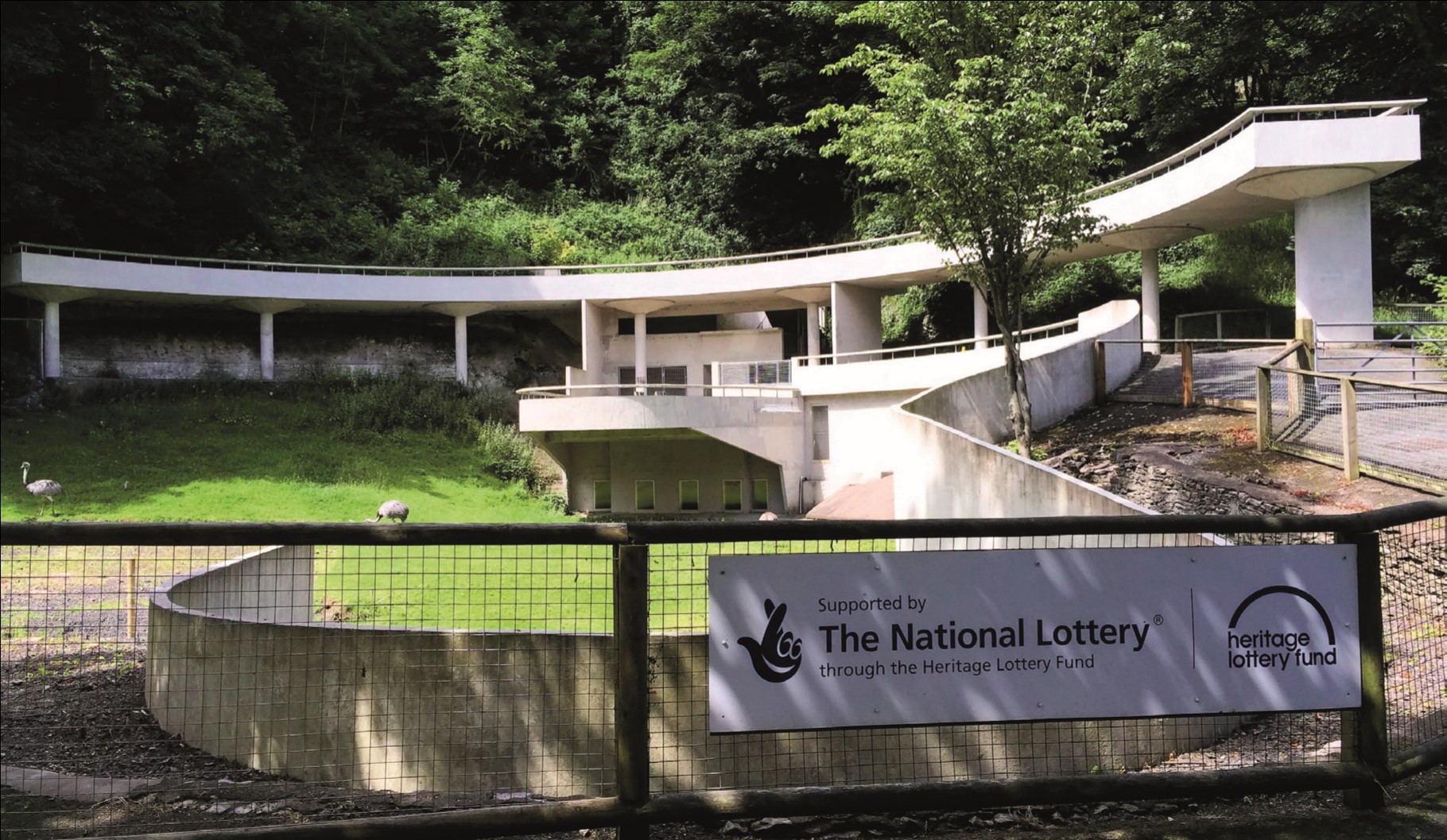 [Image: Tecton structures at Dudley Zoo: The bear pit. Copyright Sara Crofts]
The IHBC visit to Dudley Castle and Zoological Gardens was led by architect Larry Priest with input from construction supervisor Carlo Diponio. Priest talked through the repair of four of the 1935-37 Tecton-designed structures, part of a wider heritage lottery funded £1.15 million project to upgrade the facilities at the zoo.
The visitors were deeply impressed by the team's thoughtful approach to the necessary repairs. Happily, the design team was not under pressure in terms of time, so they could afford to carry out thorough investigative works. The structures were painstakingly cleaned and examined in order to fully understand their construction, including the important use of colour revealed through extensive paint analysis. This allowed detailed specifications for the repair processes to be worked up, and essentially de-risked the project.
Specialist manufacturers were asked for advice on appropriate surface treatments as the team was keen to ensure the Tecton structures retained something close to their original appearance. Innovative thinking was needed to find structural solutions that would allow maximum retention of the existing fabric, leading to the novel use of carbon-fibre as reinforcement.
In every respect this project has been pragmatic – repairs remain visible and the shortcomings of the essentially 'temporary' prototype structures have been fully recognised. Techniques, tools and methodologies have been carefully recorded to ensure the lessons learned can be applied to future phases of repair. In essence this is a work in progress, but the visitors were hugely inspired by the passion and commitment of everyone involved.
Discussions were had about the compatibility of the structures with modern requirements for animal habitats. While the Bear Ravine may no longer be appropriate for bears, it is currently occupied by large birds.
Following exploration of the Tecton structures, Chris Hunt explained the innovative ways in which Purcell has been undertaking condition surveys of impressive castles, such as Harlech, Beaumaris and Dudley, which overlooks the zoo and surrounding area. These methods included mobile elevated work platforms (MEWP) and drones to assess inaccessible places, particularly those where the construction may not be sound enough for professionals to trudge around. The presentation demonstrated how advances in technology can assist heritage professionals in their work.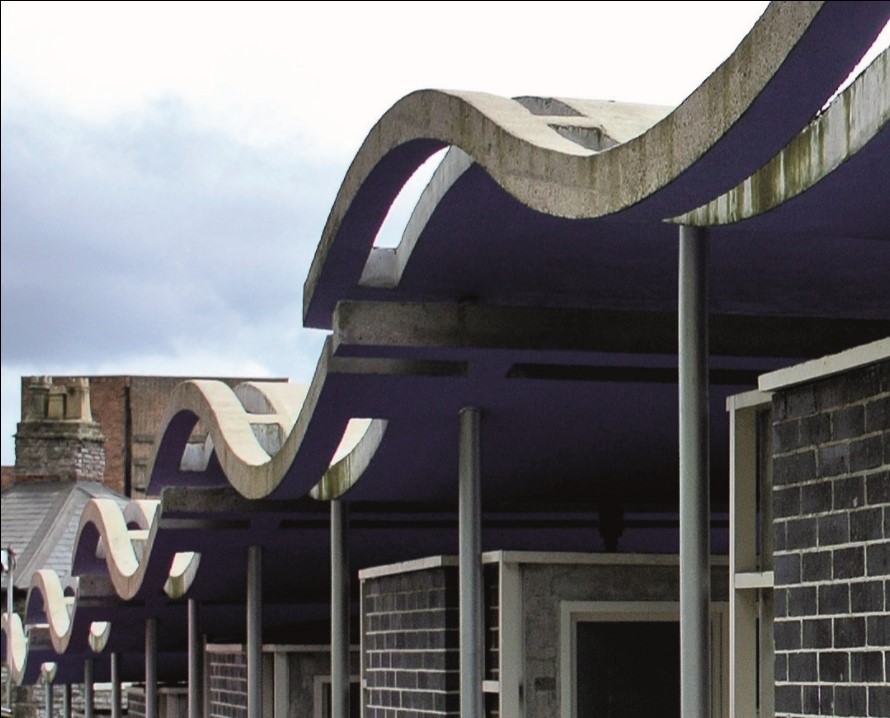 [Image: Tecton structures at Dudley Zoo: The wavy roofs of the entrance booths. Copyright Tom Hunter]
--user:Institute of Historic Building Conservation
Featured articles and news
IHBC NewsBlogs now open for comments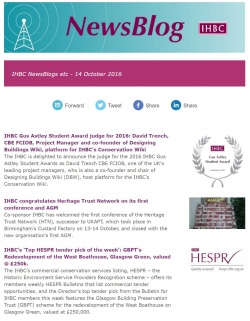 The IHBC has now opened its celebrated NewsBlog service to user comments, so members and users can open, join and extend the discussions around our news items.
---
IHBC HESPR tender pick of the week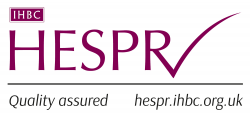 This week's Director's top pick for IHBC members features a call from Fenland District Council for archaeology, building investigation and community engagement.
---
IHBC Context CPD tale of two traumas - The importance of conservation expertise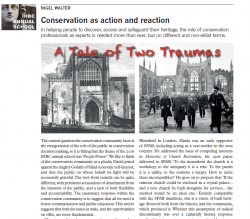 In helping people to discover, access and safeguard their heritage, the role of conservation professionals as experts is needed more than ever, says Nigel Walter.
---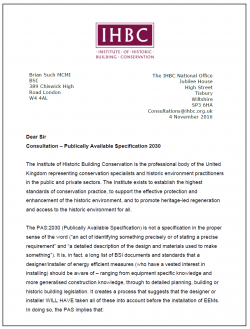 The BSI consulted on two Publically Available Specifications on energy efficiency measure (EEM) installation.
---
Churchill Barriers to be listed

Second World War structures at Scapa Flow have been recognised as being of national importance by Historic Environment Scotland.
---
Neighbourhood Planning Bill 2016 - 2017 – Committee Stage amendments
The Bill was amended during its Committee stage in the House of Commons, and a number of Government new clauses were added in relation to local plan making.
---
Complete Historic Environment Scotland survey
Historic Environment Scotland (HES) has announced a national campaign to find out what heritage means to the people of Scotland as part of the 2017 Year of History, Heritage and Archaeology.
---
Heating and energy-related reports for retro-fit projects
The UK government has published several reports on retro-fit issues for historic buildings.
---
US Embassy scheme receives conditional planning permission
Qatari-backed hotel scheme for the Grade II listed building in Mayfair will include 137 bedrooms, additional restaurants, retail and events space.
---
The pros and cons of crowdfunding architectural projects
A CLAD magazine feature discusses how crowdfunding can help get projects started and allow architects to be proactive.
---
Hidden paintings found at the Guild Chapel in Stratford upon Avon
Conservators have conclude it is one of the few places in Europe to have an almost complete medieval decorative scheme still in situ.
---
ebulletin&utm_campaign=c19f6a8b87-EMAIL_CAMPAIGN_2016_11_16&utm_medium=email&utm_term=0_56a3992b07-c19f6a8b87-129752081 Scottish Civic Trust calls for entries to My Place Awards
Community groups have been asked to nominate favourite new buildings, conservation projects and people in its annual awards (closing date 31 January 2017).
---
The Design Museum - regenerating a 1960s architectural icon
Museums Heritage says that after almost five years of restoration and refurbishment, the Grade II* Design Museum has been transformed into a modern multi-purpose space.
---
Property Flood Resilience Action Plan out
An independent report has been issued relating to flood protection, aiming to help with flood resilience.