Snowdon Aviary, London Zoo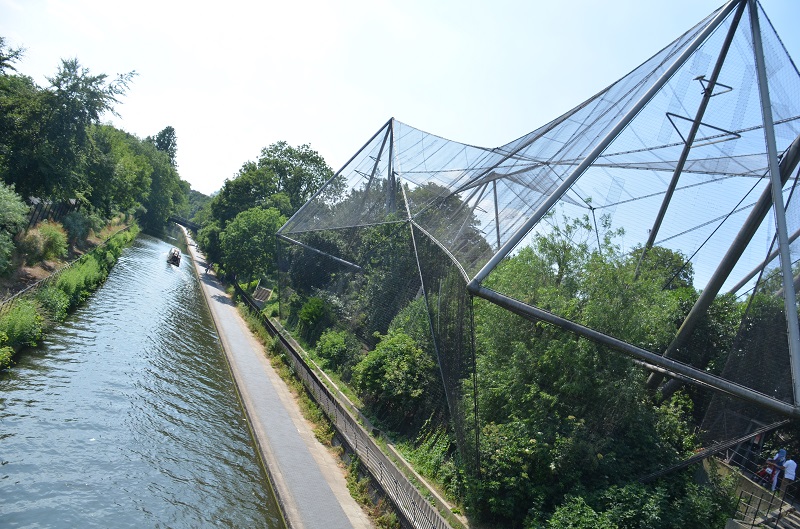 Snowdon Aviary is a Grade II listed structure in London Zoo. It was conceived by Lord Snowdon, designed by Cedric Price, Frank Newby, and Antony Armstrong-Jones, and built in 1964.
When it opened in 1965 it was Britain's first walk-through aviary. The iconic design, which is a prominent feature on the Regent's Canal and from Primrose Hill, was inspired by the graceful movements of birds.
In November 2016, the Zoological Society of London (ZSL) announced that Foster + Partners are to overhaul the aviary, transforming it into a walk-through primate enclosure. This work will remove the aviary from Historic England's At Risk Register.
In September 2017, it was announced that Westminster Council had given their go-ahead for the project.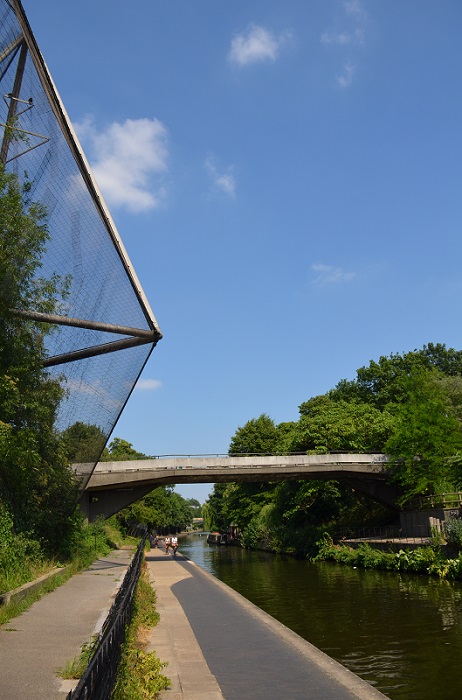 Earlier in 2016, ZSL secured the first stage of a Heritage Lottery Fund (HLF) grant for the initial research and planning phase for modernising the aviary. The total cost of the project is estimated at £7.1 million, and ZSL is offering a range of sponsorship opportunities to enable the build.
ZSL's Zoological Director, Professor David Field said:
"ZSL London Zoo has a long history of leading the way in architecture and design and has many listed buildings that have stood the test of time.
"We're thrilled to have appointed Foster + Partners to work on the landmark Snowdon Aviary. It's fitting that a structure with such a unique history should be given new life by a world-class firm with such a strong heritage. Our most ambitious project to date, the new Aviary will reflect our decades of animal expertise and delivering innovative visitor experiences."
Norman Foster, Chairman and Founder, Foster + Partners said:
"We are honoured and delighted to be working on the redevelopment of the Snowdon Aviary – a rare example of a completed work by Cedric Price. I also have a particular personal affection for it as it shows most strongly the influence of our mutual friend and mentor Buckminster Fuller.
"The redevelopment of the Aviary is a unique opportunity to preserve this exceptional structure and the legacy of pioneering architecture at ZSL London Zoo. It will be a great privilege to be able to contribute to the tradition of contemporary architectural additions at one of London's most cherished institutions."
To donate and keep up to date with the project, visit ZSL.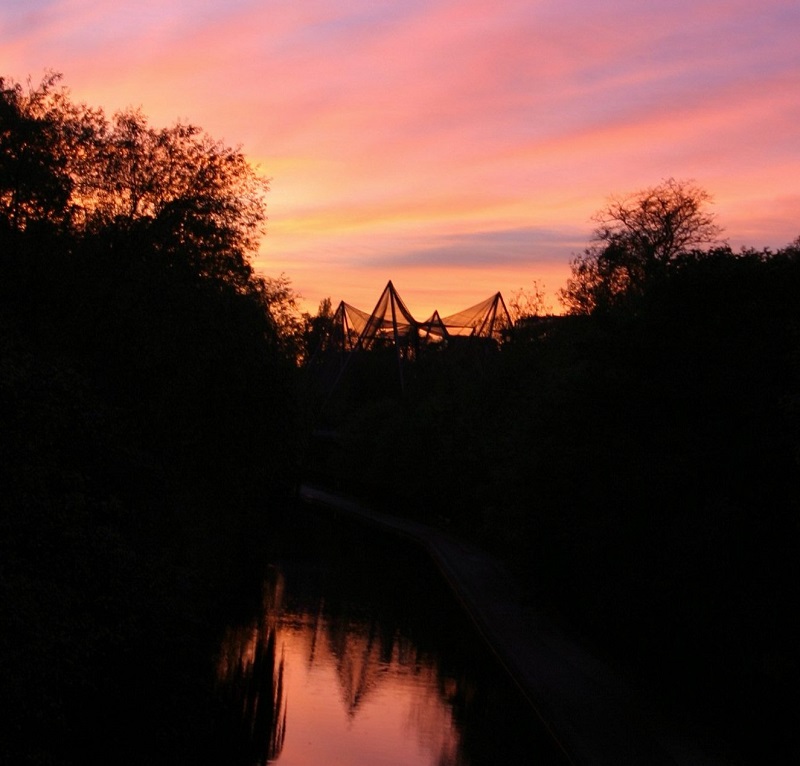 (Images © Daniel Sprawson)
In March 2019, £7m plans to revamp the Aviary went out to tender.
[edit]
Find out more
IHBC NewsBlog
Looking Ahead to IHBC's Brighton 2020 School – 'Old towns : New futures'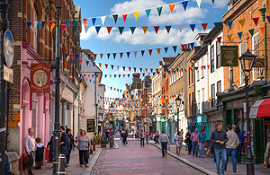 The Office for National Statistics (ONS) and Ordnance Survey (OS) have collaborated to identify high streets in Great Britain with new data survey analysis & interactive maps.
---
Dramatic pictures show structure lifted onto roof of Nottingham's 'most secret' building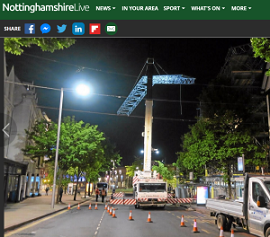 Dramatic pictures show the moment a huge temporary framework was added to one of Nottingham's most beautiful historic buildings, Bromley House.
---
Victorian Society kick starts 'Top 10 Most Endangered Buildings Campaign'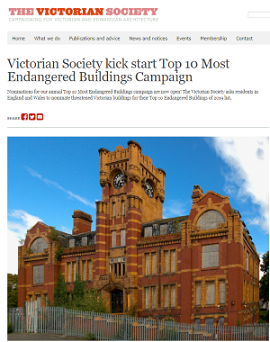 Nominations are now open, as the Victorian Society asks residents in England and Wales to nominate threatened Victorian buildings for their Top 10 Endangered Buildings of 2019.
---
'Building a safer future' – consultation on reform of the building safety regulatory system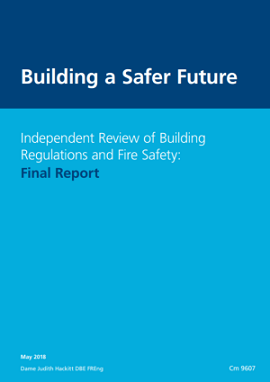 England's Ministry of Housing Communities and Local Government (MHCLG) seeks views on proposals for a radically new building and fire safety system.
---
Plastic road built on new housing development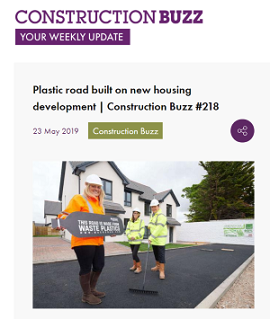 Springfield Properties has become the UK's first house builder to use waste plastic to build a road on a housing development.
---
Historic building that exported lace around the world restored to its former glory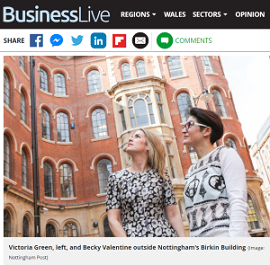 One of Nottingham's most cherished Victorian buildings, The Birkin Building designed by Thomas Chamber Hine in 1855 in Nottingham's Lace Market, has been restored.
---
Ramboll report finds clients underestimate economic value of sustainability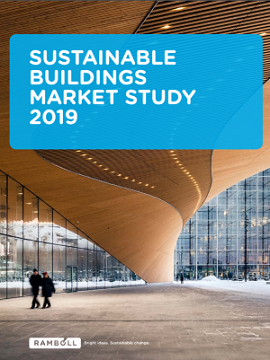 A recent Ramboll study indicates that rental yield and property values are underrated, as developers and investors underestimate the value of producing sustainable buildings.
---
England's 'HODs' celebrates 25th anniversary, from 13 to 22 September 2019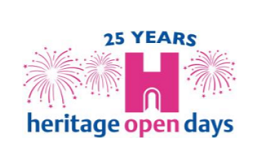 This year, England's Heritage Open Days (HODs) is celebrating its 25th anniversary with a raft of new initiatives and partners, focusing on this year's theme of 'People Power'.
---
---
---