Snowdon Aviary, London Zoo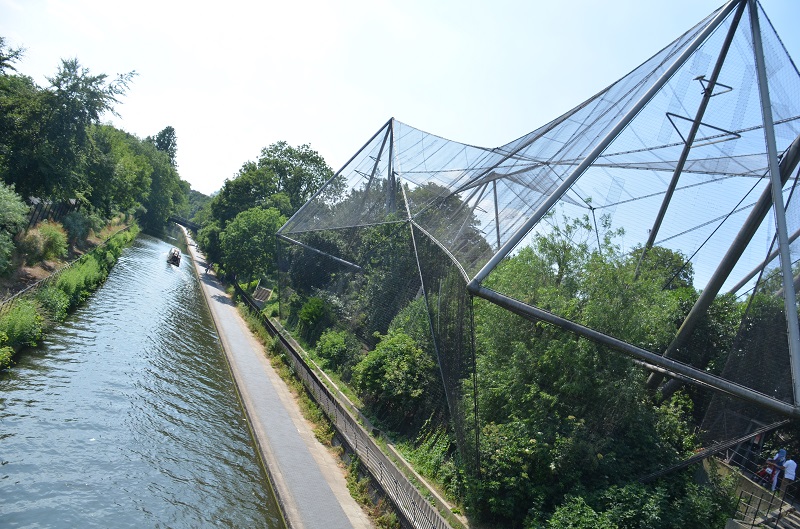 Snowdon Aviary is a Grade II listed structure in London Zoo. It was conceived by Lord Snowdon, designed by Cedric Price, Frank Newby, and Antony Armstrong-Jones, and built in 1964.
When it opened in 1965 it was Britain's first walk-through aviary. The iconic design, which is a prominent feature on the Regent's Canal and from Primrose Hill, was inspired by the graceful movements of birds.
In November 2016, the Zoological Society of London (ZSL) announced that Foster + Partners are to overhaul the aviary, transforming it into a walk-through primate enclosure. This work will remove the aviary from Historic England's At Risk Register.
In September 2017, it was announced that Westminster Council had given their go-ahead for the project.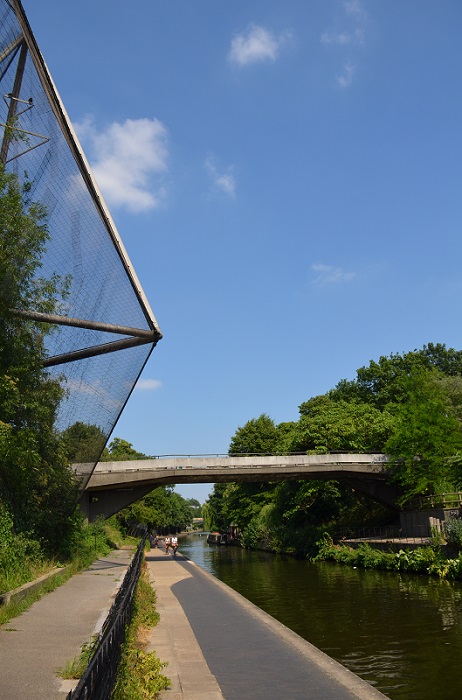 Earlier in 2016, ZSL secured the first stage of a Heritage Lottery Fund (HLF) grant for the initial research and planning phase for modernising the aviary. The total cost of the project is estimated at £7.1 million, and ZSL is offering a range of sponsorship opportunities to enable the build.
ZSL's Zoological Director, Professor David Field said:
"ZSL London Zoo has a long history of leading the way in architecture and design and has many listed buildings that have stood the test of time.
"We're thrilled to have appointed Foster + Partners to work on the landmark Snowdon Aviary. It's fitting that a structure with such a unique history should be given new life by a world-class firm with such a strong heritage. Our most ambitious project to date, the new Aviary will reflect our decades of animal expertise and delivering innovative visitor experiences."
Norman Foster, Chairman and Founder, Foster + Partners said:
"We are honoured and delighted to be working on the redevelopment of the Snowdon Aviary – a rare example of a completed work by Cedric Price. I also have a particular personal affection for it as it shows most strongly the influence of our mutual friend and mentor Buckminster Fuller.
"The redevelopment of the Aviary is a unique opportunity to preserve this exceptional structure and the legacy of pioneering architecture at ZSL London Zoo. It will be a great privilege to be able to contribute to the tradition of contemporary architectural additions at one of London's most cherished institutions."
To donate and keep up to date with the project, visit ZSL.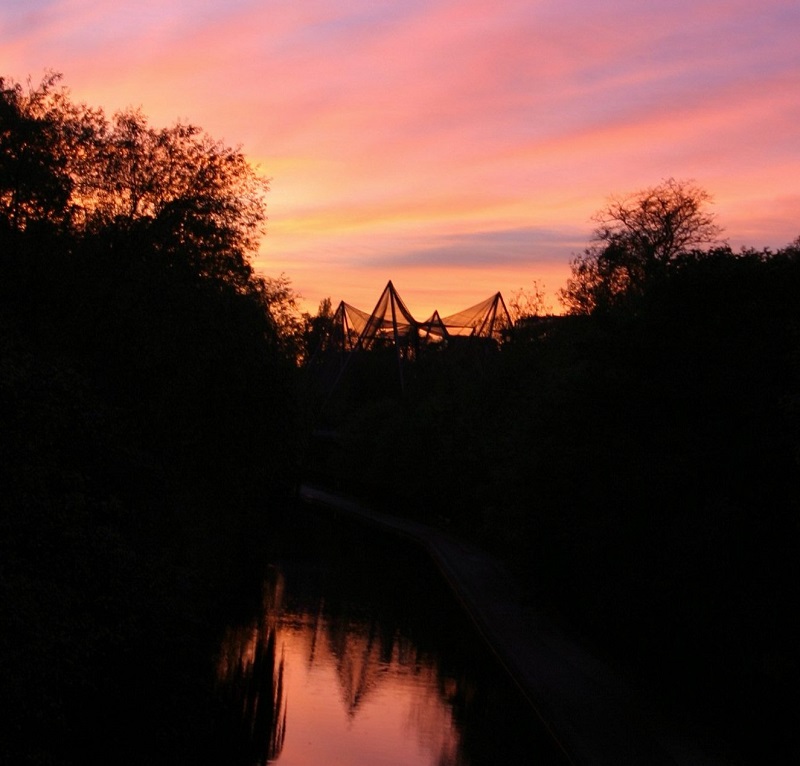 (Images © Daniel Sprawson)
In March 2019, £7m plans to revamp the Aviary went out to tender.
[edit]
Find out more
IHBC NewsBlog
---
Stay 'in the know' about recent job and trainee openings with IHBC's latest 'Jobs, etc.'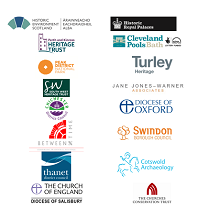 March updates include Scottish trainee opportunities in HES, and QS and PM openings in HRP. Sign up for free alerts today.
---
IHBC HESPR top pick from £400k+ costed work this week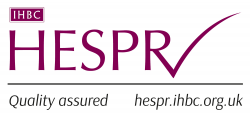 NE Lincs seeks appraisal and business planning team for regen, Port of Grimsby 08/04, value £50k
---
Tailored Review of Historic England: Closing 9 May

The Department for Digital, Culture Media and Sport (DCMS) is conducting a tailored review of Historic England – so to help inform this review, DCMS seeks feedback through an online survey closing on 9 May.
---
Degree apprenticeship for town planners gets green light from Government


The first degree-level apprenticeship to train Chartered Town Planners in England has been approved by the Government, with employers in England able to recruit candidates.
---
Councils fear Swansea construction giant's collapse could be 'Welsh Carillion'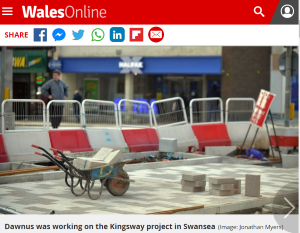 LocalGov new has reported on how the collapse of Dawnus Construction could be a 'Welsh Carillion'.
---
Civic Voice provides evidence to the England's Building Better Commission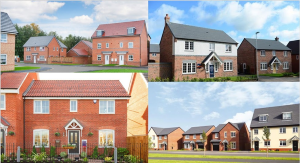 Civic Voice has presented evidence to the Government's Building Better, Building Beautiful Commission.
---
Find HESPR members' offices using the IHBC's new map-based search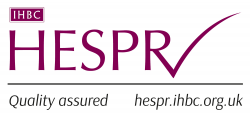 IHBC members, colleagues and client bodies can now find the office locations of HESPR members using our new map-based facility.
---
IHBC Gus Astley Student Awards update - See the benefits through online testimonials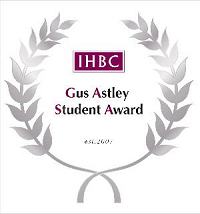 See how 2018 winners have secured places on Nottingham's 2019 School: 'Heritage, Risk and Resilience', 4-6 July, while entries for 2019 close on July 31.
---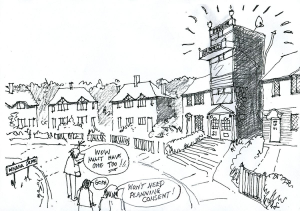 As the government plans to bring forward most of its controversial package of new permitted development rights (PDR) and use class uses Civic Voice raises the deep concerns of local communities.
---
RICS highlights the 'High Street' dilemma: How to save the UK high street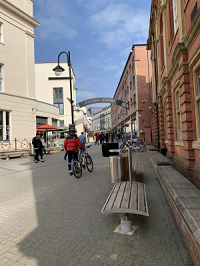 RICS has featured an article from its Modus publication on town centres that asks if there is 'any purpose in 'defending' something once its economic purpose fades?'.
---
Committee calls for public inquiry into GSA fires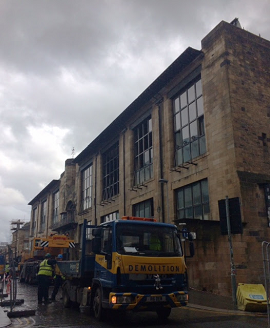 The circumstances surrounding the two fires at the Glasgow School of Art's Mackintosh Building should be the subject of a public inquiry with judicial powers argued an inquiry into the issue by MSPs on the Culture, Tourism, Europe and External Affairs Committee.
---
Appointment of new BRE Group CEO: Gillian Charlesworth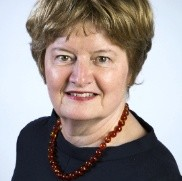 BRE Group has appointed a new Group Chief Executive, Gillian Charlesworth, currently a member of the Global Executive team of the RICS, to succeed Niall Trafford.
---