Malvern station, priory and other buildings
This article describes a tour by the Institute of Historic Building Conservation (IHBC) in 2016.
---
Great Malvern was not a place of much significance until the mid-18th century, when the medicinal qualities of its waters were first widely appreciated (although they had been noted long before by the Benedictines who occupied the priory). And it was not until a century later, with the arrival of Dr Wilson's hydropathic treatment, in 1845, followed a few years later by the Worcester and Hereford Railway, that the place attained its heyday. Fittingly the tour arrived by train.
To sum up in advance, it was a day of architectural oddities, not least because Malvern's leading architect of the late 19th century, EW Elmslie, was a man of eclectic style and vision. The station is his, with its ornate ironwork and The Worm, a long passage, now derelict, enclosed with a barrel-vault of corrugated iron, for transporting luggage unseen to the adjacent hotel. The hotel (1860), also by Elmslie, is a gothic edifice with 100 bedrooms now finding beneficial use as a school. Elmslie's own house, recently restored for family use, is also interesting, with its attached music room and Elgarian associations.
The whole area of the hillside between the station and the former priory, in what is now the town centre, is awash with interesting villas. They generally follow the evolving architectural fashions of the 19th and early 20th centuries, but often with a mixing of styles and with whimsical flourishes, especially in chimneys and bargeboards. It is to be supposed that the architects of these country residences for the well-to-do were encouraged by their clients to let their hair down, or include features that they might have baulked at had the buildings been nearer London and within its critical ambit. But the original 'planning' rules for the area, in which no two villas were to be the same or to face each other, has resulted in a very pleasing and mature suburb that has absorbed a great deal of later infill without any real loss of character.
Further up the hill, nearer the town centre, the notable buildings tend to be from earlier in the 19th century, from a period when Malvern was still promoting its qualities against other spa towns and needed an architectural splendour to match. Hence, for example, the grand, classical Park View hydropathic establishment of 1845, now apartments.
Of the former priory, just two buildings remain. One is the former 15th- century gatehouse, which has survived into the 20th century through a long history of reuse and restorations. Fittingly now housing the town's museum, it has recently emerged from its latest round of restoration. The other survival is the large and magnificent Priory Church. This is, unusually for a monastic church, almost entirely perpendicular (1420-60). To quote Pevsner, 'only the most inquisitive student will discover anything earlier'. The church was saved at the Reformation by being bought for £20 by the town.
We set about being 'inquisitive students' in the garden of the adjacent hotel on the south side, where the cloister once stood, but the all-too-obvious jumbled mass of elements from earlier periods made good in various restorations defeated our casual analysis. The stones of the rest of the priory, one presumes, are now embodied in the many post-Reformation buildings in the town centre.
---
Our thanks to Louisa Davidson, Jacob Rock and Brian Iles for this extremely interesting tour. James Caird.
--Institute of Historic Building Conservation
IHBC NewsBlog
Mapping tool for unused construction materials launched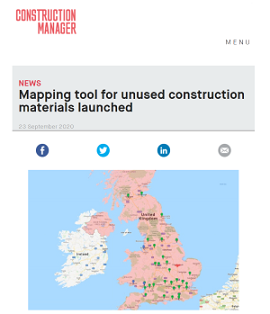 A mapping tool that provides contractors and their suppliers with a central database of local Materials Exchange Platform (MEP) projects to help cut waste by finding a home for unused materials has been launched.
---
'Unusual' WW2 sites listed and upgraded to mark 80th anniversary of Battle of Britain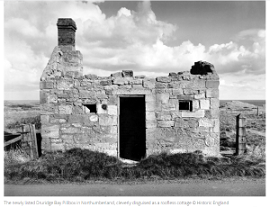 An air raid shelter, a pillbox cleverly disguised as a roofless cottage, a rare Chain Home radar defence tower, and a war memorial have been granted protection.
---
Derby City Council plans to knock down the 43-year old Assembly Rooms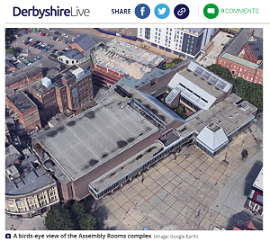 A planning application has been submitted by Derby City Council to knock down the Assembly Rooms – which has played host to the likes of Elton John, Iron Maiden, Take That, etc.
---
RIBA launches new contracts for the provision of conservation architectural services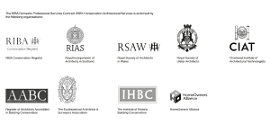 Specifically tailored for conservation projects, the Royal Institute of British Architects (RIBA) has launched two brand new professional services contracts.
---
Liverpool Mayor blocks £5m zip wire plan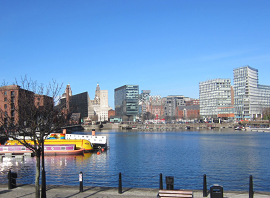 Liverpool Mayor Joe Anderson has made a dramatic intervention into the zip wire row which has divided people, politicians and businesses in the city.
---
Big Ben's roof is revealed as conservation work continues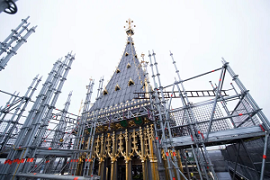 The roof of the Elizabeth Tower (also known as Big Ben) is slowly becoming visible again from 28 September 2020, as part of the scaffolding is removed.
---
Discover webinars, lectures, training, and other events via IHBC's CPD Circular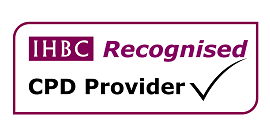 The IHBC lists quality providers of education and learning in the historic built environment, and emails a monthly recap of their upcoming events.
---
Denmark's 300-year-old homes of the future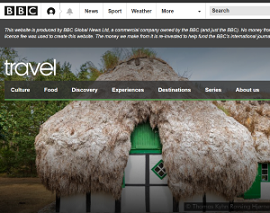 On Læsø, houses are thatched with thick, heavy bundles of silvery seaweed that have the potential to be a contemporary building material around the world.
---
Upcoming Heritage Open Days to feature in-person and online events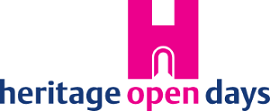 For the first time in its history, England's largest festival of heritage and culture will feature online events as well as in-person activities. Heritage Open Days (HODs) returns in September, thanks to support from players of People's Postcode Lottery.
---
RSA report 'Heritage for inclusive growth' published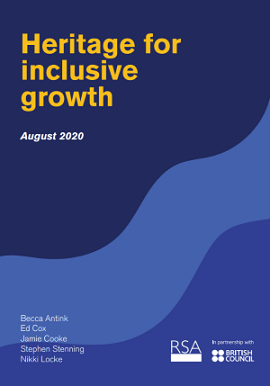 The Royal Society for the encouragement of Arts, Manufactures and Commerce (RSA) shows the scale of the 'missed opportunity' if we continue to separate heritage policymaking and economic policymaking.
---