Malvern station, priory and other buildings
This article describes a tour by the Institute of Historic Building Conservation (IHBC) in 2016.
---
Great Malvern was not a place of much significance until the mid-18th century, when the medicinal qualities of its waters were first widely appreciated (although they had been noted long before by the Benedictines who occupied the priory). And it was not until a century later, with the arrival of Dr Wilson's hydropathic treatment, in 1845, followed a few years later by the Worcester and Hereford Railway, that the place attained its heyday. Fittingly the tour arrived by train.
To sum up in advance, it was a day of architectural oddities, not least because Malvern's leading architect of the late 19th century, EW Elmslie, was a man of eclectic style and vision. The station is his, with its ornate ironwork and The Worm, a long passage, now derelict, enclosed with a barrel-vault of corrugated iron, for transporting luggage unseen to the adjacent hotel. The hotel (1860), also by Elmslie, is a gothic edifice with 100 bedrooms now finding beneficial use as a school. Elmslie's own house, recently restored for family use, is also interesting, with its attached music room and Elgarian associations.
The whole area of the hillside between the station and the former priory, in what is now the town centre, is awash with interesting villas. They generally follow the evolving architectural fashions of the 19th and early 20th centuries, but often with a mixing of styles and with whimsical flourishes, especially in chimneys and bargeboards. It is to be supposed that the architects of these country residences for the well-to-do were encouraged by their clients to let their hair down, or include features that they might have baulked at had the buildings been nearer London and within its critical ambit. But the original 'planning' rules for the area, in which no two villas were to be the same or to face each other, has resulted in a very pleasing and mature suburb that has absorbed a great deal of later infill without any real loss of character.
Further up the hill, nearer the town centre, the notable buildings tend to be from earlier in the 19th century, from a period when Malvern was still promoting its qualities against other spa towns and needed an architectural splendour to match. Hence, for example, the grand, classical Park View hydropathic establishment of 1845, now apartments.
Of the former priory, just two buildings remain. One is the former 15th- century gatehouse, which has survived into the 20th century through a long history of reuse and restorations. Fittingly now housing the town's museum, it has recently emerged from its latest round of restoration. The other survival is the large and magnificent Priory Church. This is, unusually for a monastic church, almost entirely perpendicular (1420-60). To quote Pevsner, 'only the most inquisitive student will discover anything earlier'. The church was saved at the Reformation by being bought for £20 by the town.
We set about being 'inquisitive students' in the garden of the adjacent hotel on the south side, where the cloister once stood, but the all-too-obvious jumbled mass of elements from earlier periods made good in various restorations defeated our casual analysis. The stones of the rest of the priory, one presumes, are now embodied in the many post-Reformation buildings in the town centre.
---
Our thanks to Louisa Davidson, Jacob Rock and Brian Iles for this extremely interesting tour. James Caird.
--Institute of Historic Building Conservation
IHBC NewsBlog
IHBC, CIfA, IEMA launch Principles of Cultural Heritage Impact Assessment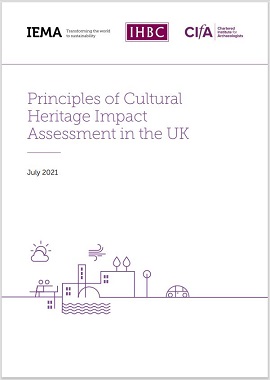 The joint-institute document aims to help maintain cultural heritage by providing a consistent framework across different sectors & geographies
---
Enter Now to Win: IHBC's GASA Awards 2021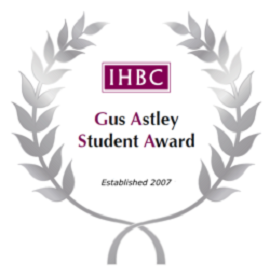 IHBC's Gus Astley Student Awards 2021: Win £500 and a place on IHBC's 2022 Aberdeen School with your built environment/heritage coursework, closes 31/07!
---
Former Harris meat factory mansion in Calne, Wilts, to be restored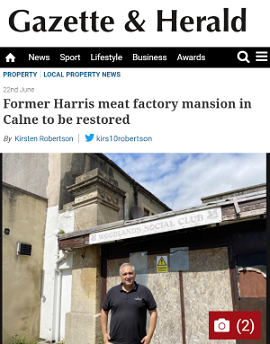 The last remaining buildings on the site of the Harris meat factory family's historic mansion are being restored to their former glory and converted into new homes.
---
CICV Forum introduces professional indemnity insurance guide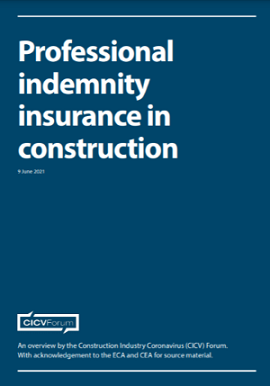 The Construction Industry Coronavirus Forum (CICV Forum) has unveiled a new guide to the crucial and increasingly complex issue of professional indemnity insurance (PII).
---
The World Heritage Committee(WHC): Liverpool should lose its World Heritage status.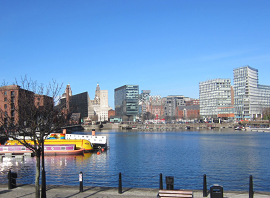 ICOMOS has advised that the new football stadium proposal, if implemented, would have a completely unacceptable major adverse impact its authenticity and integrity.
---
Scotland's CSIC: New plans to transform public spaces into sustainable office hubs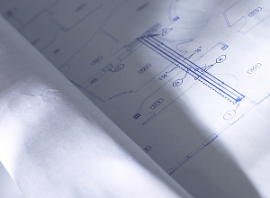 Responding to the changing working patterns of a post-Covid Scotland, the Construction Scotland Innovation Centre (CSIC) has revealed new plans to help retrofit public spaces into out-of-town alternatives to city centre offices.
---
IHBC's latest Context explores 'Applying Digital Technology'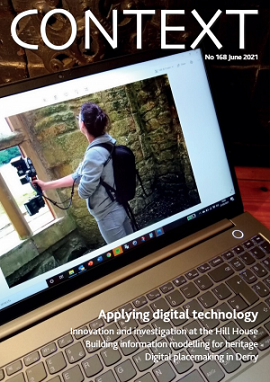 The free-to-access online issue mixes the topical and practical to explore how the sector can best adapt to digital innovation.
---
IHBC Annual School: Historic Places - People Places: 18 June 2021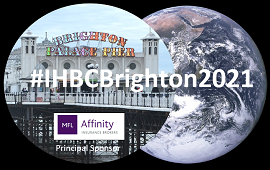 IHBC's 2021 virtual conference examines how we can best change and sustain places for the benefit of people, led by expert practitioners boasting international, national and local profiles and experiences.
---
Europe's top heritage awards honour 24 exemplary achievements from 18 countries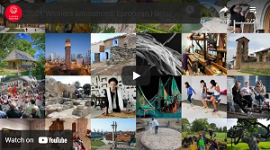 The 2021 winners of the European Heritage Awards / Europa Nostra Awards have been announced.
---
10 Local Councils in England to test the use of digital tools in planning process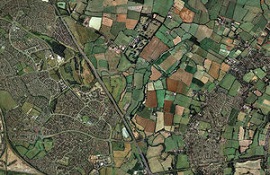 England's Housing Minister has announced a £1.1 million fund to test the use of digital tools and data standards across 10 local areas.